Hong Kong bristles in various tourist attractions and favorable winter atmosphere, making it a vacation favorite among millions of people across the world, especially for Filipinos. It's easy to spend your winter holiday in the city and have your itinerary loaded with different accommodations and exciting activities. Listed below are some of the best places you can go and things you can do―from hotels, restaurants to theme parks, as well as cheap tickets and affordable deals.
Hotel Recommendations for different budgets
Budget-friendly Hotel Recommendations:
New Style Hotel is perfect for families looking for an affordable yet relaxing place to stay while exploring Hong Kong. Adding to the list are Mojo Nomad Aberdeen Harbour and Garden Hotel, both equally designed to look after the comfort and convenience of their family guests.
If your budget and wanderlust must go together, Yesinn @Causeway Bay and YHA Mei House Youth Hostel are among the hotels you can choose from. These two offer an inexpensive and homelike stay with essential facilities included.
Mid-range Hotel Recommendations:
Silka West Kowloon Hotel Hong Kong ensures a comfortable stay for the whole family with a mid-range budget. Aside from that, Butterfly on Waterfront Boutique Hotel and Eco Tree Hotel give way to a soothing stay that will fit on your budget.
Group of friends can find several mid-range hotels at the heart of Hong Kong. Sing Yuet Hostel comes as a great pick. Friends can bask in the cozy ambience of the hotel and prepare for the celebratory days ahead. Moreover, Travelodge Central Hollywood Road is also an ideal place to wake up at Hong Kong's icy atmosphere.
Luxury Hotel Recommendations
While you're at one of Asia's highly-developed cities, better reward your family by staying in a grand hotel like that of Hotel ICON, Ritz-Carlton Hong Kong, and The Peninsula Hong Kong. Marvel over the spectacle of the modern city while enjoying a luxury time with your family.
L'étoile de Mer and Mini Hotel Causeway Bay, on the other hand, suit perfectly to a group of friends looking for a deluxe and overlooking sight of Hong Kong's cityscape.  
Activities not to miss
Have fun at Hong Kong Disneyland
Spending your days in Disneyland gives a different energy on your vacation. This is the kind of place where the child in you naturally comes out. Besides, there are tons of fun activities you can indulge yourself into.
Meet red pandas and other animals at Ocean Park
Other than exploring Disneyland's magical place, you can also give your heart a cuddly hug at Ocean Park. Here, you can interact closely with the most adorable giant pandas and red pandas. The theme park will give you a memorable experience with these gentle giants along with other adorable animals on earth!
Walk your way to Big Buddha and Po Lin Monastery
Lantau Island offers a number of tourist spots for every family and group of friends. You can visit the Big Buddha, which is situated at Ngong Ping, and indulge in a more personalized and cultural trip. Walk your way to Big Buddha while you're joined by different people from all walks of life, similarly enchanted by the statue and the entire place's charm. Nearby is the popular and widely-visited Po Lin Monastery. This is another top destination located at the mountainous island―a serene Buddhist monastery and temple.
Witness the 'A Symphony of Lights' & International Light Art Displays
The light and sound show or famously known as 'A Symphony of Lights' is a majestic sight to behold. You can witness this at every 8 pm, with five major themes that depict the vibrance and variety of Hong Kong. It's a celebration of city light, music, and Hong Kong's spirit as a whole. The panoramic views during this event make way for an intimate experience in the city.  
Take a tram ride to Victoria Peak
Considered as Hong Kong's highest peak, Victoria Peak or Mount Austin gives a picturesque sight of the island's natural beauty. Taking a tram ride lets you revel in a grand mix of buildings, trees, and mountains melted in one fine-looking scene. This is definitely a must-destination in every visitor's travel checklist.
Explore Hong Kong's Nature
Exploring both high-end spots and naturally blessed attractions in Hong Kong leads to a sweet vacation. As diverse as Hong Kong itself, you must complement your adventures in the crowded city with a visit to some laidback and tranquil destinations. Dragon's Back, Maclehose Trail, and High Junk Peak enable you to spend your time with nature and take all the beauty it offers.
Dining Options to choose from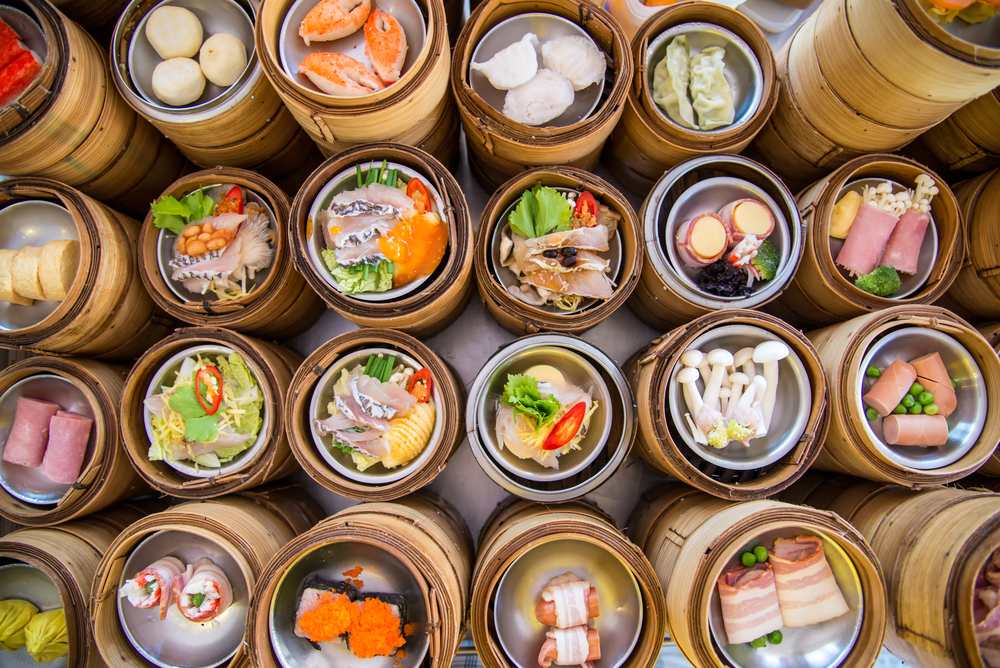 To taste Hong Kong's culinary delights, you can dine at the popular The Flying Pan, Brunch Club & Supper, and Brick Lane Gallery. Having your breakfast in these well-visited spots will satisfy your morning cravings and culinary interests.
Come lunch and dinner, Chachawan, Amber, L'Atelier de Joël Robuchon, Duddell's are the top picks to meet your gustatory pleasures. In addition, there's Luk Yu Tea House, Little Bao, La Vache! and Lung King Heen.
Best Deals for Year-End Holiday in Hong Kong
Travelling to Hong Kong is very convenient with cheap ticket options from Manila to Hong Kong. Also, you can avail of Cathay Pacific' promo and enjoy a better flight experience. There are plenty of package deals for Filipino travelers, including hotel accommodations at reasonable rates. 
Conclusion
So, if you're looking for a perfect winter destination that gives you plenty of attractions without letting you break the bank, a trip to Hong Kong is never a disappointment. Enjoy the most anticipated and celebratory time in the city―winter season―with your family and friends.
—
You might also like:
– Recommended Family Activities & Events for Year-End Holiday in Hong Kong
– 7 Hong Kong Classic Dishes to Indulge in with Family This Winter
– 8 Reasons Why Hong Kong is Awesomely Convenient to Visit
– 5 Reasons Why Sham Shui Po Is Hong Kong's Hippest Place to Be