This article is reviewed regularly (on a monthly basis) by Wego's editorial team to ensure that the content is up to date & accurate.
Updated January 2022
While Sharjah is a city one may tend to overlook while travelling to the UAE, the city is perfect for those looking to enjoy everything the country has to offer, especially while travelling on a budget.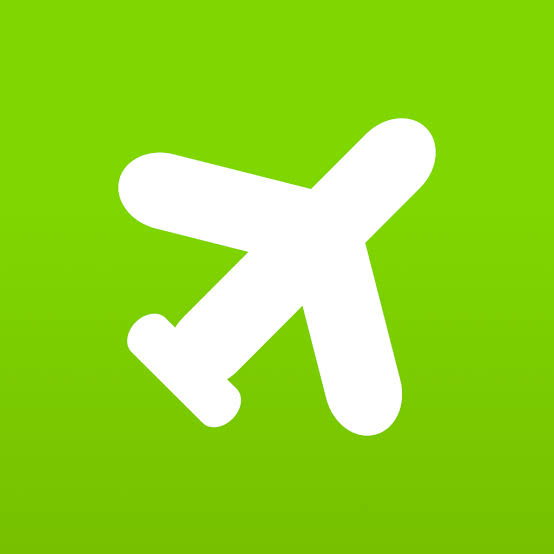 Book cheap flights to Sharjah now
Home to stunning museums and monuments, beaches and corniches, beautifully landscaped green forests and rocky mountains, Sharjah strikes the perfect balance in delivering a laid-back yet fulfilling vacation.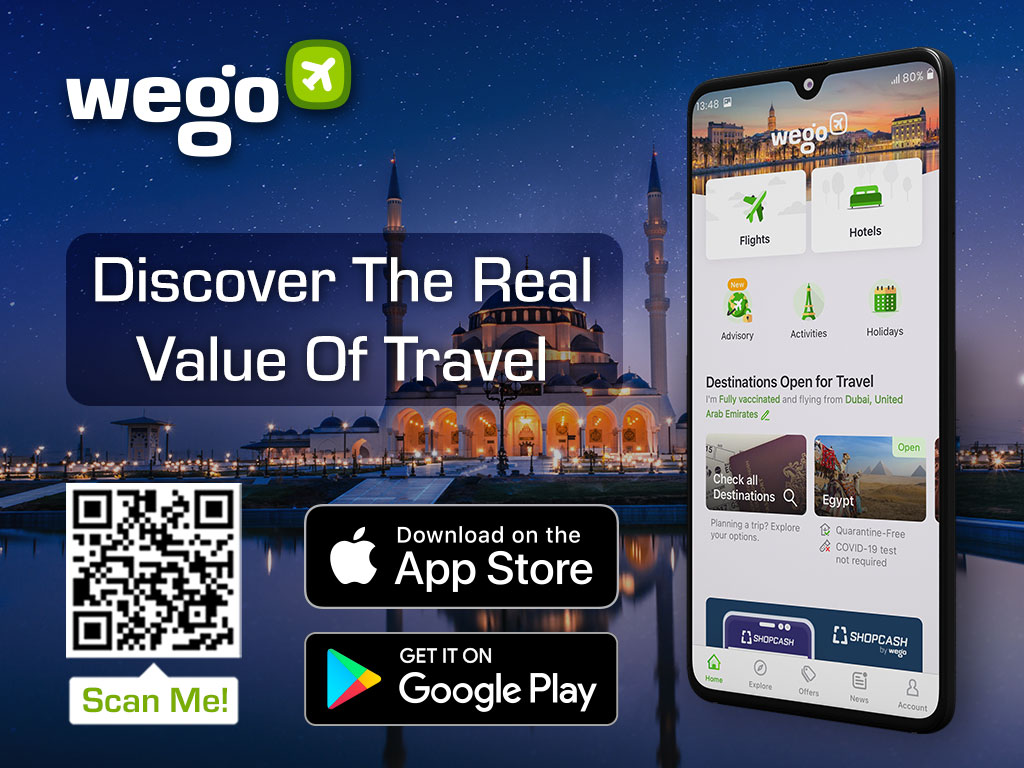 Not many people know that Sharjah has amazing budget-friendly yet cozy accommodation options. Choosing where to spend money at the right hotel can be pretty challenging. Fortunately, we've done the work for you by compiling our top picks for the seven top cheap hotels in Sharjah. Do note that the prices are accurate at the time of writing.
Eid Adha 2022 flight and hotel deals on Wego
With the Eid break looming on the horizon, flight and hotel deals are now readily available. Below are the details of the flight and hotel offers from Wego and its partners.
Wego – up to 5% off
Offer valid worldwide
This Eid, Wego is offering a 5% discount for flight and hotel bookings up to AED 50 using the code SUMMERSALE22. Details are as follows:
the promo code is valid for bookings made between 1 to 17 July 2022. Travel dates from 1 July to 30 September 2022
the promo code is valid for all bookings with a maximum discount of 5% or AED 50
the promo code can't be used in conjunction with any other promotional offer or bonuses
Otelz – up to 5% off
Offer valid when booking through Wego Kuwait, UAE, Saudi Arabia, Turkey
Book through Otelz and get a 5% discount for hotels. Details are as follows:
book with an extra 5% discount on all hotels
use Coupon Code: WEGO05 to avail of the offer
no minimum booking amount is required
the promotion is applicable to all hotels
for any inquiries and concerns related to making a hotel reservation, please reach out to 

[email protected]
Booklogic – up to 7% off
Offer valid when booking through Wego
Book through Booklogic and get a 7% discount on all hotels. Details are as follows:
book with an extra 7% discount on all hotels
use Coupon Code: WEGO07 to avail of the offer
no minimum booking amount is required
the promotion is applicable to all hotels
Agoda – up to 3% off
Offer valid when booking through Wego UAE, Bahrain, Egypt, Kuwait, Oman, Qatar, Saudi Arabia
Enjoy an additional 3% off by using the code: AGWEGO07.
Makemytrip – up to 15% off
Offer valid when booking through Wego UAE
Enjoy up to a 15% price slash on some hotels. Final price inclusive of discounts with details as follows:

offer applicable only for customers coming via Wego

no promo code is required for this offer

offer applicable on select hotels only

applicable on both desktop & PWA
Rotana Hotels – up to 20% off
Offer valid when booking through Wego in the MENA region
Live life to the fullest, unwind and enjoy some exciting benefits all season long, with Rotana hotels and resorts across the Middle East, Africa, Eastern Europe, and Turkey.

Book your stay now and receive:

20% off the lowest public room rate

a complimentary extra bed in all room categories for family stays

free dining for kids under 6 and 50% off for kids up to 12

free cancellation and no prepayment needed
This offer is valid for Rotana Rewards Select members (log in or sign up for free during booking) from the 1st of June until the 4th of September 2022. Free cancellation without charge until 2 PM on the day of arrival. Hotel rooms are subject to availability. Promotion is not valid in conjunction with any other offer or discounts.
Al Maha Regency Hotel Suites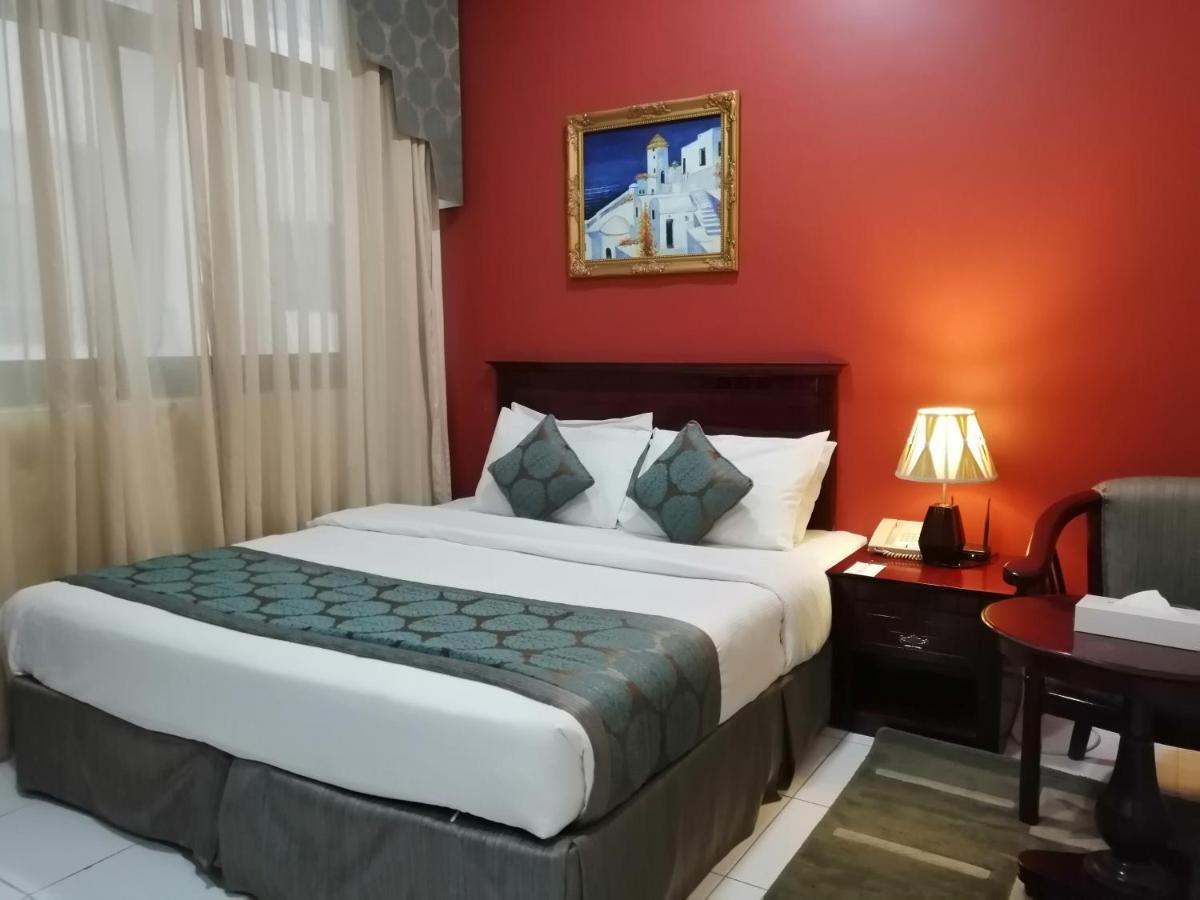 Al Maha Regency Hotel Suites is the perfect stay option for you if you are looking to stay close to the city. Located barely 15 minutes from Sharjah Airport and Dubai Airport, the hotel is situated in the heart of Sharjah City, overlooking the scenic King Khaled Lagoon and only minutes away from major shopping centres of the city, business complexes, entertainment hubs, various museums, recreational parks and beaches.
The fully air-conditioned rooms are spacious and elegantly designed, featuring minibars and flat-screen TVs. The hotel also provides complimentary free wifi access that keeps you connected and cable programming that provides ample entertainment. 
The hotel restaurant and bar lounge provide a delectable range of both continental and regional food and drinks. 
Prices start at AED 117/night.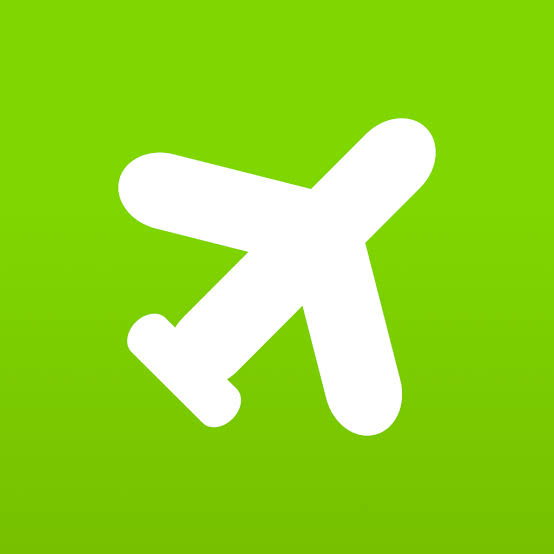 Book your stay here now
Crystal Plaza Hotel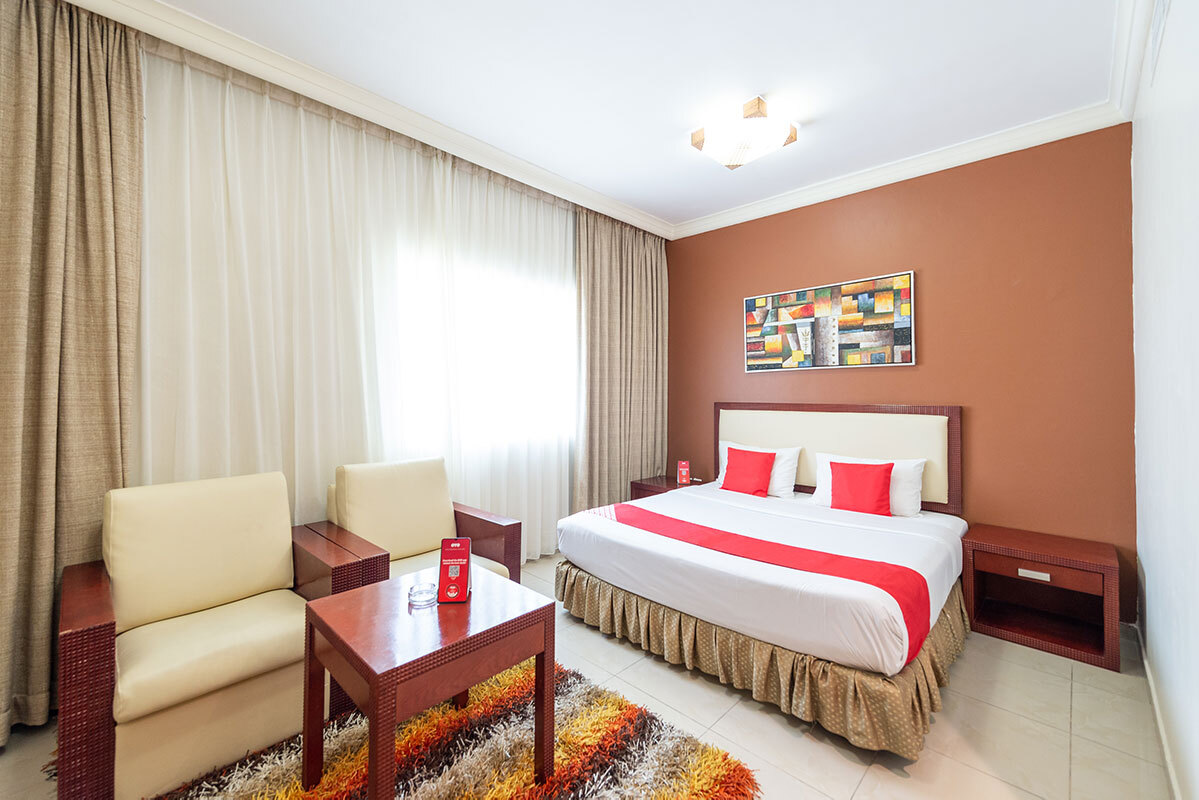 Crystal Plaza Hotel stays true to its spirit to provide customers the feeling of being home while away from home. The hotel is barely a kilometer away from the Central Souq Shopping Mall and the very famous Al Mahatta Museum. The educational Sharjah Aquarium is also within a few minutes' drive from here. 
The thoughtfully designed rooms, complete with wardrobe facilities and toiletries, are well lit with ample space. Other on-site facilities include an à la carte restaurant serving premium American dishes, a gym area, a fitness club and fitness classes. 
The hotel's other budget-friendly features are the free wifi services and a free private car park available within the hotel premises. 
Prices start at AED 132/night.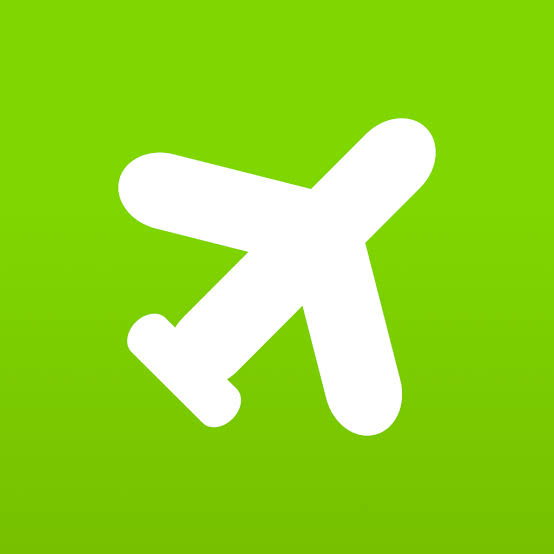 Book your stay here now
City Max Hotel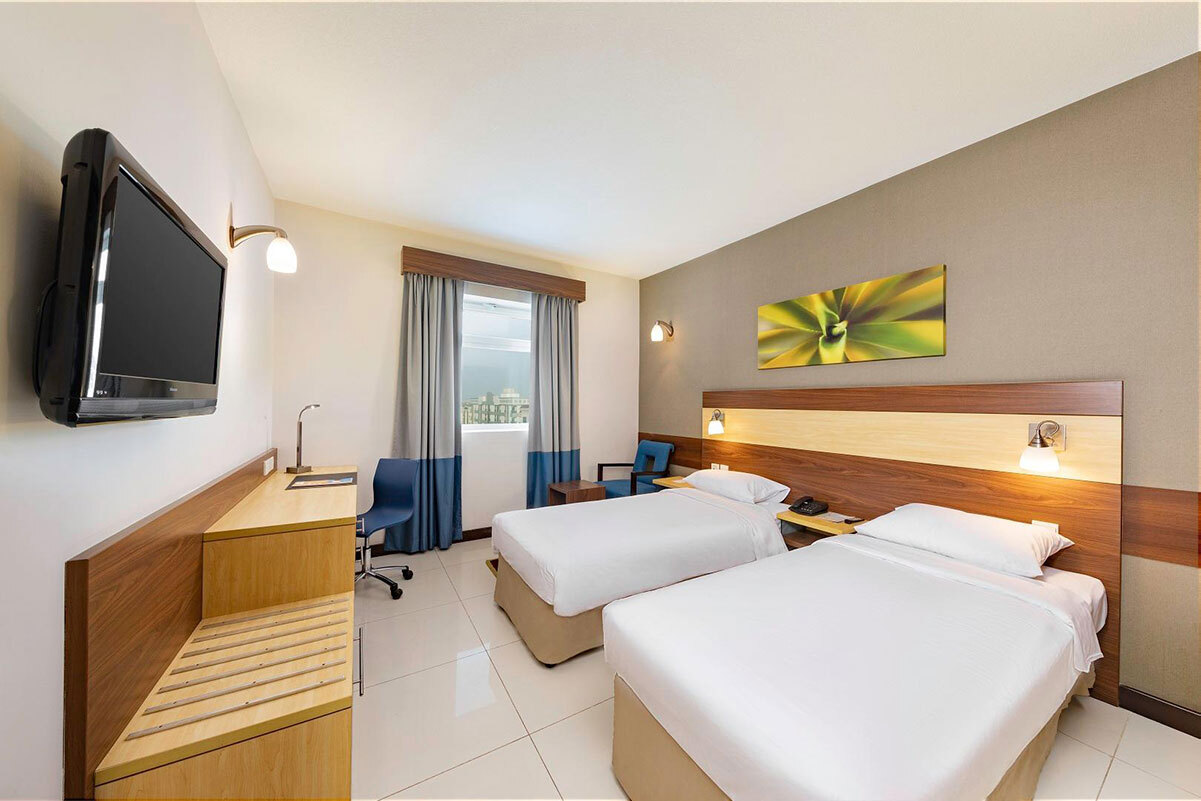 Whether you're in Sharjah for some fun in the sun or to get a job done, Citymax Hotel has several amenities to cater to both leisure and business seekers alike. 
Located just 15km away from both Dubai International Airport and Sharjah International Airport, the hotel is just a short ride from some of the top tourist sites in Sharjah and Dubai, as well as world-class shopping malls and restaurants. 
The rooms offer stunning views of the cityscape, fully furnished with modern amenities and contemporary designs. Citymax Hotel Sharjah also offers separate gyms and saunas for men and women, for free, in addition to the complimentary wifi services. 
Prices start at AED 155/night.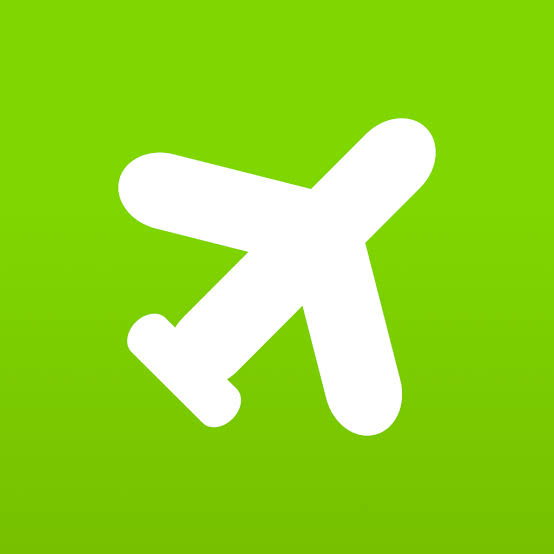 Book your stay here now
Nejoum Al Emarate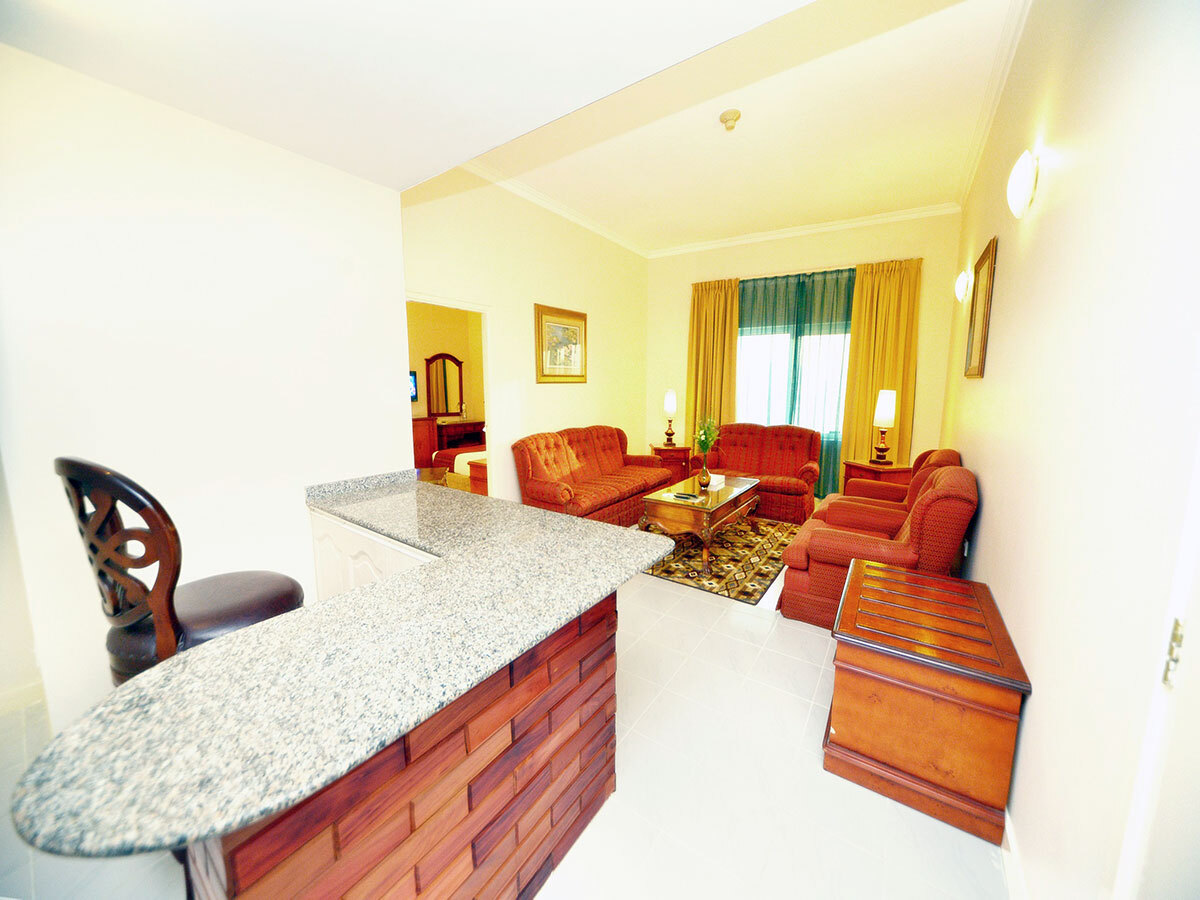 Nejoum Al Emarate is the perfect place for you to stay if you are looking for a nice, cozy, and comfy hotel with good access to public transportation. The hotel is conveniently located just a small distance from the bus station. 
The budget-friendly guest rooms combine classical elegance and contemporary décor with plush carpets, air conditioning, mini-refrigerators, a work desk, high-speed wifi and spacious bathrooms with adequate toiletries. 
The hotel offers delicious continental buffet breakfast, lunch and dinner facilities at special discounted prices. Feel free to sample gourmet sandwiches, sweet and savory pastries, and their wide selection of cakes at any time of the day. 
Prices start at AED 151/night.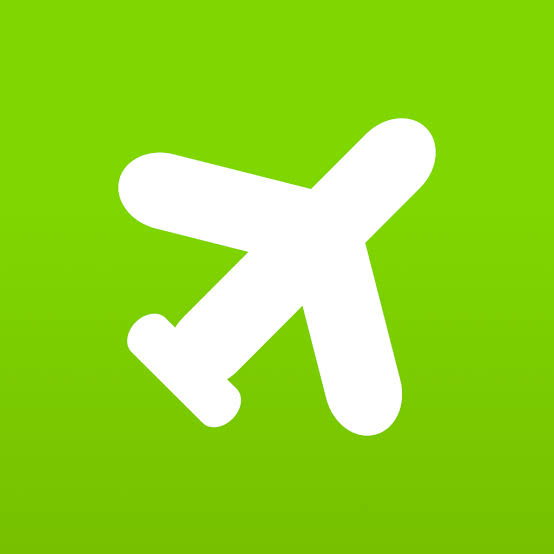 Book your stay here now
Nova Park Hotel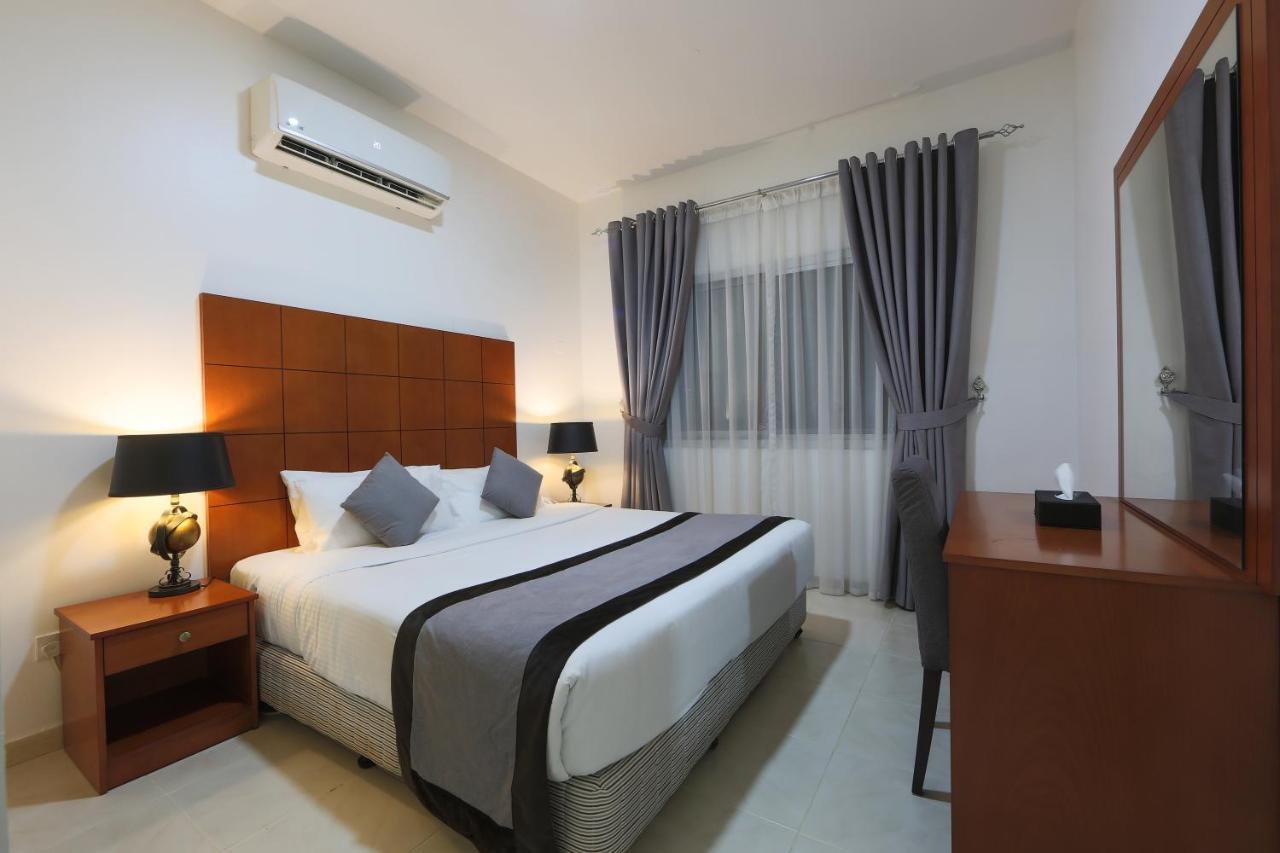 Nova Park Hotel Sharjah, located in Al Majaz district just a kilometer from Central Souq Shopping Mall, is much sought after due to its proximity to the souq market, malls and museums. 
Most rooms have great views of the Sharjah skyline, complete with mindfully decorated interiors. To add to your comfort, free wireless internet, satellite television and ironing facilities are available in every room.
Other notable features of the hotel include the well-maintained garden area, heated swimming pool and fully-equipped gym area. The on-site Al Diwan Restaurant is well known for its wide range of Asian dishes and warm ambiance where people can experience genuine Emirati hospitality.
Prices start at AED 165/night.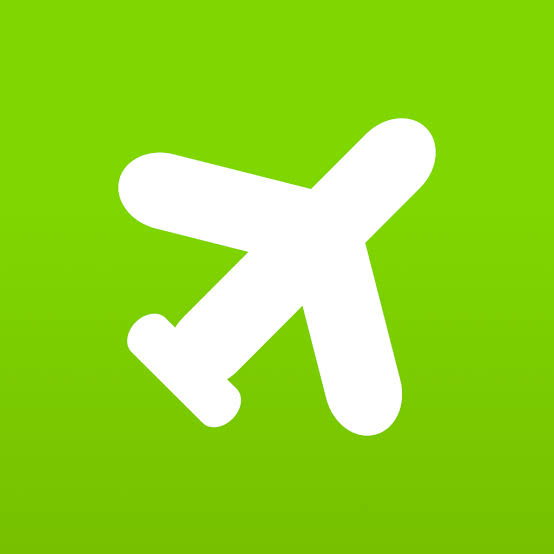 Book your stay here now
Verona Resort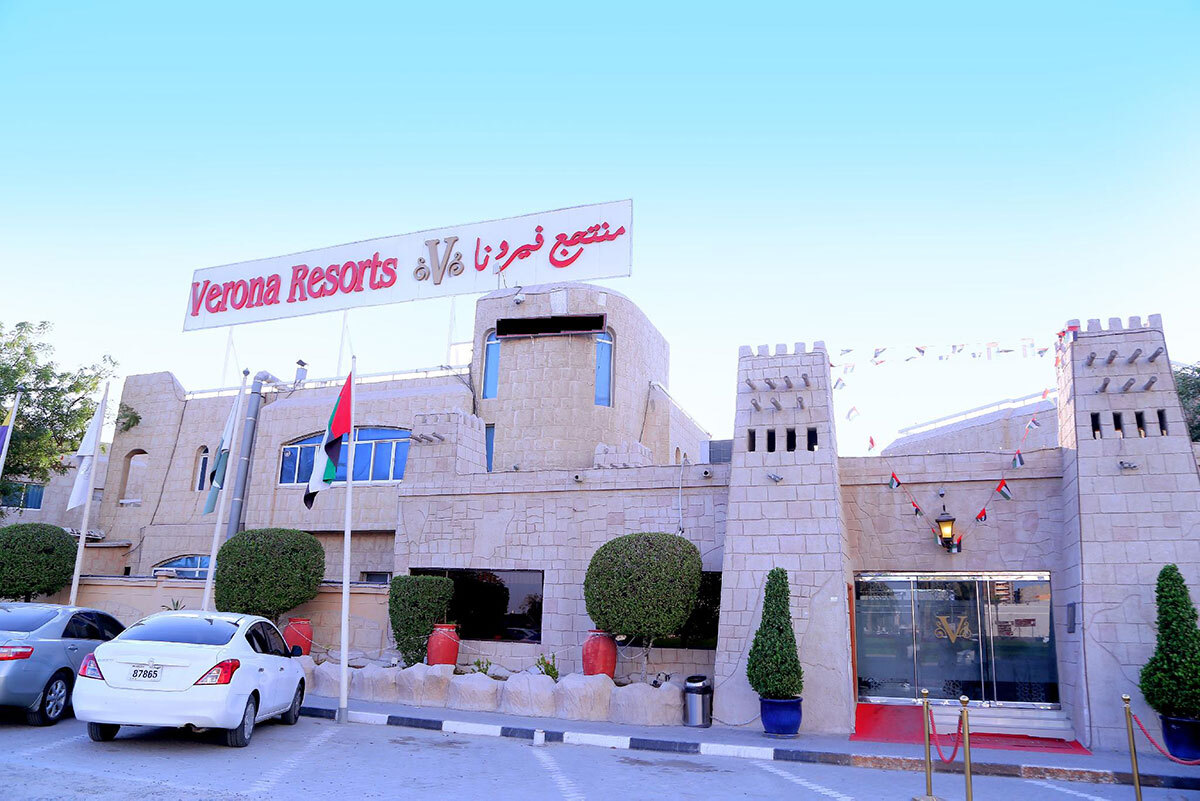 The Verona Resort prides itself on its unbeatable accommodation charges compared to other beachfront hotels in Sharjah. Built around an outdoor pool, the Verona Resort in Sharjah is only a 2-minute walk from the white sandy beach. It features a fitness center, along with a sauna and hot tub. All air-conditioned rooms are fitted with 37'' flat-screen TVs, minibars and work desk. 
The swimming pool comes complete with a pool bar serving fast food and fresh juice, allowing you to bask in the sun submerged in water with a refreshing drink in your hand. 
Prices start at AED 160/night.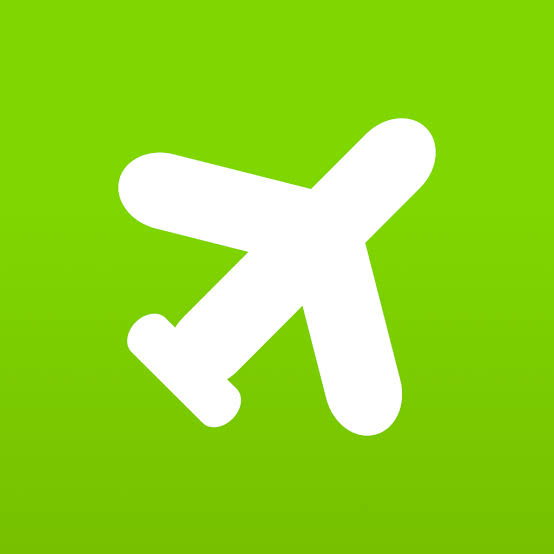 Book your stay here now
Al Sharq Hotel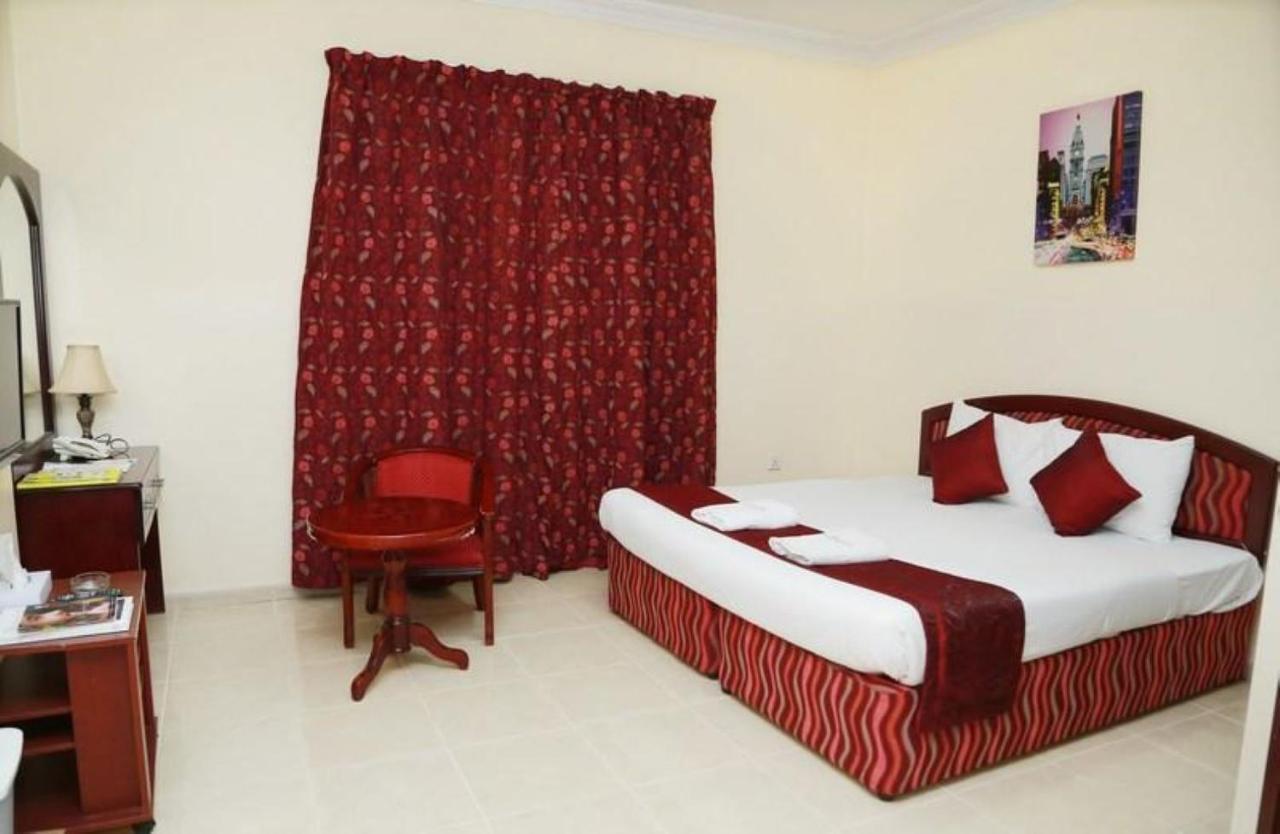 The Al Sharq Hotel is one of the most popular budget hotels in Sharjah for its incredible prices offered despite hosting a wide range of amenities to cater to the personal needs of its customers.
The dedicated 24-hours room services and concierge also uptakes grocery deliveries to you upon request. The hotel also operates bus shuttle services to the airports and provides secured private parking space to its guests for free.
Staying true to its motto to deliver comfort and convenience to guests, the hotel ensures that its rooms are allergy-free, fitted with all the amenities you need for a good night's sleep. In most rooms, guests can find television, linens, locker, mirror, slippers. The hotel also offers recreational facilities such as a fitness center, sauna, and steam room to further enhance the guests' stay.
Prices start at AED 149/night.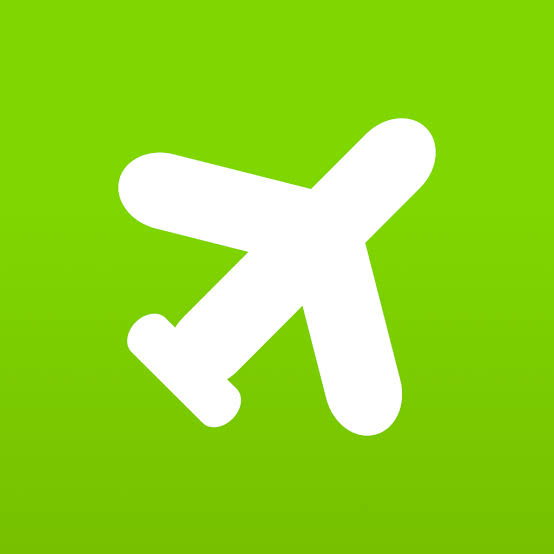 Book your stay here now