This article is reviewed regularly (on a monthly basis) by Wego's editorial team to ensure it's up to date and accurate.
Last updated 09 June 2022
After two years of the discovery of its first victim, the COVID-19 pandemic has finally come to an end after it wreaked havoc on the stability and economy. Countries around the world have succeeded to fight back with travel restrictions, quarantine measures, and primarily, upping the testing capacities.
If you're in Barcelona or are looking to travel to the country, we have given here all the important information you need to know.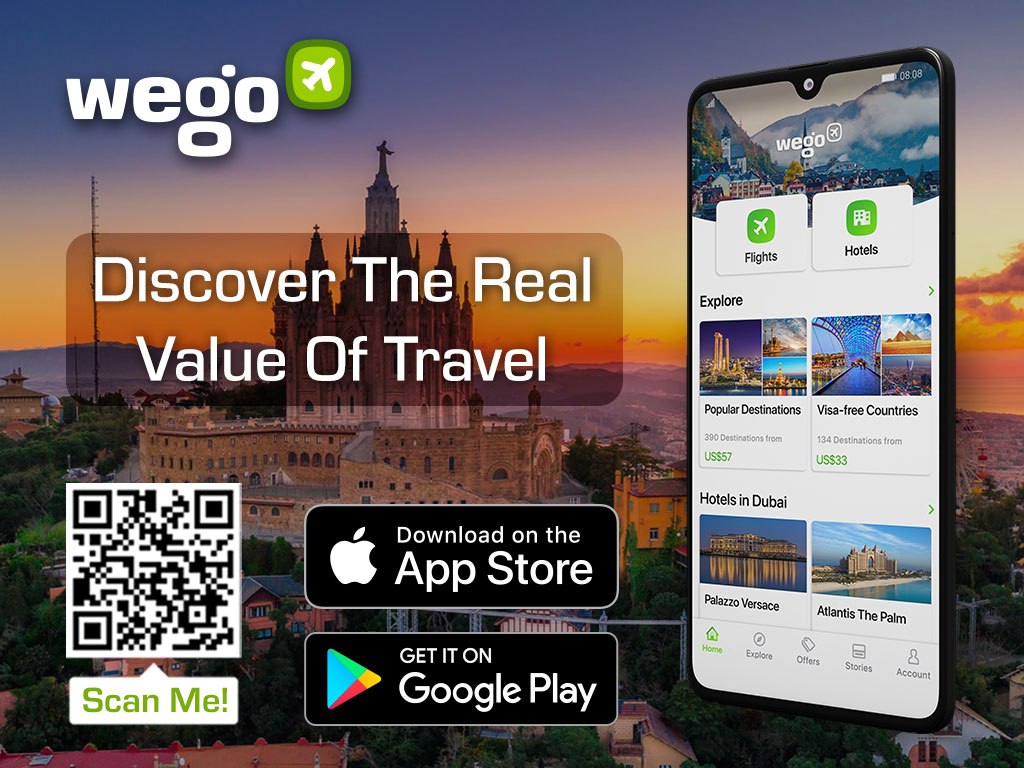 Who needs to take the COVID-19 test?
Tourists from within the EU or Schengen area no longer need to show any COVID-19 documents in order to enter the country, while visitors from outside the EU however, still need to show proof of vaccination, recovery certificate or a negative test (a PCR or rapid antigen test – taken within 72 or 48 hours before arrival) through the EU Digital COVID Certificate (EUDCC) or another valid document. Children under 12 years old are exempt to show proof of vaccination or undergo any tests.
A health check is mandatory for all passengers arriving at Barcelona – El Prat airport, and if found symptomatic, they will have to take a second diagnostic test.
If you start experiencing symptoms of the virus, you must take the COVID-19 test at the earliest possible. COVID-19 symptoms listed on Spain's travel health website include fever or chills, cough, shortness of breath, fatigue, muscle or body aches, headache, new loss of taste or smell, sore throat, congestion or runny nose, nausea or vomiting, or diarrhoea.
Where can I get tested in Barcelona?
Spain's universal public healthcare system covers the costs of COVID diagnostics tests for Spanish and EU citizens. To receive a free test, you must be symptomatic or have been in direct contact with someone who has contracted the virus.
Free tests can be taken at the local CAP (primary healthcare centres). You can call +34 061 to book an appointment or find your nearest CAP here. The healthcare workers at your CAP will advise you whether you need to take the test, which test to take and when to take it.
If you aren't showing any symptoms and haven't been in close contact with an infected person, but still want to take the test voluntarily, private laboratories are your only option.
Turó Park Dental & Medical Center
Carrer Francesc Pérez Cabrero, 19 08021 Barcelona
Monday to Friday – 8:00am to 6:00pm
Make an appointment here or call +34 669 562 878.
Vidaria
Vía Augusta 237, 08021 Barcelona
Monday to Friday – 8:30am to 7:30pm
Make an appointment here or call 933 624 035.
Barnaclinic
C/ Villarroel 170, 08036 Barcelona
Monday to Friday – 9:00am to 8:00pm
Make an appointment here or call +34 932 27 93 91.
Laboratorio Echevarne
C/ Provença 312, 08037 Barcelona
Monday to Friday – 6:00am to 7:00pm
Saturday – 8:00am to 12:00pm
Call 900 909 110
Centre Medico Italo-Català
C/ Castillejos 355, 08025 Barcelona
Monday to Friday – 7:00am to 8:00pm
Saturday – 8:00am to 2:00pm
Make an appointment here or call +34 722 488 557.
Creu Blanca
C/ Còrsega 345, 08037 Barcelona
Monday to Friday – 7:00am to 10:00pm
Make an appointment here or call +34 932 17 17 00.
Centre Mèdic Teknon
C/ Vilana 12, 08022 Barcelona
Open 24 hours
Make an appointment here or call +34 932 90 62 00.
Testing at the airport
You can also get your COVID-19 testing on the airport, which located on level 3 of Terminal 1 in the commercial area El Mirador of Barcelona Airport. The tests are available from Monday to Sunday: 3:00 – 19:00.
What happens after the test?
While you wait for your test results, continue to monitor your health condition.
If you are experiencing symptoms, stay home and keep your distance from others, including other people in your home.
If you do not have symptoms, but were identified by a medical professional as a close contact of someone who has tested positive, you should quarantine at home.
If you do not have any symptoms and have not been advised by a medical professional to quarantine at home, you can resume your activities while you wait for your test result. Minimizing your contact with others, continue to observe social distancing, wear a face mask, and wash your hands.
When will I receive my test result?
Results for rapid tests come in 10 – 15 minutes, but PCR and antibody test may take 24 – 48 hours. Some private labs may deliver faster results for a fee.
How much is the cost for COVID-19 test in Barcelona?
If you are not eligible for the free tests provided by the public healthcare system, you have to opt for the slightly pricier tests provided by private clinics. PCR tests cost around €110 – €190, while the rapid tests (antibodies and antigens) are priced at €30 – €70.
Some laboratories also offer packages including a combination of diagnostics tests, lungs x-rays, CT scans, blood analysis, cardiograms and doctor consultations.