This article is reviewed regularly by Wego's editorial team to ensure that the content is up to date & accurate.
Updated 19 January 2021
After months of dormancy due to the raging pandemic, the travel industry is gearing up for a return to small normalcy with borders reopening, easing of quarantine requirements, and the creation of travel bubbles. Travellers around the world are now keen to find out if, when, and where they can travel abroad. One question on many travellers' minds: Can anyone travel to Spain now?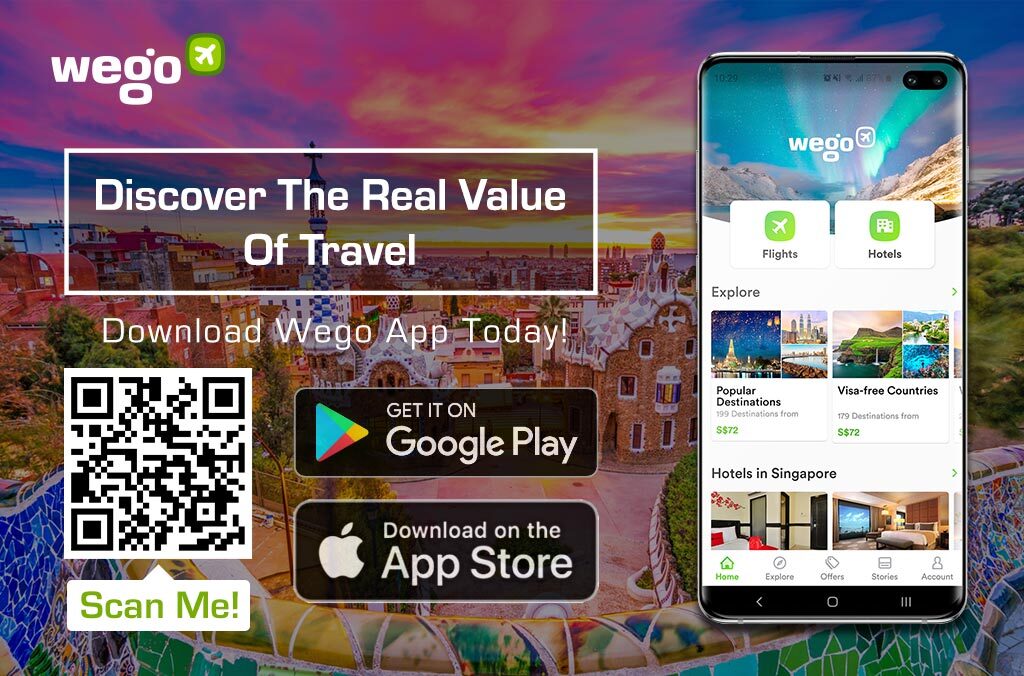 Who can travel to Spain?
Citizens from a select list of countries
Following a record-breaking surge, the State of Emergency was once again imposed across the country on 25 October until possibly the month of May 2021. Among others, the state of emergency entails the imposing of a curfew from 11 PM to 6 AM in all regions except the Canary Islands. The curfew allows exceptions for commuting to work, buying medicine, and caring for elderly and young family members with public and private gatherings limited to six people. In fact, regions like Castile and León are pressing for bringing the curfew time forward to 8 PM, even though 10 PM is the earliest it can be imposed under the state of emergency.
Although under lockdown, Spain's borders remain open and travellers may travel to Spain providing they are travelling from the European Union, from a country in the Schengen area, or from another country that has a reciprocal agreement with Spain for accepting travellers. These countries are Australia, China, South Korea, Japan, New Zealand, Rwanda, Singapore, Thailand, and Uruguay.
In all cases, a negative PCR test carried out within 72 hours prior to your arrival in Spain is mandatory if you are travelling from a high-risk country or area, except for children under 6 years of age. From December 10, TMA (Transcription-Mediated Amplification) and RT-LAMP (Reverse Transcriptase Loop-Mediated Isothermal Amplification) are also being accepted along with PCR test. From January 11 to January 24, the high-risk countries are as follows.
EU: Austria, Belgium, Bulgaria, Croatia, Cyprus, Czechia, Denmark (except Faroe Islands and Greenland), Estonia, France (except the Brittany region and the islands of Corsica, Guadeloupe, Martinique and Meeting), Germany, Greece (except the regions of Attiki, Dytiki Ellada, Peloponnisos, Sterea Ellada, Voreio Aigao, Ionia Nisia, Ipeiros, Kriti and Notio Aigaio), Hungary, Ireland, Italy, Latvia, Liechtenstein, Lithuania, Luxembourg, Malta, Netherlands, Norway (except the regions of Innlandet, Møre og Romsdal, Rogaland, Trøndelag, Troms og Finnmark, Vestfold og Telemark, Vestland, Agder and Nordland), Poland, Portugal (except the Azores islands), Romania, Slovakia, Slovenia, and Sweden.
Non-EU: Albania, Andorra, Argentina, Armenia, Aruba, Azerbaijan, Bahrain, Belarus, Belize, Bermuda, Bosnia and Herzegovina, Brazil, Canada, Chile, Colombia, Costa Rica, Curaçao, Falkland Islands, French Polynesia, Georgia, Gibraltar, Israel, Jersey,  Jordan, Lebanon, Moldova, Monaco, Montenegro, Namibia, North Macedonia, Palestine, Panama, Paraguay, Puerto Rico, Russia, Saint Martin (Netherlands), San Marino, Serbia, South Africa, Swaziland, Switzerland, Tunisia, Turkey, Turks and Caicos Islands, Ukraine, United Arab Emirates, United Kingdom, United States of America, Uruguay, US Virgin Islands.
Spanish nationals, residents among others
Spanish nationals and residents are allowed to enter. Additionally, according to IATA, exemptions are afforded to the following:
homeward-bound passengers with a long-term visa issued by a Schengen Member State transiting in Spain
students with valid medical insurance are allowed to enter Spain 15 days before the start of their studies
merchant seamen;
military personnel;
immediate family members of an EU Member State national, whether travelling together or travelling to join said national
immediate family members of a British national, whether traveling together or traveling to join said British national
Do I need to quarantine if I travel to Spain?
All passengers are required to complete an "FCS Health Control Form" prior to arriving in Spain. The generated QR code must be presented to officials upon arrival.
However, there are currently no quarantine measures in place for visitors to Spain. However, citizens from the UK will now have to endure a 14-day quarantine upon returning from Spain. Same applies for the countries have which created restrictions or quarantine periods on travelers coming back from Spain.
Those countries are: Canada, South Korea, China, Denmark, Slovenia, Finland, Georgia, Greece, Italy, Norway, Japan, Netherlands, Poland, United Kingdom,  Switzerland, Uruguay, Germany, Austria (exception if arriving from Canary Islands), Australia, Belgium (exception if arriving from the Region of Valencia or the islands of Tenerife, El Hierro, La Gomera or La Palma).
You may want to check if your country of origin implements on-arrival quarantine for returning residents prior to your departure to Spain.
Are there flights to Spain now?
If you're traveling from one of the countries on the safe list, there may be flights to both Madrid and Barcelona available for booking. Travelers from outside of the EU may also find flights to Spain but can only arrive at the following airports:
Alicante (ALC)
Barcelona (BCN)
Bilbao (BIO)
Fuerteventura (FUE)
Gran Canaria (LPA)
Ibiza (IBZ)
Madrid (MAD)
Malaga (AGP)
Menorca(MAH)
Lanzarote (ACE)
Palma de Mallorca (PMI)
Santander (SDR)
Sevilla (SVQ)
Tenerife-Sur (TFS)
Valencia (VLC)