This article is reviewed regularly (on a monthly basis) by Wego's editorial team to ensure that the content is up to date & accurate.
Updated 13 August 2021
Saudi citizens are gearing up for international travels once more as the authorities have announced their plans of allowing fully vaccinated Saudi citizens to travel abroad once more.
In the case of Saudi Arabia and Bahrain, travel has already been possible between the two countries via the reopening of the King Fahd Causeway, but for Saudi travellers looking to fly to Bahrain, here are the latest Saudi – Bahrain flight news including schedules and requirements.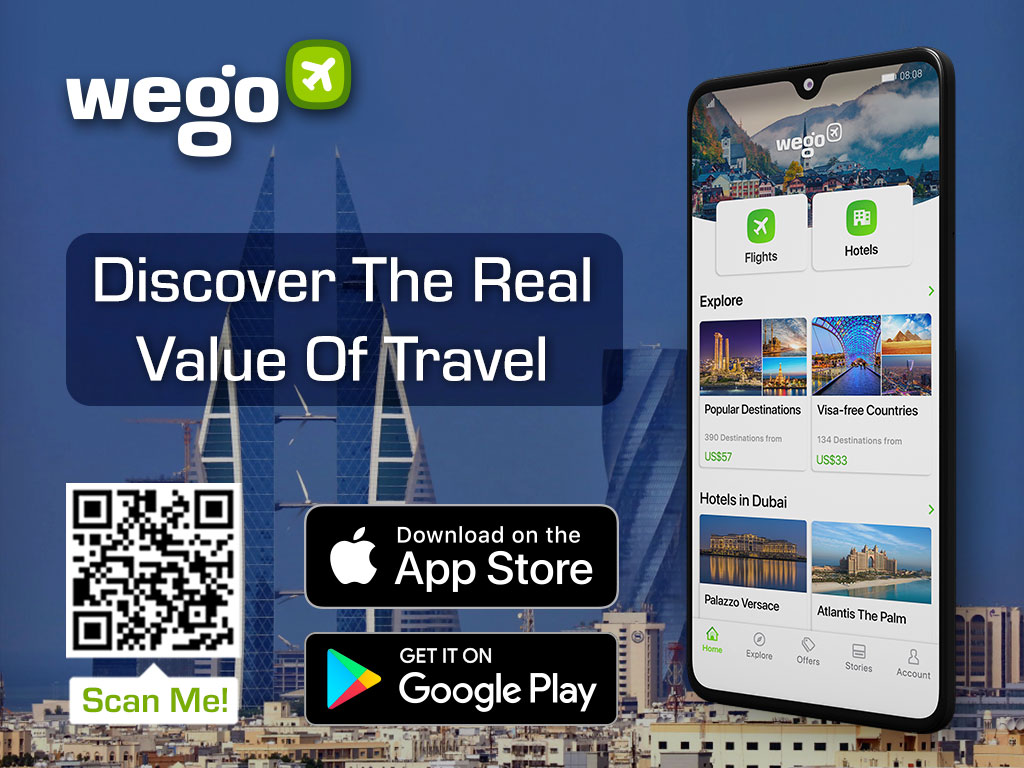 Requirements for Saudi citizens looking to travel abroad
Starting from 9 August 2021, Saudi citizens may embark on international flights to permitted countries providing that they have received the full doses of the government-approved vaccines. Exemptions apply to the following:
Children under the age of 12, provided that they are covered by a valid health insurance policy approved by the Saudi Central Bank (SAMA). The insurance policy must cover the risks of COVID-19

Individuals who have recovered from COVID-19 in a period not exceeding 6 months

Individuals who have recovered from COVID-19 and received one dose of the approved vaccines in the Kingdom.
Bahrain travel guidelines
International visitors are currently not allowed to enter Bahrain with the exceptions of GCC citizens who do not need visas (Saudi Arabia, UAE, Kuwait and Oman), arrivals eligible to obtain a visa on arrival, as well as those with a valid e-visa granted prior to boarding. Returning Bahraini residents and citizens are also exempt.
Fully vaccinated travellers arriving in Bahrain from non-red list countries with valid vaccination certificates issued by public health authorities in the US, Canada, the UK, Australia, New Zealand, Japan, South Korea and Singapore or the EU are exempt from mandatory quarantine requirements but must undergo a PCR test upon arrival and an additional test on the 10th day of their stay in Bahrain.
Said travellers are also not required to present a PCR negative test certificate upon arrival.
Saudi Arabia – Bahrain flight schedule
The following Saudia flights are departing from major Saudi Arabian cities to Bahrain through the month of August. You can secure your booking from the list below. Note that the prices are accurate at the time of writing.
Riyadh – Bahrain 
Up to six flights per day, four times per week.
Jeddah – Bahrain
Up to six flights per day, four times per week.
Dammam – Bahrain
Up to seven flights per day, four times per week.
Madinah – Bahrain
Up to five flights per day, four times per week.