This article is reviewed regularly (on a monthly basis) by Wego's editorial team to ensure it's up to date and accurate.
Last updated December 2020
Months after its patient zero was found, the COVID-19 pandemic is still raging on all around the world, wreaking havoc on stability and the economy. But countries are fighting back with travel restrictions, quarantine measures, and perhaps primarily, upping the testing capacities.
If you're in Dublin or are looking to travel to the country, we have given here all the important information you need to know.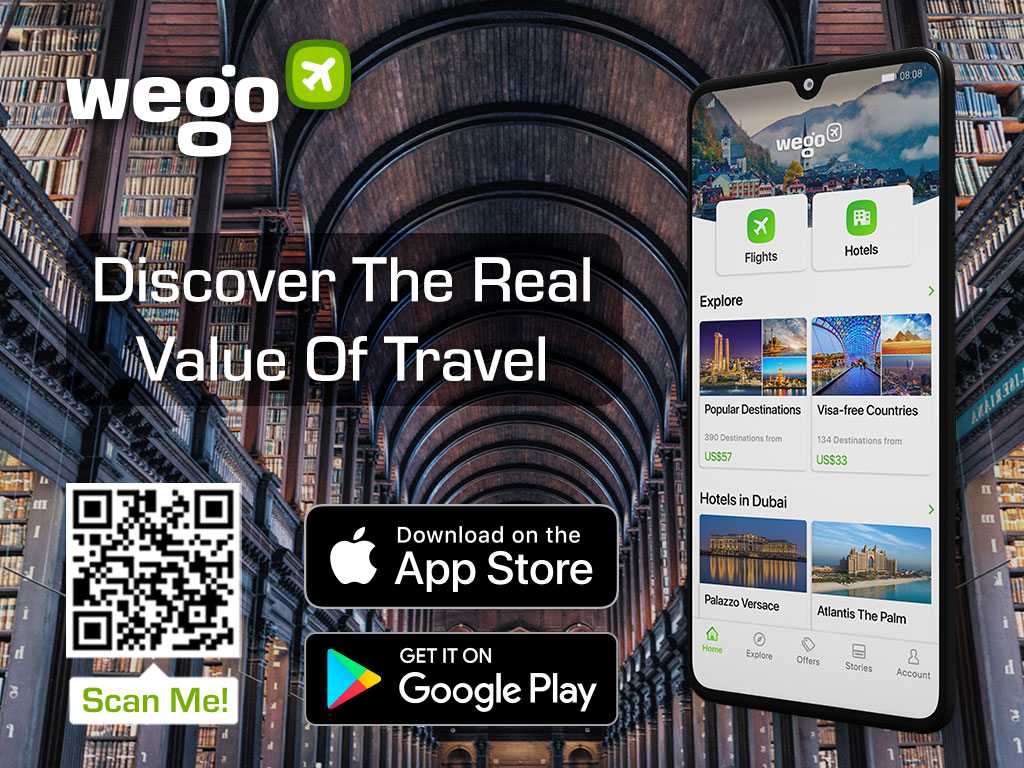 Who needs to take the COVID-19 test?
Ireland has implemented the EU's 'traffic light' approach, segregating the countries into green, orange, red, and grey regions, according to their number of cases and percentage of positive cases.
International passengers travelling to Ireland, except those from the green region and Northern Ireland, have to restrict movement and avoid social situations and contact with other people for 14 days. Only returning passengers, passengers travelling for imperative business/family reasons, and those travelling from an orange region with a negative COVID certificate will be exempt from this request.
Other passengers who want to reduce this period must take the COVID-19 Polymerase Chain Reaction (PCR) test (other types of tests are not acceptable currently) at least 5 days after arrival, and have to restrict movement till the results are confirmed negative. The test will have to be taken in a private commercial facility, and passengers will have to bear the full cost of the test.
The Health Service Executive (HSE) has outlined the common symptoms of coronavirus. They include fever, dry cough, shortness of breath, loss of sense of taste and smell, fatigue, aches, and pains. In some cases, they may also include sore throat, headache, runny or stuffy nose, vomiting, and diarrhea. If you show any of these symptoms, you should contact a general practitioner (GP), who'll advise you if you need a diagnostic test.
Testing at airports
From November 19, COVID-19 testing is going to be provided at Dublin Airport (DUB) by two private companies, Roc Doc Health Check and Randox. Pre-booking the test is non-negotiable.
RocDoc Health Check 
PCR test €129 with results in 1-2 working days
LAMP test €149 with results in 12 hours
LAMP test express €199 with results in 5 hours
From November 30, Rocdoc is conducting the tests in-clinic. Tests can be booked online or by calling 01-969-7893.
Randox Travel Centre
PCR test €99 with results available the next day.
Randox is located close to the Terminal 2 Short Term multi-storey car park at Dublin Airport. Dedicated parking is available on Level 5 of the Terminal 2 Short Term multi-storey car park. Tests can be booked online or by calling 0044-2890-394-286.
How and where can I get tested in Dublin?
You may get tested if you are showing at least one of these symptoms: fever (high temperature), cough, shortness of breath, or loss of taste or smell. Call a general practitioner, who'll tell you if it is necessary for you to take the test, and if it is, will arrange the test as well.
The test and GP assessment will be free of cost. You'll receive a text message with the time and location of the test and a reference number, which you'll need at the time of your appointment.
You can also get tested if you have been in close contact with a positive case. In that case, contact tracers will call and arrange the test for you.
Outside of the public healthcare system, there are private labs as well which conduct coronavirus diagnostic tests for a price.
Code Blue
Unit 102 Slaney Road, Dublin Industrial Estate, Glasnevin, Dublin 11 A268
Open 24 hours 7 days a week.
Make an appointment here, or call +353 1235 3317.
Beacon Hospital
Beacon Court, Bracken Rd, Sandyford Business Park, Sandyford, Dublin 18 AK68
Open Monday to Friday 8am-7pm and on Saturday and Sunday 10am-7pm
To make an appointment, call 01-293-8688 or email here.
Tropical Medical Bureau
18 Main St, Dundrum, Dublin14 F7D0
Open on Monday & Tuesday 9am-5pm, on Wednesday 10am-6pm, on Thursday 11am-7pm, and on Friday 8:30am-4pm
To make an appointment, call 00-353-1-2715-200 or email here.
Vivo Clinic
Clifton House, Fitzwilliam Street Lower, Saint Peter's, Dublin 2 XT91
Open Monday to Saturday 10am–5pm.
Make an appointment here, or call +353 1961 0094.
Vitalis Health
Dame Street Medical Centre, 16 Dame St, Dublin 2 TD50
Open Monday to Friday 9:30am–6:30pm, on Saturday 11am–5pm, and on Sunday 12pm–4pm.
Make an appointment here, or call 01-679-0754.
What to do before and after the test?
While you wait for your test till you receive your results, it is prudent to act as if you have the virus and take the necessary precautions. Stay in isolation and limit your contact with others. Drink lots of water to stay hydrated, and heed your GP's instructions to the tee. If you have difficulty breathing or are feeling very unwell, call 112 or 999.
When will I receive my test result?
Testing is triaged on the basis of the severity of symptoms. In most cases, people will be notified their results within 48 hours of taking the test.
If you haven't received your results for more than 2 days, call the COVID-19 Helpline at 1850-24-1850. The line is open from Monday to Friday 8am to 8pm and on Saturdays and Sundays 9am to 5pm.
What if I test positive for COVID-19?
If you test positive for this infectious virus, you need to isolate yourself in a well-ventilated room, break contact with others living in your house and follow your GP's prescription. The health department of Ireland has given clear guidelines about how to self-isolate. You can return to your regular routine when you have had no fever for at least 5 days, and it has been 10 or more days since the symptoms appeared.
You should also prepare a list of all the individuals you have come in close contact with, as it might come in handy when contact tracers connect with you for their names and details.
How much is the cost for the COVID-19 test in Dublin?
You are eligible to get a free COVID-19 test if you have symptoms and are asked by a general practitioner to take the test, or you have been told to do so by the contact tracing team.
Private laboratories charge anywhere between €90 to €250 for COVID diagnostic tests.