This article is reviewed regularly (on a monthly basis) by Wego's editorial team to ensure that the content is up to date & accurate.

Updated 21 January 2021
After months of dormancy due to the raging pandemic, the travel industry is gearing up for a return to small normalcy with borders reopening, easing of quarantine requirements, and the creation of travel bubbles. Travelers around the world are now keen to find out if, when and where they can travel abroad. One country that's been on many travel wishlists is Ireland. Can anyone travel to Ireland now?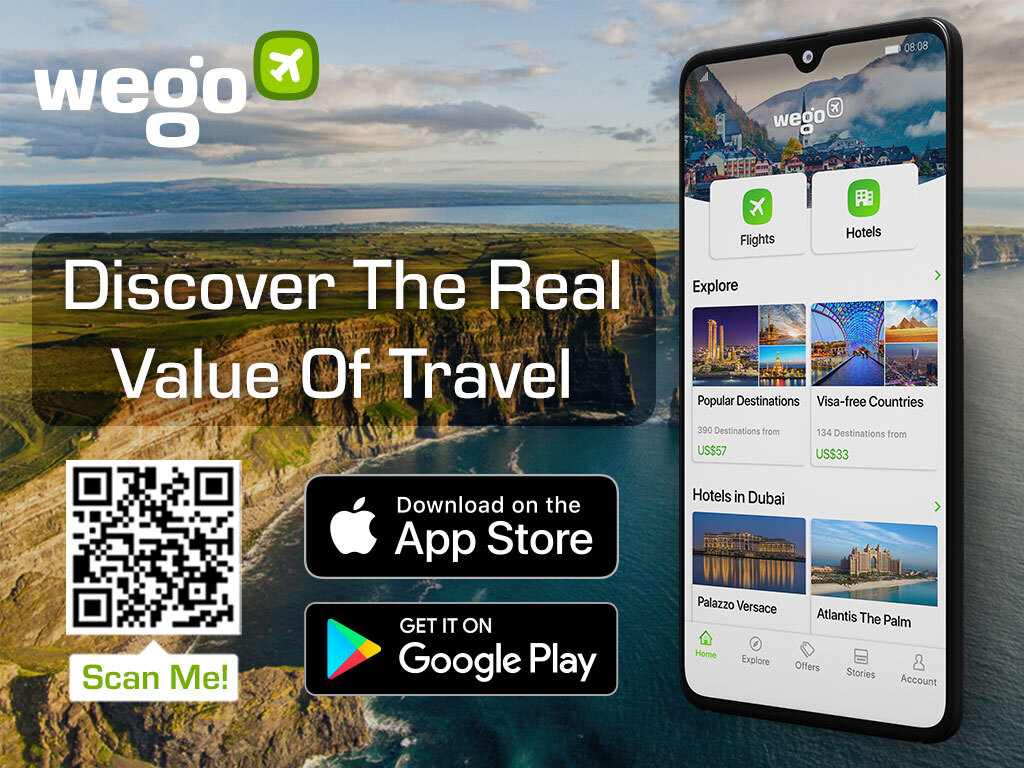 Who can travel to Ireland?
The government of Ireland is currently advising against non-essential international travels to and from the country. As of 15 January, the government advises against all travel to and from countries in South America (Argentina, Brazil, Bolivia, Chile, Colombia, Ecuador, French Guiana, Guyana, Panama, Paraguay, Peru, Suriname, Uruguay and Venezuela).
Travelers arriving into Ireland regardless of nationality or point of departure will be asked to complete the online COVID-19 Passenger Locator Form prior to arrival. Click here to complete the online COVID-19 Passenger Locator Form.
You are not required to complete a COVID-19 Passenger Locator Form if you are an essential supply chain worker (that is, air and ship crew and haulers) or if you are an accredited diplomat. If you are travelling onwards to Northern Ireland, you will have to fill out a portion of the form.
Failure to do so will result in penalties in the form of either a €2,500 fine or a six-month imprisonment term. To avoid any legal complications, please do ensure to comply with the prevailing regulations.
Movement restrictions
Effective from 16 January 2021, all passengers arriving into Ireland (except those arriving from Northern Ireland) are required to have a negative or 'not detected' result from a pre-departure COVID-19 RT-PCR test that was carried out no more than 72 hours prior to arrival in Ireland.
Nearly all of Europe has a high incidence of COVID-19 and is in a high-risk category (orange/red). If you are coming from red or grey regions, or from outside the EU/EEA, you should restrict your movements for 14 days.
The request to restrict your movement means:
do not go to work, unless you work on your own and can completely avoid other people
do not go to school or college
do not use public transport
do not have visitors at your home
do not visit others, even if you usually care for them
do not go to the shops or pharmacy unless it's absolutely necessary – where possible, order your groceries online or have some family or friends drop them off
do not go to gatherings such as weddings or funerals – information is available on bereavement and grief during COVID-19 here.
do not meet face-to-face with older people, anyone with a long-term medical condition or pregnant women
Do I need to quarantine if I travel to Ireland?
Travelers arriving from Green List countries will not be requested to serve quarantine or restrict their movements. They simply must complete the aforementioned COVID-19 Passenger Locator Form as a prerequisite to gain entry to Ireland.
With the exception of Northern Ireland, travelers arriving from countries not on the list are advised to stay indoors in one location for a period of 14 days while avoiding contact and social situations as much as possible.
After restricting their movements for 14 days, travelers may then go about their business while still adhering to the health advice as follows;
wash your hands regularly and thoroughly – especially after you have been out and about or in and out of other people's homes or businesses
observe good cough and sneeze etiquette
maintain social distancing – keep 2 metres apart from other people
wear a face covering if you are using public transport. This is the law
only use public transport for essential journeys – walk or cycle instead where possible
wear a face covering when visiting people aged 70 or over, or other vulnerable people – be sure to practice social distancing for their safety
work from home if possible. If you cannot work from home – keep 2 metres apart from other people    
Are there flights to Ireland now?
Commercial flights are indeed operating to and from Ireland, albeit somewhat diminished. A search through Wego shows a number of flights inbound for Dublin for the month of October. If you're looking to visit Ireland, whether from a country in the Green List or otherwise, you shouldn't find any trouble securing your flight tickets.