This article is reviewed regularly (on a monthly basis) by Wego's editorial team to ensure it's up to date and accurate.
Last updated December 2020
Months after the discovery of its first victim, the COVID-19 pandemic is still raging on all around the world, wreaking havoc on stability and economy. But countries are fighting back with travel restrictions, quarantine measures, and perhaps primarily, upping the testing capacities.
If you're in Madrid or are looking to travel to the country, we have given here all the important information you need to know.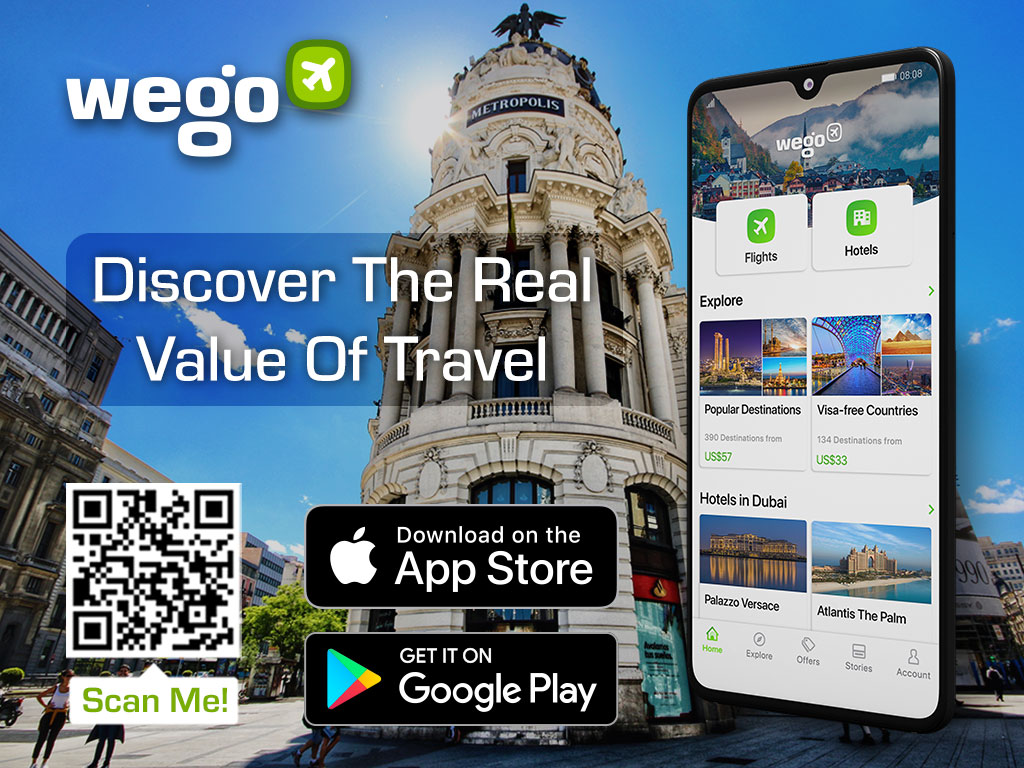 Who needs to take the COVID-19 test?
Starting November 23, all individuals travelling from high-risk countries are required to take the RT-PCR test 72 hours before landing in Spain and show the negative certificate on arrival. This dynamic list of countries currently includes:
Austria, Belgium, Bulgaria, Croatia, Cyprus, Czechia, Denmark (except the Faroe Islands and Greenland),  Estonia, France, Greece (except the South Aegean region), Hungary, Italy, Latvia, Liechtenstein, Lithuania, Luxembourg, Malta, Netherlands, Norway (excluding the regions of Agder, Innlandet, Møre og Romsdal, Nordland, Rogaland, Troms and Finnmark, Trøndelag and Vestfold and Telemark), Poland, Portugal, Romania, Slovakia, Slovenia and Sweden
A health check is mandatory for all passengers arriving at Madrid – Barajas Adolfo Suárez Airport, and if found symptomatic, they will have to take a second diagnostic test.
If you start experiencing symptoms of the virus, you must take the COVID-19 test at the earliest possible. COVID-19 symptoms listed on Spain's travel health website include fever or chills, cough, shortness of breath, fatigue, muscle or body aches, headache, new loss of taste or smell, sore throat, congestion or runny nose, nausea or vomiting, or diarrhea.
Where can I get tested in Madrid?
Spain's universal public healthcare system covers the costs of COVID diagnostics tests for Spanish and EU citizens. To receive a free test, you must be symptomatic or have been in direct contact with someone who has contracted the virus.
Free tests can be taken at the local CAP (primary healthcare centres). You may call the Teléfono de Información Sobre Coronavirus (Coronavirus Information Telephone) at +900 102 112 to book an appointment or find your nearest CAP. The healthcare workers at your CAP will advise you whether you need to take the test, which test to take and when to take it.
If you aren't showing any symptoms and haven't been in close contact with an infected person, but still want to take the test voluntarily, private laboratories are your only option.
The following are some private laboratories providing coronavirus testing in Madrid.
Arpa Medica
Calle del Darro, 15, 28002 Madrid
Available every day from 8 AM to 9.30 PM
Make an appointment here or call +91 021 15 03 / 691 36 50 80 / 635 16 27 94
Centro Medico Pinar
Avenida de San Luis, 166 Avenida de San Luis 164 Caleruega 35, 28033 Madrid
Monday to Friday from 8 AM to 12 PM
No appointment is necessary, more information here or call +91 302 72 83
Centro Medico Conde Orgaz
Calle de José Rizal, 119, 28043 Madrid
Monday to Friday from 8.30 AM to 11.30 PM
No appointment is necessary, more information here or call +91 388 44 34
HM Hospitales
Pl. del Conde del Valle de Súchil, 16, 28015 Madrid
Monday to Friday from 8 AM to 8 PM
No appointment is necessary, more information here or call +902 08 98 00
CLÍNICA DKF – DRA. KARIN FREITAG
Av. Dr. Arce, 27, 28002 Madrid
Monday to Friday from 9 PM to 8 PM
Make an appointment to secure your test session here or call +914 111 779
Clínica Magnetosur
Calle Álvaro de Bazán, 15, Local, 28902 Getafe, Madrid
MON – THU from 9 AM to 11.30 AM and 4.30 PM to 7 PM
FRIDAY from 9 to 11 AM
Make an appointment here or call +916 839 450
MIP Salud
Calle del Conde de Aranda, 15, 28001 Madrid
Monday to Friday from 9 AM to 7 PM
By appointment only, click here or call +911 123 479
iGlobalMed
Calle de Rodríguez San Pedro, 10, 28015 Madrid
Please visit their website or call +918 250 800 for testing hours.
What happens after the test?
While you wait for your test results, continue to monitor your health condition.
If you are experiencing symptoms, stay home and keep your distance from others, including other people in your home.
If you do not have symptoms, but were identified by a medical professional as a close contact of someone who has tested positive, you should quarantine at home.
If you do not have any symptoms and have not been advised by a medical professional to quarantine at home, you can resume your activities while you wait for your test result. Minimizing your contact with others, continue to observe social distancing, wear a face mask, and wash your hands.
When will I receive my test result?
Results for rapid tests come in 10 – 15 minutes, but PCR and antibody test may take 24 – 48 hours. Some private labs may deliver faster results for a fee.
How much is the cost for COVID-19 test in Madrid?
If you are not eligible for the free tests provided by the public healthcare system, you have to opt for the slightly pricier tests provided by private clinics. PCR tests cost around €110 – €240, while the rapid tests (antibodies and antigens) are priced at €30 – €70.
Some laboratories also offer packages including a combination of diagnostics tests, lungs x-rays, CT scans, blood analysis, cardiograms and doctor consultations.