This article is reviewed regularly (on a monthly basis) by Wego's editorial team to ensure it's up to date and accurate. 
Updated 12 January 2022
Wondering where you can get yourself or your family member tested for COVID-19 in Mumbai? How long do you need to wait for your test reports to arrive? What is the price of the test? Are testing facilities available at the Mumbai airport?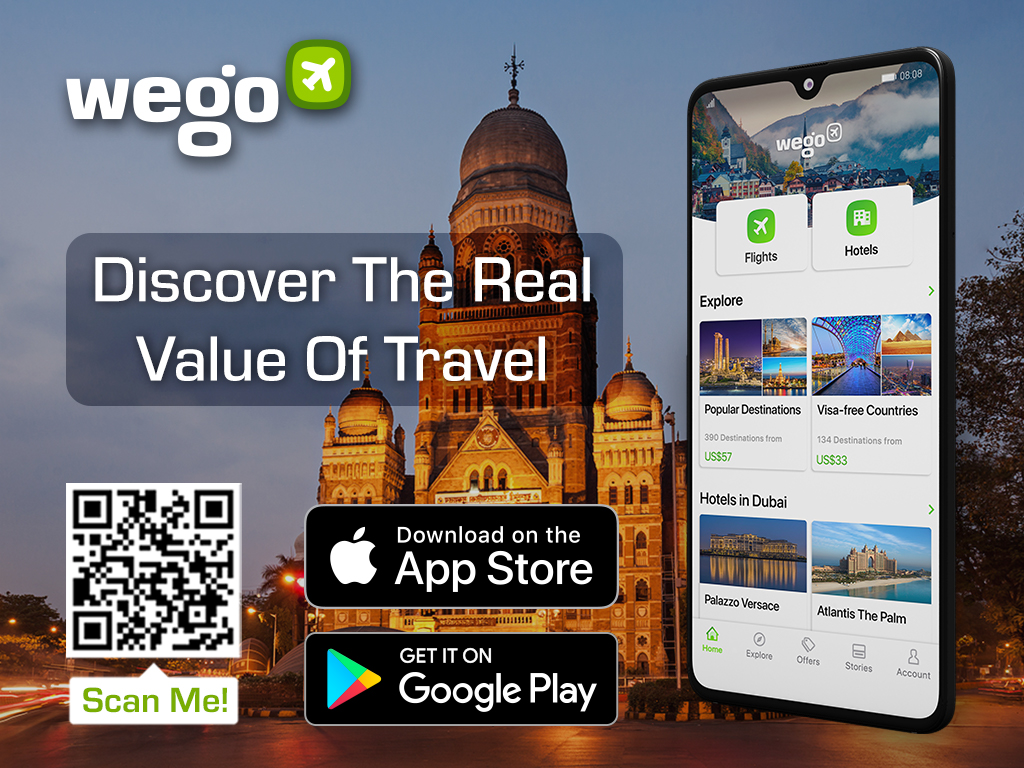 The Reverse transcription-polymerase Chain Reaction (RT-PCR) tests, rapid antibodies test, rapid antigen tests, TrueNat tests and Cartridge Based Nucleic Acid Amplification (CB-NAAT) are recognized by the Indian Council of Medical Research (ICMR) for COVID-19 testing in Mumbai.
Where can I get tested in Mumbai?
The uptick in the number of cases in Maharashtra and all of India was met with a quick rise in the number of COVID testing centers. Along with government medical centers, numerous private labs were set up following ICMR guidelines to meet the testing demands. Below you can find a list of government and private labs in Mumbai from where you can get a COVID test report.
Referrals are not required. As advised by the Ministry of Health and Family Welfare, you should call on the toll-free number 1075 or central helpline number +91-11-23978046 for information before going. In Mumbai, you may also call 020-26127394, the Maharashtra state helpline number for COVID-19.
Government Institutes
RT-PCR Tests
Seth GS Medical College
Acharya Donde Marg, Parel. Google location
Call +912224107000.
Kasturba Hospital for Infectious Diseases
Sane Guruji Marg, Arya Nagar, Chinchpokli. Google location
Call +912223027700.
National Institute of Virology Field Unit
Haffkine Institute Compound, Acharya Donde Marg, Parel. Google location
Grant Medical College & Sir JJ Hospital
J J Marg, Nagpada, Mumbai Central. Google location
Call +912223735555.
Haffkine Institute
40/W, Acharya Dhonde Marg, Parel Village, Parel. Google location
Call +912224160947.
National Institute for Research on Reproductive Health
J Merwanji St, Parel East, Parel. Google location
Call +912224192000.
Rajiv Gandhi Medical College & CSM Hospital
1, Thane – Belapur Rd, Kalwa West, Budhaji Nagar, Kalwa. Google location
Call +912225304139.
INHS Ashvini
near RC Church, Navy Nagar, Colaba. Google location
Call +912222151666.
Tata Memorial Centre ACTREC
Sector 22, Utsav Chowk – CISF Rd, Owe Camp, Kharghar. Google location
Call +912227405000.
Tata Memorial Hospital
Sector 22, Utsav Chowk – CISF Rd, Owe Camp, Kharghar. Google location
Call +912227405000.
Maasaheb Meenatai Thackeray Hospital
Park Avenue Road, Kamaladevi Birajdar Marg, Sector 15, Nerul. Google location
Call +912227700376.
Jagjivan Ram Hospital (JRH)
M M Marg, RBI Staff Colony, Mumbai Central. Google location
Call +912267643224.

ICMR-National Institute of Immunohaematology, 13th Floor, New Multistoreyed Building, KEM Hospital Campus, Parel, Mumbai Google location
TruNat Tests
T. N. Medical College & BYL Nair Ch. Hospital
Dr. A. L. Nair Road, Station, near Mumbai Central. Google location
Call +912223027000.
BARC Hospital
Anushakti Colony, Anushakti Nagar, Mumbai. Google location
Call +912225598200.
Shastrinagar General Hospital
Kopar Rd, Lodha Heaven, Shastri Nagar, Dombivli West, Dombivli. Google location
Call +912512481073.
CB NAAT Tests
Lokmanya Tilak Municipal General Hospital and Medical College
RB2 Central Railway Quarters, Sion West, Sion. Google location
Call +912224076381.
Gokuldas Tejpal Hospital
G. P. O, Near Police Commissioners Office, Lokmanya Tilak Rd, Fort. Google location
Call +912222621465.
HBTMC & Dr. R.N. Cooper Hospital
U 15, Bhaktivedanta Swami Rd, JVPD Scheme, Juhu. Google location
Call +912226207254.
Pandit Madanmoham Malviya Shatabdi Hospital
Centenary Building, WTP Marg, near Pepsi Company, Govandi East. Google location
Call +912225564070.
Private Labs
RT-PCR  Tests
Thyrocare Technologies Limited
D-37/1, opp. Sandoz, TTC Industrial Area, MIDC Industrial Area, Turbhe, Navi Mumbai. Google location
Call +912230900000.
Suburban Diagnostics (India) Pvt. Ltd.
Several locations.
Call +912223027700.
Metropolis Healthcare Ltd
Kurla West, Premier Residencies, Kurla West. Google location
Sir H.N. Reliance Foundation Hospital and Research Centre
Prarthana Samaj, Raja Rammohan Roy Rd, Girgaon. Google location
Kokilaben Dhirubhai Ambani Hospital Laboratory
Rao Saheb, Achutrao Patwardhan Marg, Four Bungalows, Andheri West. Google location
Call +912242696969.
iGenetic Diagnostics Pvt Ltd
Krislon House, 1st Floor, Krishanlal Marwah Marg, Ganesh Nagar, Marol, Andheri East. Google location
Dr. Balabhai Nanavati Hospital
Swami Vivekananda Rd, near LIC, LIC Colony, Suresh Colony, Vile Parle West. Google location
Call +912226267500.
MGM Medical College and Hospital
Mumbai – Pune Hwy, MGM Campus, Kamothe, Panvel. Google location
Call +912227433404.
NM Medical
Ground Floor, Sham Sunder Building, Off Linking Road, Bandra West. Google location
Call +912243426666.
Sir H N Reliance Foundation Hospital and Research Centre Lab
Prarthana Samaj, Raja Rammohan Roy Rd, Girgaon. Google location
Dr. Jariwala Lab & Diagnostics LLP
Shop No 16, Shyam Kunj Cooperation Housing Society, Mahavir Nagar, Kandivali West. Google location
Bai Jerbai Wadia Hospital for Children
Acharya Donde Marg, Parel East, Parel. Google location
D. Y. Patil Hospital
Dr D Y Patil Vidyanagar, Sector 5, Nerul, Navi Mumbai. Google location
Call +912227735901.
Hind Labs
kopra bridge, HLL Bhawan, 3rd floor, Block G, Sector 11, Kharghar. Google location
Genehealth Diagnostics Pvt. Ltd.
Bus Depot, Ground Floor, Bandra Kurla Complex, Annexe. Google location
Call +912220862222.
Lifenity Wellness International Limited
Kamala Mills Compound, 12th floor, D wing, Trade World, Lower Parel. Google location
TruNat Tests
Qualilife Diagnostics
Balaji Arcade 1stFloor, 544 / A, N. S. Road, near Dhanwantri Hospital, Mulund West. Google location
Call +919029444028.
Shahbazker's Diagnostics Pvt Ltd
Oxford Centre 1st Floor, 10 Shroff Street Market, above Camy Wafers, near Colaba. Google location
Call +918082498484.
CB-NAAT Tests
Dr. Ajay Shah's Pathology Lab & Microbiology Reference Center
1-AMI DRASHTI, Swami Vivekananda Marg, Parbat Nagar, Dahisar East. Google location
Call +912228920849.
SRCC Children's Hospital
1-1A, Keshavrao Khadye Marg, Haji Ali, Haji Ali Government Colony, Mahalakshmi. Google location
Call +918067506885.
MGM New Bombay Hospital
Plot No.35, Atmashanti Society, Sector 3, Vashi, Navi Mumbai. Google location
+912250666777.
Home Collection
If you want to get tested for coronavirus without having to leave home, you can opt for an at-home collection facility for COVID testing with prior booking. Trained health officials arrive, clad in PPE, and collect the samples, ensuring minimum contact all the while.
Some labs such as Suburban Diagnostics and Metropolis in Mumbai provide the facility.
Rapid antigen test and antibody test kits are also available on Indiamart from ICMR-approved testing labs in Mumbai. You'll get the Rapid Antigen test results within 30 minutes and post that, your swab will be collected for the RT-PCR test if you test positive.
Drive-through testing facilities
Drive-through tests are another convenient option as you won't have to step out of the comfort of your car.
In Mumbai, private drive-through testing centres are being operated by SRL Diagnostics at the following locations. Call on their toll-free number 1800 222000 to make a drive-through test appointment.
Indiabull Finance Centre
Parel – Elphinstone Rd Bridge, Babasaheb Ambedkar Nagar, Parel. Google Location
Celestia Spaces
Tokershi Jivraj Rd, Jamnadas Prabhudas Chawl, Abhyudaya Nagar, Sewri. Google Location
Lodha Supremus
1408, 14th Floor, Supremus, E – wing, I Think Techno Campus, Kanjur Village Rd, Kanjurmarg. Google Location
Apart from SRL, Suburban Diagnostics has also set up a drive-through centre at the below address. Call on 022 6170 0019 to book a test.
Hotel Executive Enclave
331, Doctor BR Ambedkar Road, Pali Hill, Bandra West. Google Location
COVID testing at Mumbai airport for arriving passengers
As per Mumbai quarantine rules, all airport arrivals will undergo thermal screening. There is neither quarantine nor hand-stamping for asymptomatic passengers.
The Chhatrapati Shivaji Mumbai International Airport of Mumbai has facilities to conduct the RT-PCR test at the Level 10 – Departures Area for arriving and departing domestic passengers and at the T2 Arrivals Lounge Area for international arrivals.
International passengers coming from South Africa, Brazil, Botswana, China, Ghana, Mauritius, New Zealand, Zimbabwe, Tanzania, Hong Kong, Israel, Congo, Ethiopia, Kazakhstan, Kenya, Nigeria, Tunisia, Zambia and countries in Europe including The United Kingdom will need to undergo a COVID-19 test on arrival (self-paid) and follow additional guidelines.
Fully vaccinated domestic arrivals to Mumbai with both the doses of the Covid 19 vaccine and are in possession of the final vaccination certificate issued through the CoWIN portal will be exempt from producing the mandatory negative RT-PCR test report for entry into the state.
To take the test, passengers must produce valid ID proof such as Aadhaar Card and passport.
Test results will take up to 8 hours for arriving as well as departing passengers and will be sent via email. Passengers who test positive will be sent for institutional quarantine in Mumbai, while others can continue their journey.
A Rapid RT-PCR test is also available wherein the results are provided in 1-2 hours, but it comes at a steeper price of Rs. 1,975.
How much do COVID tests in Mumbai cost?
ICMR encourages labs and hospitals to conduct tests free of cost or at least at affordable rates.
Expect to pay around INR 500 for RT-PCR tests done at sample collection centres, INR 600 at COVID care or quarantine centres, and INR 700 for home collection, as it is the new maximum rate set by the Maharashtra government. The testing of the sample is free at government laboratories.
Antibody ELISA tests will be INR 200 at sample collection centres and INR 350 for home collection.
CLIA tests will be INR 300 at sample collection centres and INR 500 for home collection.
Rapid antigen tests will be INR 100 at sample collection centres and INR 250 for home collection.
CBNAAT tests and TruNat tests are both priced at around INR 1,200.
When should you take a COVID test?
Sure, this is the most confusing part since the initial stage of COVID-19 symptoms is nothing different from your common flu. The wide-spread variety of symptoms in infected individuals with some even going asymptomatic makes it no easier. But in most cases, the following symptoms tend to last longer than your regular fever or flu:
Fever
Difficulties in breathing
Cough
Other clinical symptoms included in the list by ICMR are:
Sore throat
Fatigue
Mucus formation and running nose
Muscle pain
Anosmia or loss of taste
Ageusia or loss of smell
Gastrointestinal problems are also not uncommon. It is advisable that if any symptom surfaces, you seek medical assistance instead of indulging in self-medication. Take medications as your physician prescribes. If you see the symptoms are persisting for more than three days even after administering medicine, you can go for a COVID test.
ICMR also prioritizes testing of high-risk contacts and asymptomatic suspects who need to undergo any acute surgery. The high-risk category involves individuals in their 60s or above and those suffering from non-communicable diseases such as cancer, diabetes, chronic kidney ailment, hypertension, cardiac diseases, etc. If you are suffering from influenza or other acute respiratory infections, the same applies to you.
If you wish to travel to a state or foreign nation which asks for a negative COVID-19 test report before entry, you can get a test done, thanks to the Union Health Ministry's advisory on 'Testing On Demand'. Even if you are not traveling, you can take a test if you wish to, for other practical reasons. That being said, try not to take a test out of panic or fear as that overburdens health officials for no reason.
To avoid potential foul play, you must get your test done only from an ICMR-accredited testing center. If need be, you can cross-check the lab's authenticity by checking their ICMR registration number, which the governing body states should be prominently mentioned by the labs in the test reports.
What documents are needed for a COVID test?
For testing at the government centres in Mumbai, you'll need to bring a doctor's prescription as mandated by the Ministry of Health and Family Welfare in India. You also need to submit your Mumbai address proof using government ID (Aadhar card/Passport/Voter card) and ICMR specimen referral form for COVID-19 filled out with details of the suspected patient.
For some labs, you can find similar patient information forms on their respective website. At the time of sample collection, the lab will also collect your phone number.
How long until I get my COVID test results?
RT-PCR tests can be complete in as little as three hours. However, due to the large number of tests being conducted, labs take anywhere between six hours to a day to reveal the test reports.
Government units can take up to 48 hours for processing after sample collection. Until the test results arrive, you must stay in isolation to prevent the potential transmission of the virus.
Rapid tests typically produce a positive or negative result within 30 minutes. While the outcome is fast, they serve the purpose of merely preliminary tests rather than giving any reliable, substantial result. TruNat takes around 60 minutes for interpretation.
What happens after the test?
Testing labs would inform you of the results of the test either via phone or over email. If you test positive for coronavirus, stay calm, and call up the nearest hospital for a checkup. Follow along with the directions of the health officials. Other residents of your home are likely to undergo a COVID test as per the health team's instructions. They would also start contact tracing and put them in quarantine unless a test is arranged.
Note that it isn't necessary for you to rush to the hospital the moment you test positive for coronavirus. Asymptomatic cases or those with mild symptoms are often deemed suitable for home isolation. Apartments with at least two separate rooms with separate washrooms can qualify for home isolation. Otherwise, medical officials would transfer you to a COVID care center.
So, yes. You can possibly stay at home even if you are COVID positive. You will have all the prescribed medicines and a pulse oximeter at your disposal. Other consultations will take place over the phone. Download the Aarogya Setu app which will let the nearest hospital know about your health status. If your case deteriorates, you will be transferred to a dedicated care center.