This article has been reviewed by Wego's editorial team to ensure that the content is up to date & accurate.
Updated March 2023
With the ease of COVID-19 restrictions, many travellers from around the world are looking forward to visiting the Emirates and delighting in its magnificent attractions and superb travel destinations, including the ones from India.
Read on to discover Dubai tourist visa requirements for Indian citizens, how to apply for one, the documents and other requirements, and the visa cost.
Dubai tourist visa news
As per the latest development, the Federal Authority for Identification and Citizenship (ICA) of the United Arab Emirates has revealed a list of 15 services that have been upgraded in its smart services system to enhance the services offered to citizens, residents, and visitors.
Some of the key updates are the introduction of a one-time 30-day visa extension service for 90-day visit visas. Furthermore, the updated service is also regarding the extension of the visit visa of a relative or friend on a single trip or multiple trips for a period of 30, 60 and 90 days. Visitors could also expect the updated policy of extending the pre-entry validity of visas.
Other updates in the smart system include the service for issuing visas for a family group visiting the UAE for tourism, treatment and accompanying a patient, whether for a single trip or multiple trips for a period of 60 days and 180 days.
Do Indian residents need a tourist visa to Dubai?
Yes, most of the Indian residents looking to travel to Dubai would require a tourist visa to enter the UAE. However, some categories of Indian nationals who qualify for the UAE visa-on-arrival scheme are exempted from this requirement.
The following categories of Indian nationals can obtain a visa on arrival to the UAE for a maximum stay of 14 days, provided they are holding a:
a visit visa issued by the USA or
a green card issued by the USA or
a residence visa issued by the UK or
a residence visa issued by the EU
In principle, the tourist visa is obtainable by eligible tourists from India. However, as per the UAE's official government portal, female travellers under 18 are not eligible to apply for this type of visa unless travelling with their parents.
Also, children under the age of 18 who are accompanying adults are eligible for a free visa for visits made between 15 July and 15 September of each year.
Dubai tourist visa available for Indians
There are currently four types of available tourist visas as follows.
Short-term tourist visa – single entry. 30 days duration
Short-term tourist visa – multiple entries. 30 days duration from the first entry
Long-term tourist visa – single entry. 90 days duration
Long-term tourist visa – multiple entries. 90 days from the first entry
Visit visa– single entry. 60 days from the date of issue
The validity period of all available tourist visas is 60 days from the date of issuance.
Dubai tourist visa from India documents required
Generally, the required documents are as follows:
6×6 cm photograph in colour (minimum of 600×600 pixels) with a white background (at least 80 per cent of your face must be visible)
a colour copy of your Indian passport showing your full name, nationality, date and place of birth, passport number, date of issue and expiry, name of father/legal guardian, and the name of your mother
valid passport with at least six months validity at the time of travel
a copy of the flight ticket of your preferred airline
Note that depending on the airline, minors and children under the age of 18 may be required to present additional documents such as birth certificates and photo IDs of parents or husbands.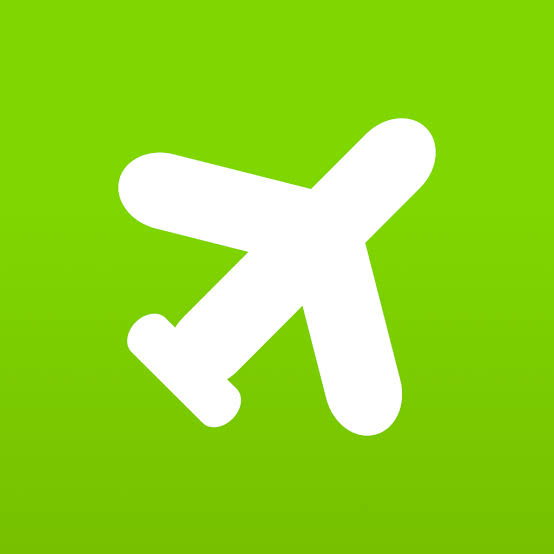 Book cheap flights from India to the UAE now
Alternatively, some travel agencies, airlines and visa application centres might require additional documents. Please make sure to consult your travel agents or airlines and the visa application centres regarding the additional documents that might be required.
Dubai tourist visa from India application
Please note the UAE Consulate in India does not issue visit/tourist visas on ordinary passports for Indian citizens travelling to the UAE.
A UAE tourist visa for an Indian National holding an ordinary passport is arranged by a sponsor in UAE. It can also be obtained by booking a hotel in UAE or through the Emirates Airlines Office or the Air Arabia Office or through a travel Agent in India.
Arranging your tourist visa through airlines
The requirements and conditions set by an approved airline may vary slightly. One such requirement is naturally for you to be flying with them to your destination. Prices may also vary and are subject to change, so it's best to check with your airline of choice for the latest prices and requirements. The following are some of the approved airlines.
Arranging your tourist visa through travel agencies and hotels
You can opt to allow your travel agents or your hotel of choice to apply for a tourist visa on your behalf. Note that you would need to ensure that the travel agency or hotel is licensed and authorized by the relevant UAE authorities before providing them with payment or any sort of documents.
You can verify the authenticity of a travel agency or hotel by consulting the UAE embassy in India.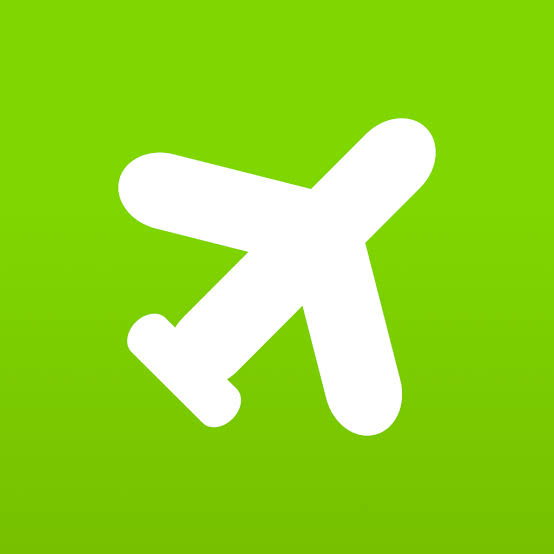 Book cheap flights to Dubai
Arranging your tourist visa through VFS Global
Indian tourists can also apply for their Dubai tourist visa through the VFS Global Visa Application Centres in India, which has been trusted by the Government of Dubai in India, as well as by Dubai's flag carrier, Emirates.
To apply for the Dubai tourist visa from India, follow the steps given below:
Step 1: Complete the online application
Once you have chosen the type of Dubai tourist visa you want to apply for, download the visa application form from the VFS Global website, fill out and complete the form, print the completed form and bring the hard copy with you to the Visa Application Centre, along with the documents required for submission.
Step 2: Pay the visa application fee
After filling up and completing your visa application form, you will need to pay your visa application fee. If you download the form to print and bring it to the Visa Application Centre, payment can be made at the time of your submission.
Please note that you will have to pay the visa fee at the Visa Application Centre in cash or by using credit cards or demand drafts.
Step 3: Submit the visa application form
After filling up and completing your visa application form, you can drop it off at the visa application centre without the need to book any prior appointment.
You can make submission of the completed visa application form at the Visa Application Centre either in person or by your representative. On the day of submission, the applicants will be required to undergo the following requirements:
visa applications can be submitted at the centre either by the applicant or by their representative.
a token is issued to the applicant or their representative (at a few centres, wherever applicable), after which they can proceed to the submission officer's desk.
bring the visa application form duly filled and signed along with coloured photocopies of your Passport Bio & Last page, a recent passport-size photograph, confirmed return / onward Emirates ticket and other supporting documents as per eligibility criteria.
your original passport for verification should have a minimum of two (2) blank pages.
the passport should be valid for six (6) months from the date of travel
visa fees can be paid by cash/credit card/demand draft. Upon payment, collect the original Invoice cum receipt (ICR) copy from the cash counter.
after submission, your visa will be delivered to you within 2-3 working days on the email ID mentioned in the Visa application form.
You can check the VFS Visa Application Centres' working hours in different states of India from here.
Dubai tourist visa from India cost
The price for obtaining the Dubai tourist visa depends on the individual airlines or the visa application centres and is subject to change. It's best to consult individual airlines for the latest fees and updates.
But to give you an idea, Emirates Airlines currently charges USD 90 (INR 7,141) for a short-term single-entry visa and USD 177 (INR 14,538) for a long-term single-entry tourist visa. Etihad currently charges USD 450 (INR 36,961) for a short-term single-entry visa and USD 750 (INR 61,603) for a long-term single-entry tourist visa.
Alternatively, you can check the price of the category of Dubai tourist visa you are applying for from the VFS visa application centres here.
As confirmed by a customer care agent at the Federal Authority for Identity, Citizenship, Customs and Ports Security (ICP), the prices for all types of UAE and Dubai visas, including 30 and 60 days tourist visas, have now increased by AED 100. The fee for the one-month visit visa issued by the ICA, for example, has gone up from AED 270 to AED 370.
Dubai tourist visa from India grace period
As per the latest announcement, foreign nationals who have overstayed in the UAE past their visa expiry cannot exit the country without getting an out pass or leave permit.
The Dubai/UAE outpass can be obtained at the airport and immigration offices at the land borders. Furthermore, the out pass or leave permit may also be obtained at the Al Awir Immigration office.
As per reports, the Dubai/UAE outpass or leave permit is obtainable for AED 200 (INR 1,6427) to 300  (INR 6,710). Overstayers will also have to pay the overstay fines in full, levied at AED 50 (INR 1,118) per day of overstay. UAE visit visa holders will get a grace period of 10 days from the visa expiry date, after which the overstay fines shall start accruing.
Dubai tourist visa from India tracking
The Indian applicants will receive an email update when their decision has been returned to the Visa Application Centre. However, if you cannot access email easily or would like more detailed tracking information, you may also be able to get updates by SMS sent directly to your phone. You can check whether this service is available at the Visa Application Centre you are visiting.
Alternatively, you can also track your visa application status online from the DVPC website.  To track your visa application, follow the steps given below:
enter your Reference Number present on the invoice/receipt issued by the Visa Application Centre.
enter your passport expiry date.
click on 'Submit' to view the status of your visa application.
Dubai tourist visa from India extension
All types of tourist visas may be extended for 30 days twice. Typically, to renew each tourist visa, you will be charged a fee of AED 600 (INR 13,286).
As mentioned, tourist visa holders will need to leave and re-enter the country to extend their visas and must ensure that the renewal process can be completed before expiry.
Moreover, unused tourist visas must either be cancelled or extended. The cost of cancelling an unused visa varies depending on the travel agent, and it could cost up to AED 300 (INR 6,708).
If you're looking to find budget-friendly ways on how you can extend your Dubai & UAE visit visa, please consult our article below.
[Total: 203 Average: 4.8]