This article has been reviewed by Wego's editorial team to ensure that the content is up to date & accurate.
Updated August 2023
Getting ready for a trip shouldn't involve the headache of figuring out confusing luggage rules. Fortunately, Emirates Airlines has long been recognized for its commitment to providing a seamless travel experience, which extends to its well-defined baggage allowance guidelines. For those who frequently travel by air and those embarking on their first journey, getting a firm grasp of Emirates baggage regulations can significantly enhance your travel preparation.
In the following exploration, Wego will delve into the diverse aspects of Emirates' baggage policy (الوزن المسموح به على طيران الامارات), providing insights into everything from cabin bag dimensions to checked luggage's limitations.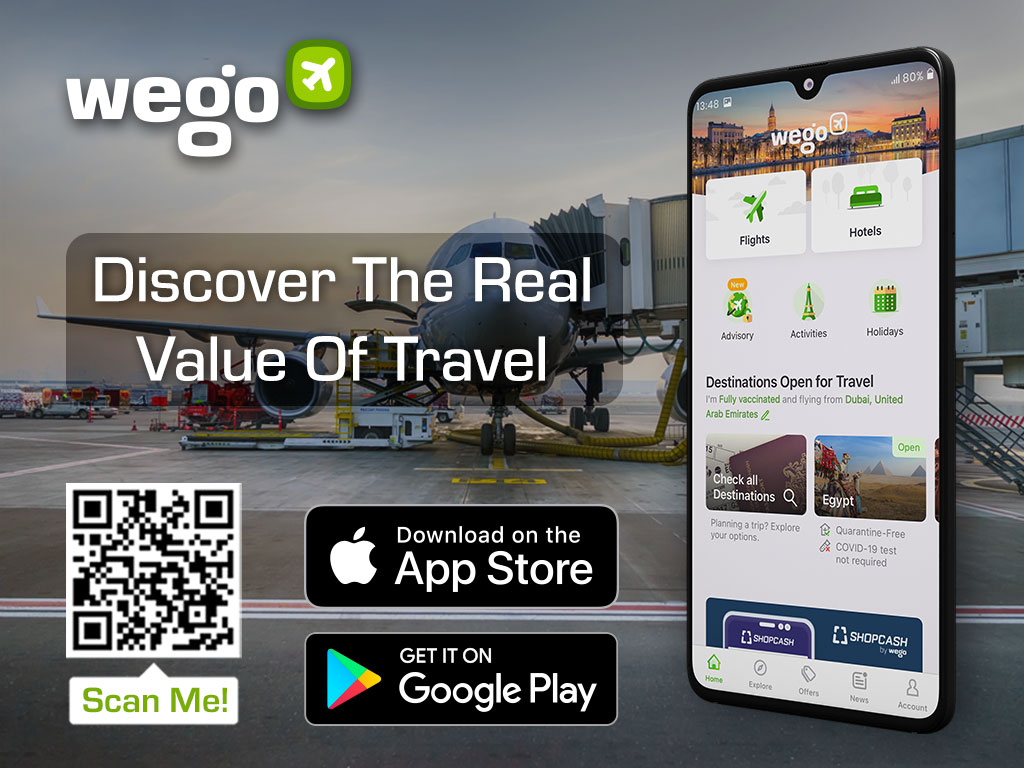 Emirates baggage allowance
As a renowned international airline, Emirates Airlines provides passengers with generous baggage allowances, presenting two distinct options: the weight concept and the piece concept.
Under the weight concept, travelers can check in multiple bags, provided their combined weight remains within the designated limit for their travel class. Alternatively, the piece concept allows passengers to check in a specific number of bags, each with its own weight restriction. The quantity of items permissible in the cabin hinges on the travel class, accommodating either one or two pieces.
While the weight system is typically applied for most travel routes, it's important to note that when journeying to and from the Americas and Africa, or for flights destined for Africa, the piece system takes precedence in managing baggage.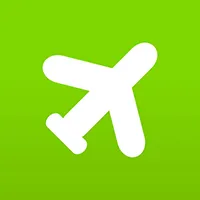 Book Emirates flights with Wego
Checked baggage
For the weight concept, the total weight of your luggage determines your permissible allowance for checked baggage. You can check in numerous bags within the boundaries of your travel class's weight limit. However, ensuring that each bag remains under the 32kg weight threshold is essential.
On the other hand, the piece concept enables you to register a specific quantity of bags, each with its own designated weight limit. Your allowance depends on the fare or travel class you've chosen.
Economy Class
weight concept: 20 kg for Special fares, 25 kg for Saver fares, 30 kg for Flex fares, and 35 kg for Flex Plus fares
piece concept: One piece up to 23 kg for Special fares, two pieces up to 23 kg each for Saver, Flex, and Flex Plus fares
Premium Economy
weight concept: 35 kg
piece concept: Two pieces up to 23 kg each
Business Class
weight concept: 40 kg
piece concept: Two pieces up to 32 kg each
First Class
weight concept: 50 kg
piece concept: Two pieces up to 32 kg each
Cabin baggage
The allowances for carrying cabin baggage might differ based on your travel route, the class you're flying in, and your membership tier with Emirates Skywards. To guarantee a comfortable and secure travel experience for all passengers, it's essential that cabin baggage adheres to a specific set of regulations and limits.
Do note that all carry-on luggage must be suitable for storage beneath the seat in front of you or within the overhead compartments. It is not permitted to place baggage behind your legs, obstruct the aisles, or block access to emergency exits.
Economy Class
In Economy Class, passengers can carry a piece of hand luggage weighing up to 7 kg. The dimensions of the carry-on should not surpass 55 cm in length, 38 cm in width, and 20 cm in height.
Premium Economy
The carry-on luggage allowance for Premium Economy class travelers extends to 10 kg.
Business & First Class
Passengers traveling in the Business and First Class cabins are entitled to carry on a piece of hand luggage weighing up to 7 kg. Moreover, an additional bag, such as a briefcase or garment bag, with a maximum weight of 7 kg, is allowed.
The dimensions for the briefcase should not surpass 45 cm in length, 35 cm in width, and 20 cm in height. Meanwhile, the handbag's measurements should remain within 55 cm in length, 38 cm in width, and 20 cm in height. As for the garment bag, it should fold down to a thickness of no more than 20 cm when in its compact state.
Boarding from India
A single piece of carry-on baggage is permitted for passengers boarding flights in India. The dimensions of the carry-on item should not exceed a total of 115 centimeters when you add up the length, width, and height.
Travel from Brazil
All flights departing from Brazil extend a cabin baggage allowance of up to 10 kg.
Excess baggage
Should you require additional baggage allowance, purchasing it online is more cost-effective than obtaining it at the airport. Alternatively, in most instances, you can pay for extra baggage allowance at the check-in counter, either in the local currency or via your local Emirates office using the current exchange rates.
Extra baggage allowance can be purchased for adult and child tickets, but this option is unavailable for infant tickets. To be eligible, tickets must be issued by Emirates (identified by ticket numbers starting with 176), and the flights must be both operated and marketed by Emirates. Comprehensive details can be found in the terms and conditions.
For specific rates per kilogram or piece, please visit the official Emirates website.
Emirates special baggage allowances
Emirates recognizes that some travelers may require special accommodations for their baggage due to distinctive circumstances. Emirates offers allowances for unusual baggage and unique requirements to cater to these needs.
Passengers with disabilities
Travelers who have disabilities are eligible for additional baggage allowances, provided at no cost, as outlined below:
passengers traveling with their personal wheelchairs can choose to check a fully collapsible wheelchair
travelers who need braces or crutches are permitted to check these items
passengers relying on a portable dialysis machine can check one machine and its associated equipment
for visually and hearing-impaired passengers who depend on assistance dogs, these animals can also accompany them. However, loading the assistance dogs into kennels in the aircraft's hold is essential, as they are not allowed in the cabin
passengers with sleep disorders can bring one sleep apnea device (CPAP or PAP) as checked baggage per the IATA Dangerous Goods Regulations. Information about using these devices during the flight can be found in Emirates' health and accessible travel sections
Due to safety regulations concerning hazardous materials, carrying portable dialysis machines as cabin baggage is impossible. These machines can be included in your checked luggage, free of charge, before the flight. However, there are special provisions for US routes, where dialysis machines can be brought on board as cabin baggage without any additional charge, and this is in addition to your standard allowance. Specific size and weight restrictions do apply in all cases.
Infants
Emirates provides an array of amenities, from baby bassinets and specialized meals to toys and additional baggage allowances, creating a family-friendly travel experience.
Passengers traveling with infants (under two years of age) have different baggage allowances based on their itinerary.
All routes, excluding travel to and from destinations in the Americas and Africa:
one cabin bag not exceeding 22 by 15 by 8 inches (55 by 38 by 20 centimeters) of maximum 5 kg (11lbs)
checked‑in baggage up to 10kg (22lb)
All routes to and from the Americas and Africa:
one cabin bag not exceeding 22 by 15 by 8 inches (55 by 38 by 20 centimeters) of maximum 5 kg (11lbs)
Parents or guardians can bring either one carry-cot or one fully collapsible stroller into the cabin, provided sufficient space. However, if cabin space is limited, these items must be checked as part of the regular baggage.
Sports equipment
Emirates is open to receiving sporting equipment as part of your regular baggage allowance, which can be checked in. If you plan to transport a bicycle as checked luggage, it's advisable to contact Emirates at least 24 hours in advance. Please note that specific packaging regulations might be applicable in such cases.
Weight concept
Items with combined dimensions surpassing 300cm (118 inches) cannot be conveyed as checked baggage and must be shipped as cargo or freight.
Piece concept
The combined dimensions (length + width + height) of all pieces of sporting equipment must not surpass 300cm (118 inches). If any sporting equipment's total dimensions exceed this limit, it cannot be carried as checked baggage and must be sent as cargo or freight.
If, at any point, your overall baggage weight or the total number of bags, which includes sports equipment, exceeds the provided free baggage allowance, additional fees for excess baggage will be applicable.
Self‑Contained Underwater Breathing Apparatus (SCUBA)
Typically, SCUBA equipment includes diving suits, flippers, masks, snorkels, buoyancy control devices, and more. If air bottles are part of the equipment, they should be emptied before transport.
Sporting weapons and ammunition
Firearms intended for sporting use, including target pistols and rifles, air guns, safari rifles, and hunting rifles, can be transported as checked baggage on Emirates flights, subject to the subsequent conditions:
the firearm must be completely unloaded and, if possible, dismantled and packed inside a suitcase or standard gun case
the carriage of any type of firearms, ammunition, and explosives, including items containing explosives, must be approved by Emirates no less than three days before your flight. Please complete the firearms form in the contact us section of their Help Centre to start the approval process
ammunition must be securely stored in a strong, sealed box packed inside a suitcase and surrounded by other contents. The suitcase must not bear an 'Explosive' label
the maximum gross weight of the ammunition carried by any single customer is 5kg (11lb). Customers traveling in groups must carry ammunition in separate bags, with no single bag carrying more than the 5kg (11lb) limit
Specific conditions apply to travelers desiring to transport firearms on flights bound for or passing through Dubai:
customers who wish to bring firearms and ammunition into the UAE must obtain prior clearance from UAE Customs and the UAE Ministry of Defence. To obtain this clearance, customers must contact these government departments directly
for transfer and transit customers connecting to onward flights, prior clearance to travel with firearms and ammunition must be obtained from the Dubai Airport Police Department and the Department of Civil Aviation
Pets
Pets are generally not allowed in the cabin; however, there's an exception for falcons traveling between Dubai and specific destinations in Pakistan. The transportation of pets hinges on individual circumstances, necessitating their carriage either as cargo or checked baggage in the hold.
Charges for both the animal(s) and the container are determined by the combined weight and size of the animal and its cage. These charges are applicable in all instances, even if no other checked baggage is being transported.
Please take note of the following excess baggage charges for animals, along with the weight and size limitations applicable to animals being transported as checked baggage:
when the animal and cage combined do not exceed 23 kg and 59 inches (150 cm): USD 500
when the animal and cage combined weight between 24 and 32 kg and dimensions between 59 inches (150cm) and 118 inches (300cm): USD 650
when the animal and cage combined weigh over 32 kg and have dimensions between 59 inches (150cm) and 118 inches (300cm): USD 800
when the cage dimensions exceed dimensions 118 inches (300cm): Cargo
Musical instruments
Emirates, unfortunately, cannot offer a unique baggage allowance for the conveyance of musical instruments. Musical instruments should be managed as standard checked or cabin baggage in accordance with cabin baggage restrictions. Alternatively, they can be transported on a paid-for seat in the passenger cabin.
Remember that specific terms and restrictions might be applicable when transporting musical instruments.
Ship models
If you're departing from Mauritius, there is an additional fee for transporting ship models, which your regular baggage allowance does not cover.
For the initial 10kg, there is a charge of EUR 150; for the subsequent 10kg, a charge of EUR 50 is levied. Please note that the maximum permissible weight for the ship model is 20kg.
Students
Discovering new countries provides precious experiences. If you're a student aged 16 to 31, Emirates has a special offer with extra benefits for your journey. To get these benefits, you need to meet the following requirements:
this offer is available for full‑time students between 16 and 31 years old at the outbound travel date and who hold a valid student ID from an accredited school or university of higher education
students must be enrolled in a higher education institution and have their student ID or university acceptance letter available upon request at any airport check‑in counter
failure to provide valid student identification will result in the student ticket and benefits being forfeited. A new ticket at the applicable fare on the day of departure will be applied for travel
Booking your flight by 31 March 2024 using the promo code STUDENT provides discounts of up to 10% on Economy Class and Business Class fares.
For students, there is an extra allocation of either 10 kg or an additional baggage piece (depending on the relevant option) added to the regular baggage entitlement for your flight. This supplementary allowance excludes any promotional provisions listed in your travel plans. However, journeys to/from Canada and the USA adhere to standard baggage allowances without alteration.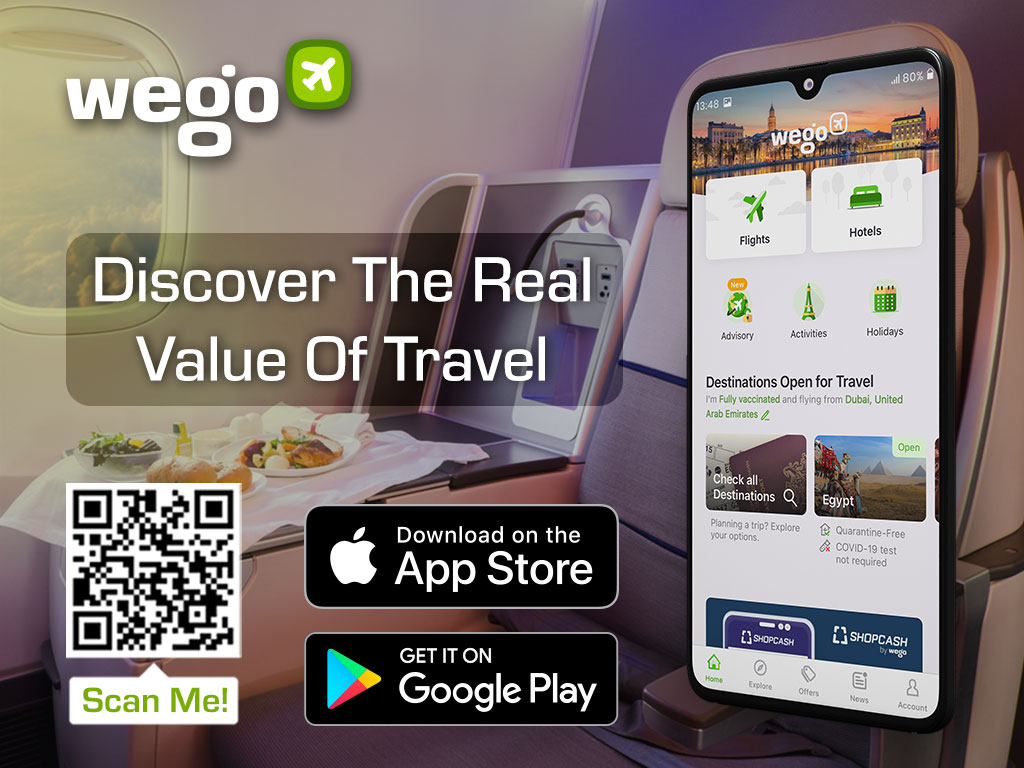 [Total:

198

Average:

4.7

]