This article is reviewed regularly by Wego's editorial team to ensure that the content is up to date & accurate.
Updated August 2023
In response to the anticipated surge in winter holiday travel, Emirates Airlines has unveiled plans to augment its flight operations to London Heathrow during the period spanning from 31 October 2023 to 30 March 2024. Presently operating six daily flights to London Heathrow utilizing its A380 aircraft, the carrier is poised to introduce an additional five weekly flights to better cater to the escalating demand from passengers, Wego reports.
This expanded service will be facilitated by Emirates' well-appointed Boeing 777-300ER aircraft, designed to accommodate the augmented flight schedule. To cater to a range of passenger preferences and budgets, the aircraft will feature a three-class configuration, encompassing First, Business, and Economy classes.
Commencing on 31 October, the supplementary flights will be available on select days – specifically, Tuesdays, Wednesdays, Thursdays, Fridays, and Saturdays. Emirates flight EK41 is scheduled to depart from Dubai at 13:20hrs, touching down at London Heathrow at 17:20hrs local time. The return journey, flight EK42, is slated to leave London Heathrow at 20:15hrs and reach Dubai at 07:15hrs local time on the subsequent day.
With a commendable total of 126 weekly flights to the United Kingdom, Emirates Airlines remains dedicated to enhancing its UK services. Beyond the additional offerings at London Heathrow, Emirates has recently reinstated its renowned A380 service to both Birmingham and Glasgow. The carrier has further solidified its presence at Stansted Airport, elevating its service to double daily flights while also extending services to Newcastle and London Gatwick.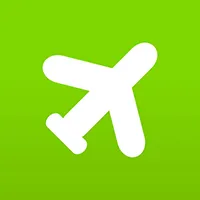 Book Emirates flights to London