This article has been reviewed by Wego's editorial team to ensure that the content is up to date & accurate.
Updated 31 May 2022
The scope and opportunities in the field of freelancing have grown multifold recently, as businesses are recognizing the benefits of a more accessible, flexible, qualified source of talent. Dubai, one of the leading investment hubs in the world, is a great place to kickstart your freelancing career.
Can you become a legal freelancer in Dubai? What are the procedures? How much will it cost? We explain everything below.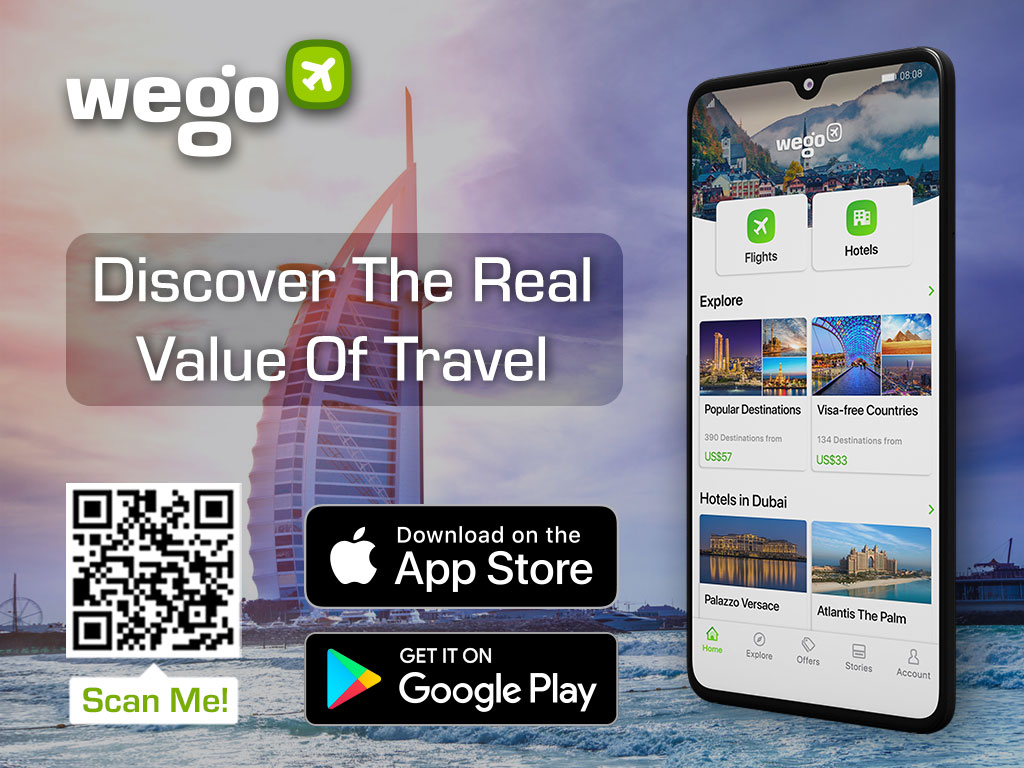 What is the freelance permit and visa?
With a view to creating more job opportunities in the country, the UAE announced in November 2020 that not only UAE nationals, but UAE citizens, residents and non-residents too can apply for freelance licenses in the UAE.
Freelancers can now legally stay and work in the Emirates, and even bring their families and or dependents with them.
For residents: freelancer permit
If you're resident in Dubai on your spouse's or parent's visa, then you'll only need a freelancer permit to start working. Full-time working professionals in the UAE can also become freelancers by obtaining a permit.
However, you'll a No Objection Certificate (NOC) from your sponsor and/or employer.
For non-residents: freelancer visa
If you're not otherwise resident in the UAE, you'll have to apply for a freelancer visa, which is a residency permit that allows the individual to live and work in the emirate as a freelancer.
You'll also have to apply for a residence visa.
The Talent Pass
The Dubai Airport Free Zone Authority (Dafza), Dubai Culture and the General Directorate of Residency and Foreigners Affairs (GDRFA) have additionally launched the Talent Pass, a three-year visa or freelance license, to attract and retain global talent. The scheme is aimed at the art, media, technology, marketing, culture, education, marketing and consultancy industries in Dubai and is part of the Emirate's goal to boost its freelance workforce.
This includes commerce licenses for the following
import, export and re-export

a general commerce license

an industrial license for light manufacturing activities and packaging and assembly

an e-commerce license for online trading of goods and services

a license issued in partnership with the Department of Economic Development, which allows companies registered at the Dubai Airport Free Zone to apply for the Department's license without the need for renting an office space for working outside the free zone

a services license.
Furthermore, the Talent pass holders also have an option to operate a dedicated desk and leverage other business facilities the free zone offers such as meeting rooms. They can also access a directory of free zone companies who can hire their services.
The Talent Pass costs Dh9,500 ($2,586) and is renewable annually. However, the renewal fee will be different, and the visa charges will depend on the category of the visa applied for and the applicant's profile.
Green residence for freelancing and self-employment
With the freelancing industry and the concept of flexible work models having considerable growth worldwide, the new Green residence for freelancing and self-employment provides a 5 years residency for freelancers and self-employed individuals without requiring a sponsor or employer in the UAE.
The only requirements include:
obtaining a freelance/ self-employment permit from the Ministry of Human Resources and Emiratisation
a minimum educational qualification with a bachelor's degree or specialized diploma.
an annual income from self-employment for the previous two years of AED360,000 (USD 

9,800.99)

, or
the applicant should be able to prove their financial solvency throughout their stay in the country.
How to get a freelancer visa in Dubai?
Getting the freelance permit
You'll have to get your freelancer permit issued from a free zone in Dubai, which will help you get your residency visa as well.
The TECOM Group, in conjunction with the Dubai Development Authority, has launched the GoFreelance initiative, where eligible individuals can share their talent with the world get exclusive opportunities to get new jobs, bid on projects and grow their network.
Applicants will need the following documents:
Resume/CV
Recent photograph
Passport and visa copy (valid for at least 8 months)
Bank reference letter
NOC from your UAE sponsor
Proof of academic qualifications certified either by the Ministry of Foreign Affairs, or the UAE Consulate in your country of origin (for those applying in the education sector)
Portfolio or sample of your work (for those applying in the media sector)
Fill up their application form and attach your passport and visa (if you have one) copies here, and wait for 5-7 days to get their approval by email. You then have to visit the business centre in Dubai Knowledge Park, Dubai Media City or Dubai Internet City to show your original passport, sign the documents, and complete the payment for your freelance permit.
Usually, the processing time is 10-15 business days. Once your permit is approved, you'll receive it via email.
Getting the establishment card
After you receive your permit, you'll get access to TECOM's business service platform called AXS from where you can avail a number of government or corporate services. Here, you'll need to apply for the Establishment Card, which comes at an additional cost.
To apply for the card, you'll require your freelancer permit and a UAE mobile number.
Getting the employment visa
Once you have your establishment card, you can apply for a residence visa in Dubai. For this, you'll need your original passport, a passport photo, valid medical insurance and visa (if applicable), along with the card.
Getting a residence visa
After your freelance visa application is submitted, you'll receive an entry permit within a week, which will be valid for 60 days from the date of issuance. On arrival in Dubai, you'll have to look into the subsequent procedures like medical examinations.
Once your residence visa gets stamped, you're all set to start living and freelancing in Dubai.
Who's eligible to get a freelancer visa in Dubai?
You can freelance in Dubai in only certain sectors. As of now, the following activities are permissible for freelancers in Dubai.
Employed in the media
In media, you can choose to do upto 3 activities. The freelance permit will be issued by Dubai Media City.
Actor
Aerial Shoot Photographer
Animator
Artist
Audio/Sound Engineer
Brand Consultant
Cameraman
Choreographer
Commentators: Radio, Events, Sports, Television
Composer
Content Provider
Copywriter
Creative Director
Critics: Music, Film, Theatre
Director: Music, Film, Television, Theatre
Editor: Audio, Video
Editor: Publishing
Events Planner
Furniture Designer
Graphic Designer
Illustrator
Journalist
Lighting Specialist
Market Analyst
Marketing Specialist
Media Planner
Music Director
Musician
New Media Specialist
Photographer
Photojournalist
PR Specialist
Presenter: TV, Radio
Print Media Specialist
Producer
Scriptwriters
Set and Exhibit Designer
Social Media Specialist
Social Media Influencer
Special Effects Producer
Translator
Wardrobe Stylist
Web Developer
Web Designer
Writer
Employed in education
You can only opt for one position. The freelance permit will be issued by Dubai Knowledge Park.
Education Advisor
eLearning Advisor
Executive Coaching
Researcher
Trainer
Employed in tech
You can only opt for one position. The freelance permit will be issued by Dubai Internet City.
Web, Mobile, Software Development and Architecture Freelancer
IT and Telecommunication Networking Freelancer
Data Science and Analytics Freelancer
Customer Service Freelancer
Employed in design
You can only opt for one position. The freelance permit will be issued by Dubai Design District.
Apparel Designer
Concept Designer
Costume Designer
Fashion Artist
Fashion Designer
Fashion Stylist
Image Consultant
Hair Stylist
Interior Designer
Jewelry Designer
Make-up Artist
Object Designer
Personal Shopper
Textile Designer
Visual Merchandiser
Wedding Planner
How much is the cost of a freelancer visa in Dubai?
There are four distinct costs involved in obtaining and renewing your freelance visas.
Freelance permit: The freelance permit costs AED 7,500 to be issued and renewed. It needs to be renewed annually.
Establishment card: The establishment card costs AED 2,000 to be issued and renewed. It needs to be renewed annually.
Employment visa: The 3 year-valid visa costs AED 2,750, while the 5 year-valid visa costs AED 5000. They need to be renewed every 3 and 5 years, respectively.
Residence visa: 

If you are applying from outside the UAE then the residence visa (valid for 3 years) cost will be:

AED 3,330 (Normal)
AED 3,900 (Express)

If you are applying from within the UAE then the residence visa (valid for 3 years) cost will be:

AED 4,960 (Normal)
AED 6,340 (Express)
Thus, the total annual expense of your freelance visa would be at least AED 11,525.
The visa cost excludes health insurance but is inclusive of visa stamping, medical tests and the Emirate ID.