This article is reviewed regularly by Wego's editorial team to ensure that the content is up to date & accurate.
Updated August 2023
Greece is famous for the trendy, Instagram-worthy picturesque cities Santorini and Mykonos, and ancient cities home to world-renowned philosophers, and is widely regarded as the cradle of Western civilization. This beautiful European country has now opened its doors to world travellers without any COVID restrictions.
As long as you have the necessary visa and travel documents, you can visit this paradisal country. Read on to discover Greece visa requirements for Dubai citizens, how to apply for one, the documents and other requirements, and the visa cost.
Do you need a visa to visit Greece from Dubai?
The good news is that you won't require a visa to visit Greece from Dubai for upto 90 days. Depending on the duration and purpose of your journey to Greece, you may apply for a short-term "Schengen visa" or a long-term "national visa" for a stay of longer than 90 days.
Greece visa from Dubai checklist
While the process to apply for a Schengen visa to visit Greece from Dubai can be cumbersome, we have compiled a handy checklist of the list of items and documents you need to keep prepared prior to applying for a visa. The following documents are required when applying for a Schengen visa in Dubai:
application form:

It should be fully completed with correct and honest information. Print the form twice, and sign both copies at the end.

valid passport:

It should be no older than 10 years and with a validity of at least three more months beyond the date that the applicant plans to leave the Schengen Zone.

two photos:

Two photos taken within the last three months according to the standards set by the Schengen states. Read more about photo requirements 

here

. 

proof of residence permit in UAE:

The residence permit must be valid for at least 3 months after the intended date of departure from the Schengen area.

travel flight itinerary:

A document that proves you have reserved a flight ticket from UAE to the Schengen Zone and back on the exact dates you are planning to enter and leave this area

cover letter:

Explain why you wish to visit Europe, specifying the countries you want to visit, the time you will remain there, and other details.

proof of accommodation:

A document that shows where you will be accommodated throughout your stay in Schengen. This could be a hotel booking, a rent agreement, or 

a letter of invitation

 by a host at whose house you will be staying.

proof of financial means:

Evidence that you have enough money to support yourself financially throughout your stay in Schengen. This can be one of the following:

bank account statement – that shows you have enough money in your account for the trip. The statement shall be no older than 3 months.

sponsorship letter – by another person that confirms they will be financially supporting your trip to the Schengen. For this letter to be valid, it must be accompanied by a sponsor's bank statement, no older than three months.

a combination of your bank account statement and a letter of sponsorship

Europe travel insurance:

 A document that proves you have travel health insurance for the whole Schengen territory, with a minimum coverage of 30,000 euros in case of any medical emergency as illnesses, accidents, and even repatriation in case of death.
Please visit the Schengen visa application requirements page for more information.
Digital Schengen visa
The European Parliament revealed that they have approved a new strategy to digitize the physical Schengen visa application and sticker process. This means that travellers from outside the Schengen zone, including UAE passport holders, can say goodbye to long lines and complicated paperwork, as they will soon be able to apply for and receive their digital Schengen visa online.
This means that individuals will be able to apply for their Greece visas from Dubai online without the need to book appointments or physically submit their passports. Instead of the traditional visa sticker, under the proposed new rules, visas will be issued in digital format, as a 2D barcode, cryptographically signed. This will further reduce security risks related to counterfeit and stolen visa stickers.
Under the new rules, a single website will be created where all Schengen visa applications will be made. This platform enables visa seekers to input all necessary information, upload digital copies of their travel and supporting documents, and complete the payment process for their visa fees.
Additionally, they will receive notifications regarding the status of their visa application.
Check out our article to learn all about the Digital Schengen visa for more details:
Greece visa from Dubai application process
However, as of now, there are a few steps to follow when applying for a Greece visa in Dubai:
Step 1: Begin your application
You can download the visa application form, complete it, print the complete form and bring it with you to the Visa Application Centre (together with the documents required for the visa category chosen) for submission.
Step 2: Schedule an appointment at the visa centre.
Once you have completed your visa form, you must book an appointment to have your fingerprints and photo taken at a Visa Application Centre. This is known as 'biometric information' .
Once you've booked your appointment, you'll receive an appointment confirmation email and letter. If you are part of a family or group, you'll have to book individual appointments for each member of the family or group.
Step 3: Pay the fees
Once you have made your application, you will need to pay your visa application fee. If you download the form to print and bring it to the Visa Application Centre, payment can be made during your appointment.
You must pay the Visa fee at the Visa Application Centre in Cash and Card.
Step 4: Attend the visa interview
Take all required documents with you. On the day of your appointment:
aim to arrive at least 10 minutes before your appointment.

you must attend the appointment for your visa application. You cannot send someone to your place.

bring a printed copy of your visa application, as well as a valid passport or travel document with at least 2 pages that are blank on both sides.

bring all supporting documentation (originals and copies)

you can pay your fees once you get to the centre.

at the centre, you will also need to submit your fingerprints. This is known as biometric information collection. A digital finger scanner collects images of all 10 digits. The digital fingerprint scanner uses no inks, liquids or chemicals and will not mark your skin.

ensure your fingertips are free from any forms of decoration, such as henna, cuts, abrasions or other markings, as these may affect your ability to provide acceptable finger scans.

if you miss your appointment on the scheduled day, you must book a new appointment after 24 hours from your original appointment date.
Without biometrics information, your visa application will not be processed. For the biometric process:
your fingerprint scan will be captured.

a digital fingerprint scanner will collect images of all 10 fingers. This is a quick, discreet and non-intrusive process.

if you have temporary injuries on your fingers, you're advised to wait until your injuries have healed.

ensure your fingertips are free from any forms of temporary body decoration like henna as it interferes with the working of the scanner.

applicants who are under 12 do not need to submit full biometric data.

citizens who hold diplomatic passports and heads of state do not require a visa and will not need to submit biometric data.

for an applicant between the ages of 12 and 18, a parent or legal guardian will be asked to give consent and be present when fingerprints are collected.
You will be exempted from the obligation of biometric data (fingerprints) if:
you are under 12 years of age.

the collection of fingerprints is physically impossible for you. If you cannot provide a fingerprint scan, you must provide a medical certificate to support your claim.

you are the Head of State and member of the national Governments (with your official delegations and spouses) and are travelling for official purposes.
Step 5: Wait for a response
You will receive an email update when your decision has been returned to the Visa Application Centre. If you can't access email easily or would like more detailed tracking information, you may also be able to get updates by SMS sent directly to your phone.
You can also track your visa application status online.  Use the Reference Number present on the invoice/receipt issued by the Visa Application Centre along with your last name to access this service.
Step 6: Collect your passport 
After a visa application decision has been made, you can pick up your passport from the Visa Application Centre or have your passport returned to you by courier for an additional fee.
Collecting your passport in person: bring the receipt issued by the Visa Application Centre and a form of Government identification. If permitted, you may be able to send a representative to collect your passport; they will need to present a letter of authorization signed by you and bring the receipt issued to you by the Visa Application Centre and their Government identification.
Please check with the Visa Application Centre at opening times for the options available to collect your documents.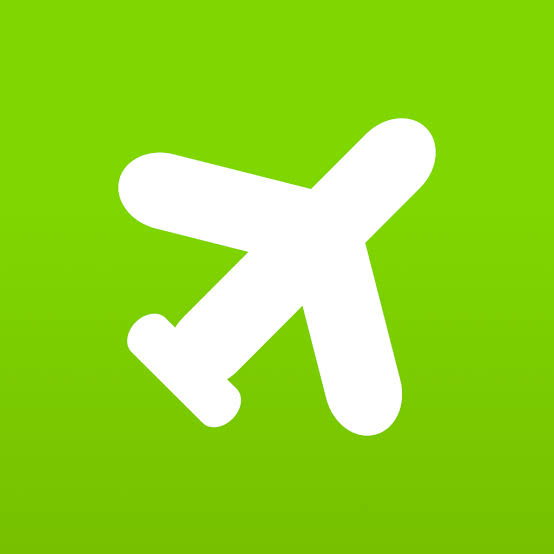 Book cheap flights to Greece from Dubai
Greece visa application centre in Dubai
All visa applications for visiting Greece are processed by VFS Dubai Visa Application Centre.
Address:
Joint Visa Application Centre, Wafi Mall, Level 2, Falcon Phase 2, Umm Hurair 2, Dubai, UAE
Opening hours:
| | | |
| --- | --- | --- |
| Business Hours | Monday to Friday | 09:00 – 17:00 |
| Submission Hours | Monday to Friday | 09:00 – 15:00 |
| Passport collection | Monday to Friday | 09:00 to 17:00 |
Greece visa Dubai price
To apply for a Schengen visa, there is a non-refundable mandatory visa fee every applicant must pay. The following is the current price cap for Schengen visa for UAE residents:
adults: 340 AED

child between 6-12 years of age: 170 AED

child younger than 6 years of age: FREE

holders of diplomatic and service passports: FREE

a family member of an EU/EEA national: FREE
The VFS Dubai Visa Application Centre has an additional fee requirement
service fee: 88 AED
mode of payment: Cash and Card
[Total:

108

Average:

4.8

]