This article has been reviewed by Wego's editorial team to ensure that the content is up to date & accurate.
Updated August 2023
Cracking the code of airline baggage rules is a key part of planning your journey. As you gear up for your Gulf Air journey, nailing down their baggage rules becomes absolutely crucial. Whether you're a well-traveled adventurer or taking your first flight, understanding Gulf Air's baggage regulations gives you the advantage of packing smartly and avoiding any unexpected issues as you embark on your journey.
Keep reading as Wego decodes the dimensions, weights, fees, and exceptions – all of which constitute the Gulf Air baggage experience.
Gulf Air baggage allowance
When it comes to your baggage with Gulf Air, what you can bring along depends on various factors, including your ticket fare family, Falconflyer membership status, and your final destination.
To determine your exact baggage entitlement, you can make use of Gulf Air's convenient  baggage calculator. This tool simplifies the process by calculating your total travel weight and converting it into the number of baggage pieces permitted based on your travel fare.
Here are the general guidelines for baggage dimensions:
baggage: 76cm x 51cm x 31cm
television: Maximum size of 50 inches
cardboard: 76cm x 51cm x 31cm
Certain types of baggage aren't permitted due to irregular shapes or lack of flat surfaces. This includes items wrapped in fabric or blankets, ball-shaped items, and woven/plastic baggage. Bags with overly long or loose straps are also not allowed.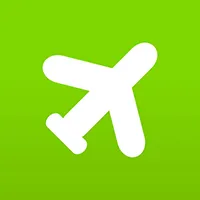 Book Gulf Air flights with Wego
Checked baggage
Any checked baggage exceeding 23kgs must have a Heavy Tag, clearly displaying its exact weight. Adhering to the maximum weight limit of 32kg for each piece of baggage is crucial.
If any baggage surpasses this weight limit, it needs to be repacked and reduced in weight before acceptance, unless it's a mobility aid, which is exempt from this rule. Additionally, ensure that your cabin baggage undergoes a weight inspection and is labeled appropriately.
Importantly, in accordance with both IATA regulations and the legal requirements of different countries, if your checked baggage exceeds the 32kg limit, our dedicated Customer Service team will assist you in reorganizing your bag to align with the established weight guidelines.
For travelers with smart bags, please note that these can be checked in as baggage if the battery is removed and carried separately in the cabin. However, if the battery isn't removable, the smart bag cannot be transported as checked baggage.
Carry on baggage
The dimensions and weight allowance for hand baggage vary based on your travel class. Alongside the standard cabin baggage allowance, passengers can also carry the following personal items without extra charges:
a handbag, pocketbook, or purse that complements typical travel attire and isn't used as a container for other items like laptops or personal computers
overcoat, wrap, or blanket
umbrella or walking stick
compact camera or binoculars
a reasonable amount of reading material
Infant food for in-flight consumption
collapsible wheelchair (to be stowed in the hold at the departure gate)
crutches, braces, or prosthetic devices, if needed by the passenger
Excess baggage
Keep in mind that baggage over 158cm but under 215cm is considered 'over size' and requires an additional fee. Generally, boxes, suitcases, briefcases, regular bags, and pre-packed electrical items (except TVs) can be brought along as long as they adhere to size limits. You can even wrap boxes, suitcases, and cardboard boxes with plastic wrap at the airport's wrapping facilities.
As for TVs, pre-packed units up to 50 inches can be checked in, while larger TVs should be sent through cargo.
Gulf Air's special baggage allowances
Beyond the standard baggage provisions, Gulf Air offers tailored considerations for specific types of luggage and unique situations. It's important to note that additional fees for excess baggage may apply if the item exceeds the regular size limits, unless otherwise specified.
At Gulf Air, their commitment extends to accommodating sporting equipment and musical instruments. However, it's worth acknowledging that on rare occasions, operational restrictions could hinder their transport.
Children and infants
Children aged 2 years and older are entitled to the same baggage allowance as adults, including a collapsible stroller/pushchair and a child's car seat.
For infants under 2 years old, the baggage allowance consists of one checked baggage piece weighing up to 15kg, along with a collapsible stroller/pushchair and an infant car seat. Additionally, infants are permitted one cabin baggage item with maximum dimensions of 44 x 35 x 20 cm (or 17 x 13 x 7 inches) and a combined weight of 3kg.
Students
University students have the potential to benefit from complimentary checked baggage, enhancing their existing ticketed baggage allowance.
To avail of this advantage, students must present a valid student ID card, student visa, or university acceptance letter during check-in. This extra baggage privilege applies to students journeying between their home country and their university destination in both directions.
Falcon Gold class students are granted an additional free checked-in baggage item weighing up to 23kg.
Economy class students traveling to or from Bahrain, or with stays in Bahrain lasting over 24 hours, qualify for an extra free checked-in baggage item, limited to 23kg.
Furthermore, economy class students traveling to or from destinations within our network (excluding Bahrain) can augment their ticketed check-in baggage allowance with an extra weight allowance of 9 kgs per piece.
Depending on the baggage allowance specified in the ticket:
if the ticket allows for 1 piece, the combined weight should not surpass 32kg
if the ticket permits 2 pieces, each piece's weight should not exceed 32kg
The complimentary student baggage is restricted to 2 pieces, depending on the ticket's baggage allowance.
The complimentary student baggage benefit is restricted to 2 pieces, depending on the ticket's baggage allowance.
Please take note of the following eligibility criteria:
this offer is exclusively available to full-time students with valid IDs from recognized higher education institutions
students must be enrolled in a higher education establishment and present their student ID, university acceptance letter, or Student Visa when requested at any airport check-in counter
sailure to provide valid student identification will result in the forfeiture of the additional student baggage benefit, and excess baggage charges at applicable rates will be levied on the departure day
Zamzam water
For travelers with Zamzam water, please adhere to the following guidelines based on your departure airport.
Departing from King Fahad International Airport (DMM) and Prince Nayef Bin Abdulaziz International Airport (ELQ):
You can include up to 5 kgs of Zamzam water in your checked baggage, free of charge, in addition to your existing allowance. Ensure that all water is securely wrapped or appropriately packaged.
Departing from King Abdulaziz International Airport (JED) and Prince Mohammed Bin Abdulaziz International Airport (MED):
You are permitted to check in up to 5 liters of Zamzam water, carried at no extra cost and supplementary to your regular baggage allowance. However, please note that this water must be purchased exclusively from Zam Zam Water Company at the specified airports and must be securely wrapped and packaged.
Non-Zam Zam Water Company-purchased water will not be accepted. It's important to understand that transporting Zamzam Water is exclusively allowed as checked baggage and is not permissible in cabin baggage.
Departing from King Khalid International Airport (RUH):
Kindly be aware that Zamzam water is not allowed as either carry-on or checked-in luggage for passengers departing from King Khalid International Airport (RUH).
Bicycles
Should you wish to bring a non-motorized bicycle, it must be enclosed within a dedicated protective bag, case, or cardboard box. To prepare the bicycle for travel, please detach its pedals, secure the handlebars aligned with the frame, and deflate the tires to minimize potential damage.
Upon packaging, the bicycle and its container, weighing no more than 15 kg, will be carried without additional charges and will contribute to your standard baggage allowance. It's crucial to note that Gulf Air does not provide bicycle boxes; passengers are responsible for sourcing appropriate bicycle packaging.
Golf clubs
You are permitted to carry one golf bag containing a full set of clubs, golf balls, a pair of golf shoes, and an umbrella. All these items should be securely packed within a designated golf travel bag.
The combined weight of this golf bag and its contents should not exceed 15 kg. This bag will be transported without extra charges and will be considered part of your usual baggage allowance.
SCUBA diving equipment
Included in SCUBA diving equipment may be one empty cylinder tank and harness, one regulator, one tank pressure gauge, one mask, one snorkel, a pair of fins, one Buoyancy Control Device (BCD), and one diving lamp (disconnected or with the battery removed).
Remember that the cylinder tank should be empty, regulators should be removed, and valves positioned as open. If it doesn't go beyond 15 kg, the total equipment weight will be included at no additional cost alongside your existing baggage allowance.
Water sports equipment
Acceptance of surfboards, windsurf boards, sails, kayaks, and hand gliders by Gulf Air is subject to specific criteria. Each individual piece must adhere to a weight limit of 32 kg and fit within the specified dimensions for exceptional baggage: 190 cm (75″) x 75 cm (20.5″) x 65 cm (25.5″).
Any item exceeding these outlined dimensions will not be deemed suitable for checked baggage and will be transported as cargo.
Paragliding and parachuting
Regarding paragliding and parachuting, passengers can bring one securely packed canopy/wing, harness, and helmet within a rucksack for paragliding. For parachuting, one securely packed parachute is allowed. Crucially, these items are exclusively allowed as checked baggage and cannot be brought aboard as part of cabin baggage.
Sports and activities equipment
Travelers with kitesurfing gear can carry a board and sail enclosed within a bag, specially designed bowling ball bags are allowed for up to 4 bowling balls, and purpose-made kit bags are accepted for hockey/lacrosse equipment.
Tennis enthusiasts can check in a single racket kit bag, while archery equipment bags housing bows, quivers, and arrows are approved.
For fishing aficionados, a purpose-made bag is permitted for gear, including rods, reels, boots, tackle, and landing nets. Your passion is part of your journey, seamlessly accommodated as checked-in baggage.
Musical instrument
When bringing musical instruments, ensure they are securely packed in a purpose-designed travel bag for optimal protection. Rest assured, the travel bag itself is allowed as checked-in baggage.
Television
You can bring a television with a maximum size of 50 inches. However, if your TV is larger than this, it must be transported as cargo. It's important to note that televisions are considered additional baggage beyond your allotted checked baggage, and fees will be incurred accordingly.
Ski equipment
Snowboard enthusiasts can pack one snowboard and boots in a purpose-designed board bag. For snow skis, you're allowed one pair of skis and poles within a purpose-designed ski bag and one pair of ski boots in a separate boot bag.
A specially designated bag for your equipment is acceptable as checked-in baggage. Note that there could be additional charges for excess baggage if the item is oversized.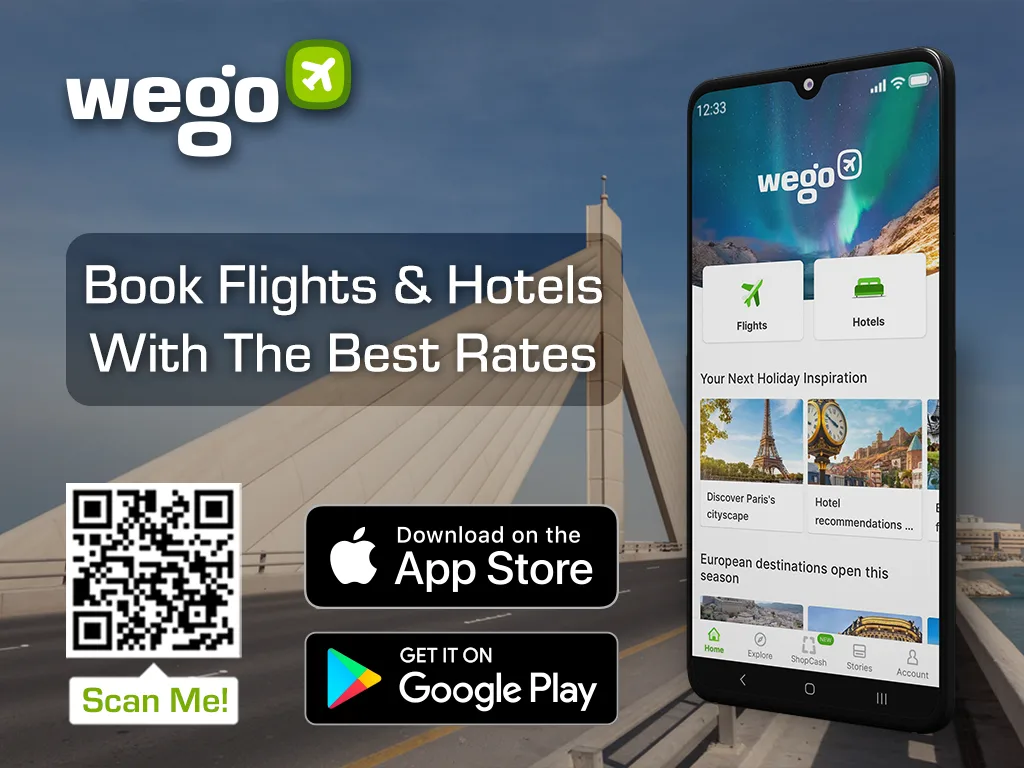 [Total:

188

Average:

4.7

]