This article has been reviewed by Wego's editorial team to ensure that the content is up to date & accurate.
Updated August 2023
Starting a trip with flydubai involves understanding their rules about baggage. When you fly, knowing how much baggage you can bring is important. Paying attention to these details can really help improve your trip, making your journey much easier.
In this article, Wego will thoroughly explore flydubai's baggage regulations, ensuring you're ready to travel smoothly from beginning to end.
Flydubai baggage allowance 2023
Flydubai is a popular affordable airline based in the UAE. It offers regular flights for both local and international routes. It's well-known for connecting to over 90 destinations in 46 countries, including places like India, Pakistan, Saudi Arabia, Thailand, and Turkey.
As you get ready for your trip with flydubai, one thing that's important for many travelers is knowing about baggage rules. Luckily, flydubai has made their baggage policies pretty clear.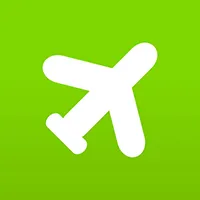 Book flydubai flights on Wego
Hand baggage
You're allowed to bring hand baggage on all flydubai flights as long as it follows these rules:
aach piece of hand baggage can't weigh more than 7 kg
the combined dimensions (height + width + depth) of each piece can't go over 55 cm x 38 cm x 20 cm
In Economy Class, you can bring one piece of hand baggage, and in Business Class, you can bring two pieces.
Remember to stow your hand baggage in the overhead compartment or under the seat in front of you. Don't pack any prohibited items like sharp things, flammable liquids, or explosives. If you're traveling with an infant, you can bring an extra 5 kg of hand baggage for their stuff.
Checked baggage
Economy Class
| Maximum number of items | Maximum weight | Maximum dimensions* |
| --- | --- | --- |
| up to 3 (pre-paid) | 20, 30 or 40 kg | H + W + D = max 165 cm |
Business Class
| Maximum number of items | Maximum weight | Maximum dimensions* |
| --- | --- | --- |
| up to 3 | 40 kg | H + W + D = max 165 cm |
You can check in up to three bags, but their combined weight must match the specified baggage limit in your booking confirmation. Each bag should weigh under 32 kg and not exceed the maximum size of 165 cm (total of height, width, and depth).
Here are the guidelines for checked baggage:
Checked baggage guidelines
your checked bag must have at least one flat side and no loose straps
it should be sturdy, well-packed, and able to handle regular travel without getting damaged
don't attach checked bags together
if you have oddly shaped checked baggage without a flat side, place it in a box. The total size of the box should not exceed 165 cm
every piece of checked baggage needs a tag or secure sticker with your name, address, and phone number both inside and outside
don't pack valuable items like money, jewelry, or important documents (such as passports) in your checked baggage
Special baggage
Special baggage includes items beyond your regular luggage, like smart bags, battery-powered wheelchairs, medical devices, musical instruments, animals, and more. flydubai has specific rules for carrying such items. Here are the key points:
smart bags: These bags have built-in lithium batteries for charging devices, GPS, Bluetooth, etc. You can carry them as checked or hand baggage if they meet requirements, like having a removable battery with a certain power limit
battery-powered wheelchairs and mobility aids: Allowed if used by a passenger with restricted mobility. Notify Flydubai 48 hours before travel, providing details and packaging batteries properly to prevent activation
Portable Oxygen Concentrators (POC): Can be hand baggage with a doctor's certificate for oxygen therapy. Must meet safety standards and have sufficient battery power
musical instruments: Allowed as hand baggage if they fit within limits, hard case, and under 7 kg. Larger instruments or those exceeding weight can be checked or have additional allowance purchased. Pack securely and label as fragile
animals: Only service animals for disabled passengers or falcons for hunting/sport are allowed. Needed documents, permits, health standards, and an animal handling fee apply
Excess baggage
When you're traveling with flydubai, you can choose to buy extra baggage allowance. To find out how much it costs per kilo for checked baggage, check the breakdown of charges based on your destination zone.
Flydubai divides its destinations into eight zones. The fee for each kilo of checked baggage varies depending on the specific zone you're traveling to and from.
These rates are in UAE Dirhams and apply for departures from Dubai. If you're departing from other airports, different rates will apply in the local currency or another currency. There might also be local airport fees and service charges. Remember that at certain airports, you might need to pay excess baggage fees only in cash. Additionally, due to changes in currency exchange rates, excess baggage costs can differ.
Zone 1
Zone 2
Zone 3
Zone 4
Zone 5
Zone 6
Zone 7
Zone 8
Zone 1

United Arab Emirates

–
AED 40
AED 40
AED 60
AED 40
AED 40
AED 60
AED 60
Zone 2

GCC

AED 40
AED 60
AED 60
AED 60
AED 60
AED 60
AED 80
AED 80
Zone 3

Saudi Arabia

AED 40
AED 60
AED 60
AED 60
AED 60
AED 60
AED 80
AED 80
Zone 4

Middle East

AED 60
AED 60
AED 60
AED 60
AED 60
AED 60
AED 60
AED 60
Zone 5

Africa

AED 40
AED 60
AED 60
AED 60
AED 60
AED 60
AED 60
AED 60
Zone 6

Subcontinent

AED 40
AED 60
AED 60
AED 60
AED 60
AED 60
AED 80
AED 80
Zone 7

Southeast Asia

AED 60
AED 80
AED 80
AED 60
AED 60
AED 80
AED 80
AED 80
Zone 8

Europe/CIS

AED 60
AED 80
AED 80
AED 60
AED 60
AED 80
AED 80
AED 80
Flydubai forbidden items
For everyone's safety and the security of all passengers, there are specific items that you're not allowed to bring on flydubai flights.
Things you shouldn't bring on a flydubai flight
dangerous items which could injure people or cause damage to the plane
lithium batteries
batteries (or devices with batteries) that are damaged, defective or recalled
items that are illegal in the country you're traveling to or from
animals
hoverboards (see below for further information)
Please be aware that, due to safety concerns, Flydubai doesn't permit items powered by lithium batteries like hoverboards, mini segways, balance wheels, or solo wheels on any of their flights. This applies to both hand baggage and checked baggage. If you have one of these items with or without batteries in your bags, you won't be allowed to bring it on your flight.
Things you shouldn't pack in your hand baggage
real, replica or toy weapons
sharp objects like knives, razor blades and scissors
hypodermic needles (unless you have a medical certificate explaining why you need them)
sporting bats and clubs
Things you shouldn't pack in your checked baggage
fragile or perishable items
valuable items like money and jewelry
computers and other electronic devices which might contain personal data
any medication that you might need during your flight or trip
important documents like passports and visas
[Total:

105

Average:

4.8

]