This article is reviewed regularly (on a monthly basis) by Wego's editorial team to ensure that the content is up to date & accurate.
Updated 6 July 2022
Hajj is the most anticipated event for Muslims worldwide. Following a two year hiatus, Saudi Arabia is now preparing to welcome pilgrims from all over the world to perform the Hajj including those from Pakistan.
Below, we have gathered the Hajj guideline for all Pakistani nationals wishing to perform the pilgrimage this year. Read further to find out.

Hajj 2022

from Pakistan news – latest updates

Saudi Arabia's Ministry of Hajj and Umrah has recently announced the Hajj quota allocation for Pakistani pilgrims. A total of 81,132 pilgrims from Pakistan will be able to perform this year's Hajj in July. The announcement by the Saudi Hajj authorities renders Pakistan the second-highest country in terms of the number of pilgrims just behind Indonesia, the most populous Muslim country.

For the Hajj packages, Federal Minister for Religious Affairs and Interfaith Harmony announced that all pilgrims will receive a subsidy of PKR 150,000 per pilgrim. It is been reported that they will receive their subsidy once they have landed on Pakistan in the end of their Hajj pilgrimage.
Hajj Pakistan 2022 quota
For the Hajj season 2022, Saudi Arabia has allocated 81,132 slots for Pakistani pilgrims.
Hajj 2022

from Pakistan dates

This year, Hajj for Pakistani pilgrims will be commenced on Thursday 7 July – Tuesday 12 July 2022, corresponding to the 10th of Dhulhijjah 1443 AH.
The Road to Makkah project
The Road to Makkah project is an initiative aimed at facilitating direct travel to the holy city of Makkah for pilgrims from Pakistan and four other countries. For pilgrims from Pakistan, the initiative includes direct travel from airports in Lahore, Islamabad, and Karachi. Among others, the road to Makkah initiative allows for the following:
the issuance of e-visas and their clearance with the immigration department
passport and vital characteristic scan at the airport, which will allow for easier arrival procedures
the coding and sorting of pilgrims' luggage by sending them to designated accommodations
direct transfers for Pakistani pilgrims via buses to their accommodations in Makkah and Madina
Recently on June 6th, the first two flights under the Road to Mecca project took off from Islamabad International Airport on Monday to Medina. It is been said that 42 more flights will be operated from Islamabad.
Hajj 2022 from Pakistan requirements and rules
As of now, there are a few requirements and rules that have been announced regarding Hajj 2022 in Pakistan:  
Age limit & testing requirements
Hajj will be available this year for those under 65 years of age, provided that they obtain the basic doses of vaccines approved in the Kingdom and they must present a negative PCR test taken no more than 72 hours prior to their arrival to the Kingdom.
Vaccination requirements
Pilgrims seeking to perform the Hajj must be fully vaccinated against COVID-19 with the complete doses of the following vaccines to be able to enter the Kingdom:
Pfizer/BioNTech. 2 doses
Oxford/AstraZeneca: 2 doses
Janssen. 2 doses
Moderna. 2 doses
Sinopharm. 2 doses
Sinovac. 2 doses
Covaxin. 2 doses
Sputnik V. 2 doses
​Nuvaxovid. 2 doses
​Covovax​​. 2 doses
Source: Approved Vaccines (moh.gov.sa)
Quarantine requirements
No quarantine will be necessary for foreign pilgrims fully vaccinated with vaccines approved in Saudi Arabia. However, travellers arriving on visit visas (including pilgrims) must have medical insurance to cover any COVID-19 related treatment costs during their stay.
Permit
Worshippers are no longer required to obtain an appointment to pray at the Grand Mosque in Makkah as well as the Prophet's Mosque in Madinah. However, they will still need to obtain a Hajj permit through the online app Absher.
Health protocols
Saudi Arabia has lifted many COVID-19 restrictions in the country. Currently, wearing a mask in closed public spaces is not mandatory; however, it is still required for entry to the Grand Mosque in Makkah, Prophet's Mosque in Madinah, and places for which safety protocols have been issued by Weqaya. Face masks may also be required by some public events, public transportation and health facilities that wish to uphold their safety measures.
Proof of vaccination via the Tawakkalna app is no longer required to enter most establishments. Social distancing in mosques and other areas no longer applies.
How to apply for Hajj 2022 from Pakistan
Note: Hajj 2022 application from Pakistan has been closed as of 13 May 2022. 
Government hajj scheme application date
The application date for Hajj in Pakistan usually starts from February to May each year. Make sure to stay updated with the application date by checking with the prescribed bank below:
National Bank Limited (NBP)
Allied Bank Limited (ABL)
Muslim Commercial Bank (MCB)
United Bank Limited (UBL)
Habib Bank Limited (HBL)
Bank Alfalah
Bank of Punjab (BOP)
Meezan Bank
Filling out the Hajj application form
Before you obtain your Hajj package, you can get your Hajj application form from the prescribed bank above.
Fill out the form according to the instructions given.
Attach your computerized readable passport and a copy of your computerized CNIC with the form.
Submit the form to the same bank where you get the form.
Hajj 2022 Lucky Draw
Once you have done with the application form submission, the officials will check all of your details and documents before approving your form.
After the approval process, your application form will be put into the lucky draw. If you are lucky, you can perform Hajj this year under the government's scheme. If you are not, you can apply for Hajj next year on the government's quota. Although, you will also have another option to apply through private travel agencies in Pakistan.
Pilgrims whose names are listed in the lucky draw for Hajj have to deposit their medical certificates and passports through banks. They can also contact their hired tour and travel agents for further information.
Hajj Lucky Draw 2022 announcement
To find out if your name is among the lucky ones in the ballot result, you can find out on Pakistan's Ministry of Religious Affairs and Interfaith Harmony's website here. All you need to do is to fill out your CNIC number or your Hajj application number and click 'Ok'.
Hajj 2022 packages for Pakistan pilgrims
Booking Hajj packages with private travel agents
If you are not on the list of the lucky draw, you can book your hajj packages through authorized private travel agents in Pakistan. You can see the list of the approved travel agents of Pakistan on the Ministry of Hajj's official website as well as here.
There are a few types of packages that you can choose for your hajj, from the economy package to the 5-star package. The package usually includes airfares, breakfast, transport, and the ziarat.
You can also check our article about Hajj 2022 packages and how to obtain your Hajj permit below:
Here's a list of travel agents approved by the KSA Government in the major cities of Pakistan:
Islamabad
G.F.Q International
Phone Number: 0092512344334
E-mail: [email protected]
Travel Lines and Tour (PVT) LTD.
Phone Number: 0092512270929
E-mail: [email protected]
Al Nasr Travel (PVT) LTD.
Phone Number: 00924236367651
E-mail: [email protected]
Al-Harmain Travel & Tourism Agency
Phone Number: 0092512875363
E-mail: [email protected]
Abeer Travel & Tours
Phone Number: 0092554211979
E-mail: [email protected]
Karwan E-Shakireen Tours (PVT) LTD.
Phone Number: 0092622888774
E-mail: [email protected]
Karachi
Usman Air Travels (Private) LTD
Phone Number: 00922135650500
E-mail: [email protected]
Shahban International Travel
Phone Number: 00922135161010
E-mail: [email protected]
Al-Naeem Travels & Tours
Phone Number: 0092215680818
E-mail: [email protected]
Al-Asad Travel Agency
Phone Number: 00922135314440
E-mail: [email protected]
Hujjaj Travel & Tours PVT LTD.
Phone Number: 00923219295017
E-mail: [email protected]
Al-Huda Travel & Tours
Phone Number: 00922132211175
E-mail: [email protected]
Lahore
Amin Travels PVT LTD Lahore
Phone Number: 35786850
E-mail: [email protected]
Nafees Travels PVT LTD
Phone Number: 009236302435
E-mail: [email protected]
Al-Saboor Travels PVT LTD
Phone Number: 00924235774607
E-mail: [email protected]
Sufa International Travel & Tours PVT LTD.
Phone Number: 00924235761770
E-mail:[email protected]
Rahimia International Travel Tours
Phone Number: 00923216915548
E-mail: [email protected]
Al-Huda Aviation
Phone Number: 00924236292630
E-mail: [email protected]
Pakistan Hajj cost 2022
There has been a slight increase in the Hajj price for this year, due to the implementation of additional charges by the government. The announced price by the Pakistani government differs based on the region where you live. The price for the government's Hajj scheme is around PKR 860,000 for the Northern regions and PKR 850,00 for the southern region.
Meanwhile, if you wish to book your Hajj packages with private travel agents, the price can be higher than the government scheme. The economy package starts from PKR 700,000 and you can get the 5-star package from PKR 900,000.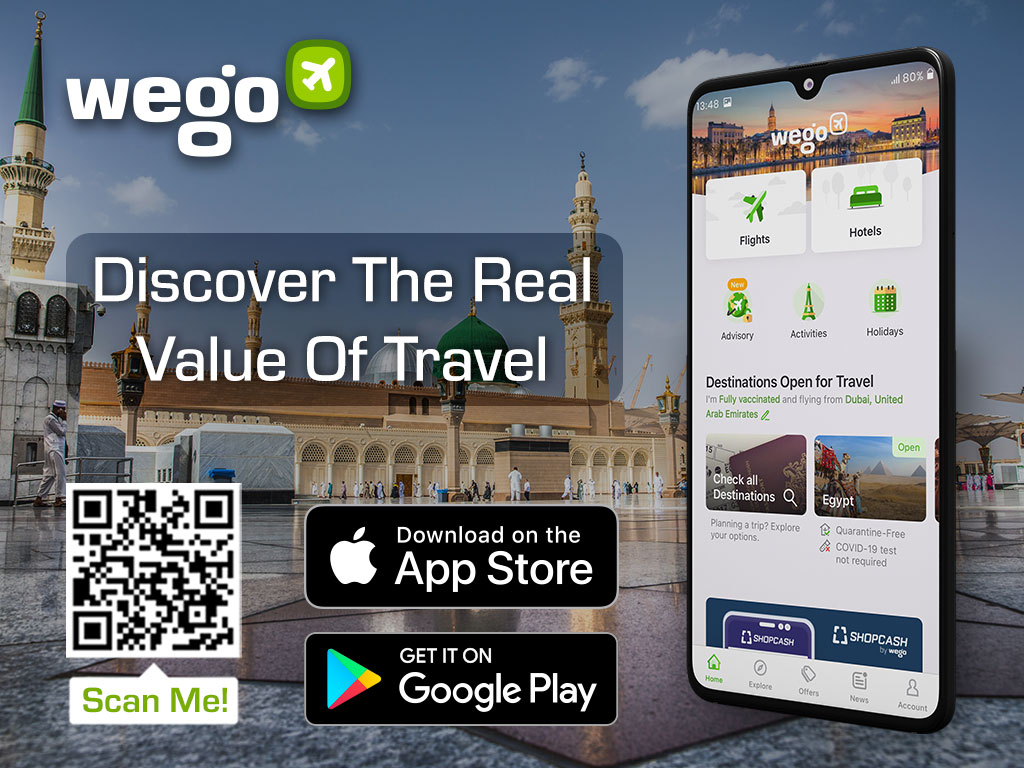 [Total: 116 Average: 4.5]