This article is reviewed regularly by Wego's editorial team to ensure that the content is up to date & accurate.
Updated November 2023
Hajj is the most anticipated event for Muslims worldwide. Following a successful reopening for international pilgrims in the previous season, Saudi Arabia is now preparing to welcome pilgrims from all over the world to perform the Hajj 2024, including those from Pakistan.

Below, Wego has compiled all the necessary Hajj guidelines for Pakistani nationals planning to embark on the next pilgrimage. Continue reading for more details!
Hajj 2024

from Pakistan news – latest updates

The Ministry of Religious Affairs has announced the opening of applications for 2024 Hajj. Applications will start from November 27 and continue until December 12 for those applying under the government scheme.

To enhance the Hajj pilgrimage experience for travelers in 2024, the federal government has introduced a comprehensive update to the Hajj package. This update includes a shorter 20 to 25-day program to make the pilgrimage more accessible, accommodations for over 90,000 pilgrims to reduce overcrowding, streamlined payment options for overseas Pakistanis, customizable residence options in Madina Munawara, and special bags for pilgrims with QR codes for identification.

Additionally, a dedicated mobile app for online registration will simplify administrative processes. These changes aim to make the Hajj journey more convenient and efficient, pending approval from the federal cabinet.

Aside from that, Federal Minister for Religious Affairs Talha Mehmood has announced that for the upcoming Hajj in 2024, all intending pilgrims will be required to pay their expenses in US dollars instead of Pakistani rupees. He further revealed that the Hajj quota for 2024 has been increased to 179,210, compared to 160,000 Pakistanis who performed Hajj this year.

People who have gone Hajj from 2017-2023 can not apply for Hajj 2024 in Regular Scheme unless they are travelling with a mahram that has not performed Hajj before. This restriction does not apply for the Sponsorship Scheme.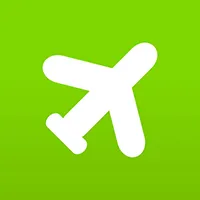 Book cheap flights to Saudi Arabia
Hajj 2024

from Pakistan dates

The Hajj 2024/1445H dates are confirmed to be started from Friday, 14 June, until Wednesday, 19 June. The Hajj registration for Pakistani pilgrims has started from 27 November 2023 until 12 December 2023.
Hajj 2024 from Pakistan requirements
Age limit & testing requirements
Hajj will be available this year for all people above the age of 12 provided that they obtain the basic doses of vaccines approved in the Kingdom and they must present a negative PCR test taken no more than 72 hours prior to their arrival to the Kingdom. It is also important to note that pilgrims over 80 years of age must be accompanied by an attendant.
Vaccination and quarantine requirements
Pilgrims visiting the Kingdom for Hajj need to be vaccinated against COVID-19, which includes complete doses of the COVID-19 vaccine and a booster jab. The following vaccines are the vaccines approved by the Ministry of Hajj and Umrah Saudi Arabia:
Pfizer/BioNTech. 2 doses
Oxford/AstraZeneca: 2 doses
Janssen. 2 doses
Moderna. 2 doses
Sinopharm. 2 doses
Sinovac. 2 doses
Covaxin. 2 doses
Sputnik V. 2 doses
​Nuvaxovid. 2 doses
​Covovax​​. 2 doses
Apart from the COVID-19 vaccines, pilgrims will also have to be vaccinated against yellow fever, meningitis, polio, and seasonal influenza. Vaccination should be completed at least 10 days prior to the Hajj season. For more information on these vaccines, check out our dedicated article below.
Furthermore, fully vaccinated foreign pilgrims approved by Saudi Arabia will not require quarantine. However, visitors on visit visas, including pilgrims, must possess medical insurance to cover potential COVID-19 treatment expenses during their stay.
Permit
Worshippers are no longer required to obtain an appointment to pray at the Grand Mosque in Makkah as well as the Prophet's Mosque in Madinah. However, they will still need to obtain a Hajj permit through the online app Absher.
Health protocols
COVID-19 restrictions in Saudi Arabia have been lifted. Wearing masks is not mandatory in closed public spaces, except for the Grand Mosque in Makkah, Prophet's Mosque in Madinah, and places with specific safety protocols as issued by Weqaya. Some public events, transportation, and health facilities may still require masks. Proof of vaccination through the Tawakkalna app is no longer necessary for entry into most establishments, and social distancing measures are no longer enforced in mosques and other areas. However, a medical fitness certificate must be submitted before the departure.
Applicants eligibility
Hajj 2024 applications in Pakistan are limited to individuals who have not performed the pilgrimage in the past five years, except for first-time female pilgrims who are exempted if accompanied by a Mahram. Applicants must have valid National Identity Cards and Pakistani Machine-Readable Passports until 16 December 2024. Those who have performed Hajj from 2017 to 2023 are not eligible to apply.
For Hajj 2024, women are allowed to perform the pilgrimage without a Mahram as long as they fulfill the following requirements:
They have permission from their parents/husband
They belong to a group of reliable women
They are not afraid of riots or danger during Hajj.
How to apply for Hajj 2024 from Pakistan
Hajj 2024 quota for Pakistan
Saudi Arabia has allotted Pakistan a quota of 179,210 pilgrims for Hajj 2024, inclusive of both government and private schemes. About 89,605 Pakistanis will perform Hajj under the government scheme in 2024. This figure is higher than that for 2023, which was around 81,000.
Government Hajj scheme application date
Pilgrims can submit their applications for this year's Hajj from 27 November to 12 December 2023. Make sure to stay updated with the application date by checking with the prescribed bank below:
Allied Bank Limited
Askari Bank Limited
Bank Al Habib Limited
Bank Al-Falah
Bank of Punjab
Faysal Bank Limited
Habib Bank Limited
Habib Metropolitan Bank
MCB Bank Limited
Meezan Bank
National Bank of Pakistan
Soneri Bank Limited
United Bank Limited
Zarai Taraqiati Bank Limited
Filling out the Hajj application form
you can get your Hajj application form from the prescribed bank above
fill out the form according to the instructions given
attach your computerized readable passport and a copy of your computerized CNIC with the form
submit the form to the same bank where you get the form
Hajj 2024 Lucky Draw
The Pakistan government scheme has announced around 89,605 registration slots for pilgrims for Hajj 2024. According to the Ministry of Religious Affairs, if more than the prescribed number of applications [89,605] are received, a draw will be held to determine the ones taking the pilgrimage.
Hajj 2024 packages for Pakistan pilgrims
Pakistan's government has released two packages for Hajj 2024. The first package is the regular scheme or basic package. Those who apply for this package will spend up to 42 days in Saudi and be provided with shared accommodation. The second package is the short Hajj package, in which pilgrims spend a shorter time in Saudi, around 20 to 25 days. However, this new package is more expensive than the regular package.
Furthermore, In Pakistan, Hajj pilgrims also typically rely on travel agencies that organize Hajj journeys to handle their pilgrimage arrangements.
There are various types of packages that pilgrims can choose for their hajj, from the economy package to the 5-star package. The package usually includes airfares, breakfast, transport, and the ziarat.
Here are a few of the registered Hajj operators officially recognized by the Ministry of Religious Affairs in Pakistan. To learn more about Hajj operators in Pakistan, please refer to our dedicated article below.
Islamabad
AL ATEEQ TRAVELS & TOURS PVT LTD
Phone Number: 092-51232t978
Cellphone Number: 0302-9260480
AL SHAIRE HAIJ & UMRAH SERVICES PVT LTD
Phone Number: 0512250616
Cellphone Number: 0300-5284342
7 SEAS HAJJ AND UMRAH SERVICES PVT LTD
Phone Number: 0514 862663
Cellphone Number: 0341-6000066
TALBIA SERVICES PVT LTD
Phone Number: 0512-826318
Cellphone Number: 0321-5173382
TRAVEL VALLEY PRIVATE LIMITED
Phone Number: 0512-120858
Cellphone Number: 0333-3155558
Karachi
Shahban International Travel
Phone Number: 0213-5161011
Cellphone Number: 0322-3133338
BAIT-UL-ATTEEQ PRIVATE LIMITED
Phone Number: 0213-4913389
Cellphone Number: 0332-3033717
SHAKIR TRAVELS AND TOURS PVT LTD
Phone Number: 0213-4892906
Cellphone Number: 0321-8285545
ORBIT HAJJ & UMRAH SERVICES (SMC) PVT LTD
Phone Number: 0219-9245185
Cellphone Number: 0321-2552222
AL-ARIFA PVT LTD
Phone Number: 092-2134558802
Cellphone Number: 0321-2626627
Lahore
IDARA AL HARMAIN PVT LTD
Phone Number: 0423-6624277
Cellphone Number: 0321-8453313
Sufa International Travel & Tours PVT LTD.
Phone Number: 0423 5761771
Cellphone Number: 0300-9414539
PARADIGM TOURS PRIVATE LIMITED
Phone Number: 0423-5833321
Cellphone Number: 0314-407 3213
GENEVA TRAVELS AND TOURS PVT LTD
Phone Number: 0423 6301552
Cellphone Number: 0333-4422708
AL RAZA INTERNATIONAL TOUR AND TRAVEL PVT LTD
Phone Number: 0423-5292908
Cellphone Number: 0300 4023625
Multan
UNITED HAJJ & UMRAH SERVICES CORPORATION (PVT) LIMITED
Phone Number: 0614-580336
Cellphone Number: 0334-1657412
LABBAIK HOLY TOURS PVT LTD
Phone Number:0614-501049
Cellphone Number: 0300-9634875
KARWAN-E-ABUZAR GHAFARI PVT LTD
Phone Number: 0616-210392
Cellphone Number: 0300-6323224
ZIMRI TRAVELS PVT LTD
Phone Number: 0614-501720
Cellphone Number: 0333-6119018
KARWAN-E-ALSAIM HAJJ SERVICES PVT LTD
Phone Number: 0614-572904
Cellphone Number: 0302-7777185
Peshawar
FALCON HAJJ SERVICES (PVT) LTD
Phone Number: 091-2571111
Cellphone Number: 0333 9076419
MILLI HARMAIN HAJJ AND UMRA SERVICES (PVT) LTD
Phone Number: 0972-672215
Cellphone Number: 0300-9062921
MANIAR TOURS & TRAVELS (PVT) LTD
Phone Number: 0300-9062921
Cellphone Number: 0313-8585335
MUSA KHAN HAJJ TRAVEL & TOURS (PVT) LTD
Phone Number: 9291-2217722
Cellphone Number: 0313-9160680
YASEEN HAJJ AND UMRAH SERVICES PVT LTD
Phone Number: 0091-5704647
Cellphone Number: 0307-5935847
Pakistan Hajj cost 2024
Government Hajj scheme
For this year's Hajj season, the announced price differed based on the region where the pilgrim seekers resided. There is a decrease of PKR 100,000 in the price compared to last year. Therefore, this year's price for the government's Hajj scheme is PKR 1,075,000 for the northern regions and PKR 1,065,000 for the southern region.
Furthermore, the government also introduced a short hajj scheme, which will be concluded in a maximum of 25 days. The cost for the short hajj scheme is PKR 1,150,000 for the northern region and PKR 1,140,000 for southern region.
For pilgrims traveling with infants, born after 23 July 2022, the Hajj dues payable would be PKR 355,000 for short Hajj scheme and PKR 362,500 for long Hajj scheme. These dues are inclusive of Hajj airfare, insurance, zamzam, insurance and compulsory Hajj charges.
Meanwhile, if you wish to book your Hajj packages with private travel agents, the price could be higher than the government scheme.
Sponsorship Hajj scheme
The Ministry of Religious Affairs and Interfaith Harmony in Pakistan has launched a Sponsorship Scheme for pilgrims depositing their dues in US dollars. For Hajj 2024, approximately 10,000 people can perform the pilgrimage under this sponsorship scheme. Northern Pakistan pilgrims were charged USD 3,800, while those from southern Pakistan paid USD 3,765. Moreover, for the short hajj scheme, the cost for the northern pilgrims is USD 4,050, and the cost for the southern pilgrims is USD 4,015. Payments in US dollars were made through foreign remittances.
The government has made the bank account for overseas Pakistani or those who choose the Sponsorship scheme. They can contact the bank for further details about the account, and they do not need a bank account to submit the application. Furthermore, they should submit a medical fitness certificate to the bank before their Hajj flight.
Pakistan Hajj cost calculator
In Islamabad, the Pakistani government has launched a tool that calculates the precise expenses for next year's Hajj pilgrimage. The introduction of various categories by the government led to confusion regarding the specific payment needed for the pilgrimage to the holy kingdom.
To address this confusion, the government has unveiled an online platform. This platform allows individuals to input details about their required Hajj package, enabling them to determine the exact cost for an individual's Hajj journey.
Pilgrims can now calculate the cost of their desired Hajj package with the Hajj cost calculator by The Ministry of Religious Affairs Pakistan.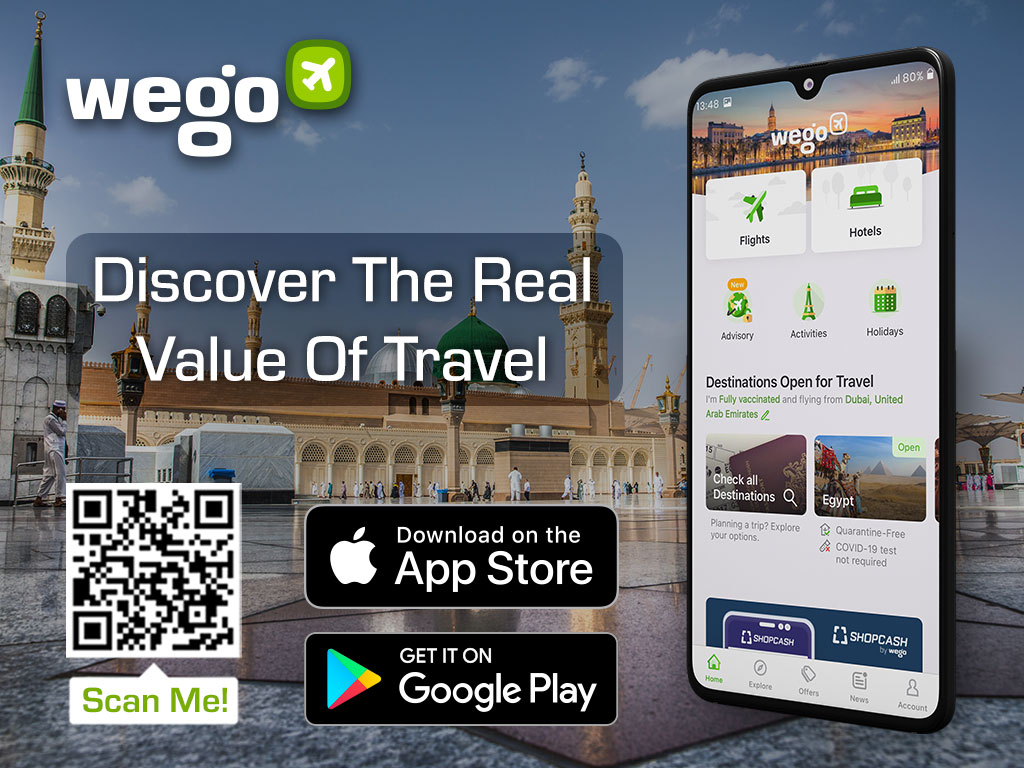 [Total: 234 Average: 4.7]