This article is reviewed regularly by Wego's editorial team to ensure that the content is up to date & accurate.
Updated July 2023
The Hajj is one of the most important religious events in the Islamic calendar. Millions of Muslims from around the world travel to Makkah each year to participate in the annual pilgrimage.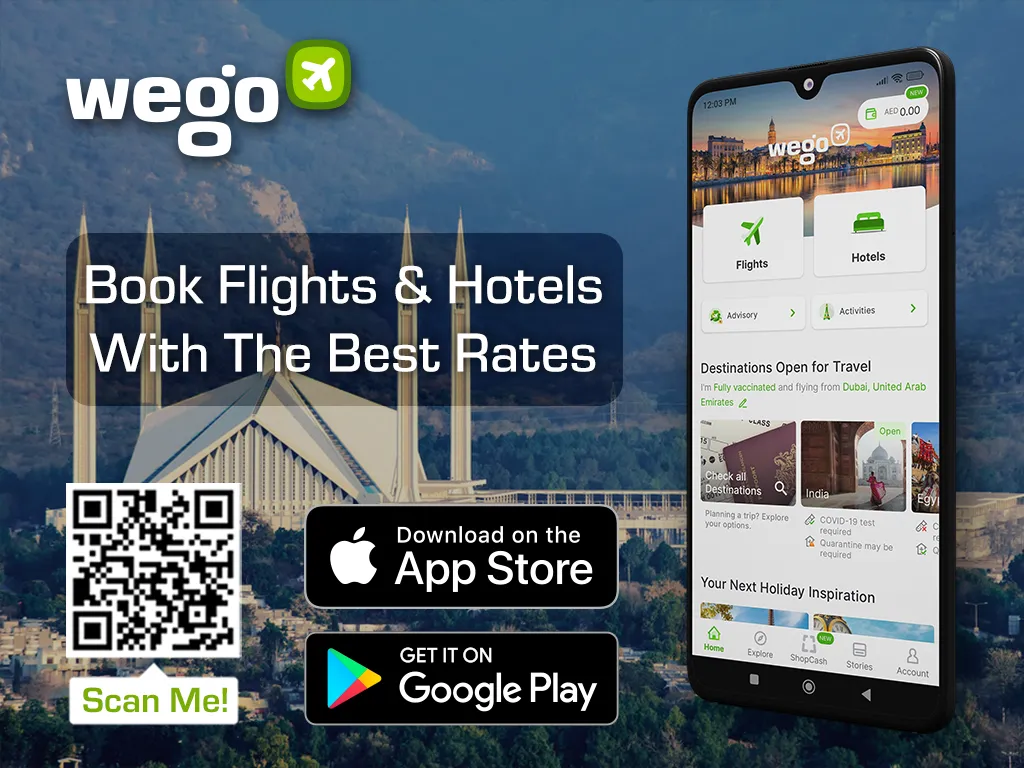 With the Hajj 2024 coming closer, authorities have now announced the Hajj 2024 registration date, requirements and procedure. Keep reading to find out more about Hajj 2024 registration from Pakistan.
Hajj 2024 registration from Pakistan news
The Minister for Religious Affairs and Interfaith Harmony has announced that all expenses for Hajj will be collected in US dollars instead of Pakistani currency for next year.
Hajj 2024 registration from Pakistan dates
As of now, the dates for Hajj 2024/1445H have yet to be confirmed. However, the Saudi Ministry for Hajj and Umrah revealed that the first batch of pilgrims will arrive at the Kingdom on 9 May next year.
Book cheap flights to Saudi Arabia
Hajj 2024 from Pakistan requirements
Here are the eligibility criteria for those who wish to perform Hajj in 2024:
applicants who have performed Hajj during the last five years are not eligible to apply for Hajj in 2024, except if they are a Mahram or going to perform Hajj Badal
applicants must possess a valid machine-readable passport
applicants must possess a Computerized National Identity Card (CNIC)
applicants with infectious diseases are not eligible to apply
the minimum age to perform Hajj in 2024 from Pakistan is twelve years.
For more information, visit our dedicated Hajj 2024 Guide for Pilgrims from Pakistan.
Hajj 2024 registration from Pakistan procedures
In Pakistan, there are two schemes for those who wish to perform Hajj: the Government Hajj Scheme for pilgrims who intend to perform Hajj under government arrangements and the Private Hajj Scheme for those who want to make their own arrangements through Hajj Group Organizers (HGO).
If you wish to follow the Private Hajj Scheme, it is best to contact a trusted travel agent. To find a list of approved travel agents in Pakistan, you can refer to our article on Pakistan Hajj Operators 2024.
Applications for Hajj 2024 under the Government Hajj Scheme will be accepted through selected banks. Applicants are required to deposit PKR 50,000 along with their application, which should be submitted to the banks designated by the Ministry.
The following banks are authorized to provide application forms to pilgrims:
Habib Bank Ltd
United Bank Ltd
National bank of Pakistan
Zarai Taraqiati Bank Ltd
Muslim commercial bank Ltd
First Women bank
Bank of Punjab
Allied bank
Faysal bank
Habib metropolitan bank
Bank AL-Falah
Sindh bank
JS bank Ltd
To apply for the Government Hajj Scheme in Pakistan for Hajj 2023, please follow the instructions below:
Fill out the application form and submit it on the due date.
Write your machine-readable previous passport number or new receipt given for a new passport on the application form.
Select the blue, green, or white category during the application form filling.
Submit your health certificate along with the application form.
Submit the application form to the designated banks.
Hajj 2024 registration from Pakistan lucky draw
The government of Pakistan has recently declared that there will not be any balloting for the Hajj pilgrimage this year. As per the Ministry of Religious Affairs, they have received a total of 72,869 applications, and all of them will be approved.
It is important to note that Saudi Arabia has allocated a total of almost 180,000 slots for Pakistani pilgrims for this Hajj season.
[Total:

121

Average:

4.8

]