This article is reviewed regularly (on a monthly basis) by Wego's editorial team to ensure that the content is up to date & accurate.
Updated 6 May 2021
India is currently fighting an uphill battle as an unprecedented surge of coronavirus transmission brought the country to its knees. From mid-April, the second wave of the pandemic swept through the land and culminated in a record-breaking surge of 330,000 new cases on Friday (23 April) and with a death toll of 2,263 cases. 
As swarms of new cases continue to wreak havoc, numerous countries across the world have little choice but to implement travel bans and restrictions to and from India in an effort to prevent the spread of COVID-19.
Here is everything you need to know about the India flight ban and which countries are currently enforcing it.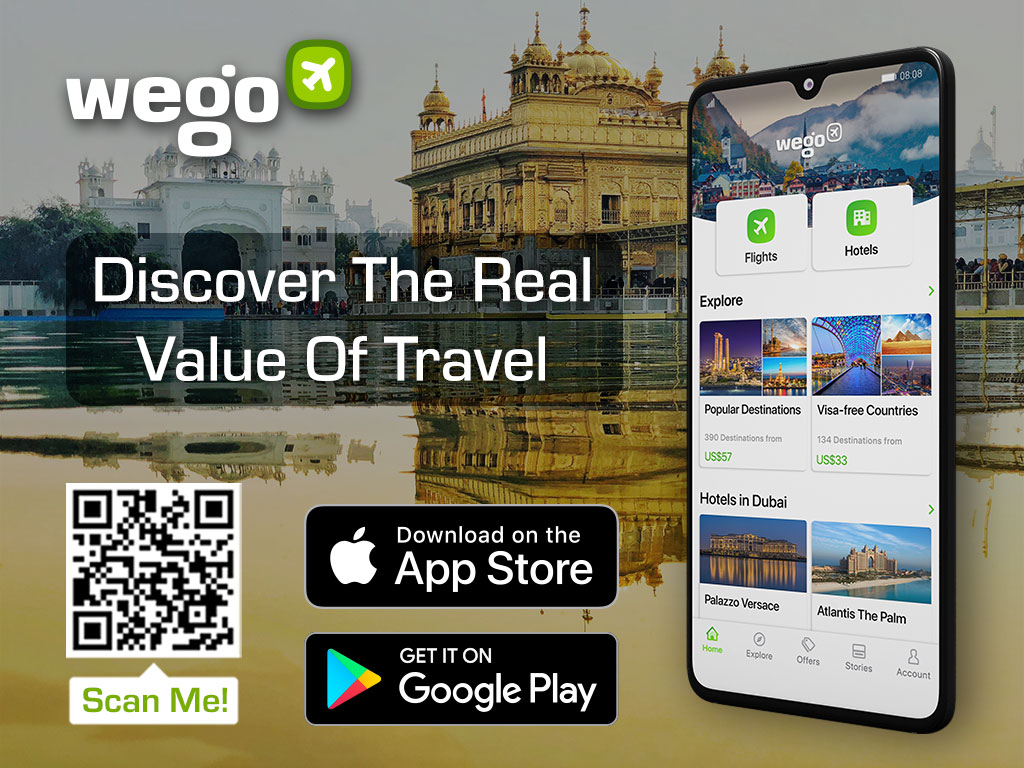 Countries implementing India travel ban
Australia
While the Australian government is still in the process of finalizing its list of high-risk countries, announcements have been made regarding limiting flights from India due to the alarming surge of COVID-19 cases. Departure exceptions for Australians travelling to India and other countries deemed high-risk will also be limited.   
Bangladesh
Air travel between India and its neighbour, Bangladesh, remains suspended from 14 April. The land borders too will remain closed from 26 April till 10 May.
Belgium
Belgium is now prohibiting entry to all passengers arriving from India. The ban also extends to arrivals from Brazil and South Africa by way of flights, trains, boats and buses, including transit stops. There are exemptions for transport workers and diplomats if they can prove their trip is essential. Belgian residents are also allowed to return home.
Cambodia
Travellers cannot enter Cambodia if they have been in India as far back as three weeks before travel. 
Canada
Canada on Thursday announced a 30-day ban on passenger flights from India and Pakistan. All commercial and passenger flights from said countries will be temporarily grounded. Cargo flights, however, will be allowed to continue.
Djibouti
The government of Djibouti has restricted the entry of all travellers coming from India.
France
France has barred flights from India in an effort to prevent the highly contagious coronavirus variant from infecting its citizens. Those eligible to enter the country from India will be required to serve a 10-day quarantine.
Germany
Although Air India and Lufthansa will not be suspending flights between the two countries, Germany will now allow only German nationals and holders of a German resident permit to enter from India. German short and long-term visa holders and students on a new German student visa who do not hold a residence permit will not be permitted. Eligible individuals will have to take two diagnostics tests- one before and one after the flight, and quarantine for 14 days in Germany.
Hong Kong
International flights from India have been suspended. The suspension has begun on 20 April and will last for a period of two weeks (2 May). The ban has been was implemented due to the discovery of some 50 infected passengers on a Mumbai – Hong Kong flight.
Indonesia
The Indonesian government has implemented a flight ban for passengers coming from India. Furthermore, those who have been in India for the last 14 days will not be issued visas to effectively prevent foreign travellers from visiting Indonesia. However, Indonesians arriving from India will be allowed entry but are subject to strict health and quarantine protocols.
Iran
As reported by Iran's state-run news agency, IRNA, Iran's aviation agency has opted to ban all flights to and from India due to the unprecedented surge of coronavirus transmission. 
Italy
Italy joins the growing list of countries implementing travel bans to and from India. All foreign travellers who have been in India for the last 14 days will not be granted entry. 
However, Italian citizens and those who have residency rights will be allowed to return to Italy with a negative test result at their departure and one at their arrival. Arrivals will then be required to serve quarantine.
Kenya
Kenya has banned all passenger flights from India for the next 14 days starting 29 April.
Kuwait
As of 24 April, international flights from India are suspended indefinitely. As per the Kuwaiti directorate general of civil aviation, Kuwaiti citizens, their first-degree relatives and their domestic workers will still be allowed to enter the country.
Malawi
Malawi has banned all but essential travellers from India from 28 April. Those eligible will have to show a negative PCR test result or certificate of a test taken within 72 hours before arrival, and undergo institutional quarantine at a designated hotel at their own expense on arrival into the country.
Maldives
Starting from 27 April, the Maldives will be temporarily suspending Indian tourists for stays at guesthouses and local hotels in residential Maldivian islands. The tourism minister of Maldives recently took to Twitter to announce the ban of Indian tourists from staying at tourist facilities in inhabited islands.
Nepal
India's neighbour in the north has also suspended all international flights from 5 May. Transit movement from India from 28 April has been halted since 28 April.
Netherlands
The Dutch government has announced a six-day long travel ban on India, lasting from 26 April to 1 May. The cabinet will then review the situation and may extend this ban.
New Zealand
Entry from India is temporarily banned from 11 to 28 April. The ban extends to all travellers including citizens of New Zealand. 
Nigeria
Those who been in India within 14 days before travel will not be able to enter Nigeria, 4 May onwards.
Oman
The Sultanate of Oman has suspended international flights from India indefinitely. 
Pakistan
Travel from India to Pakistan has been suspended by the Pakistani authorities for 2 weeks from 19 April. 
Philippines
Those who have been to India in the 14 days preceding arrival, will no longer be allowed to enter the scenic archipelago of the Philippines. This travel ban will be in force up to 14 May at least.
Portugal
Till 16 May, Indians will be allowed to enter the European nation only for essential reasons like professional, study, family reunion, health and humanitarian purposes. All non-essential travel has been stopped.
Saudi Arabia
Despite Saudi Arabia's international flight open date set to 17 May 2021, India and a number of other countries will still be barred from entering the kingdom. 
Seychelles
The island country has banned all unvaccinated and partially vaccinated Indians. It will now allow only fully vaccinated travellers, i.e those who have completed two weeks after their second dose, to enter.
Singapore
Singapore has introduced a ban on all international flights originating from India. The step was taken due to the concern raised by the second wave of the pandemic currently sweeping through India. 
All long-term pass holders and short-term visitors who have travelled to India within the last 14 days will not be allowed to enter or transit through Singapore from April 24.
Taiwan
On 3 May, Taiwan declared a ban on all travellers, except Taiwanese citizens, who have been in India in the 14 days prior travel.
Thailand
Due to the unprecedented surge of COVID cases in India, Thailand is barring all Indians and other foreigners from entering the country. A spokesman for the Covid-19 Situation Administration stated that Thailand has postponed the process of issuing Certificates of Entry for Indian citizens and foreigners arriving from India. The document is compulsory for all people who plan to come to Thailand. Only Thai returnees from India are still allowed entry.
United Arab Emirates
The ban on international flights arriving in the UAE from India remains in effect. However, those looking to travel from the UAE to India will be permitted to do so. Those who are permitted to depart for India includes UAE citizens, diplomatic missions, official delegations, and those holding golden residency. The ban will last for 10 days until the 4 May.
Those looking to return to UAE after the suspension period is over may be surprised to learn that the airfares on Mumbai – Dubai flights may experience an increase of over 100 percent. Due to the surge in COVID cases in India, many are looking to return to the UAE as early as possible fearing the potential extension of the travel suspension currently in place. Hence, one-way airfare can go up substantially due to the limited number of seats and airlines available. 
United Kingdom
India has been included in the red list of countries barred from entering the UK.  India's inclusion on the red list means all travellers from India will not be granted entry unless they are citizens of the UK or have residential rights. All arrivals from India are required to serve a 10-day hotel quarantine.
United States
The US has restricted travel from India from 4 May citing "extraordinarily high Covid-19 caseloads and multiple variants circulating in the country".
Students seeking to commence studies in the fall, academics, journalists and individuals who provide critical infrastructure support in countries affected by a geographic COVID-19 restriction are eligible for exemption from this ban.