This article is reviewed regularly (on a monthly basis) by Wego's editorial team to ensure that the content is up to date & accurate.
Updated 21 July 2021
As swarms of new cases continue to wreak havoc and worries over the new variant mount, numerous countries across the world have little choice but to implement travel bans and restrictions to and from India in an effort to prevent the spread of COVID-19.
Here is everything you need to know about the India flight ban and which countries are currently enforcing it.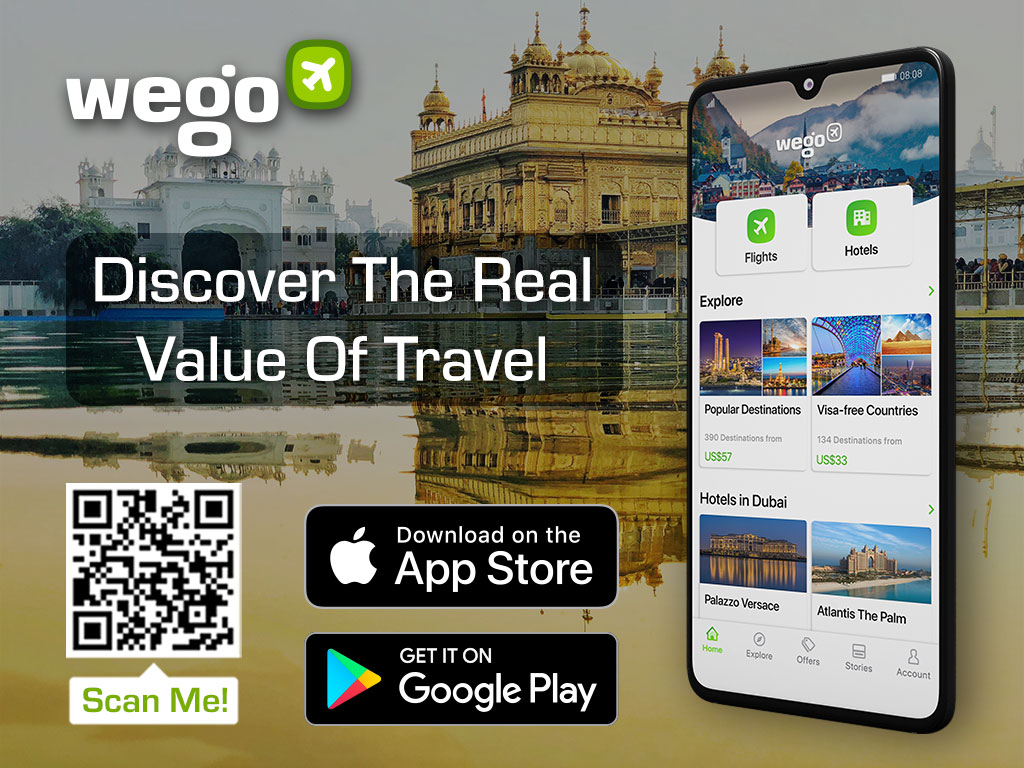 Countries implementing India travel ban
Australia
While the Australian government is still in the process of finalizing its list of high-risk countries, announcements have been made regarding limiting flights from India due to the alarming surge of COVID-19 cases. Departure exceptions for Australians travelling to India and other countries deemed high-risk will also be limited.   
Bahrain
New to the list of countries banning arrivals from India, Civil Aviation Affairs announced the suspension of entry for travellers arriving from red list countries, which includes India, on all flights starting Monday, 24 May 2021.
Bahraini citizens and residency visa holders are not subject to the suspension but will have to present an approved PCR test certificate conducted no more than 48 hours prior to boarding and undertake another PCR test on arrival and on the tenth day of stay. In addition, citizens and residency visa holders must quarantine for ten days at their residence or at a licensed quarantine facility approved by the National Health Regulatory Authority.
Bangladesh
Air travel between India and its neighbour, Bangladesh, remains suspended from 14 April. The land borders too will remain closed.
Belgium
Belgium is now prohibiting entry to all passengers arriving from India. The ban also extends to arrivals from Brazil and South Africa by way of flights, trains, boats and buses, including transit stops. There are exemptions for transport workers and diplomats if they can prove their trip is essential. Belgian residents are also allowed to return home.
Cambodia
Travellers cannot enter Cambodia if they have been in India as far back as three weeks before travel. 
Canada
Canada on Thursday extended a 30-day ban on passenger flights from India and Pakistan.The ban on incoming flights from India and Pakistan will continue till August 21 as part of a campaign to fight COVID-19.
Canada has announced relaxation for international passengers, apart from those travelling from India. Starting August, fully vaccinated citizens and permanent residents from the US can enter Canada without being required to observe the mandatory quarantine period. The same rule is also applied to workers with valid work permits, international students, and relatives of permanent residents.
Cyprus
Cyprus is keen to curb the spread of B.1.617 variant, which is the new deadly variant of COVID 19. The nation has decided to ban entry of all travellers who have been to India in the last two weeks. However, the government in Cyprus has made it clear that this ban excludes citizens of the country, and foreign nationals who live permanently in the country.
Czechia
The Czech Republic has added India to its list of states posing an extreme risk of the spread of new coronavirus mutations and has banned all passengers coming from India.
Djibouti
The government of Djibouti has restricted the entry of all travellers coming from India.
France
France has barred flights from India in an effort to prevent the highly contagious coronavirus variant from infecting its citizens. Those eligible to enter the country from India will be required to serve a 10-day quarantine.
Greece
Although the Hellenic Republic is reopening to international tourists, it has still kept its doors to Indians travelling for non-essentials reasons. 
Hong Kong
International flights from India have been suspended. From 1 May, all those who have stayed in India for more than two hours on the day of boarding for/arrival at Hong Kong or during the 21 days before that day will not be allowed to enter Hong Kong.
Indonesia
The Indonesian government has implemented a flight ban for passengers coming from India. Furthermore, those who have been in India for the last 14 days will not be issued visas to effectively prevent foreign travellers from visiting Indonesia. However, Indonesians arriving from India will be allowed entry but are subject to strict health and quarantine protocols.
Iran
As reported by Iran's state-run news agency, IRNA, Iran's aviation agency has opted to ban all flights to and from India due to the unprecedented surge of coronavirus transmission. 
Israel
The Israeli government has extended the ongoing travel ban India until further announcements. All passengers arriving in Israel from India must go into quarantine, including those vaccinated and recovered from the virus.
Italy
Italy joins the growing list of countries implementing travel bans to and from India. All foreign travellers who have been in India for the last 14 days will not be granted entry till 30 July. 
However, Italian citizens and those who have residency rights will be allowed to return to Italy with a negative test result at their departure and one at their arrival. Arrivals will then be required to serve quarantine.
Japan
Japan is the latest Asian country to impose a ban on all travellers seeking to enter the islands from India, starting 14 May. This is not applicable to foreign residents with re-entry permission who have departed Japan on or before 13 May.
This ban will not affect the entry of qualified athletes for the Tokyo Olympics, as clarified by the Indian Olympic Association (IOA).
Kenya
Kenya has banned all passenger flights from India. Passengers arriving from India or who in the past 14 days have been in or transited through India are not allowed to enter.
Kuwait
As of 24 April, international flights from India are suspended indefinitely. As per the Kuwaiti directorate general of civil aviation, Kuwaiti citizens, their first-degree relatives and their domestic workers will still be allowed to enter the country.
Malaysia
Although temporary, Malaysia has announced a ban on inbound flights from India, including international students of Indian citizenship, business visitors, and foreign workers from India who have a valid temporary work visit pass (PLKS). Only Malaysian citizens have been exempted.
Any ship with a history of travel from India within 14 days is not allowed the sign-off procedure in Malaysia, except for Malaysian crews.
Malawi
Malawi has banned all but essential travellers from India from 28 April. Those eligible will have to show a negative PCR test result or certificate of a test taken within 72 hours before arrival, and undergo institutional quarantine at a designated hotel at their own expense on arrival into the country.
Nepal
India's neighbour in the north has also suspended all international flights from 5 May. Transit movement from India has been halted since 28 April.
New Zealand
Entry from India is temporarily banned from 11 April. The ban extends to all travellers including citizens of New Zealand. 
Nigeria
Those who been in India within 14 days before travel will not be able to enter Nigeria.
Norway 
Over concerns over the Indian variant, Norway has now banned all flights to and from India. 
Oman
The Sultanate of Oman has suspended international flights from India indefinitely. 
Pakistan
Travel from India to Pakistan has been suspended by the Pakistani authorities from 19 April. The country has put India in the C category, meaning people can travel only under very specific guidelines.
Peru
Peru has extended the suspension of commercial flights from India, South Africa and Brazil until July 11 to prevent the further spread of COVID-19. The Ministry of Health reported this month two confirmed cases of the Delta variant in the region of Arequipa, which forced the government to declare an "extreme alert" to avoid infections.
Philippines
The Philippines government has extended the ban on inbound travel from India, until July 31 to prevent transmission of the Covid-19 variant, B.1617. Those who have been to India in the 14 days preceding arrival, will no longer be allowed to enter the scenic archipelago of the Philippines. 
Portugal
Indians will be allowed to enter the European nation only for essential reasons like professional, study, family reunion, health and humanitarian purposes. All non-essential travel has been stopped.
Saudi Arabia
Despite Saudi Arabia's international flight open date set to 17 May 2021, India and a number of other countries will still be barred from entering the kingdom. 
Seychelles
The island country has banned all unvaccinated and partially vaccinated Indians. It will now allow only fully vaccinated travellers, i.e those who have completed two weeks after their second dose, to enter.
Singapore
Singapore has introduced a ban on all international flights originating from India. The step was taken due to the concern raised by the second wave of the pandemic currently sweeping through India. 
All long-term pass holders and short-term visitors who have travelled to India within the last 14 days will not be allowed to enter or transit through Singapore from April 24.
Sri Lanka
India's friendly Southern neighbour is one of the recent countries to have banned all arrivals from the country.
Sudan
Sudan has decided to ban travellers who have been to India in the last two weeks. The country's health emergency committee has confirmed this since the COVID-19 situation in India has hit morbid proportions.
Taiwan
On 3 May, Taiwan declared a ban on all travellers, except Taiwanese citizens, who have been in India in the 14 days prior travel.
Thailand
Due to the unprecedented surge of COVID cases in India, Thailand is barring all Indians and other foreigners from entering the country. A spokesman for the Covid-19 Situation Administration stated that Thailand has postponed the process of issuing Certificates of Entry for Indian citizens and foreigners arriving from India. The document is compulsory for all people who plan to come to Thailand. Only Thai returnees from India are still allowed entry.
United Arab Emirates
The United Arab Emirates has further extended the ban on travellers from India. Passenger flights from India have been suspended by the UAE until August 1. However, certain relaxations have been announced for arrivals from India.
Starting June 23, those who have a valid residence visa and have received two doses of any UAE-approved vaccine are allowed to travel to Dubai. There are four vaccines currently approved by the UAE government — Sinopharm, Pfizer-BioNTech, Sputnik V and Oxford-AstraZeneca. Furthermore, passengers travelling to Dubai from India are required to undergo a rapid PCR test four hours prior to departure. They must undergo another RT-PCR test on arrival in Dubai. 
India has been included in the red list of countries barred from entering the UK. India's inclusion on the red list means all travellers from India will not be granted entry unless they are citizens of the UK or have residential rights. 
London's busy Heathrow Airport opened a dedicated new terminal on Tuesday for arrivals from countries designated as "red list", such as India, for a higher risk of COVID-19 transmission. Travellers on direct flights from such destinations will now go through Terminal 3 and then move directly to a government-approved quarantine facility booked at the passengers' own expense.
United States
The US has restricted travel from India from 4 May citing "extraordinarily high Covid-19 caseloads and multiple variants circulating in the country". The United States has improved the travel advisory for India, lowering it from the highest Level 4, which means no travel, to Level 3, which urges citizens to reconsider travel.
The US has prohibited travel from India for people who have lived in the country for last 14 days. The only exceptions to this restriction are American citizens, students, and those who can prove their travel to the US is in national interest. Students seeking to commence studies in the fall, academics, journalists and individuals who provide critical infrastructure support in countries affected by a geographic COVID-19 restriction are eligible for exemption from this ban.