This article is reviewed regularly (on a monthly basis) by Wego's editorial team to ensure that the content is up to date & accurate.
Updated 25 May 2022
Following a dip in the number of Omicron cases, the Government of India has relaxed its arrival guidelines for travellers from all over the world. Presenting a negative RT PCR report, home quarantine and testing in quarantine requirements have been relaxed. Scheduled commercial International flights have now been resumed. 
Here is everything you need to know about the India flight ban and which countries are currently banned from entering India.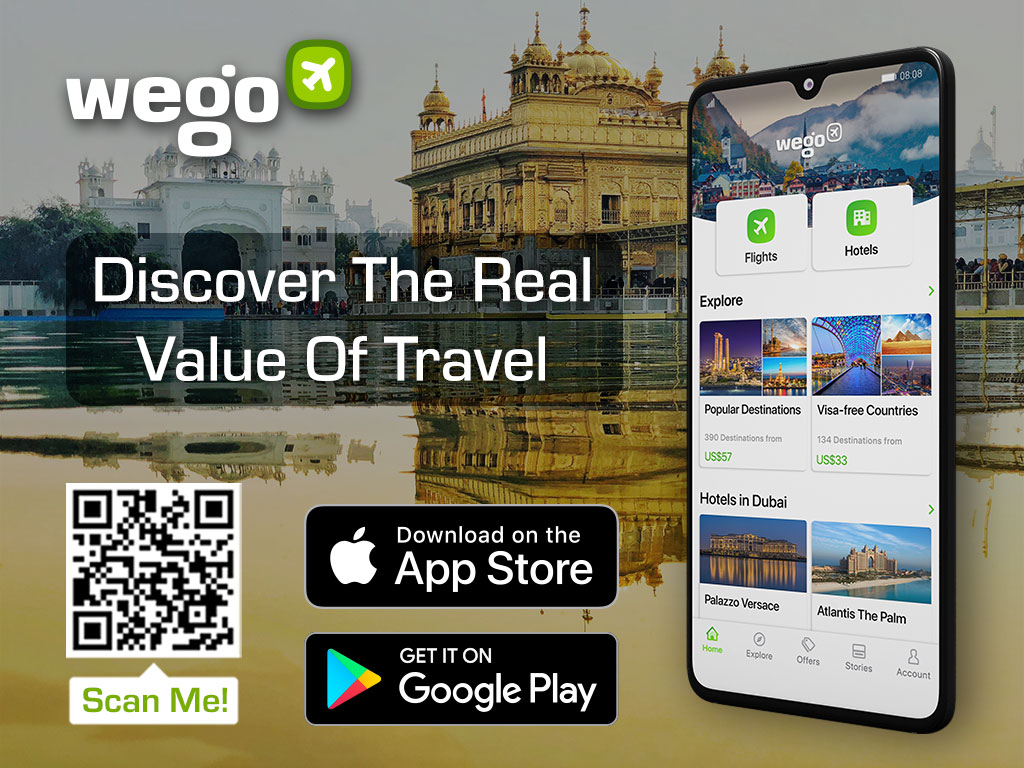 Travel ban on scheduled international flights lifted
As announced by the Directorate General of Civil Aviation (DGCA) scheduled commercial international flights, to and from India have now been resumed.
The resumption of commercial international flights also implies the reversion of bilaterally agreed capacity entitlements and the termination of air bubble arrangements. All these operations are also subject to the entry requirements for international travellers to India.
Resumption of tourist visas
India has recently opened up all categories of tourist visas for international travellers. The country had earlier begun granting tourist visas to travellers arriving on chartered flights and is now issuing 5-year e-tourist visas to foreign nationals of 156 countries. In addition, long-duration 10-year tourist visas are also restored to the citizens of the US and Japan.
Foreign nationals who intend to visit India may do so on any visa since most tourist visas have been re-instated.
Arrivals from specific countries
The Government of India has now released a list of 115 countries that have an agreement based on reciprocity with India to mutually recognize certificates for vaccination. The vaccine certificates (nationally recognized/WHO recognized vaccines) of fully vaccinated individuals from these 115 nations can be uploaded on the Air Suvidha portal before their scheduled travel.
Fully vaccinated arrivals from the following countries will be allowed quarantine-free travel to India:
Albania, Andorra, Angola, Antigua & Barbuda, Armenia, Australia, Austria, Azerbaijan, Bangladesh, Bahrain, Belarus, Belgium, Brazil, Brunei Darussalam, Botswana, Bulgaria, Canada, Cambodia, Chile, Chad, Colombia, Commonwealth of Dominica, Costa Rica, Croatia, Cuba, Cyprus, Denmark, Ecuador, Estonia, Egypt, El Salvador, Estonia, Eswatini, Finland, Gabon, Georgia, Grenada, Guatemala, Guyana, Honduras, Hong Kong, Hungary, Iceland, Indonesia, Iran, Iraq, Ireland, Israel, Kazakhstan, Kenya, Kingdom of Morocco, Kuwait, Kyrgyzstan, Lao PDR, Latvia, Lebanon, Liberia, Liechtenstein, Lithuania, Malaysia, Maldives, Mali, Mauritius, Mexico, Moldova, Mongolia, Mozambique, Myanmar, Namibia, Nauru, Nepal, New Zealand, Netherlands, Nicaragua, Nigeria, North Macedonia, Oman, Paraguay, Panama, Peru, Poland, Portugal, Philippines, Qatar, Republic of Fiji, the Republic of Korea, Romania, St. Kitts and Nevis, San Marino, Saudi Arabia, Serbia, Seychelles, Sierra Leone, Singapore, Slovak Republic, Slovenia, Spain, Sri Lanka, State of Palestine, Suriname, Sweden, Switzerland, Syria, Thailand, The United Kingdom, Trinidad & Tobago, Turkey, the United Arab Emirates, Uganda, Ukraine, United States of America, Uruguay, Venezuela, Vietnam, Zimbabwe.
*This is a dynamic list and is subject to change on a regular basis.
Testing
Following a decline in the number of Omicron cases, the authorities in India have revised their travel guidelines for international travellers. The Centre has now mandated submitting:
14 days of travel details and,

uploading negative Covid (RT-PCR) test results on the 

Air Suvidha portal

 before the journey.

Alternatively, travellers can also upload a certificate of completing full primary vaccination doses of a COVID-19 vaccination. (Only applicable to fully vaccinated arrivals from countries that have an agreement with India to mutually recognize vaccine certificates).
Please note that the test should have been conducted within 72 hours before undertaking the journey. When boarding the flight, only asymptomatic travellers will be allowed to board after the thermal screening. All passengers will be advised to download the Aarogya Setu app on their mobile devices.
Additionally, all travellers who need to undergo testing on arrival will have to pre-book the test online on Air Suvidha Portal, to facilitate timely testing.
Children below 5 years are exempt from both pre-arrival and post-arrival testing. However, if found symptomatic for COVID-19 on arrival or during the home quarantine period, they shall undergo testing and be treated as per the laid down protocol.
Quarantine
Please note that the 7-day mandatory home quarantine for passengers has been suspended. All arrivals must follow the quarantine protocols as detailed below:
 A sub-section (2% of the total passengers in the flight) shall undergo random post-arrival testing at the airport on arrival.
Such travellers in each flight shall be identified by the concerned airlines (preferably from different countries). They will submit the samples and shall be allowed to leave the airport.
If the travellers test positive, their samples should further be sent for genomic testing at the INSACOG laboratory network.
They shall be treated/isolated as per laid down standard protocol.
 All travellers will self-monitor their health for 14 days post-arrival.
If travellers under self-health monitoring, develop signs and symptoms suggestive of COVID-19, they will immediately self-isolate and report to their nearest health facility or call the National helpline number (1075)/ State Helpline Number.
Please note that International travellers arriving through seaports/land ports will also have to undergo the same protocol as mentioned above, except for the fact that the facility for online registration is not available for such passengers. Such travellers shall submit the self-declaration form to the concerned authorities of the Government of India at seaports/land ports on arrival.
For more details, please visit the Ministry of Health and Family Welfare website.
Countries implementing India travel ban
Saudi Arabia
The Kingdom of Saudi Arabia has banned its citizens from travelling to a total of 16 countries, including India, citing a recent surge in Covid-19 cases there
The ban currently applies to Saudi citizens who wish to travel to India. However, there are no new rules or updates stating whether or not Indian nationals will be denied entry to Saudi Arabia.