This article is reviewed regularly (on a monthly basis) by Wego's editorial team to ensure that the content is up to date & accurate.
Last updated 28 June 2021
After witnessing a huge surge in cases due to the second wave, Kerala's case count is finally coming back under control. After enforcing a lockdown for over a month, the state cabinet is finally announcing some relaxations in restrictions.
So what are the latest restrictions in place? What's open and what's not? Read on to find out.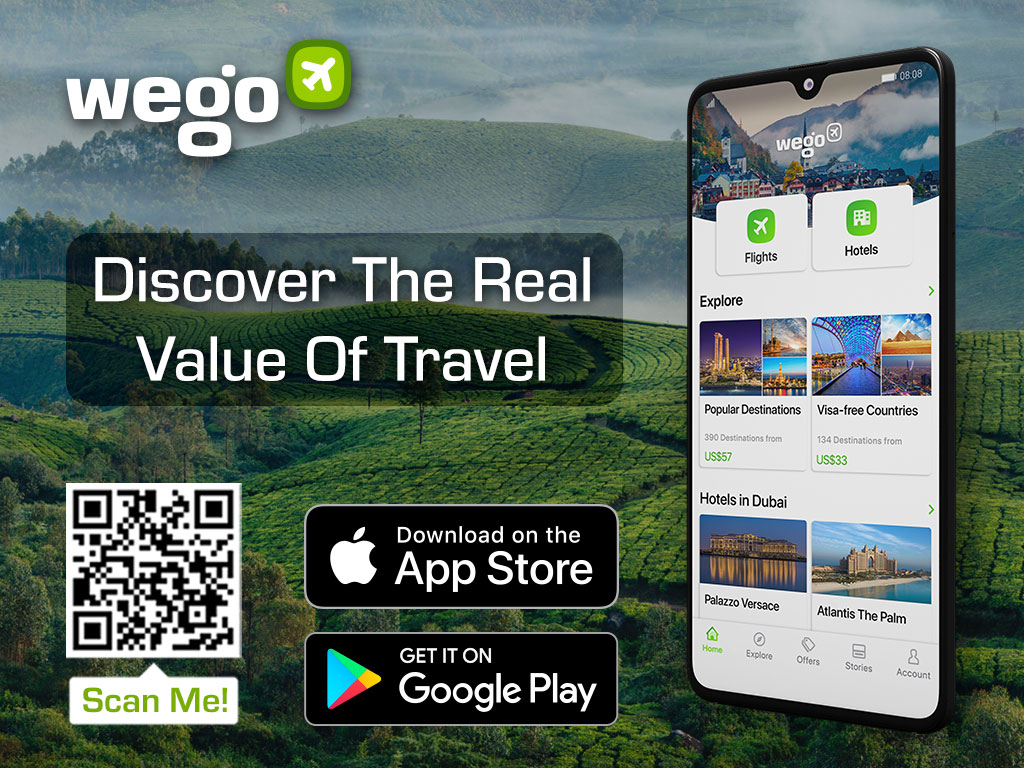 Kerala lockdown
On 15 June, Chief Minister Pinarayi Vijayan announced the lockdown rules would be eased across the state starting 17 June. Relaxations will be allowed based on the test positivity rate (TPR) at the local self-governing (LSG) body level. Containment zones will be created in LSGs where the TPR is high/above the danger mark.
Accordingly, based on TPR, the following four categories have been identified:
A: TPR below 8%
B: TPR between 8% and 16%
C: TPR  between  16% and 24%
D: TRP above 24%
Full lockdown will continue to be enforced on weekends across the state.
What is allowed?
According to the latest guidelines:
Shops selling essential items can operate from 7 AM to 7 PM on all days.
Industrial and agricultural activities will be allowed in all LSGs.
Government institutions in categories A and B can work with 50% staff and those in category C with 25% staff.
Liquor shops and outlets can be open from 9 AM to 7 PM.
Places of worship can open with at the most 15 persons at a time.
Wedding ceremonies and funerals will be capped at 20. In both cases, registration on the COVID-19 Jagratha portal is a must.
Restaurants can provide takeaway services from 7 AM to 7 PM and home delivery till 9:30 PM. Dine-in is still not permitted.
Banks can function all days a week, but the public will have access only on Mondays, Wednesdays and Fridays.
Classes for medical students can resume on 1 July as they have been vaccinated.
What is closed to visitors/attendees?
The following venues will remain closed until further notice-
Cinema halls and theatres
Shopping malls
Gyms, sports complexes, and swimming pools,
Entertainment parks
All social, political, cultural and religious functions and gatherings
All educational institutions including music/art schools, and coaching institutions (except for medical)
All summer vacation camps
Are offices open?
During the curfew, only the following will be permitted to operate:
All state and central government offices and their autonomous bodies, corporations etc. dealing with emergency and essential services and Covid-19 containment and management duties
All industries/companies/organisations dealing with emergency and essential services, and requiring operations 24×7
telecom and internet service providers
All offices, factories and workplaces should strictly adhere to the COVID-19 safety protocols.
Banks, insurance and financial services will function with minimum staff on Monday, Wednesday and Friday from 10am to 1pm. Cooperative Banks will remain open only on Monday and Thursday from 10am to 1pm.
Will transport facilities be available?
Public transport, that is KSRTC and private buses will be allowed with COVID protocols on a need basis. However, stops will not be allowed in areas in lockdown.
The State Water Department can operate 50% of scheduled rides from each station from 7 AM to 7 PM.
Can you travel to/from Kerala during the weekend curfew?
Authorities have advised the public to buy provisions and vegetables from shops near their houses and not to travel long distances for the purchase of provisions and vegetables. Public will be prevented from travelling long distances for purchase of essential commodities.
Only those involved in essential and emergency services will be allowed to travel in areas in lockdown and will have to show valid ID cards and mandatory self-declaration informing the purpose of travel. Domestic workers and home nurses can travel by getting an online pass. Plumbers and electricians can also travel in emergency situations after getting a pass.
All houses with positive and primary contact family members will be sealed and no person from containment zones will be allowed to step out even if he or she belongs to the exempted category of work. Only essential services persons will be allowed to move out for their work. No outside person will be allowed into containment zones for even if it is exempted category work.
What is the Kerala e-Pass and who needs it?
Kerala government re-enforced the e-Pass requirement from 17 April. It is necessary for domestic travel in categories C and D.
Follow these steps to receive your Kerala e-Pass.
Open Kerala's COVID-19 Jagratha portal.
Hover on the 'Citizen' tab on the top menu.
Under 'Visitors Entry', select the type of your visit depending on your departure destination and duration of stay.
Enter your mobile number (and NORKA Registration Number, only in case of domestic entry) and verify yourself with an OTP.
Fill in the details such as contact information, date of birth, ID number, etc. and submit your application.