This article is reviewed regularly by Wego's editorial team to ensure that the content is up to date & accurate.
Reviewed August 2023
As the third-largest airport in Saudi Arabia, King Fahd International Airport serves thousands of passengers each day since 1999. KFIA has been recognized for the second consecutive year as the top regional airport in the Middle East by Skytrax, an international air transport organization that recently announced the list of the world's best 100 airports for 2023. It operates as the connection hub of international flights from all regions of the world. If you're planning on transiting or flying to or from the city of Dammam, here's our complete guide to Dammam King Fahd International Airport; arrival, departure, and the latest arrival and departure requirements.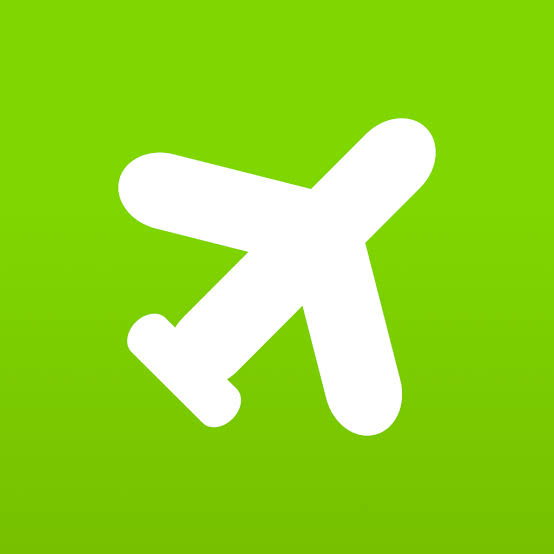 Book cheap flights to Dammam now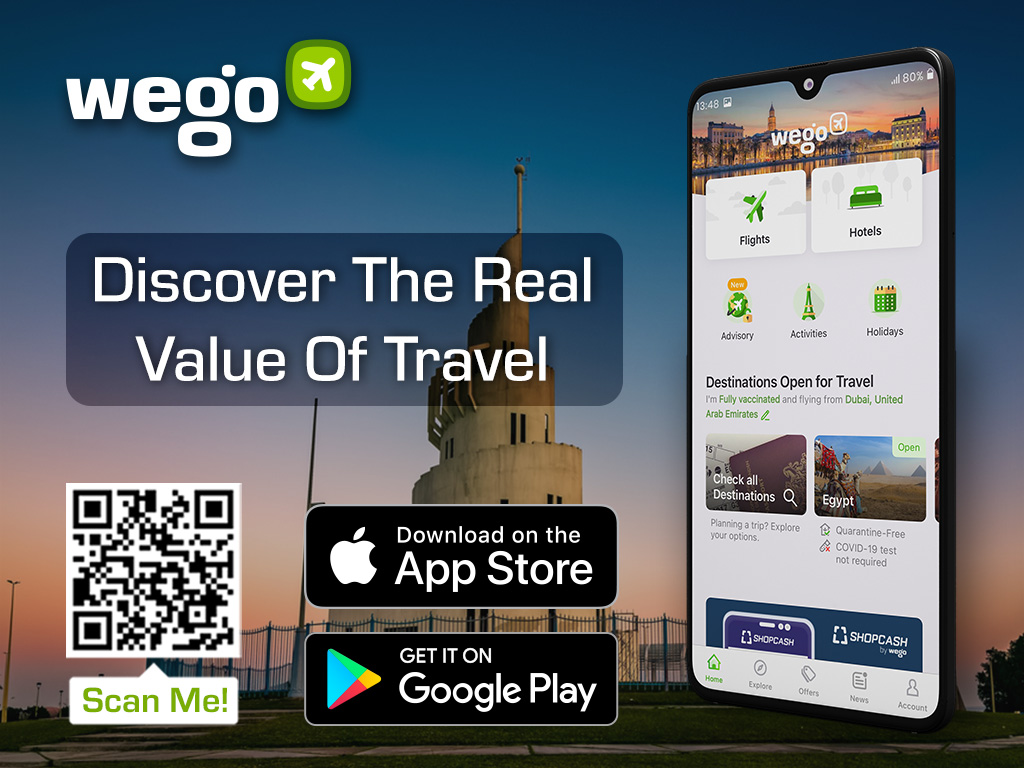 Dammam Airport terminals
Dammam Airport or King Fahd International Airport has three terminals in total, and here are the details of the terminals:
The Passenger Terminal: The terminal used for the mainstream passenger. The following list is the airlines that fly in and out of the Dammam Airport in this terminal:
Air Arabia
Air Arabia Egypt
Air India
Air India Express
Azerbaijan Airlines
Biman
British Airways
Buta Airways
Egyptair
Emirates
Etihad Airways
Flyadeal
Flyadubai
Flynas
Georgian Airways
GoAir
Gulf Air
Himalaya Airlines
IndiGo
Jazeera Airways
KLM
Kuwait Airways
Lufthansa
MEA
Oman Air
PIA
Pegasus Airlines
Philippine Airlines
Royal Jordanian
Salam Air
Saudi Arabian Airlines
Saudi Gulf Airlines
SriLankan
Tarco Air
Turkish Airlines
The Aramco Terminal: It only operates for Saudi Aramco, an oil company in Saudi Arabia, to provide connections for their employees to the other locations of their companies in Yanbu, Tanjib, Shaybah and Haradh. It is not used for mainstream passengers.
The Royal Terminal: This terminal is designated for the royal family of Saudi Arabia, their government personnel, and as well as their official guests. It is not used for mainstream passengers.
Dammam Airport map
Before making your way to the airport, below are the details of the Dammam Airport to make it easier for you to navigate through the airport:
Mezzanine Level: This floor has a balcony designed to enable visitors to enjoy the sight of aircraft takeoffs and landings. It also contains a library and a presentation room. DACO Offices, Viewing Gallery, Bathrooms, and a Restaurant.
Departure Level: Check-in Counters, International Departures, Banks/ATMs, Travel Agencies, Children's Play Area, Tashrefat Meet & Greet, Bathrooms, and Restaurants
Boarding Level: This floor acts as a link between aircraft and arrivals & departures. It contains waiting areas for domestic passengers and 3 bridges leading to the parking areas and Mosque. Airport information office, Domestic Departures & Arrivals, Bridges to Airport Mosque
Arrivals Level: Accommodates Customs and Immigration services for processing passengers arriving via International flights. This floor is the most common exit point from the airport with a Passenger Loading / Unloading Area, Bus Stop, Taxi Stand, and Car Service offices. International Arrivals, Baggage Claim, Lost and Found, Banks/ATMs, Mobile Operaters, Gift Shop, Bathrooms, and Restaurants.
Service Level: This floor links the terminal and parking area and houses a Ministry of Health clinic. This floor is also the basement floor. Car Rentals, and access to Parking (Zones A, B, C, D).
Dammam Airport flight status check
To check the flight status, departures, and arrivals of the Dammam Airport, you can visit the official website of the airport here.
Dammam Airport arrival procedures
Immigration
Upon arrival at KFIA, international passengers will need to pass through Immigration / Passport Control.  Generally, passengers are separated into lines for "first-time arrivals" and "arrivals for return visitors with multi-entry visas".  There are also "fast lanes" available for expedited service that may be purchased from Tashrefat or one of its affiliates or resellers.
Required documents
To ensure a smooth arrival, passengers are kindly asked to bear in mind the following information before landing:
Make sure all your travel documents have been prepared, are in order, and are valid.
Make sure you bring your National Identity Card when travelling on domestic flights within the Kingdom.
All nationalities (except citizens of GCC countries and holders of a Saudi Iqama) require obtaining a visa prior to landing in the Kingdom of Saudi Arabia.  However, visitors from a select number of countries may now obtain visas upon arrival. For more information on how to obtain a visa for entry to Saudi Arabia, please check our article below on Saudi visas.
Dammam Airport departure procedures
Check-in procedures
So far, King Fahd International Airport offers three ways to check in. Here are the details:
Check-in at the Airport:
Passengers may check into their flights at their airline's check-in desk or at self-service kiosks in the departures hall of King Fahd International Airport.
Check-in online:
Most airlines now offer the convenience of online check-in. For rules, and procedures and to know whether you are eligible for online check-in, please check with your airline in advance of your departure.
Operating hours: Daily from 8:00 a.m. to 10:00 pm
Important notes for passengers who use the City Terminal services:
Registration for trips at the City Terminal is allowed at least 24 hours prior to departure.
Flight registration at the City Terminal is closed 6 hours before the flight departure.
Check-in services at the City Terminal are offered to airline passengers registered in the City Terminal only.
The City Terminal follows the conditions and policies for shipping luggage applicable at the airport.
Passengers' luggage is transported from the City Terminal to the airport securely under strict procedures to ensure the safety of luggage.
Important check-out tips for passengers:
Do not leave anything to chance, as it is preferable to be at the airport 2-3 hours before the departure of your flight It is important to allow a lot of time to complete the check-in upon arrival at the airport.
Please make sure you have a valid passport, flight ticket or booking confirmation, as well as a visa for the main country of destination (if applicable).
Check-in usually starts at least 3 hours prior to flight departure and closes 45 minutes to 1 hour before flight departure for domestic flights. While check-in for domestic flights is closed one and a half to two hours before the flight departure, please check the airline's instructions on the ticket.
How can I get to Dammam Airport?
King Fahd International Airport (KFIA) is located in the Eastern Province of Saudi Arabia, Dammam. The northern exit links the airport with Qatif as a four-lane highway and the southern exit links the airport with Dammam as a six-lane highway to King Fahd Road which is now considered as the main road to the airport. Below are the distance between Dammam Airport and the major cities in Saudi Arabia:
Dammam
Distance: 35.6 km (22 mi)
Estimated driving time: 25 min
Al Qatif
Distance: 36.5 km (23 mi)
Estimated driving time: 30 min
Dhahran
Distance: 46.8 km (29 mi)
Estimated driving time: 35 min
Al-Khobar
Distance: 57.9 km (36 mi)
Estimated driving time: 40 min
Jubail
Distance: 93.4 km (58 mi)
Estimated driving time: 60 min
Manama
Distance: 103 km (64 mi)
Estimated driving time: 90 min
Click here for more details about the distance, location, and direction of Dammam King Fahd International Airport.
[Total:

225

Average:

4.6

]