This article has been reviewed by Wego's editorial team to ensure that the content is up to date & accurate.
Updated August 2023
Saudi Arabia is currently open for tourism, and international travel to or from the kingdom has been largely restored. For those wishing to visit Saudi Arabia, visas will once again be issued by the authorities to accommodate the various needs of various travellers.
Here is everything you need to know about Saudi visas (فيزا السعودية); what types of available visas, which countries are eligible, as well as the prevailing restrictions.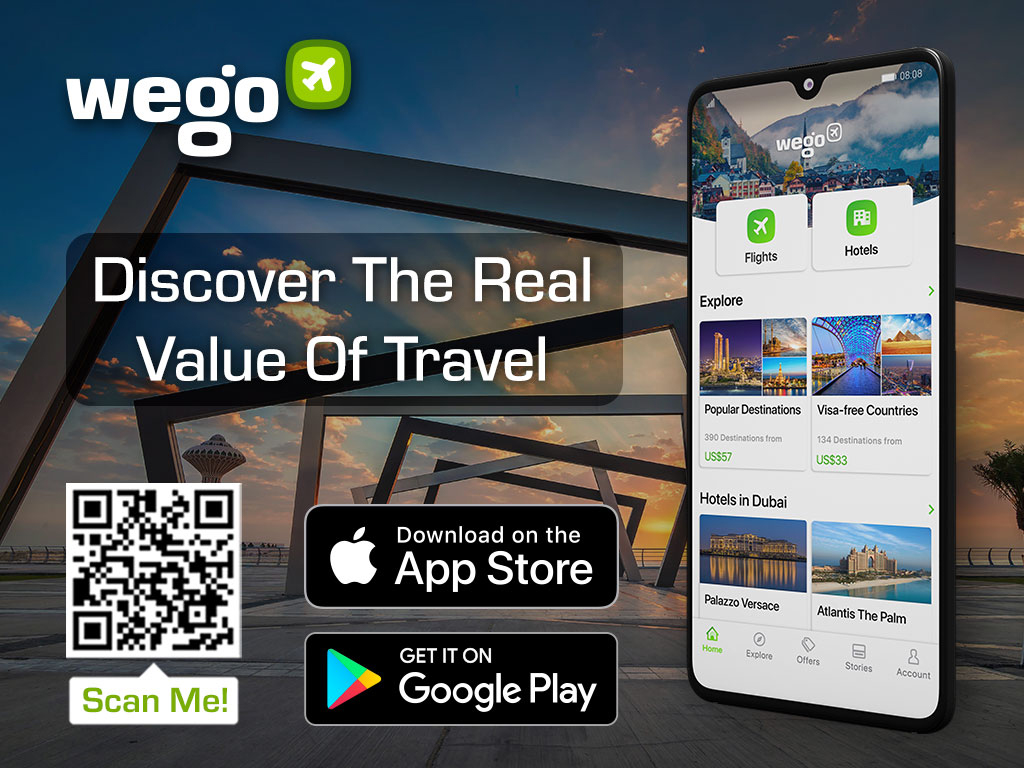 Do I need a visa to visit Saudi Arabia?
For most countries, yes. 
Nationals belonging to the following five countries do not require a visa to visit Saudi Arabia and may use National ID cards to enter the Kingdom:
Bahrain
Kuwait
Oman
Qatar
United Arab Emirates
Note that third-country nationals who are residents in any of the GCC countries are still required to get a visa to Saudi Arabia unless they have a Saudi passport.
French nationals who hold diplomatic or official passports can also enter Saudi Arabia without a visa or are exempt from getting a visa.
Saudi Visa newest updates 2023
Visa on arrival scheme for Umrah
Saudi Arabia has recently introduced a transformative change to its Umrah visa system. The nation has taken a monumental step by implementing a visa-on-arrival scheme for citizens from diverse countries.
Starting 20 August 2023, travelers originating from the United States, the United Kingdom, several European nations, Australia, New Zealand, Singapore, Malaysia, South Korea, Japan, Kazakhstan, Brunei, and China are now eligible to acquire Umrah visas upon their arrival in the kingdom.
Under this new visa arrangement, travelers are granted a 90-day stay within the Kingdom and can enter via sea, air, or land entry points. While the primary intention of these visas is to facilitate spiritual journeys to holy sites, they also open doors to strengthening family bonds and exploring the rich tourism experiences that Saudi Arabia offers.
To seize this opportunity, eligible visitors must fulfill a visa fee of USD 117, which covers comprehensive health insurance during their stay.
For individuals seeking to apply for a visa on arrival, Saudi Arabia has optimized the procedure by offering a streamlined process via its official eVisa website.
Issuance of Umrah eVisa
As per the latest reports, the Ministry of Hajj and Umrah has started issuing electronic visas for Umrah as part of its efforts to enable more Muslims to come to the Kingdom to perform the Umrah pilgrimage and facilitate its procedures for them. The move comes along with raising the quality of Umrah services to achieve the goals of Saudi Vision 2030.
According to the Ministry, people who seek electronic visas can submit applications at the Nusuk platform to start arriving in the Kingdom by July 19.
Moreover, the Ministry of Hajj and Umrah previously announced, in cooperation with the concerned authorities, that holders of tourist visas from the Gulf Cooperation Council of Arab states and holders of Schengen visas can book Umrah appointments via the Nusk application.
Facilities provided by the Ministry of Hajj and Umrah to the Umrah performers are a part of new legislation that is recently adopted and include reducing the insurance fees for Umrah performers by 63 percent while maintaining the sustainability of health services for them, issuing the Umrah visa in less than 24 hours, and extending the Umrah visa from 30 days to 90 days, with no health requirements.
Visa extension policy
Saudi Arabia has declared that single-entry visit visas now have a three-month stay limit. Additionally, they prolong the period of stay for people with transit visas. Now, they are free to stay for up to 96 hours, and their stay is valid for three months. For all purposes, single-entry visit visas will be subject to this change.
Currently, multiple-entry visas are valid for 90 days, whereas single-entry visas for family visits are only valid for 30 days.
Visa stickers policy
An announcement published by the kingdom's civil aviation authority, GACA, stated that Saudi visa stickers would be replaced by a printed e-visa featuring a QR code. The code will contain all the data required and information on the passenger. The new procedure is part of the digitalization of the ministry's consular services, including work permits, residence, and visit visas.
Furthermore, it is said that e-visa will replace the stickers for labor, visit, or residency visas.
The timetable for phasing out visa stickers in visitor passports from 12 new countries is:
Pakistan, July 24
Yemen, July 26
Sudan, August 2
Uganda, August 7
Lebanon, August 9
Nepal, August 14
Turkey, August 16
Sri Lanka, August 21
Kenya, August 23
Morocco, August 28
Thailand, August 30
Vietnam, September 4
Types of available Saudi visas (فيزا السعودية)
For travellers travelling from eligible countries, the following visas are available.
Business visa
Travellers looking to enter the Kingdom for business purposes may apply for a Saudi business visa on the Ministry of Foreign Affairs (MOFA) website. Among the required documents are:
a valid passport (with blank pages)

passport photographs

completed application form

a letter of invitation from the sponsor company in Saudi Arabia that is approved by the Ministry of Foreign Affairs

a letter from your employer confirming your employment and upcoming trip

any other required documents depending on the applicant's country of origin
You can refer to our dedicated Saudi business visa article below for more details.
Umrah visa
An Umrah visa is an official document designed to facilitate Muslims wishing to embark on Makkah and Madinah for the minor pilgrimage known as the Umrah. The visa allows the holder to enter Saudi Arabia for a limited period of time to perform the Umrah rituals, which include visiting the Kaaba, performing Tawaf (circumambulating the Kaaba), and Sa'i (walking between the hills of Safa and Marwa).
As per the latest development, the validity of the Umrah visa has been extended from one month to three months.
Umrah visa requirements
a completed original Umrah visa application form. This form can be obtained by sending a large, self-addressed. envelope to your nearest Saudi consulate. However, it is advisable to enlist the help of a certified travel agent to ensure the process goes smoothly.
one recent passport-size colour photograph with a white background. The entirety of the applicant's face must be wholly visible visa and directly facing the camera. Side or angled views will not be accepted.
a passport with a minimum validity of six months from the date of the application.
a confirmed and non-refundable airline ticket. Departure from Saudi Arabia must be within two weeks from the date of entry
a valid residency permit must be submitted if the applicant is not a national of the country he/she is applying from.
a vaccination certificate against Meningococcal Meningitis should be attached. The certificate of vaccination must have been issued at least 10 days prior to entry while not exceeding three years. The vaccination certificate must be carried by the pilgrim into Saudi Arabia. 
You can refer to our dedicated Umrah visa article below for more details
Other visas to perform Umrah
As per the latest announcement, pilgrims who seek to perform Umrah can now apply for other available Saudi e-visa types. 
Family visit visa
Personal visit visa
Transit visit visa
Visa on arrival
Hajj visa
The Hajj visa is one of the most important documents that Hajj pilgrims need to be allowed to perform the Hajj. Hajj visas are valid for travel only in the vicinities of Jeddah, Makkah, and Madinah and for travel between these cities.
These visas are not valid for work or residency. Unapproved travel outside these areas may result in immigration violations and penalties.
Hajj visa requirements
the applicant must have a passport valid for at least six more months and acceptable both for entry to Saudi Arabia and entry to the next destination; the passport should have at least two empty visa pages adjacent to each other
each applicant must submit one recent passport-size colour photograph with a white background. The photograph must be a full-face view in which the visa applicant is facing the camera directly. Side or angled views are NOT accepted. (Some travel agents require two colour photos, one for the visa application and the other for the group identification card)
the applicant must submit a completed application form filled in with black ink pen or printed; the form must be signed and stamped by the authorized travel agency
Mahram should write on the application forms complete information on his spouse and children or any relative with whom he is travelling. He should also provide copies of marriage or birth certificates.
the applicant must be in possession of a non-refundable roundtrip ticket with confirmed reservations
the applicant must submit proof of vaccination for meningitis and ACYW135. For infants and children up to 15 years of age, a vaccination report is required for polio as well as meningitis. Children over 15 years of age should present the same vaccinations requested for adults. The certificate of vaccination should have been issued not more than three years and not less than 10 days prior to entering Saudi Arabia
each pilgrim should submit two certified checks or cashier checks payable to the 'Unified Agents Office' in Jeddah for pilgrimage services (guides, Zamzam water agents, tent accommodation in Mina and Arafat and transportation costs). These checks should include the name and passport number of the pilgrim and the date and place of issue. Each applicant must pay the appropriate fees.
Please note that a Hajj visa is provided free of charge. However, applicants may be required to pay for other visa-related services. Make sure to consult your official Umrah travel agent for accurate details.
You can refer to our dedicated Hajj visa article below for more details
Tourist visa/eVisa
Saudi Arabia tourist visa allows entry to the country for non-essential purposes. Additionally, all COVID‑19 restrictions for travel to Saudi Arabia have been lifted. Passengers are no longer required to hold a COVID‑19 vaccination certificate or a COVID‑19 test result to enter the country. Quarantine restrictions have also been lifted. 
Requirements
the passport must be valid for no less than six months from the date of entry into the Kingdom of Saudi Arabia (except for citizens of the United States of America, they may enter as long as the passport is valid, regardless of the validity)
the age should not be less than 18 years old. For those under 18 years old, the applicant is allowed to enter but requires the presence of a guardian. (First degree: father, mother, brother, sister, grandfather and grandmother)
having insurance that covers the costs of treatment for infection with COVID-19 during the period of stay in the Kingdom (included in the tourist visa).
it's not required to provide a negative result for an approved PCR test or an approved Rapid Antigen Test before coming to the Kingdom.
passengers travelling to Saudi Arabia must download and register on the Tawakkalna app on arrival.
Visa on arrival
Visa on arrival will be available in line with the following:
applicants are travelling from one of the eligible countries (detailed below)

residents of the UK, US, and EU can apply for a visa on arrival in the Kingdom.
holders of a valid tourist or business visa from the UK, US or one of the Schengen Agreement countries continue to be able to apply for a Visa on Arrival, provided that it has been used at least once to enter the county granting the visa.
Eligible countries
North America
Canada, the United States
Europe
Switzerland, Ireland, Liechtenstein, Lithuania, Monaco, Andorra, Russia, Malta, Montenegro, San Marino, Ukraine, UK, Portugal, Poland, Austria, Belgium, Bulgaria, Romania, Slovakia, Croatia, Cyprus, Czech Republic, Spain, Sweden, Denmark, Estonia, Finland, Norway, Luxembourg, France, Germany, Greece, Slovenia, Holland, Hungary, Iceland, Italy, Latvia
Asia
Brunei, Japan, Singapore, Malaysia, South Korea, Kazakhstan, and China (including Hong Kong and Macau).              
Oceania
Australia, New Zealand
Travellers outside the eligible countries list may apply for a consulate visa through Saudi embassies and consulates. You can locate the nearest Saudi consulate here.
Family visit visa
Those wishing to visit families and relatives residing in Saudi Arabia, they may take advantage of a special Family Visit Visa afforded by the Kingdom.
Requirements
Requirements are as follows:
copy of the sponsor Iqama holder's passport.
valid International Passport (Minimum 6 months validity remaining) for the applicant.
copy of the Iqama or residency permit for the sponsor
four passport-size photos.
apostilled copy of the National ID card of the applicant.
marriage certificate, which you might need to apostille.
Residence visa or work permits
Work permits for foreigners are applied for by the employer with the proper government bodies – Interior and Labor & Social Affairs Ministries. Anyone who wishes to stay in the Kingdom for more than three months must have a residence permit (Iqama). This is issued by the Ministry of Foreign Affairs and is valid for two years.
Foreign employees' dependents are also generally given residence visas, which, however, do not allow employees to seek employment. However, exit visas to leave the Kingdom are required for holders of residence visas.
Requirements
original passport valid for no less than six (6) months, with at least two (2) successive empty visa pages
a visa referral note indicating the number and date of the visa issued by the Saudi Ministry of Foreign Affairs or either of its branches in Jeddah or Dammam.
proof of kinship when accompanied by a family member: for spouses, a copy of the marriage certificate; for children, a copy of the birth certificate. 
the age of the accompanying child may not exceed eighteen (18) years; accompanying daughters must be single.
a medical report in three copies, along with all lab results, and three (3) passport-size coloured photographs on white background.  A medical report must be issued by a licensed physician certifying the applicant is free of contagious diseases. Physicians must sign each copy of the medical report indicating their license number and address. Medical reports must be no more than three (3) months past the date of issuance.
children under the age of sixteen (16) do not need a medical report.
minors (under 18 years) travelling alone or with one parent must submit a notarized letter in Arabic or English signed by a parent or a legal guardian.
Transit visa
The transit visa allows individuals to pass through the Kingdom and is applicable for short stays of over 12 hours, providing transit visas. It is available to applicants of any nationality, and it can be obtained by using the MOFA e-service visa platform.
Requirements
a valid original passport of a minimum of six months.
a residence permit from the country you are applying from.
a passport-sized coloured photograph.
a Saudi Visa

(

فيزا السعودية

)

questionnaire filled out and signed.
the declaration of Saudi laws signed.
proof of ticket booking confirming your stay-over in Saudi Arabia.
printed visa application submitted through the e-portal.
Free Saudi transit visa
The free Saudi transit visa is an electronic visa, introduced as part of the Saudi Vision 2030, that allows international passengers to make a 96-hour stop in the Kingdom of Saudi Arabia.
During this 4-day window, they can travel anywhere in the Kingdom for tourism purposes. Moreover, they are also permitted to visit Makkah and Madinah and perform the holy rituals of Hajj and Umrah.
For more information, check out our dedicated article on the free Saudi transit visa below.
Saudi Oman visa
The Saudi Arabia-Oman unified tourist visa is a new visa option that enables tourists to visit both countries with a single application and fee. It is part of the joint efforts to enhance tourism and investment cooperation between Saudi Arabia and Oman.
This Saudi Oman visa is designed to attract foreign tourists, as well as residents of GCC countries, to experience the abundant natural wonders and cultural treasures of both Saudi Arabia and Oman. Please note that this visa is exclusively for tourism purposes and does not grant permission for work or study in either country.
The eagerly anticipated unified Saudi-Oman tourist visa has not been introduced yet, and information regarding its specifics remains limited.
You can refer to our dedicated Saudi Oman visa article below for more details
Saudi Arabia visa scheme for GCC residents
The Kingdom of Saudi Arabia has launched a new visa scheme for GCC residents with the primary objective of boosting tourism. According to the latest visa rules, GCC residents now have the option to apply for an eVisa through the Visit Saudi online portal, which enables them to visit Saudi for both Umrah and tourism purposes. Regardless of their occupation, citizens of the Gulf Cooperation Council (GCC) nations can now obtain a Saudi tourist visa.
Hence, visitors flying to Saudi Arabia are no longer required to go through the hassle of visiting an embassy in person to apply for a visa, making the visa application process simple and more straightforward.
Requirements
To be eligible to apply for the Saudi eVisa, GCC residents must meet the following conditions:
the residency document must be valid for three (3) months.
the passport must be valid for at least six (6) months
a parent application is mandatory for children under the age of 18.
Application process
To apply for the Saudi eVisa, GCC residents need to follow the steps given below:
visit the MOFA website and log in to your account.
fill out the required information.
upload the required eVisa documents
Once approved, you will receive your Saudi eVisa via email.
How to apply for a Saudi Arabia visa?
Through online 
Once you have prepared all the documents and prerequisites needed to prove your eligibility, you can apply for the Saudi eVisa by these 3 simple steps:
Through offline 
If you are unable to apply for the visa online, you can directly visit the Saudi Embassy in your country and proceed with the application process. Please note that different embassies have different procedures, so make sure to be familiar with them prior to your visit to the embassy. 
You can find the list of Saudi Embassies around the globe here. 
Saudi visa fees 
The Saudi visa (فيزا السعودية) fees for different types of visas are:
Tourist eVisa- SAR 300 (USD 123)
Tourist visa on arrival- SAR 480 SAR (USD 154)
Business visa (single entry)- SAR 200 (USD 53)
Business visa (multiple entry)- SAR 500 (USD 133)
Work, Resident, Transit and Student visa- SAR 50 (USD 13)
Hajj and Umrah visa- Free 
Saudi visa status check online
There are several methods available to verify your Saudi visa status. To learn about all these methods, please consult our article below.
Restrictions
There are strict restrictions in place pertaining to certain items being transported into the Saudi Arabian borders. The items are as follows:
alcoholic beverages 

pork and pork products 

prohibited drugs and narcotics 

firearms, explosives, edged weapons 

pornographic materials

furthermore, possessing psychoactive substances when entering the Kingdom of Saudi Arabia is illegal unless authorized by a Government agency.
Please refer here prior to your trip to Saudi Arabia.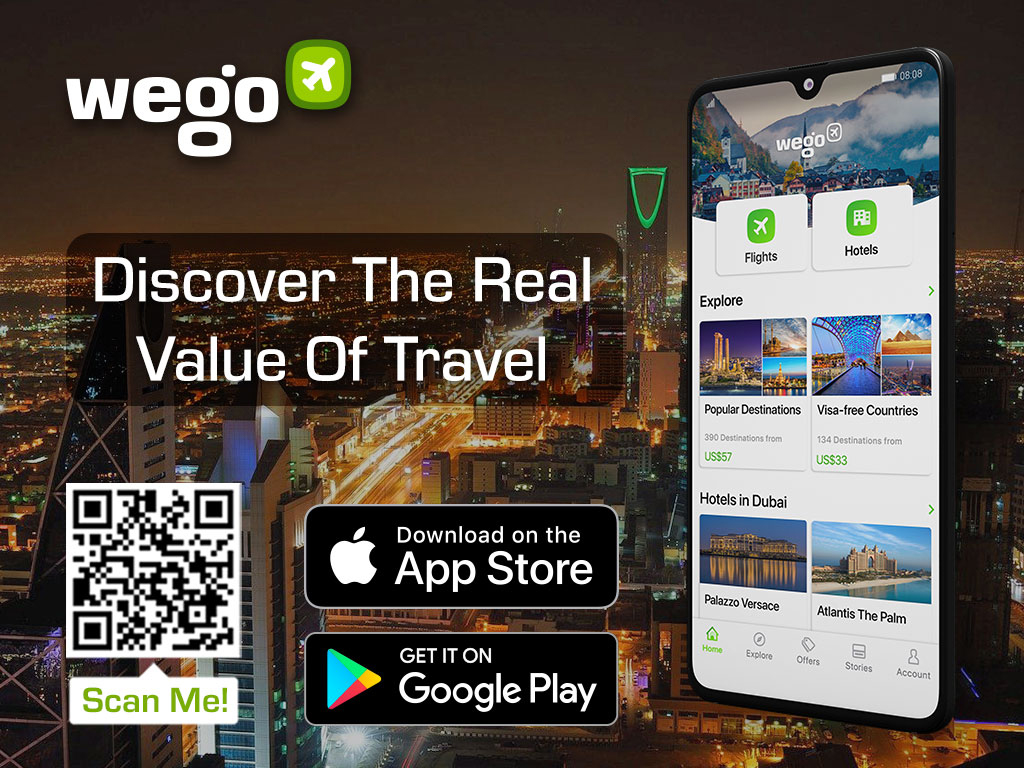 [Total:

219

Average:

4.5

]