This article is reviewed regularly (on a monthly basis) by Wego's editorial team to ensure that the content is up to date & accurate.
The fight against the coronavirus is a battle waged on many fronts. On the frontline, PCR tests and vaccine drives are being rolled out to detect and quell the alarming rate of infection. While on the digital front, mobile apps have been developed by essentially every country and territory to safeguard public health.      
One such app is the Tawakkalna app developed by the Saudi Arabia government to facilitate Saudi citizens and residents in navigating through the pandemic in their daily lives.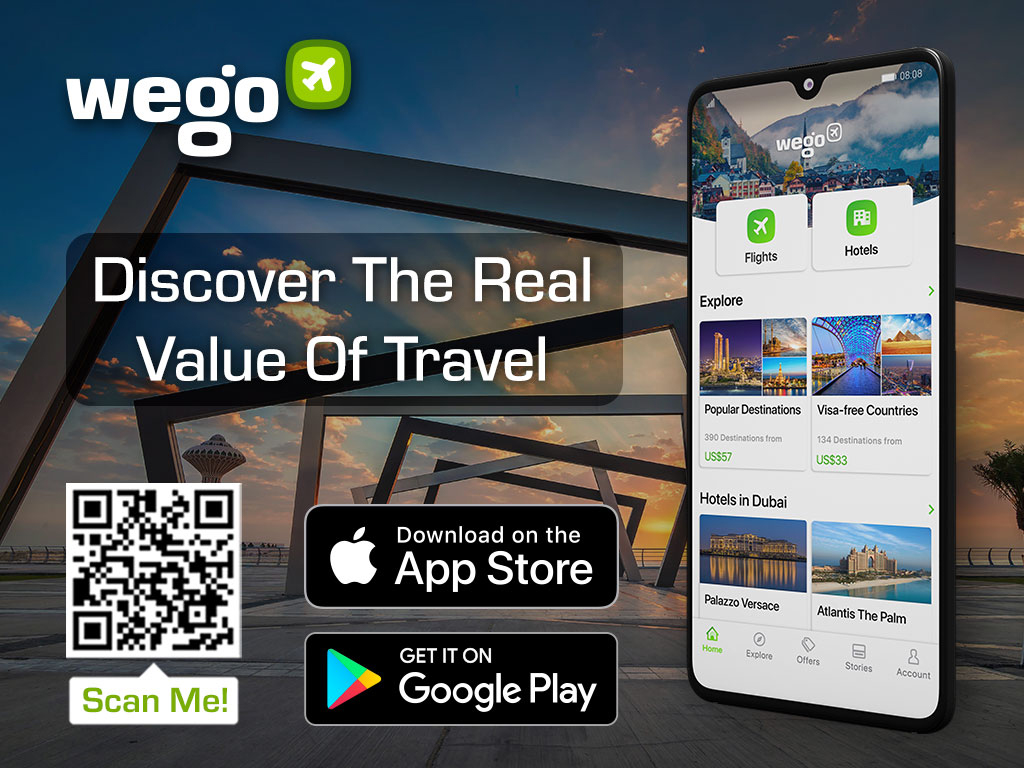 What is the Tawakkalna app?
The Tawakkalna app was originally conceived to support the government of Saudi Arabia's efforts in combating the spread of the coronavirus by facilitating the electronic issuance of movement permits during the curfew period. 
Now, with the advent of the vaccine passport, the Tawakkalna app's role has evolved to include a variety of other services including facilitating the forwarding of a user's COVID credentials to the relevant authorities in an effective manner.
Furthermore, the app now enables users to acquire instant and live information regarding the latest figures of coronavirus infections in Saudi Arabia as well as the early detection of possible infections. 
The Tawakkalna app is available for both iOS and Android.
Tawakkalna app features and services
The Tawakkalna app has numerous essential features, some of which are as follows.
COVID-19 Vaccine Services. This service enables users to book a COVID-19 vaccine appointment after confirming their eligibility.
Health Passport. An important feature confirming that the user has taken all doses of COVID-19 vaccine and is now "immune".
COVID-19 Test Services. A feature that allows users to book a COVID-19 testing appointment and view the results on the app easily.
Caution Mode. A feature allowing users to detect whether or not there is a COVID infected, exposed, or suspected person in the immediate vicinity.
Hajj Permit. The Tawakkalna app is also capable of displaying the Hajj Permit as issued by the Ministry of Hajj and Umrah.
Other services and features include:
Ministry of Justice Appointments

Gathering Permit Services

Electronic Movement Permit Request

Student Permit Services

Reporting Suspected Case 
You can find detailed information on other Tawakkalna app features on its official website.
Additionally, Tawakkalna app may simplify the vaccine registration process required to enter Saudi Arabia. For Saudi citizens and residents, simply showing the 'immune' status on the Tawakkalna app indicating that they have been fully or partially vaccinated or have recovered from the virus for a period not exceeding six months to the relevant authority will prove sufficient.
Otherwise, all those over the age of eight need to submit a negative PCR Covid-19 test taken not more than 72 hours before their scheduled departure for the Kingdom.
Registering on the Tawakkalna app
In order to access these services, users will need to register themselves on the Tawakkalna app. Here are the registration steps for both residents and visitors.
For residents
Download the app

Register a new user and enter the required information

You would receive a verification code on your mobile number registered in Absher

Locate your exact location on the map and answer health questions

Identify the sponsors and dependents in the same place of your residence (Family – Domestic workers)
For visitors
Download the app

Fill in your personal information, which includes passport number, phone number, date of birth and nationality

You will receive a verification code via SMS. Input the verification code

Create a password of 8 or more characters
Without Absher account
For those without an Absher account, you may obtain one here. Otherwise, a person can only register for the Tawakkalna app by being recommended by those with an Absher account.
Countries where Tawakkalna can be used
The Tawakkalna app is accessible in no less than 75 countries worldwide. The countries are as follows.
Middle East and Africa
Saudi Arabia, United Arab Emirates, Kuwait, Bahrain, Qatar, Oman, Jordan, Algeria, Sudan, Somalia, Morocco, Tunisia, Djibouti, Palestine, Libya, Egypt, South Africa, Lebanon, Nigeria, Eritrea, Ethiopia, Mauritania.
Europe
Bosnia, Portugal, Czech Republic, Denmark, Sweden, UK, Norway, Austria, Greece, Spain, Estonia, Italy, Andorra, Ireland, Iceland, Belgium, Poland, Germany, Romania, San Marino, Slovakia, Slovenia, Switzerland, France, Finland, Cyprus, Croatia, Latvia, Luxembourg, Lithuania, Liechtenstein, Malta, Monaco, Netherlands, Montenegro, Azerbaijan.
Asia and Oceania
Indonesia, Afghanistan, Uzbekistan, India, Sri Lanka, Philippines, Bangladesh, Japan, Brunei, Singapore, Kazakhstan, Malaysia, New Zealand, Maldives.
America
USA and Canada.