This article is reviewed regularly by Wego's editorial team to ensure that the content is up to date & accurate.
Updated August 2023
Even though most of the COVID-19 have been eased in Saudi Arabia, it is best to keep updated regarding the coronavirus information. Bearing that in mind, mobile apps are what people exactly need because they have been developed by essentially every country and territory to safeguard public health.      
One such app is the Tawakkalna app, developed by the Saudi Arabia government to facilitate Saudi citizens and residents in navigating the pandemic in their daily lives.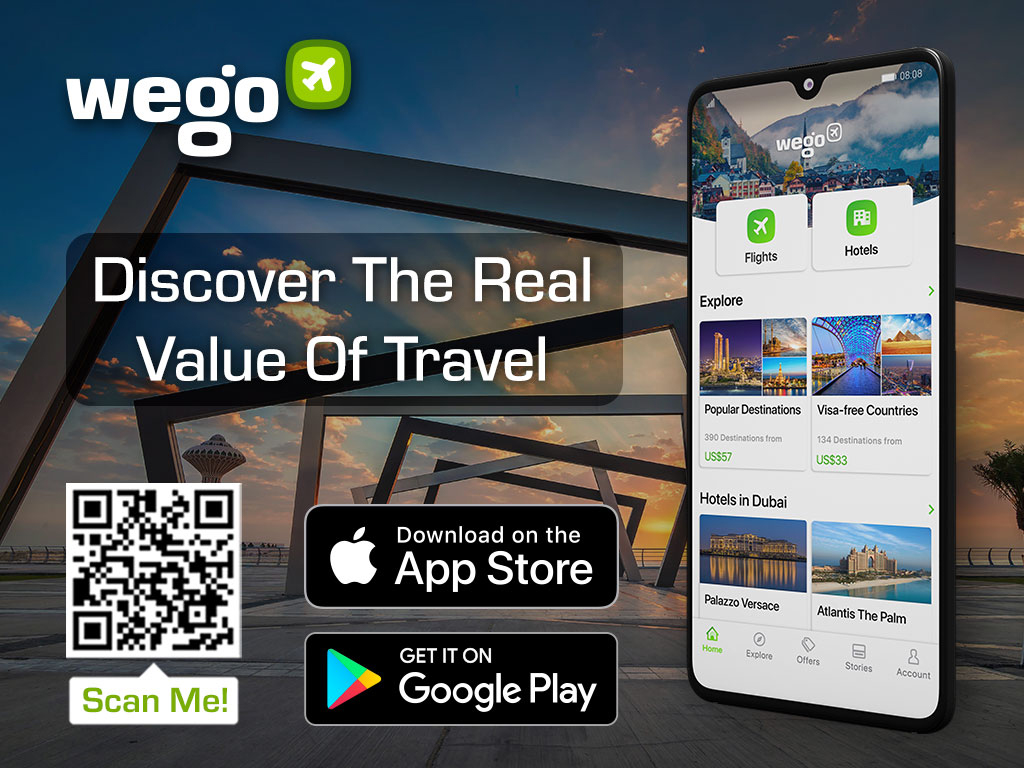 What is the Tawakkalna app?
The Tawakkalna app provides a variety of services, primarily confirming the user's COVID credentials to the relevant authorities. The app also gives the most up-to-date notifications and medical news from the Ministry of Health regarding the illness, as well as its transmission, prevention methods, and mobility permits. Check out our Arabic guide on Tawakkalna – تطبيق توكلنا: تعرّف على خدماته المميزة!
Per Saudia's (الخطوط السعودية) travel guidelines page, travellers are required to register travel details on the Tawakkalna app.
Tawakkalna services app
Please note that the Tawakkalna app is different from the new Tawakkalna Services app recently launched by the Saudi Data and Artificial Intelligence Authority (SDAIA). Unlike the Tawakkalna app, which mainly functions as a means of showing your health condition upon entry to public places, the Tawakkalna Services app focuses more on improving the quality of life for residents of Saudi Arabia.
Currently, the Tawakkalna Services app provides 140 services, including rendering a driving license, ticket purchases for events, insurance documentation, passport inquiries and requests, a digital wallet approved by government agencies, charitable donations, data correction, and information verification.
Tawakkalna app as an entry requirement to Saudi Arabia
Please note that it is no longer required to show your vaccination status via the Tawakkalna app to enter Saudi Arabia.
Furthermore, the Ministry of Health in Saudi Arabia has stated that immunization and health verification are NO longer required on the Tawakkalna application to enter facilities, activities, and events, as well as for boarding planes and public transport vehicles.
However, if you want to book appointments for testing, you can do so via Tawakkalna app and the test results will be delivered through the app within 72 hours or less.
Tawakkalna app vaccine status check
Tawakkalna also acts as a kind of health passport that shows an 'immune' status if the holder has been fully vaccinated.
Please note that in order to be considered immune, residents and visitors must be able to satisfy certain requirements concerning their vaccination status. Among others, individuals who have received the booster shot within eight months of their second vaccine dose will be considered 'immune' on Tawakkalna.
KSA citizens who wish to undertake international travel can take their third booster shot within eight months of the second jab instead of the earlier stipulated three months. This does not apply to age groups specified or excluded by the kingdom's health ministry.
Tawakkalna registration and login
In order to access all services on Tawakkalna, users will need to register themselves. Here are the registration steps for both residents and visitors.
For residents
Download the app

Register a new user and enter the required information

Log in with the ID and the password you used when you registered

You will receive a verification code on your mobile number

Locate your exact location on the map and answer health questions

Identify the sponsors and dependents in the same place of your residence (Family – Domestic workers)
For visitors
Download the app

Register a new user and enter the required information

Fill in your personal information, which includes passport number, phone number, date of birth and nationality

GCC citizens can also register with their GCC card number or border number.

You will receive a verification code via SMS. Input the verification code

Create a password of 8 or more characters
Without Absher account
Absher registration is essential for Tawakkalna app due to its integration with government databases, enabling accurate personal verification. This ensures secure and reliable access to vital health and safety information, enhancing public welfare in Saudi Arabia.
For those without an Absher account, you may register by being recommended by those with an Absher account. Dependents of Iqama holders, GCC nationals, and visit visa holders can now create an Absher account, using border numbers for visitors. You and your sponsor may do so through this process:
Log in to Absher
Click on 'Individuals'
Go to 'My services' >> 'Services' >> 'General services'
Click on 'Register a mobile number for Tawakkalna'
Fill in the required information: ID,

date of birth

, mobile number
The person without an Absher account will then receive a verification code
After completing the identification process, you will receive a message stating that you can register on Tawakkalna
Tawakkalna app download
The Tawakkalna app can be downloaded for free and is available for both iOS and Android.
Tawakkalna app for Umrah and Hajj services
Eatmarna permit: A feature that allows users to preview all Eatmarna permits, including permits for praying in the Two Holy Mosques, performing Tawaf, visiting the Prophet's Tomb or Rawdah and more.
Hajj and Umrah permits and tickets: The Tawakkalna app allows overseas pilgrims to purchase tickets for Hajj and Umrah. The application also issues permits, and those who wish to renew their permits can visit the 'Issue permit' section in the application to do so.
Hajj permit: The Tawakkalna app provides Hajj permits, as issued by the Ministry of Hajj and Umrah, facilitating pilgrim registration and managing entry to the holy sites. This ensures a safe and organized Hajj experience in Saudi Arabia.
Umrah permit: A feature that has been linked with the Eatmarna app to view the Umrah permit on Tawakkalna. This feature will also make the application automatically cancel a pilgrim's permit in case of their health condition changes, ensuring a safe Umrah to all.
Coloured Indicators: The Ministry of Hajj and Umrah has updated the Tawakkalna applications to include coloured indicators showing the status of congestion during peak time at the Two Holy Mosques. The grey colour indicated no availability of booking while green indicates slightly crowded, orange indicates moderately crowded and red indicates heavily crowded.
Tawakkalna app other features and services
The Tawakkalna app offers essential services, including COVID-19 health status verification, movement permits, and access to governmental updates in Saudi Arabia.
COVID tracing app and paas services
COVID-19 vaccine services. This service enables users to book a COVID-19 vaccine appointment after confirming their eligibility.
COVID-19 test services. A feature that allows users to book a COVID-19 testing appointment and view the results on the app easily.
Caution mode. A feature allowing users to detect whether or not there is a COVID infected, exposed, or suspected person in the immediate vicinity.
Gathering permit: It enables users (government, commercial, or personal) to issue gathering permits and get QR codes for visitors. The code can be shared and used to report suspected cases, edit or delete permits, check entry permits' status, and record users' usage statistics.
Travel requirements: The application has additionally launched a feature that allows travellers to check the travel requirements in all parts of the world. Users can also review the COVID-19-related 'health travel requirements' for every country. The option is available under 'Travel Services' in the app.
Countries where Tawakkalna can be used
The Tawakkalna app is accessible in no less than 75 countries worldwide. The countries are as follows.
The Middle East and Africa
Saudi Arabia, United Arab Emirates, Kuwait, Bahrain, Qatar, Oman, Jordan, Algeria, Sudan, Somalia, Morocco, Tunisia, Djibouti, Palestine, Libya, Egypt, South Africa, Lebanon, Nigeria, Eritrea, Ethiopia, and Mauritania.
Europe
Bosnia, Portugal, Czech Republic, Denmark, Sweden, UK, Norway, Austria, Greece, Spain, Estonia, Italy, Andorra, Ireland, Iceland, Belgium, Poland, Germany, Romania, San Marino, Slovakia, Slovenia, Switzerland, France, Finland, Cyprus, Croatia, Latvia, Luxembourg, Lithuania, Liechtenstein, Malta, Monaco, Netherlands, Montenegro, Azerbaijan.
Asia and Oceania
Indonesia, Afghanistan, Uzbekistan, India, Sri Lanka, Philippines, Bangladesh, Japan, Brunei, Singapore, Kazakhstan, Malaysia, New Zealand, and the Maldives.
America
USA and Canada.
[Total:

122

Average:

4.8

]