This article is reviewed regularly (on a monthly basis) by Wego's editorial team to ensure that the content is up to date & accurate.
As is well-known, the Hajj pilgrimage is one of the five pillars of Islam. Prior to the pandemic, millions of Muslims travel to Makkah from around the world to visit the Great Mosque of Makkah (Masjid al Haram) and perform various religious rituals and devotion.
However, in addition to this Ibāda (act of worship), there is also the Umrah or the "minor Hajj," which similarly necessitates Muslims to make their way to the Holy City and complete a set of rituals.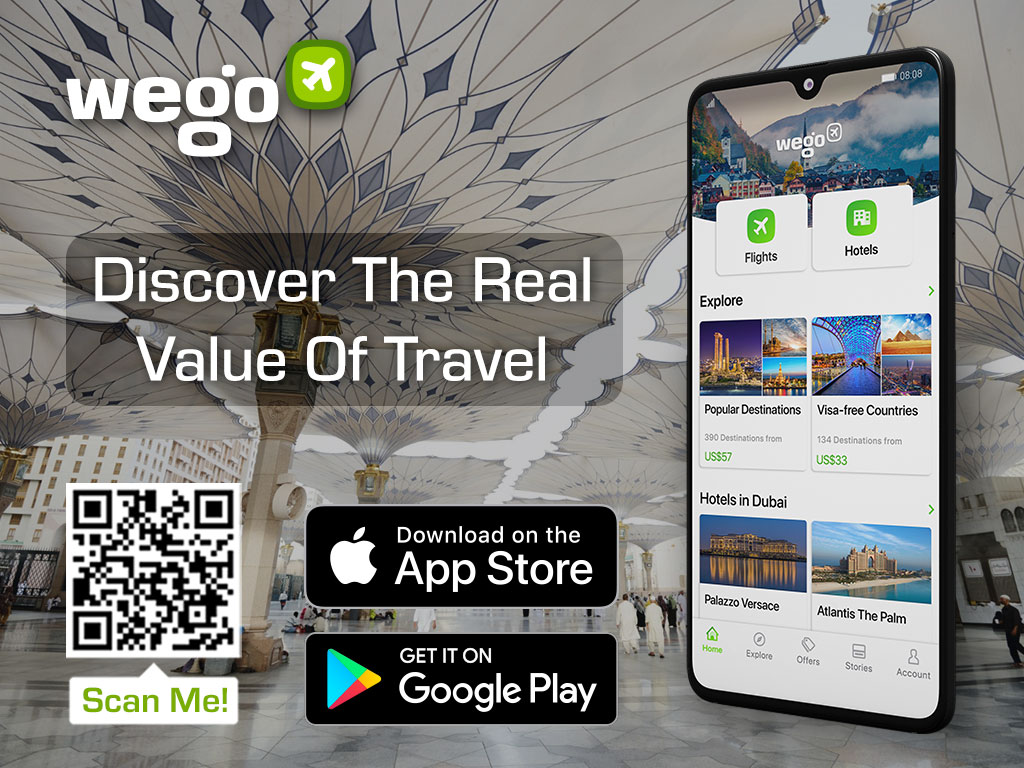 Saudi nationals, expatriate residents, and foreign pilgrims have been able to perform Umrah following last year's successful Hajj season. But what of Umrah 2022? Will there be fresh restrictions and guidelines from the Saudi authorities? Let us learn more about the lesser-known Umrah pilgrimage for the year 2022. 
When is Umrah 2022?
While it is considered ideal to perform Umrah during the holy month of Ramadan, Umrah may essentially be performed any time during the year.
However, performing Umrah is subject to the rules and regulations implemented by the government of Saudi Arabia. As of January 2022, there have been fresh guidelines and regulations announced by the Ministry of Hajj and Umrah of Saudi Arabia. 
Umrah 2022 news
The Ministry of Hajj and Umrah has confirmed that foreign pilgrims will be allowed to partake in the Umrah. The announcement also states that foreign pilgrims must obtain a vaccination certificate issued by the relevant authorities in their respective countries and must be attached along with their application.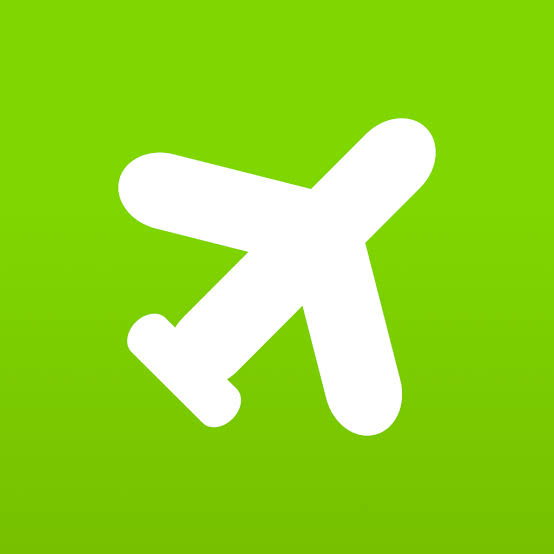 Book Cheap Flights to Saudi Arabia
However, due to the emergence of the Omicron variant, Saudi's Ministry of Hajj has announced restrictions on the issuance of Umrah permits to one every 10 days The 10-day waiting period means that pilgrims will no longer be able to perform consecutive Umrahs one after another.
NEWS | The Ministry of Hajj and Umrah has imposed a 10 day waiting period between Umrah permits due to the application of precautionary measures in Masjid Al Haramhttps://t.co/LsjqnhQLKb

— Haramain Sharifain (@hsharifain) January 3, 2022
The newly announced regulation is aimed to prevent the spreading of the coronavirus in Makkah's Grand Mosque where social distancing measures and mask-wearing requirements have been reimposed.
Furthermore, foreign pilgrims may avoid quarantine if they have been fully vaccinated with a vaccine approved by Saudi Arabia. Foreign pilgrims may additionally stay up to 30 days in a welcome move by the Saudi government. 
Do note that Saudi Arabia has suspended flights from specified countries due to the Omicron variant. These countries are South Africa, Namibia, Botswana, Zimbabwe, Mozambique, Lesotho, Malawi, Zambia, Madagascar, Angola, Seychelles, Mauritius, Union of Comoros and the Federal Republic of Nigeria.
Umrah 2022 guidelines and vaccine requirement
The Saudi Ministry of Hajj and Umrah has stated that the kingdom will allow all domestic and foreign pilgrims aged 12 and above who have been vaccinated against COVID-19 or have recovered from coronavirus to embark on the pilgrimage into the Masjid al Haram in Makkah and the Prophet's Mosque in Medina.
All pilgrims must reserve a spot using the Eatmarna or Tawakkalna app, after which an entry permit is issued.
Those who are caught entering the masjids without a permit will be fined SR1,000. Furthermore, unauthorized vehicles will not be allowed in the central region around Makkah, and worshippers must arrive on time or risk losing their time slot.
At the Grand Mosque, the permit's date and validity will be verified and checked. The permit holder's immunization status will also be duly verified
Rules for foreign Umrah seekers
General rules
For foreign pilgrims allowed to enter the kingdom and perform the Umrah this year, the Ministry of Hajj and Umrah has laid out specific rules and guidelines to be followed, as follows:
Pilgrims are required to visit a care center in Makkah at least six hours before performing Umrah. This will allow the authorities to check their inoculation status according to the type of approved vaccines
Pilgrims will then be handed their bracelets and are required to wear them. They will then be ushered to the Al-Shubaikha gathering center where they must present their bracelets so that data and permits can be duly verified
All pilgrims must strictly abide by the Umrah date and time period allocated to them.
It's also important to note that the Ministry of Hajj and Umrah has authorized hotels to book Umrah pilgrims directly without any third-party involvement during Ramadan. This means that hotels in Makkah are in a position to assist foreign pilgrims wishing to undertake Umrah.
Vaccine rules
Foreign pilgrims fully vaccinated against COVID-19 with complete doses of the following vaccines are allowed to enter Saudi Arabia for any purposes including Umrah.
Pfizer/BioNTech. 2 doses
Oxford/AstraZeneca: 2 doses
Janssen. 2 doses
Moderna. 2 doses
Sinopharm + 1 dose of any of the above vaccines
Sinovac + 1 dose of 1 of any of the above vaccines
Additionally, individuals fully vaccinated with the following vaccines who have not yet taken a booster shot may also enter Saudi Arabia for the purpose of short visits including performing Umrah.
Sinopharm
Sinovac
Covaxin
Sputnik V
Registration for vaccinated pilgrims
An individual's vaccination status will first need to be registered on Saudi Arabia's muqeem portal, at least 72 hours before departure to the Kingdom.
The vaccination certificates are required to be attested by the official health authorities from the origin country of travellers. This can be the Ministry of Health or an authorized health authority. The original certificate needs to be carried upon travelling to/from the Kingdom.
All information will be verified prior to boarding and at the entry points. Failure to comply with these requirements will result in entry prevention and other legal consequences.
Quarantine rules
No quarantine will be necessary for foreign pilgrims fully vaccinated with vaccines approved in Saudi Arabia.
However, foreign pilgrims inoculated with other vaccines approved by the World Health Organisation (WHO) will have to undergo a three-day institutional quarantine. Following a 48-hour isolation, these pilgrims will be required to produce a negative COVID-19 PCR test result in order for them to end quarantine and proceed with the Umrah.
Tawakkalna app
The Tawakkalna and Eatmarna apps are the only official portals authorized to issue genuine permits, and the authorities have warned the public to avoid shady websites and filling out bogus forms.
A foreign pilgrim will need to visit a health center if their health status has not been entered into Tawakkalna.
What type of visa is needed for Umrah?
Foreign pilgrims may apply for either the Umrah visa or the Umrah e-visa to embark on the religious journey. Here we take a look at the requirements of both visas.
Umrah visa
A completed original Umrah visa application form. This form can be obtained by sending a large, self-addressed envelope to your nearest Saudi consulate. However, it is advisable to enlist the help of a certified travel agent to ensure the process goes smoothly
One recent passport size color photograph with a white background. The entirety of the applicant's face must be wholly visible visa and directly facing the camera. Side or angled views will not be accepted
A passport with a minimum validity of six months from the date of the application 
A confirmed and non-refundable airline ticket. Departure from Saudi Arabia must be within two weeks from the date of entry
A valid residency permit must be submitted if the applicant is not a national of the country he/she is applying from
A vaccination certificate against Meningococcal Meningitis should be attached. The certificate of vaccination must have been issued at least 10 days prior to entry while not exceeding three years. The vaccination certificate must be carried by the pilgrim into Saudi Arabia. Note: COVID-19 vaccination certificate is required to enter Saudi Arabia, but it is not one of the requirements of the Umrah visa.
Umrah e-visa
A completed Umrah visa application form can be filled online
A valid passport
A recent passport photo
A valid email address
A debit or credit card
Please note that the Umrah e-visa is only applicable for pilgrims residing in specified countries.
Both the umrah visa and e-visa are valid for 2 weeks. Within these 2 weeks, you should perform Umrah and ensure your departure from Saudi Arabia is within the allotted time.
As for the visa fee, the Umrah visa itself is free but you may need to pay for some services associated with the Umrah visa upon arrival in Saudi Arabia. 
Additionally, if you are holding a Saudi tourist visa or e-visa, you may register for Umrah and obtain the necessary permits to do so. Both the Saudi tourist visa and e-visa are multiple-entry visas valid for one year and allow holders to travel to and enter Saudi Arabia for up to 90 days for each visit.