This article is reviewed regularly (on a monthly basis) by Wego's editorial team to ensure that the content is up to date & accurate.
Updated November 2022
As is well-known, the Hajj pilgrimage is one of the five pillars of Islam. Prior to the pandemic, millions of Muslims travel to Makkah from around the world to visit the Great Mosque of Makkah (Masjid al-Haram) and perform various religious rituals and devotion.
However, in addition to this Ibāda (the act of worship), there is also the Umrah or the "minor Hajj," which similarly necessitates Muslims to make their way to the Holy City and complete a set of rituals.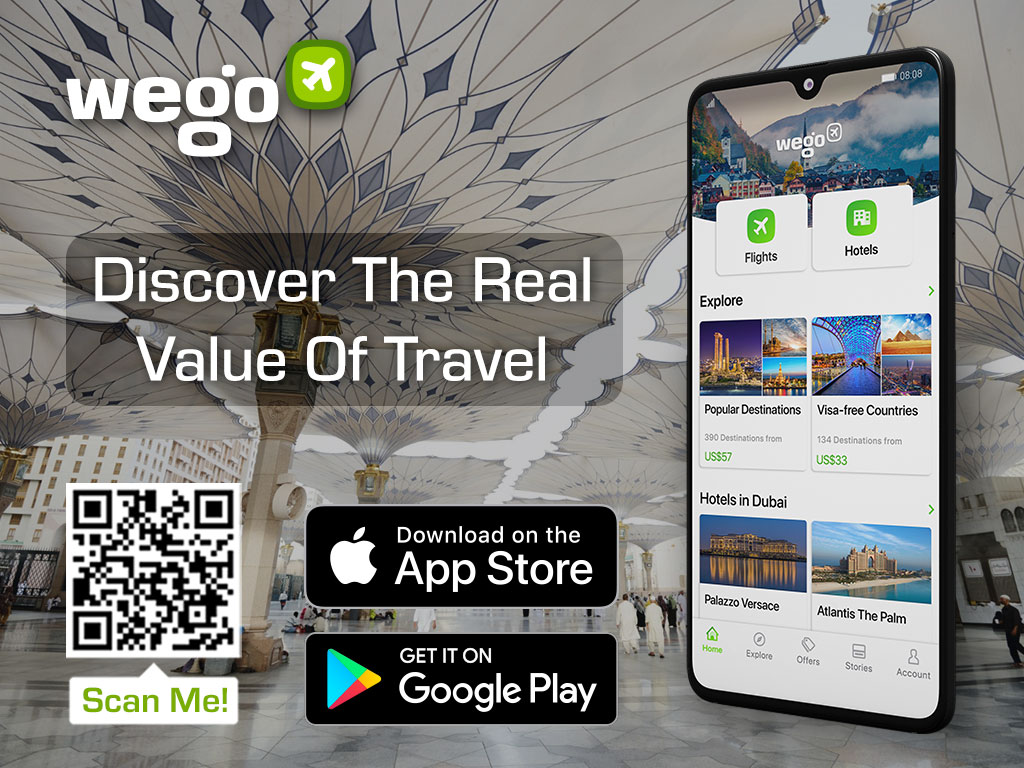 Saudi nationals, expatriate residents, and foreign pilgrims have been able to perform Umrah following last year's successful Hajj season. But what of Umrah 2022? Will there be fresh restrictions and guidelines from the Saudi authorities?
When is Umrah 2022?
While it is considered ideal to perform Umrah during the holy month of Ramadan, the minor Hajj may essentially be performed at any time during the year except during the Hajj season.  
However, performing Umrah is subject to the rules and regulations implemented by the government of Saudi Arabia.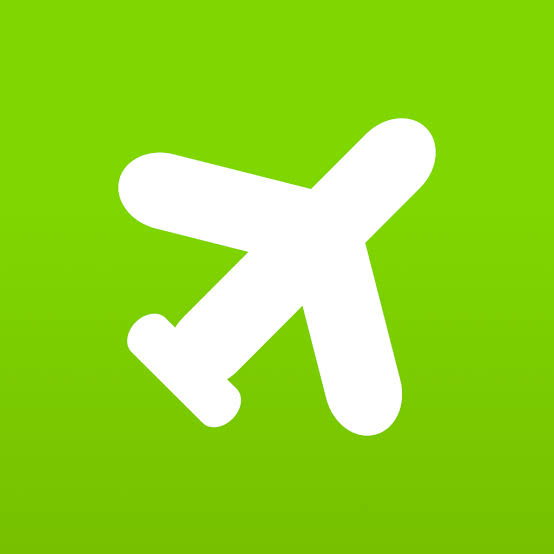 Book cheap flights to Saudi Arabia
Umrah 2022 news
Saudi Arabia has recently extended the validity of the Umrah from 30 days to 90 days. This new arrangement allows pilgrims to move about freely within Saudi Arabia without any restraints.
Pilgrims do not need another tourist visa to travel across the kingdom and can move easily between Makkah and Madinah, or any other city around the kingdom, by train, bus or car during their stay.
Free Umrah for FIFA World Cup 2022 ticket holders
According to a statement by Saudi Arabian government, Muslim World Cup ticket holders applying for the special Saudi e-visa would be able to perform Umrah for free.
The visa will be valid for 10 days before the World Cup, which starts on November 11 and continues until December 18, 2022. The holder of the multiple-entry visa may enter and exit Saudi Arabia at any time; they are not required to enter the nation through Qatar.
Purchasing medical insurance through the visa portal is required.
Umrah requirements 2022
The following are the latest Umrah requirements as per the Ministry of Hajj and Umrah.
Umrah testing requirements
All foreign pilgrims are now allowed to enter Saudi Arabia for Umrah without having to provide a negative PCR or rapid antigen test result before departure to the Kingdom. All travellers arriving on visit visas must have medical insurance to cover any COVID-19-related treatment costs during their stay.
Umrah vaccine requirements 
While Saudi Arabia has lifted most COVID-19-related restrictions, pilgrims looking to perform the Umrah are required to present proof of vaccination upon their arrival at the Kingdom.
The approved vaccines are:
Moderna
Pfizer/BioNTech
Janssen
Oxford/AstraZeneca
For holders of Umrah visas vaccinated with vaccines other than the ones mentioned above, quarantine may be mandatory.
Source: وزارة الحج والعمرة – الأسئلة الشائعة (haj.gov.sa) 
Apart from the COVID vaccine, there are a few more vaccine requirements that foreign pilgrims have to pay attention to before their arrival in Saudi Arabia:
Yellow Fever vaccine: All foreign pilgrims arriving from countries or areas at risk of yellow fever must present a valid yellow fever vaccination certificate showing the person were vaccinated at least 10 days and no more than 10 years before their arrival.
Meningococcal Meningitis vaccine: All foreign pilgrims have to be vaccinated against meningitis at least ten days and no more than three years before their arrival in Saudi Arabia.
Polio vaccine: All foreign pilgrims from polio-endemic countries and re-established transmission countries have to at least receive one dose of Oral Polio Vaccine (OPV) at least six weeks before their arrival to Saudi Arabia. They will have to present their proof of vaccination upon their arrival and they will also receive one more dose of OPV on their arrival.
Seasonal Flu Shot: The Ministry of Health in Saudi Arabia recommends all foreign pilgrims be vaccinated against seasonal influenza before their arrival to KSA. Pregnant women, the elderly, and individuals with underlying health conditions are highly recommended to take the Seasonal Flu Shot before their arrival.
Umrah vaccine registration
An individual's vaccination status will first need to be registered on Saudi Arabia's muqeem portal, at least 72 hours before departure to the Kingdom.
The vaccination certificates are required to be attested by the official health authorities from the origin country of travellers. This can be the Ministry of Health or an authorized health authority. The original certificate needs to be carried upon travelling to/from the Kingdom.
All information will be verified prior to boarding and at the entry points. Failure to comply with these requirements will result in entry prevention and other legal consequences.
Umrah quarantine requirements
In line with Saudi Arabia's latest Umrah entry requirements, no quarantine will be necessary for all foreign pilgrims fully vaccinated with Pfizer, AstraZeneca, Moderna, and Janssen.
For those who have had one dose of the following vaccines:
Sinopharm
Sinovac
Covaxin
they will be subject to institutional quarantine for three days and must submit a PCR test certificate after 48 hours from the date of institutional quarantine.
Social distancing and mask-wearing
The Hajj and Umrah authorities have lifted the social distancing measures in the Grand Holy Mosque, the Prophet's Holy Mosque and all other mosques. Note that mask-wearing, though not required outdoors, is still required to be worn inside mosques and other indoor facilities.
Women can now perform Umrah without a mahram 
As per an announcement made by the Saudi Ministry of Hajj and Umrah, it is now permissible for a woman to perform Hajj or Umrah without a mahram. Instead, according to the announcement, "trustworthy women or secure company" will be able to accompany them instead. 
Further, allowing women to perform Umrah without the condition of a mahram provides convenience for women eager to perform the minor pilgrimage. Security has also been reinforced throughout the Kingdom and in all means of transportation and at ports to provide women with protection and security. Moreover, strong infrastructure has been established in legislation, including the anti-harassment system.
Case in point, surveillance cameras are obligatory in vital areas, including airports, border crossing ports, the Grand Mosque, the Prophet's Mosque and others. These facilities guarantee women's safety as they do not have to worry perform their pilgrimages without a mahram, or male guardian.
What type of visa is needed for Umrah?
Foreign pilgrims may apply for either the Umrah visa or the Umrah e-visa to embark on the religious journey. 
Umrah visa
As per the Ministry of Hajj and Umrah, pilgrims are encouraged to contact an approved tourism company or agency in their country of residence to obtain the service package, complete the visa requirements, and book an appointment for Umrah and prayer in the Ar-Rawdhah Ash-Shareefah. The validity of the Umrah visa has now been extended from one month to three months.
Alternatively, pilgrims may also arrange their Umrah trip directly through any of the approved platforms listed on the Maqam portal.
Visit visa for Umrah in 24 hours 
Umrah seekers outside Saudi Arabia may apply for their Umrah visa individually with the issuance time taking up to 24 hours. As mentioned, Umrah seekers may apply for the E-visa at the Maqam portal.
Can I perform Umrah using a tourist visa?
Yes, you can. The Ministry of Hajj and Umrah has announced that the Kingdom of Saudi Arabia will now allow visitors holding Saudi tourist visas to perform Umrah. Henceforth, citizens of 49 countries, eligible to apply for the Saudi electronic visa, can now perform Umrah in the Kingdom by securing their visas online at the Visit Saudi Arabia website, or immediately upon arrival at airports.
As reported by the Ministry, citizens who qualify to apply for the Umrah visa by using tourist visas include holders of US, UK and Schengen visas. The visas of such applicants shall be valid and should bear an entry stamp from the issuing country.
The system allows eligible applicants to obtain a tourist visa, valid for a period of 12 months, upon arrival at one of the Saudi airports without the need for prior application, and the visa holders will be allowed to visit the cities and regions all over the Kingdom.
Furthermore, family visit visa holders from different nationalities can also perform Umrah by booking an appointment through the Nusuk application via their relatives in the Kingdom during their visit to the Kingdom.
To perform Umrah, it is required for travellers to obtain comprehensive health insurance, which includes coverage of treatment costs for the Covid-19 infection, accidents resulting in death or disability; expenses due to flight delays or cancellations, and other matters.
Some of the other documents required include proof of residence and employment, return ticket, bank statement proving financial stability, itinerary, and complete personal information.
Alternatively, travellers who wish to perform Umrah from nations other than those currently qualified should apply for visas at the Kingdom's embassies in their respective countries.
Once the Hajj season is over, performing Umrah on a tourist visa does offer its own advantages such as a longer stay period, permission for multiple entries, and the freedom to choose your own hotel for Umrah.
Here are our top picks of hotels in Makkah and Madinah that you can book to ensure suitable accommodation:
Makkah Tower Hotel
Set in the heart of Makkah overlooking the Masjid al-Haram, the Makkah Tower Hotel offers a range of excellent rooms and suites set in a prime location. Enjoy a host of premium amenities, including excellent dining and majestic views from the panoramic glass lifts.
Rating: 5*
Distance to Masjid al-Haram: less than 1 kilometer/1-minute walk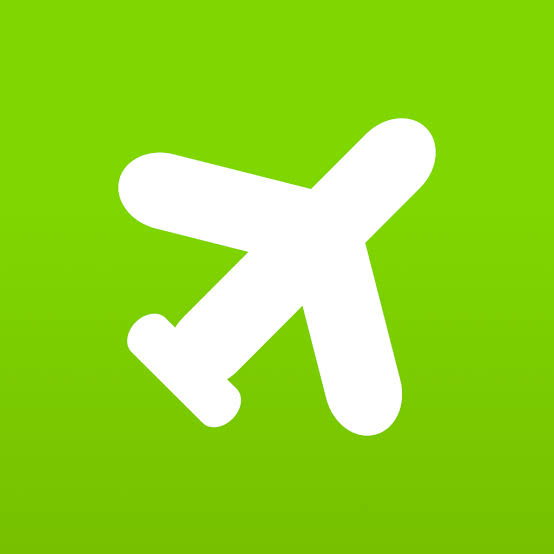 Book your stay on Wego
Pullman ZamZam Makkah
The Pullman ZamZam Makkah hotel is an iconic 5-star hotel that regularly welcomes Umrah and Hajj pilgrims with Hijazi hospitality. The hotel provides pilgrims with partial views over the ever-inspiring Kaaba and the Masjid Al Haram. Amenities include an excellent in-room dining experience featuring international and oriental specialities and facilities for the disabled.
Rating: 5*
Distance to Masjid al-Haram: less than 1 kilometer/1-minute walk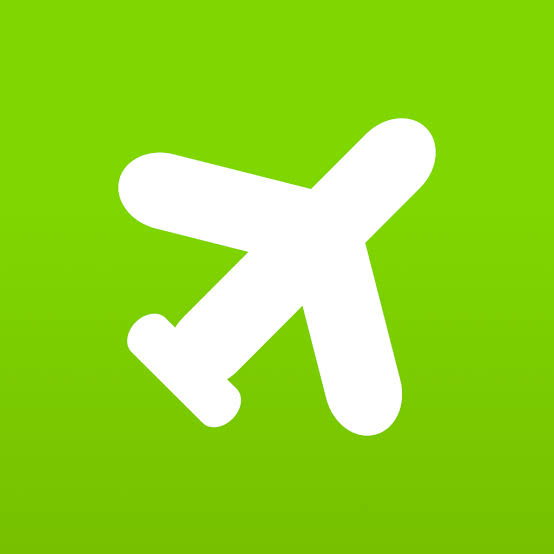 Book your stay on Wego
Conrad Makkah
Umrah pilgrims will definitely be able to take advantage of the hotel's close proximity to both the Masjid al-Haram and the Kaaba. Conrad Makkah features a fusion of contemporary and traditional Islamic architecture and a range of dining options serving Arabic and international cuisine, a fitness centre, and light-filled meeting spaces.
Rating: 5*
Distance to Masjid al-Haram: less than 1 kilometer/3-minute walk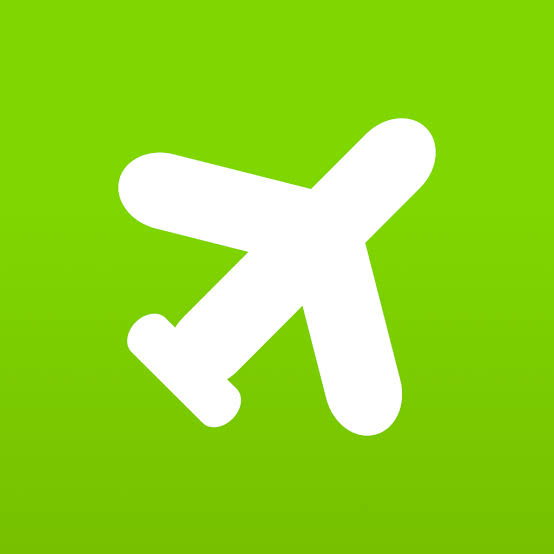 Book your stay on Wego
Hilton Suites Makkah
Set in the heart of Makkah, Hilton Suites Makkah is just steps away from important religious sites, historical landmarks and popular attractions, such as the Kaaba and the Holy Mosque. Guests may enjoy the convenience of easy access to the Umrah sites along with access to shopping and dining at Jabal Omar mall. Hilton Suites also feature a prayer hall with views of the Grand Mosque.
Rating: 5*
Distance to Masjid al-Haram: less than 1 kilometer/1-minute walk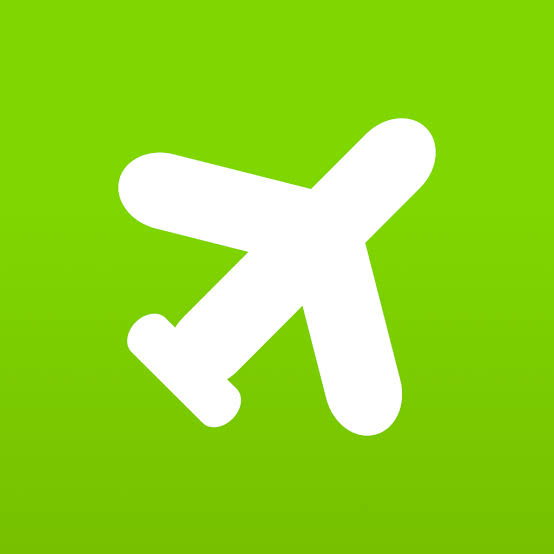 Book your stay on Wego
Jabal Omar Hyatt Regency Makkah
Situated at the heart of the holy city of Makkah, Jabal Omar Hyatt Regency Makkah offers visitors and pilgrims alike a unique hospitality experience, blending comfort and convenience in an elegant atmosphere. The hotel is just a one-minute walk from the Masjid al-Haram. The hotel is also readily accessible by road, with seamless connectivity to and from Jeddah, the region's urban centre and main port city, as well as King Abdulaziz International Airport.
Rating: 5*
Distance to Masjid al-Haram: less than 1 kilometer/2-minute walk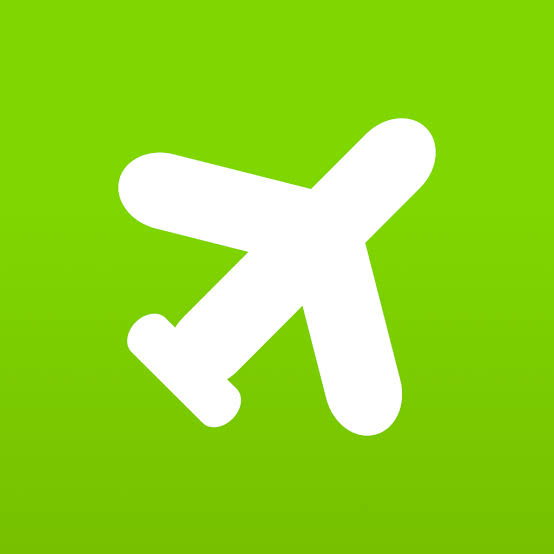 Book your stay on Wego
Umrah permit
While entry to the Grand Mosque no longer requires a permit, Umrah pilgrims still require a permit to perform Umrah and pray in the Holy Rawdah, the chamber where Prophet Mohammed is buried.
Umrah permit through Nusuk App
The Saudi authorities have launched the integrated electronic platform dubbed Nusuk to serve as the new gateway for pilgrims looking to make their way to the holy cities of Makkah and Madinah, and beyond. Additionally, new features and functionalities have also been added to the Nusuk app. Users will be able to apply for an Umrah visa and permit, entry to the Rawdah As Sheerafah, and numerous others.
Anyone interested in downloading the Nusuk app may do so at the Appstore and Playstore.
For more detail on how you can obtain the Umrah permit, please consult our dedicated article below.
Please note that the Umrah permit will be immediately cancelled if:
The individual is infected with COVID-19
The individual had been in contact with an infected person
The visa holder does not enter the KSA 6 hours before the Umrah booking date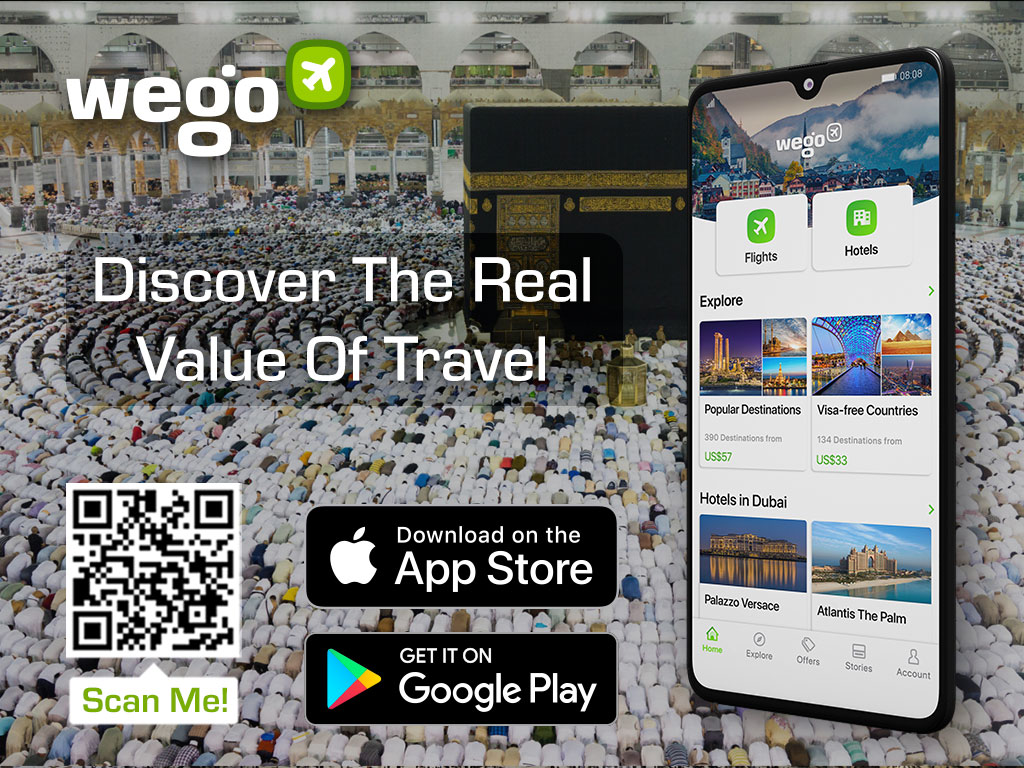 [Total:

169

Average:

4.8

]