This article is reviewed regularly (on a monthly basis) by Wego's editorial team to ensure that the content is up to date & accurate.
Updated 10 June 2022
As is well-known, the Hajj pilgrimage is one of the five pillars of Islam. Prior to the pandemic, millions of Muslims travel to Makkah from around the world to visit the Great Mosque of Makkah (Masjid al Haram) and perform various religious rituals and devotion.
However, in addition to this Ibāda (act of worship), there is also the Umrah or the "minor Hajj," which similarly necessitates Muslims to make their way to the Holy City and complete a set of rituals.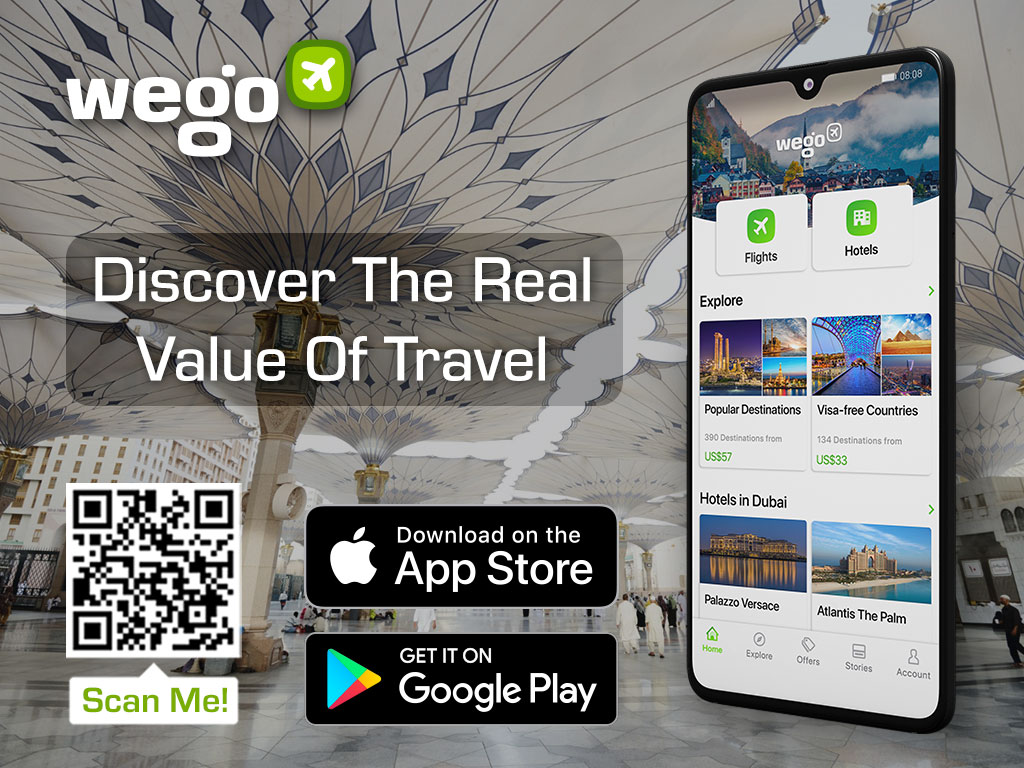 Saudi nationals, expatriate residents, and foreign pilgrims have been able to perform Umrah following last year's successful Hajj season. But what of Umrah 2022? Will there be fresh restrictions and guidelines from the Saudi authorities?
When is Umrah 2022?
Umrah may essentially be performed any time during the year, although it is considered ideal to perform it during the holy month of Ramadan. This year, Ramadan will start from 2 April 2022 until 2 May 2022. There are also countries that start Ramadan from 3 April 2022 until 3 May 2022. Check out for more details of the countries in our Ramadan 2022 updates article below: 
However, performing Umrah is subject to the rules and regulations implemented by the government of Saudi Arabia. As of April 2022, most COVID restrictions for entry into Saudi Arabia have been lifted by the Ministry of Hajj and Umrah of Saudi Arabia. 
Umrah 2022 news
Foreign Umrah seekers are currently allowed to perform Umrah this year. The Ministry of Hajj and Umrah has further confirmed that most COVID restrictions have also been lifted.
As it stands, foreign pilgrims are no longer required to present a negative PCR test or rapid antigen test on arrival. Quarantine requirements for pilgrims and other international travellers have also been dropped.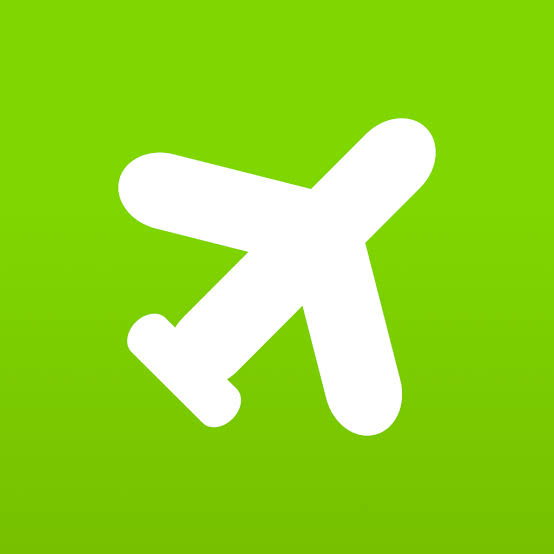 Book Cheap Flights to Saudi Arabia
Online registration for pilgrims from Europe, the US and Australia
The Ministry of Hajj and Umrah confirmed that pilgrims from Europe, North America, and Australia can register electronically for this year's Hajj.
Pilgrims from these countries will be able to register their data and submit their official documents, including passports and necessary vaccination papers for Covid-19. Then they will enter the lottery process for the appropriate packages and complete the online payment process. After that, the requests are sent to the Ministry of Foreign Affairs to issue visas in consultation with the Information Center of the Ministry of Hajj and Umrah.
The Ministry has announced five steps for the e-registration for hajj:
The first step starts from three to six of June and includes registration that suits the applicant's preferences.
The period from six to eight June is for verifying the required documents.
On June 10, those who are eligible for hajj this year are selected. 
From June 11 to 12, payment is made through the Mutawwif platform after receiving notification of their candidacy for hajj.
On June 14, hajj visas will be issued for applicants once the payment process is complete.
Entry permit to Makkah
Saudi authorities have recently announced a rule where all expatriates wishing to enter Makkah are required to first obtain an entry permit. This means that holders of tourist or visit visas wishing to perform Umrah may only do so after they have secured the Makkah entry permit.
This requirement will apply until the end of this year's Hajj season.
The current Umrah season will end on 31 May
The Ministry of Hajj and Umrah has stated that the deadline for Umrah for foreign pilgrims this season has been set to 31 May 2022. This means that beyond the 31 May deadline, foreign pilgrims will not be able to perform the Umrah until after the Hajj season has concluded. The Ministry of Hajj and Umrah further clarifies that the deadline for applying to obtain an Umrah visa for foreign Umrah seekers is 16 May 2022.
As for when Umrah will reopen after Hajj 2022, based on previous years, Umrah will likely reopen some six weeks following the conclusion of the Hajj season. 
Umrah permit issued through Eatmarna and Tawakkalna
Umrah pilgrims can now pre-plan their Umrah via the Eatmarna and Tawakkalna applications. The Ministry of Hajj and Umrah has added a new functionality allowing pilgrims to register for their Umrah permits and identify the most suitable time to perform Umrah based on the crowd percentage and time of day.
The new functionality is in line with the Saudi Ministry of Hajj and Umrah's decision to lift social distancing measures in the Grand Holy Mosque, the Prophet's Holy Mosque and all other mosques. 
Umrah age limit 2022
There is no age limit or requirement for anyone to perform the prayer at the Two Holy Mosques. However, to organize pilgrims according to the absorptive capacity, the Ministry has restricted the minimum age for issuing permits to perform Umrah and pray at Al-Rawdah Sharifa to be limited to only children who are 5 years and older.
Female pilgrims allowed to perform Umrah without a male guardian
Recently, the Ministry of Hajj and Umrah allowed women aged 18 to 65 to perform Umrah without a male guardian or "mahram", but on the condition that they are a part of a group. They are also required to be vaccinated for one dose (partially vaccinated) and free of any diseases.
Umrah requirements 2022
Testing requirements
All foreign pilgrims no longer need to present a negative result of PCR test or Rapid Antigen to enter Saudi Arabia. However, travellers arriving on visit visas must have medical insurance to cover any COVID-19 related treatment costs during their stay.
Vaccinations requirements 
Effective March 23, 2022, Saudi Arabia has lifted all COVID-19 related restrictions. Pilgrims no longer have to present the proof of vaccination upon their arrival at the Kingdom. Hence, unvaccinated pilgrims now can enter KSA to perform Umrah at any time of their convenience.   
There are a few more vaccine requirements that foreign pilgrims have to pay attention to before their arrival in Saudi Arabia:
Yellow Fever vaccine: All foreign pilgrims arriving from countries or areas at risk of yellow fever must present a valid yellow fever vaccination certificate showing the person were vaccinated at least 10 days and no more than 10 years before their arrival.
Meningococcal Meningitis vaccine: All foreign pilgrims have to be vaccinated against meningitis at least ten days and no more than three years before their arrival in Saudi Arabia.
Polio vaccine: All foreign pilgrims from polio-endemic countries and re-established transmission countries have to at least receive one dose of Oral Polio Vaccine (OPV) at least six weeks before their arrival to Saudi Arabia. They will have to present their proof of vaccination upon their arrival and they will also receive one more dose of OPV on their arrival.
Seasonal Flu Shot: The Ministry of Health in Saudi Arabia recommends all foreign pilgrims be vaccinated against seasonal influenza before their arrival to KSA. Pregnant women, the elderly, and individuals with underlying health conditions are highly recommended to take the Seasonal Flu Shot before their arrival.
Registration for vaccinated pilgrims
An individual's vaccination status will first need to be registered on Saudi Arabia's muqeem portal, at least 72 hours before departure to the Kingdom.
The vaccination certificates are required to be attested by the official health authorities from the origin country of travellers. This can be the Ministry of Health or an authorized health authority. The original certificate needs to be carried upon travelling to/from the Kingdom.
All information will be verified prior to boarding and at the entry points. Failure to comply with these requirements will result in entry prevention and other legal consequences.
Quarantine requirements
In line with Saudi Arabia's new entry requirements, no quarantine will be necessary for all foreign pilgrims arriving in the Kingdom.
Social distancing and mask-wearing
The Hajj and Umrah authorities have lifted the social distancing measures in the Grand Holy Mosque, the Prophet's Holy Mosque and all other mosques. Note that mask-wearing, though not required outdoors, is still required to be worn inside mosques and other indoor facilities.
What type of visa is needed for Umrah?
Foreign pilgrims may apply for either the Umrah visa or the Umrah e-visa to embark on the religious journey. Here we take a look at the requirements of both visas.
Umrah visa
A completed original Umrah visa application form. This form can be obtained by sending a large, self-addressed envelope to your nearest Saudi consulate. However, it is advisable to enlist the help of a certified travel agent to ensure the process goes smoothly
One recent passport size color photograph with a white background. The entirety of the applicant's face must be wholly visible visa and directly facing the camera. Side or angled views will not be accepted
A passport with a minimum validity of six months from the date of the application 
A confirmed and non-refundable airline ticket. Departure from Saudi Arabia must be within two weeks from the date of entry
A valid residency permit must be submitted if the applicant is not a national of the country he/she is applying from
A vaccination certificate against Meningococcal Meningitis, Yellow Fever (if you are from one of the high-risk countries) and Polio (if you are from one of the high-risk countries) should be attached. The certificate of vaccination must have been issued at least 10 days prior to entry while not exceeding three years. The vaccination certificates must be carried by the pilgrim into Saudi Arabia. Note: COVID-19 vaccination certificate is required to enter Saudi Arabia, but it is not one of the requirements of the Umrah visa.
Visit visa for Umrah in 24 hours 
The Minister of Hajj and Umrah Dr. Tawfiq Al-Rabiah has announced the launching of an electronic service to apply for Umrah visa for individual Umrah pilgrims from outside Saudi Arabia. "The visit visa for Umrah will be issued now within 24 hours. Applications for Umrah visas can be submitted from outside Saudi Arabia, away from Umrah campaigns," he said.
Can I perform Umrah using a tourist visa?
Yes, you can. But as mentioned above, those without the Umrah permit will not be able to enter Makkah for any purpose including Umrah until the end of this year's Hajj season.
Once the Hajj season is over, performing Umrah on a tourist visa does offer its own advantages such as a longer stay period, permission for multiple entries, and the freedom to choose your own hotel for Umrah.
Here are our top picks of hotels in Makkah and Madinah that you can book to ensure a suitable accommodation:
Makkah Tower Hotel
Set in the heart of the Makkah overlooking the Masjid al Haram, the Makkah Tower Hotel offers a range of excellent rooms and suites set in a prime location. Enjoy a host of premium amenities, including excellent dining and majestic views from the panoramic glass lifts.
Rating: 5*
Distance to Masjid al Haram: less than 1 kilometer/1-minute walk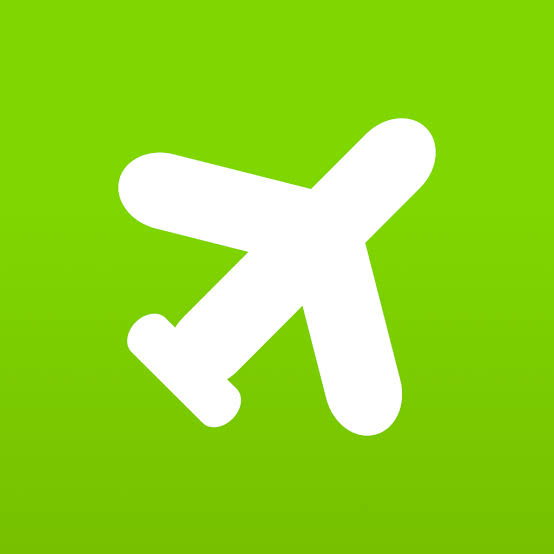 Book your stay on Wego
Pullman ZamZam Makkah
The Pullman ZamZam Makkah hotel is an iconic 5-star hotel that regularly welcomes Umrah and Hajj pilgrims with Hijazi hospitality. The hotel provides pilgrims with partial views over the ever-inspiring Kaaba and the Masjid Al Haram. Amenities include an excellent in-room dining experience featuring international and oriental specialities and facilities for the disabled.
Rating: 5*
Distance to Masjid al Haram: less than 1 kilometer/1-minute walk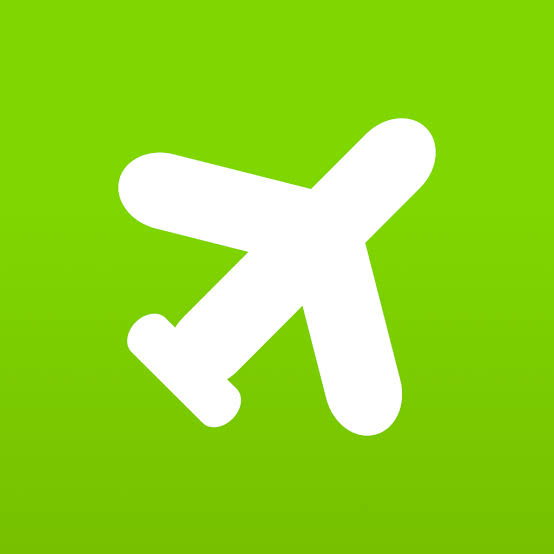 Book your stay on Wego
Conrad Makkah
Umrah pilgrims will definitely be able to take advantage of the hotel's close proximity to both the Masjid al Haram and the Kaaba. Conrad Makkah features a fusion of contemporary and traditional Islamic architecture and a range of dining options serving Arabic and international cuisine, a fitness center, and light-filled meeting spaces.
Rating: 5*
Distance to Masjid al Haram: less than 1 kilometer/3-minute walk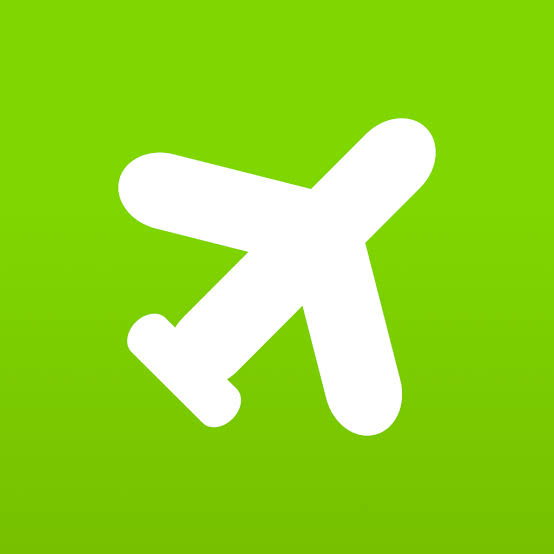 Book your stay on Wego
Hilton Suites Makkah
Set in the heart of Makkah, Hilton Suites Makkah is just steps away from important religious sites, historical landmarks and popular attractions, such as the Kaaba and the Holy Mosque. Guests may enjoy the convenience of easy access to the Umrah sites along with access to shopping and dining at Jabal Omar mall. Hilton Suites also feature a prayer hall with views of the Grand Mosque.
Rating: 5*
Distance to Masjid al Haram: less than 1 kilometer/1-minute walk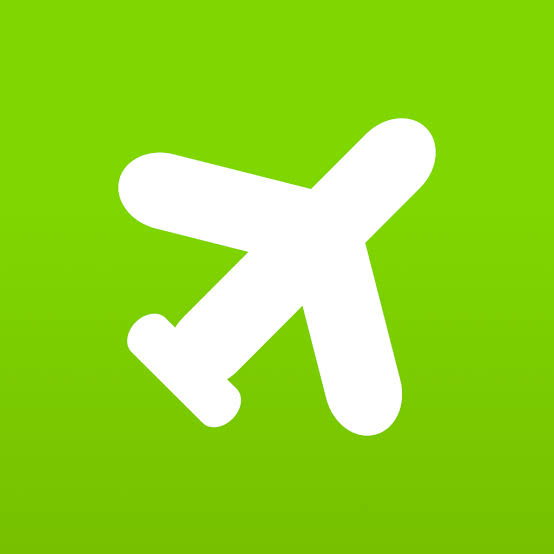 Book your stay on Wego
Jabal Omar Hyatt Regency Makkah
Situated at the heart of the holy city of Makkah, Jabal Omar Hyatt Regency Makkah offers visitors and pilgrims alike a unique hospitality experience, blending comfort and convenience in an elegant atmosphere. The hotel is just a one-minute walk to te Masjid al Haram. The hotel is also readily accessible by road, with seamless connectivity to and from Jeddah, the region's urban center and main port city, as well as King Abdulaziz International Airport.
Rating: 5*
Distance to Masjid al Haram: less than 1 kilometer/2-minute walk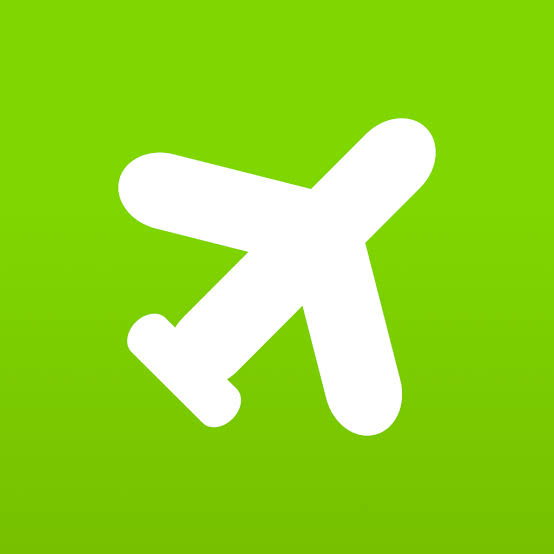 Book your stay on Wego
Umrah e-visa
an Umrah visa application form. Can be filled out online
a valid passport
a recent passport photo
a valid email address
a debit or credit card
Please note that the Umrah e-visa is only applicable for pilgrims residing in specified countries.
Both the umrah visa and e-visa are valid for 2 weeks. Within these 2 weeks, you should perform Umrah and ensure your departure from Saudi Arabia is within the allotted time.
As for the visa fee, the Umrah visa itself is free but you may need to pay for some services associated with the Umrah visa upon arrival in Saudi Arabia. 
Additionally, if you are holding a Saudi tourist visa or e-visa, you may register for Umrah and obtain the necessary permits to do so. Both the Saudi tourist visa and e-visa are multiple-entry visas valid for one year and allow holders to travel to and enter Saudi Arabia for up to 90 days for each visit.
Umrah permit
While entry to the Grand Mosque no longer requires a permit, Umrah pilgrims still require a permit to perform Umrah and pray in the Holy Rawdah, the chamber where Prophet Mohammed is buried.
All pilgrims can issue their permits on the Tawakkalna or Eatmarna app, and you can also identify the most suitable time to perform Umrah based on the crowd percentage and time of day.
You may need to have an 'immune' status as reflected by Tawakkalna. In order to be considered immune you must be either:
fully vaccinated by one of the vaccines approved in the Kingdom, or;
fully vaccinated by one of the vaccines approved by WHO but not approved in the Kingdom and have received a booster dose from one of the vaccines approved in the Kingdom
Please note that the Umrah permit will be immediately cancelled if:
The individual is infected with COVID-19
The individual had been in contact with an infected person
The visa holder does not enter the KSA 6 hours before the Umrah booking date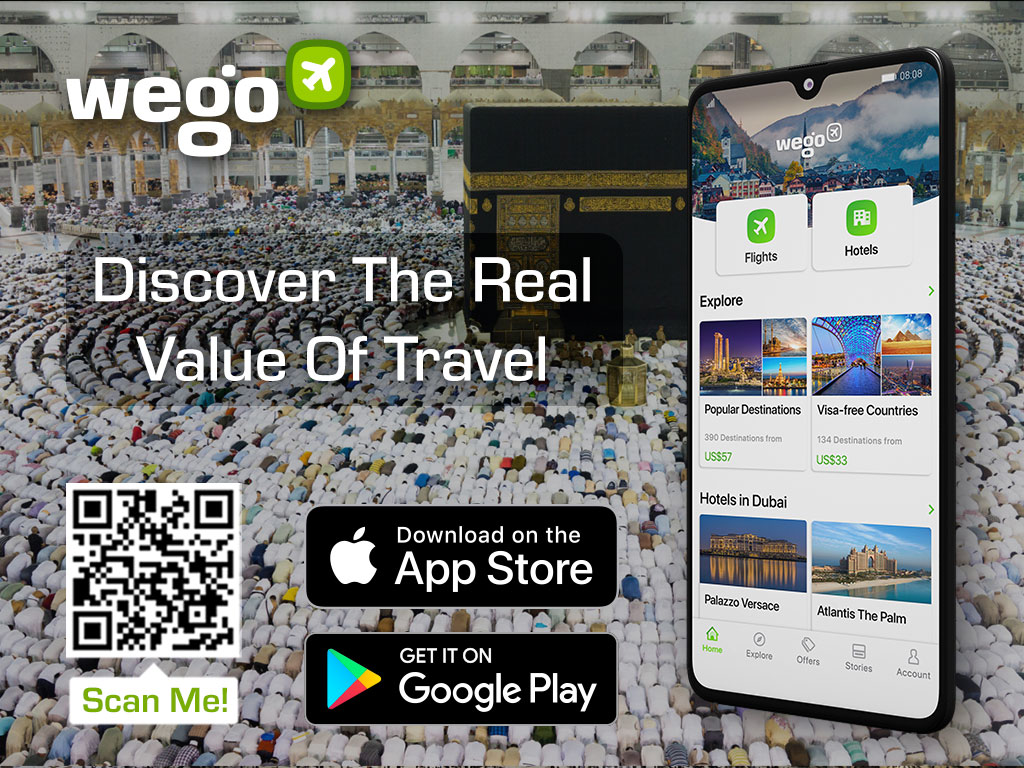 [Total:

162

Average:

4.7

]