This article is reviewed regularly by Wego's editorial team to ensure that the content is up to date & accurate.
Updated September 2023
Umrah for local pilgrims was continued by the Ministry of Hajj and Umrah at the start of Muharram 1444. Any fit and healthy Muslim who has the economic means to do so is welcome to perform the Umrah in order to win Allah's blessings and favour, as it is a brief and optional pilgrimage. Below, we have gathered all the information that you need about the local umrah in 2023. Read further to know more.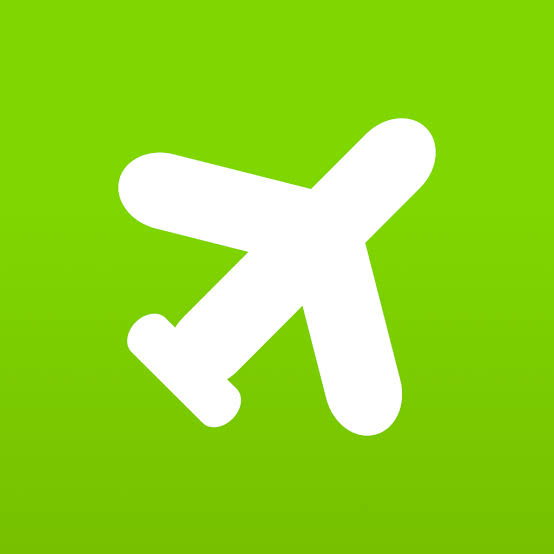 Book cheap flights to Saudi Arabia now
Local Umrah 2023 news
The Ministry of Hajj and Umrah has made an announcement stating that the final day for issuing permits for performing Umrah this season is on the 15th of Dhul Qadah, which corresponds to 4 June 2023. This decision has been made in order to make necessary arrangements for the arrival of Hajj pilgrims, who are scheduled to start arriving in Saudi Arabia on Sunday.
The ministry emphasized that the Umrah visa does not grant permission for pilgrims to perform Hajj. All pilgrims holding Umrah visas must depart by the 20th of Dhul Qadah, which corresponds to 18 June 2023.
How do I register for the local Umrah 2023?
Local pilgrims can book an Umrah appointment/permit through the Eatmarna application as stated in these steps:
Click on the "Umrah" option
Select the time and date for your Umrah appointment
Select the assembly point
Submit your request
It is also available to book an Umrah appointment through the Nusuk app. Once you have created an account on the app, the next thing you should do is book your Umrah permit:
Go to homepage
Choose the Umrah category
Choose the date and time of your Umrah from the provided calendar on the app
Click the 'continue' button
You will be able to view your Umrah details afterwards. The details include the reservation and permit number, a QR Code of the permit and the date and time slot. It is advised that visitors choose timings with fewer crowds, which are indicated by green colours on the calendar.
To learn more about booking an Umrah appointment through the Nusuk app, please refer to our dedicated article below.
Local Umrah 2023 requirements
While there's no information about the requirements for the local Umrah, below we have gathered the latest Umrah requirements as per the Ministry of Hajj and Umrah.
Umrah vaccine requirements
Although Saudi Arabia has largely lifted the COVID-19 vaccination requirement for Umrah pilgrims, it is highly recommended that each pilgrim confirm with their Umrah operator/agency for the latest vaccination requirements pertaining to Umrah. This is to ensure a smooth and hassle-free Umrah journey, as well as to protect the health and safety of all individuals involved.
Social distancing and mask-wearing
The Hajj and Umrah authorities have lifted the social distancing measures in the Grand Holy Mosque, the Prophet's Holy Mosque and all other mosques. Note that mask-wearing is still advised in crowded places for your own safety.
Umrah women's attire requirements
Women pilgrims are allowed to wear clothing based on their preferences. However, the Saudi authorities have set certain requirements regarding women's attire that must be followed. During the pilgrims, women had to wear wide and loose clothing that covered their entire body. Furthermore, any decorative elements in the clothes are not allowed. As long as these conditions are fulfilled, there are no further restrictions regarding the attire for women
Other requirements
To secure and protect pilgrims and worshippers in the last 10 days of Ramadan, the Saudi authorities have issued new advisory guidelines for pilgrims visiting the Mekkah.
Pilgrims can use public transportation buses, taxis, walking, or private cars driven by non-Umrah pilgrims to reach the Grand Mosque in Makkah. Furthermore, non-Umrah pilgrims can only park in designated parking lots and vehicles parked in wrong places will be towed.
Pilgrims must follow the directions of security personnel and signboards to enter the Grand Mosque and perform Tawaf. To show whether there are places for prayer in the Grand Mosque in Makkah, luminous panels on the main doors have a green light or a red light. A green light means pilgrims can enter, and a red light means entry is not allowed because all the sites are full.
It is also worth to remember that pilgrims are not allowed to bring or leave personal belongings, collect donations, smoke, beg, or engage in commerce in the Grand Mosque and its courtyards. Additionally, they are not allowed to use electrical sockets for personal purposes to avoid electrical short circuits.
Also, in the new guidelines, pilgrims with disabilities can use electric vehicles on the grand floor to perform Tawaf.
Do I need a permit to perform local Umrah in 2023?
While entry to the Grand Mosque no longer requires a permit, Umrah pilgrims still require a permit to perform Umrah and pray in the Holy Rawdah, the chamber where Prophet Mohammed is buried.
All pilgrims can issue their permits on the Tawakkalna or Eatmarna app. Also, pilgrims may identify the most suitable time to perform Umrah based on the crowd percentage and time of day.
In order to be considered immune, you must be either:
fully vaccinated by one of the vaccines approved in the Kingdom, or;
fully vaccinated by one of the vaccines approved by WHO but not approved in the Kingdom and have received a booster dose from one of the vaccines approved in the Kingdom
Please note that the Umrah permit will be immediately cancelled if:
The individual is infected with COVID-19
The individual had been in contact with an infected person
The visa holder does not enter the KSA 6 hours before the Umrah booking date
Local Umrah 2023 packages
A typical Umrah package typically includes a 7–14 day journey via Madinah and Makkah. The schedule for a 7-day package includes stays of 4 nights in Makkah and 3 nights in Madinah, accordingly. Typically, a 14-day Umrah package includes 4 nights in Madinah and 8 nights in Makkah.
A recognized travel agency often provides both individual and group packages. Other packages require you to stay in a room with other pilgrims. A normal Umrah package will also typically include transportation. When pilgrims arrive at the airport, they will be taken to their accommodations to easily visit the holy sites as needed.
In Saudi Arabia, the average price of a local Umrah package is around SAR 3,000, with some of the more deluxe packages costing as high as SAR 4,550 and VIP packages which would cost around SAR 5,450.
[Total:

252

Average:

4.6

]