This article has been reviewed by Wego's editorial team to ensure that the content is up to date & accurate.
Updated August 2023
A labour contract stands as a lawful paper outlining the responsibilities and rights belonging to both the employer and the employee within the confines of the UAE. Prior to commencing work within the nation, possessing a valid labour contract is obligatory for all expatriate workers.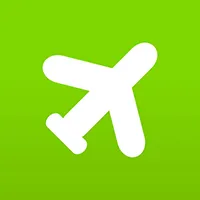 Book cheap flights on Wego
In this article, Wego provides you with a guide on checking your labour contract in the UAE.
Labour contract UAE
A labour contract is a legal document that defines the rights and obligations of both the employer and the employee in the UAE. It is mandatory for every expatriate worker to have a valid labour contract before starting work in the country. A labour contract can be either limited or unlimited, depending on the duration and terms of the agreement.
Every labourer in UAE will get a labour card to show their labour contract. MOHRE no longer issues a physical labour card as it is integrated with the Emirates ID. However, you can still use your old labour card number and person code to access your employment card information online.
Labour contract UAE download
There are two ways to get a copy of your labour contract online in the UAE: through the Ministry of Human Resources and Emiratisation (MOHRE) website and app.
Through MOHRE website
The MOHRE website or app allows you to view and print your approved labor contract online. To access your labor contract online, you will need to have the following information:
your passport number
your nationality
your date of birth
your transaction number (if you have one)
To get a copy of your labour contract online via the MOHRE website, follow these steps:
click on the 'Services' at the top of the webpage
select 'New Enquiry Services' from the drop-down menu
after this, from the 'Choose A Service' section, select the 'Print Electronic Work Permit' option
enter your labour card number on the 'Work Permit No' tab, and click on search
select the 'Print' option on the top right corner, and you will be able to download your UAE labour card.
Through MOHRE website
To get a copy of your labor contract online via the MOHRE app, follow these steps:
register or log in to the app using your credentials
go to the 'Services' option and click on the 'My Contract' option
enter your passport number, nationality, and date of birth in the fields provided
click on Done and wait for your card details to appear on the screen
take a screenshot of your labor contract and save it on your device.
[Total:

172

Average:

4.6

]