This article has been reviewed by Wego's editorial team to ensure that the content is up to date & accurate.
Updated July 2023
Abu Dhabi is set to ignite with the exhilarating and eagerly anticipated seventh edition of the Mother of The Nation Festival or MOTN. This thrilling annual extravaganza promises to transport visitors on a whirlwind journey through time, culture, and celebration. This year's MOTN promises to be the grandest yet, bringing together a kaleidoscope of vibrant cultures and traditions under one roof.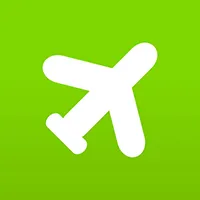 Book cheap flights to Abu Dhabi
Read on as Wego dives into everything you need to learn about this year's Mother of The Nation Festival. 
Mother of The Nation Festival 2023
The Mother of the Nation Festival is an annual celebration held in Abu Dhabi, UAE, dedicated to honoring the remarkable legacy and contributions of Sheikha Fatima bint Mubarak Al Ketbi, fondly known as the "Mother of the Nation." She was the wife of the late Sheikh Zayed bin Sultan Al Nahyan, the visionary founder of the UAE.
Set amidst the captivating backdrop of Abu Dhabi's capital city, the festival offers a diverse array of activities and attractions for all to enjoy. From mesmerizing art exhibitions and traditional performances to soul-stirring music concerts, tantalizing food stalls, and interactive displays, there's something for everyone.
This grand event serves as a tribute to the UAE's rich heritage and culture, while also embodying the core values championed by Sheikha Fatima. Her unwavering commitment to advancing women's rights, promoting education, and fostering societal welfare continues to inspire and shape the nation.
Mother of The Nation Festival 2023 dates
Scheduled from 24th December 2023 to 1st January 2024, the Mother of the Nation festival promises a delightful fusion of art, culinary delights, melodious music, and abundant entertainment for all attendees.
Mother of
The Nation Festival 2023 attractions  
Last year, the Mother of the Nation Festival warmly embraced over 200,000 enthusiastic guests, offering them a delightful medley of live entertainment, tantalizing culinary experiences, captivating pop-up stores, and an abundance of engaging activities.
In anticipation of this year's festival, we reflect on the remarkable zones that made last year's event an unforgettable experience. Although official details about this year's features and zones have yet to be unveiled, there's no doubt that it will surpass the spectacle of the previous year.
Thrill Zone
One of the highlights of last year's festival was the Thrill Zone, a haven for thrill-seekers and action enthusiasts. Among its attractions was Versus, an exhilarating multiplayer interactive VR game set in a physical arena. The all-inclusive Pixel Haus catered to teens, retro gamers, and modern arcade enthusiasts, offering a perfect blend of nostalgia and cutting-edge gaming. For those seeking spine-chilling experiences, the Haunted House provided an unforgettable journey filled with shrieks and surprises. Meanwhile, the Arcade Heist offered an exciting adventure suitable for the entire family.
Amusement Park
The Amusement Park was a popular destination for those in search of a fun-filled day. Visitors were treated to a wide array of exciting activities, including Cocomelon and La Pecera attractions, as well as a delightful selection of carnival rides, play parks, and skill games.
Inspire Space
Inspire Space, another captivating venue, offered visitors an array of creative experiences to indulge in. Among its notable attractions was the renowned MOTN Funhouse, where ANIMA's immersive light show took center stage. The Youseum provided a unique experience, allowing individuals to become the focal point of interactive displays, immersing them in a world of creativity and self-expression.
Live Arena
At the Live Arena, a constant stream of entertainment awaited attendees, with performances from international and regional stars who electrified the audience and got bodies moving. The venue also hosted diverse live events, promising an exciting and dynamic experience for all.
Shopping District
In the Shopping District, festival-goers were treated to an exquisite collection of carefully curated brands, blending world-renowned stores with beloved local favorites. Amidst the shopping frenzy, Peggy Porschen's charming café provided a perfect oasis for visitors to relax and indulge in its delightful ambiance.
Food Hub
For those passionate about gastronomy, the Food Hub was a culinary paradise, offering a diverse range of thrilling tastes and flavors to delight the palate. With over a dozen culinary experiences, including acclaimed names like Patty & Bun and Whipped London, visitors savored some of the finest food destinations from around the globe. Live music performances accompanied diners, elevating their dining experience to new heights.
As we eagerly await the unveiling of this year's festival details, there's a strong possibility that some of these incredible zones will make a return, promising another extraordinary experience for all attendees.
Mother of The Nation Festival 2023 tickets
The ticket prices and packages for 2023 are yet to be announced. This year's prices for tickets might be similar to that of the previous year's, which was accessible to everyone at AED 30 (USD 8.17). The tickets can be purchased from the website of the MOTN Festival.
Mother of The Nation Festival 2023 location
The venue for 2023's festival is yet to be revealed. Although it is speculated that this year's festival will take place at the same venue as last year at Abu Dhabi's Corniche.
We will update the article with the latest news as more information about the Mother of The Nation Festival 2023 is revealed.
[Total:

120

Average:

4.8

]