This article is reviewed regularly by Wego's editorial team to ensure that the content is up to date & accurate.
Updated August 2023
The National Identity Card for Overseas Pakistanis (NICOP) is a centralized identity card available to overseas Pakistanis. While it is not mandatory to have one, NICOP holders will be able to enjoy several benefits available to Pakistani residents despite living abroad. 
Here Wego provides you with all you need to know about NICOP, the perks and how to apply for one. 
What is NICOP?
NICOP stands for the "National Identity Card for Overseas Pakistanis." It, along with the Smart NICOP, is a registration document issued to an eligible citizen of Pakistan who lives or has reference abroad. NICOP cards are valid for 10 Years.
NICOP vs. CNIC and Smart NICOP:
NICOP is an identification document usable in place of the Computerized National Identity Card (CNIC) available to Pakistani residents. Both are national ID cards. The citizen number or Nadra ID number for both cards is the same for an individual. Also, note that Smart ID Card or Smart NICOP has the only difference of microchip on it. So there is nothing to get confused between NICOP and Smart NICOP. 
Uses of NICOP
With NICOP, you will be able to enjoy:
Visa-free entry into Pakistan on a foreign passport

Protection of rights that all Pakistanis enjoy

Full recognition as a regular Pakistani citizen

Access to open bank account in Pakistan

Access to apply for Machine Readable Passport (MRP)

Proof of Pakistan citizenship

Permission to buy and sell property in Pakistan
Who can apply for NICOP?
Only Pakistanis residing abroad will be able to apply for NICOP. Any Pakistani will be considered an overseas Pakistani who shall fulfil any one of the following requirements:-
Having a valid visa of a foreign country (on Pakistani passport) with validity, not less than 6 months;

Having a foreign passport of dual nationality country from the following countries:

United Kingdom, France, Italy, Belgium, Iceland, Australia, New Zealand, Canada, Finland, Egypt, Jordan, Syria, Switzerland, Netherland, United States of America, Sweden, Ireland, Bahrain, Denmark & Germany (specific group of only children born from Pakistani parent and grown up in Germany);

Having Indefinite Stay Card/Residence Permit card/Green Card/Sojourn/Resident Card or Similar card issued by country of residence.
NICOP requirements
For minors registering for the first time (age up to 18 years):
Detailed birth certificate (having both parents names)

or

 S-1 Form issued by the Pak Mission 

or

 Citizenship Certificate 

or

Pakistani passport (valid/expired).

Foreign/Pakistani passport/Resident card/PR card/Travel Document (3 years exemption of passport for minor born abroad.)

Colour scanned image of CNIC/NICOP of parent/Sibling (not minor)/Grandparents
Applicants 18+, registering for the first time:
Detailed birth certificate

or

A/O level certificate

or

Matric Certificate

or

Manual National Identity Card (MNIC)

or

Domicile/Citizenship Certificate

or

 any passport as birth and parentage proof (if Pakistani Passport invalid/expired, it may be taken as birth/nationality proof) 

Color scanned image of the CNIC/NICOP belonging to parents or close blood relatives (siblings, paternal/maternal grandparents) or an

undertaking

can be submitted along with scanned images of CNIC/NICOP and the foreign passport/resident card of two witnesses.

Either of Pakistani/foreign passport or resident permit or work permit or PR card or Sojourn document or travel document or an undertaking that has been properly authenticated by two witnesses.
If married

:

Nikkah nama

or

marriage certificate

or 

Affidavit attested by Pak Mission/notarized by local attorney. 
Click here to find the complete required documents while applying for NICOP. 
How to apply for NICOP?
You can apply for your NICOP by either visiting NADRA Registration Center (NRC) or through the Pak Identity website.
If you already possess a 13-digit NADRA ID number, you can get your ID card converted to a NICOP. In case you do not possess the 13-digit ID number from NADRA, you will be getting your new NICOP as the first identity document.
Application through NADRA Registration Center (NRC)
You can apply for NICOP by going to the nearest NADRA Registration Center (NRC).
Following are the steps which you will be following at the NRC:
You will be issued a token

Your photograph will be captured

Your fingerprints and signature will be taken

Your required data entry will be done and form will be printed to be reviewed by yourself

You will be handed over a printed version of your application form.
Once the form is printed and given to you, please submit the form to the concerned NRC after you have gotten it attested by a gazette officer. In case any of your blood relatives (father/mother/brother/sister/son/daughter) is available at the time of application at the NRC, their biometrics can be captured, and as a result, attestation of the form is not required.
Online Application through
Pak Identity website
You can apply for your Smart National Identity Card for Overseas Pakistanis (SNICOP) by visiting Pak Identity website and having it delivered to your doorstep.
All you have to do is register yourself on the website first, submit the necessary documents and wait for your identity card to be processed.
When will I receive my NICOP card?
The processing period for both NICOP and SNICOP vary according to the type of application:
Normal: 6 weeks
Urgent: 4 weeks
Executive: 2 weeks
NICOP application fees
The application fees when you are applying from countries classified as "Zone A" are:
For NICOP:
Normal: 36 USD

Urgent: 54 USD


Executive: 72 USD
For SNICOP:
Normal: 39 USD

Urgent: 57 USD


Executive: 75 USD
The fees while applying for a new NICOP when applying from countries classified as "Zone B" are:
For NICOP:
Normal: 17 USD

Urgent: 27 USD


Executive: 37 USD
For SNICOP:
Normal: 20 USD

Urgent: 30 USD


Executive: 40 USD
NICOP tracking
In addition to the automated updates that you will receive on your registered mobile number or email ID, you can also track your application by texting your Application Tracking ID to "8400", if you are applying from Pakistan.
You will be notified when:
Your application has been submitted,
Your card is sent for printing and approved,
The NICOP card has been dispatched.
Overseas applicants can check the status of their application by logging in with their registered account at the Pak-Identity Website.
NICOP biometric verification
The NADRA in Pakistan has introduced a new system for online identification verification, which allows consular officers to verify the identities of citizens living outside the country for power-of-attorney purposes. This system will allow the more than 9 million Pakistani citizens living abroad to upload scanned copies of their documents and photos and undergo biometric verification using the registration authority's online Pak-ID service.
NICOP renewal process
The renewal process for NICOP is similar to that of applying for a new one. You can submit a request for the renewal for your NICOP by either visiting NADRA Registration Center (NRC) or through the Pak Identity website. 
Renewal requirements
It is mandatory to submit details of the original NICOP card. As part of the process to renew your NICOP, you must upload you photograph and fingerprints and provide the details of an attester/verifier.
Additionally, while applying from the following dual nation countries which are: Australia, Belgium, Canada, Egypt, France, Iceland, Ireland, Italy, Jordan, Netherland (Holland), New Zealand, Sweden, Switzerland, Syria, United Kingdom, United State of America, Bahrain, Finland, Denmark, Germany and Norway, you have the option to either submit a foreign or Pakistani passport.
In the absence of which you can turn in an undertaking filled and attested by Pak Mission.
If you are applying from single national country other than the government recognized dual countries, you will have to submit a Pakistani passport or if it is not available, then an undertaking (by the name NICOP without passport) duly filled and attested by two witnesses.
Renewal fees
When you are renewing from countries classified as "Zone A", the renewal costs are as follows:
For NICOP renewal:
Normal: 36 USD

Urgent: 54 USD


Executive: 72 USD
For SNICOP renewal:
Normal: 39 USD

Urgent: 57 USD


Executive: 75 USD
The fees while renewing for NICOP when applying from countries classified as "Zone B" are:
For NICOP renewal:
Normal: 17 USD

Urgent: 27 USD


Executive: 37 USD
For SNICOP renewal:
Normal: 20 USD

Urgent: 30 USD


Executive: 40 USD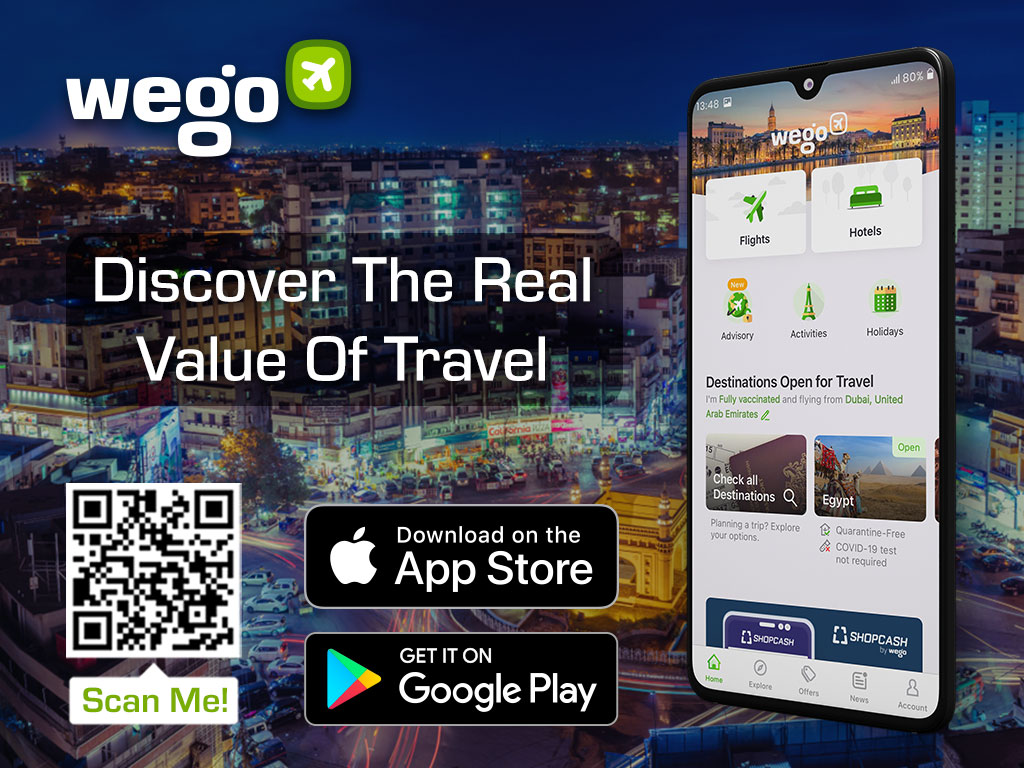 [Total:

303

Average:

4.7

]