Despite the controversy and skepticism from naysayers, it's without a doubt that the Michelin Guide is still widely considered to be the premier food rating authority.
With thousands of chefs vying for the coveted stars every year, the gastronomic world eagerly (or disgruntledly) anticipates the annual awards.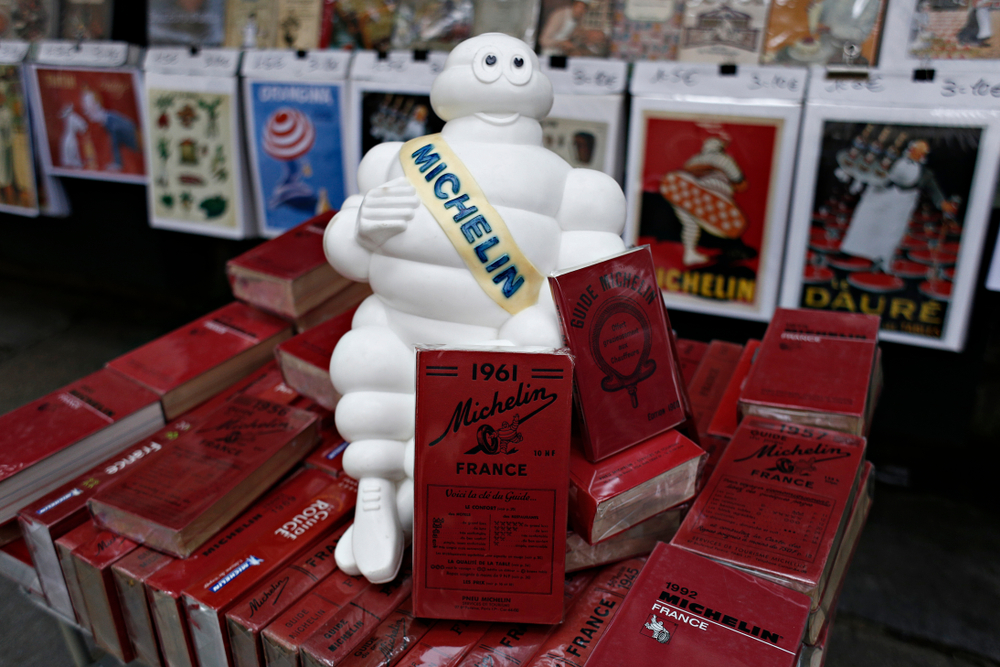 As more and more restaurants make it to the list, one might question the rigor or impartiality of its qualifications. In Hong Kong and Macau, for example, many were "baffled and infuriated" with the launch of the ratings back in 2009, according to the South China Morning Post.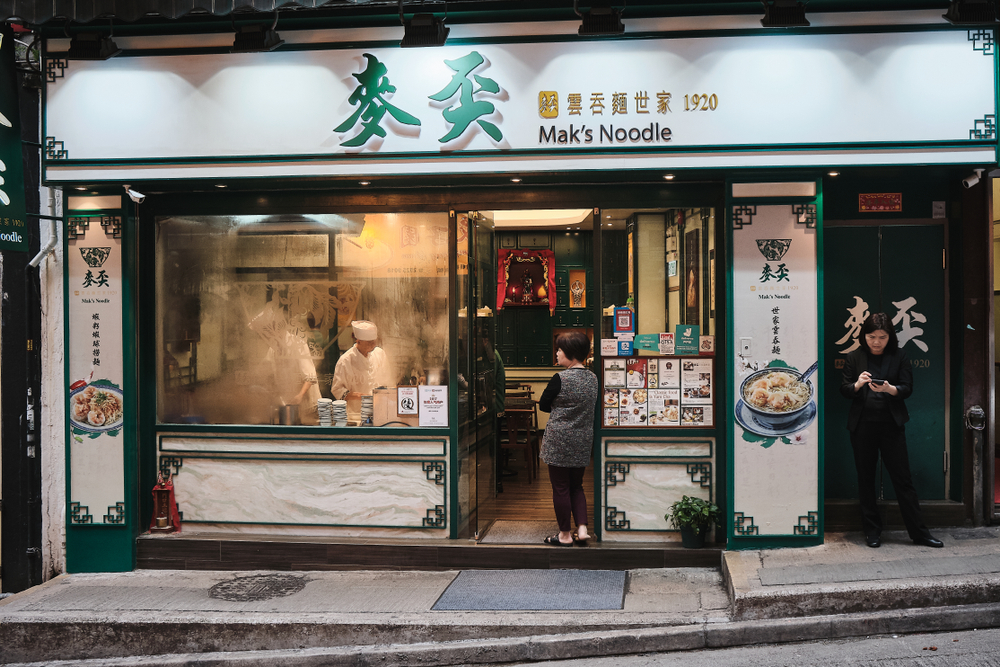 Some chefs have even gone as far as to reject the stars, including the prolific Marco Pierre White, who was the youngest chef to ever be awarded with 3 Michelin Stars, and legendary late Alain Senderens, who was one of the architects of nouvelle cuisine.
However, Michelin Stars are still inarguably deemed by many to be the apex of international food awards. While some picks may be unpopular or even questionable, and typically French-centric (my personal favorite cuisine is French-nouvelle, so to each his own on how this is perceived), most of the restaurants are indeed deserving of their stars in one way or the other.
Here are some of the most unique Michelin Starred restaurants that are destinations in their own right:
The oldest 3 Michelin stars
L'Auberge du Pont de Collonges (Collonges-au-Mont-d'Or, France) ✻✻✻
Kicking off the list is the stalwart of nouvelle cuisine, the legendary L'Auberge du Pont de Collonges, or, Paul Bocuse Restaurant. This Lyonnaise institution has retained its 3 Michelin Star rating since 1965, an honor few chefs could ever even dream of achieving.
Housed in a rather eccentrically appointed building – with outlandish murals on the façade and classically French interiors – this restaurant is about as traditional as it comes for nouvelle cuisine.
Having hosted world leaders and celebrities alike, Paul Bocuse Restaurant is about one of the most momentous restaurants in Michelin's existence.
Some of its most iconic dishes includes the Truffle Soup V.G.E. (€75, US$82.77) created for President Valéry Giscard d'Estaing on February 25th, 1975 at the luncheon where the late Paul Bocuse was later bestowed Chevalier de la Légion d'Honneur in the subsequent ceremony.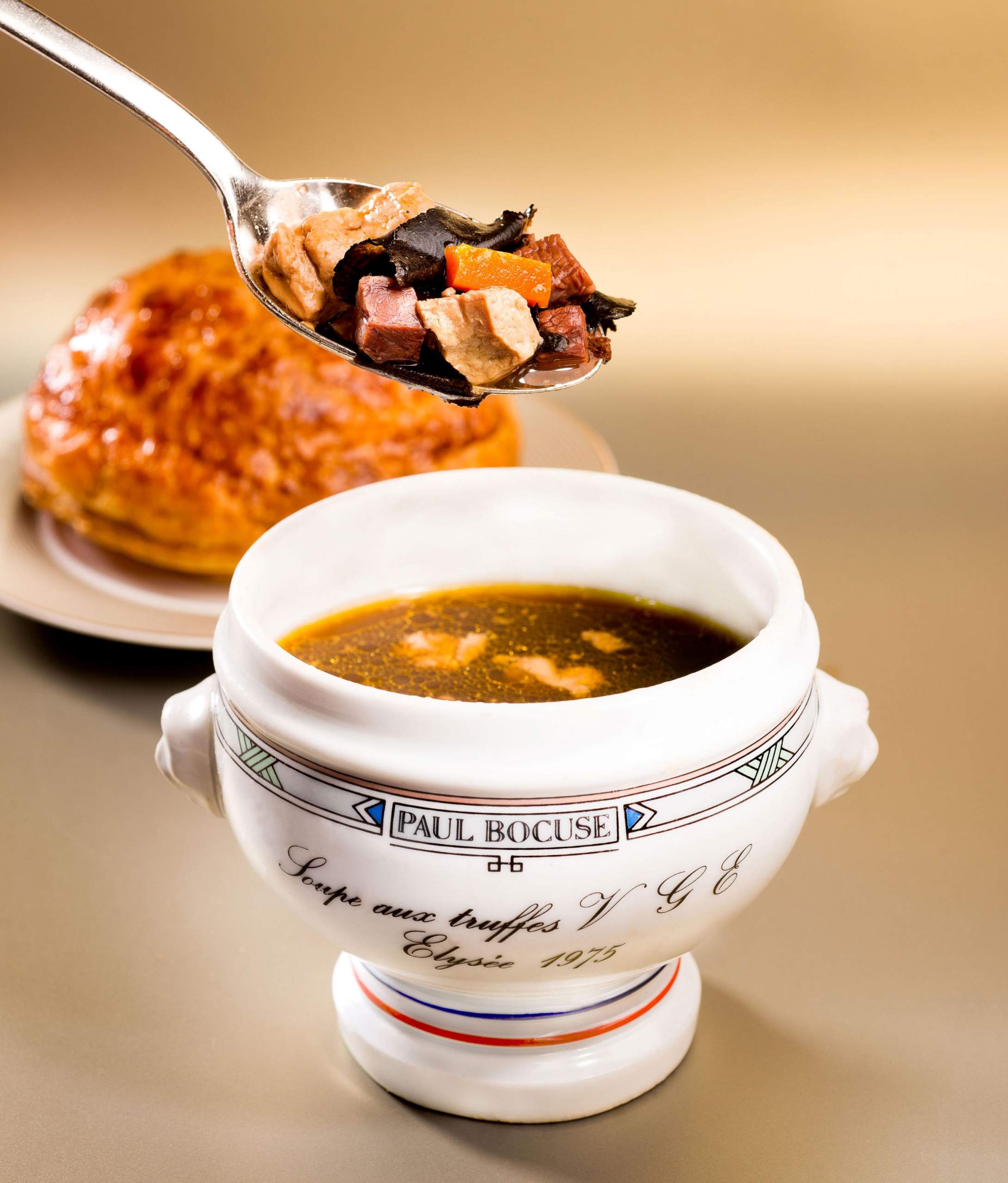 Truffle Soup V.G.E. © Bocuse
Another famous dish is the Filet of Sole à la Fernand Point (€90, US$99.33), where a sole fillet rests on a bed of tagliatelle and is smothered with a luxurious glistening blanket of caramelized hollandaise.
Filet of Sole à la Fernand Point © Les Grandes Tables Du Monde
The most outlandish plating
Quince (San Francisco, USA) ✻✻✻
Hands down my favorite restaurant on the West Coast, Quince is a highly seasonal restaurant, serving dishes inspired by the "local ingredients of Northern California, and West Marin County specifically."
Dinner here costs US$180 for a 5-course menu in the salon while an 8-10 course carte blanche menu in the main dining room would set you back US$295 with an option for a US$275 wine pairing.
Quince Restaurant © CBS
What qualified this restaurant to be on this list would be the "A Dog in Search of Gold" dish. A truffle laced dish is served on a contraption where an iPad is slipped underneath, playing a video of a dog searching for truffles.
A Dog in Search of Gold © SF Eater
This was hilariously spoofed by the NBC series, Champions, where the main character's uncle (played by Hasan Minhaj) owns a fine-dining restaurant that serves its dishes on iPads.
A scene from NBC's Champions © Evans Vestal Ward/NBC
Find cheap flights to San Francisco
The most remote location
KOKS (Leynavatn, Faroe Islands) ✻✻
The only Michelin Starred restaurant in the Faroes (let's face it, there's not exactly much competition here), KOKS is the most secluded restaurant in the Michelin Guide.
Getting to the restaurant itself is an adventure, where after you arrive at a tiny house and are served a series of somewhat of an amuse-bouche, you would be taken on a 4×4 ride into the mountains to get to the actual restaurant.
KOKS' dedicated meat curing hut © CNN
The menu here is absolutely glorious. With the islands being covered mostly by water, seafood is abundant and ridiculously fresh.
Unsurprisingly, the restaurant serves up these ocean-fresh daily catches, along with local specialties of house-cured meats and other locally sourced ingredients.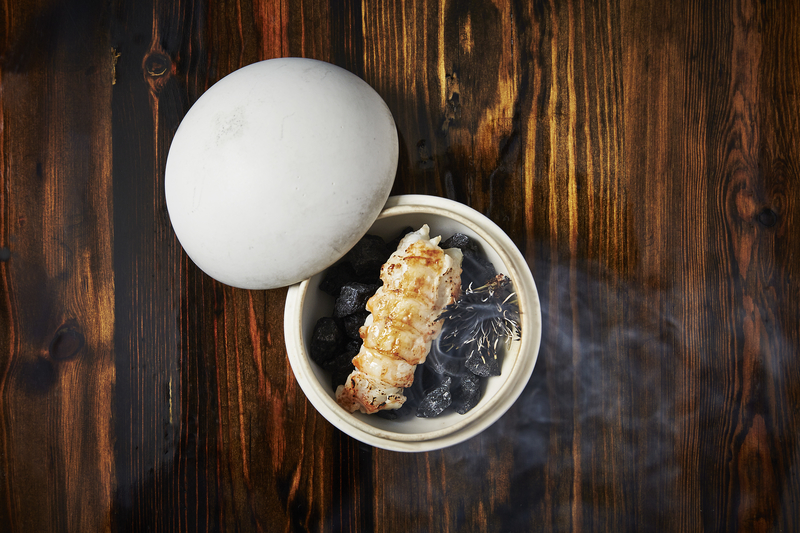 Grilled langoustine dish © KOKS Restaurant
Serving a carte blanche menu, it costs kr1,400 (US$206.72) and a wine or juice pairing option at kr1,100 (US$162.42) and kr500 (US$73.83), respectively.
Each dish is meticulously crafted with incredible finesse, presenting works of art as you soak in the expansive views of the serene untamed landscapes and seascapes that wrap around the restaurant.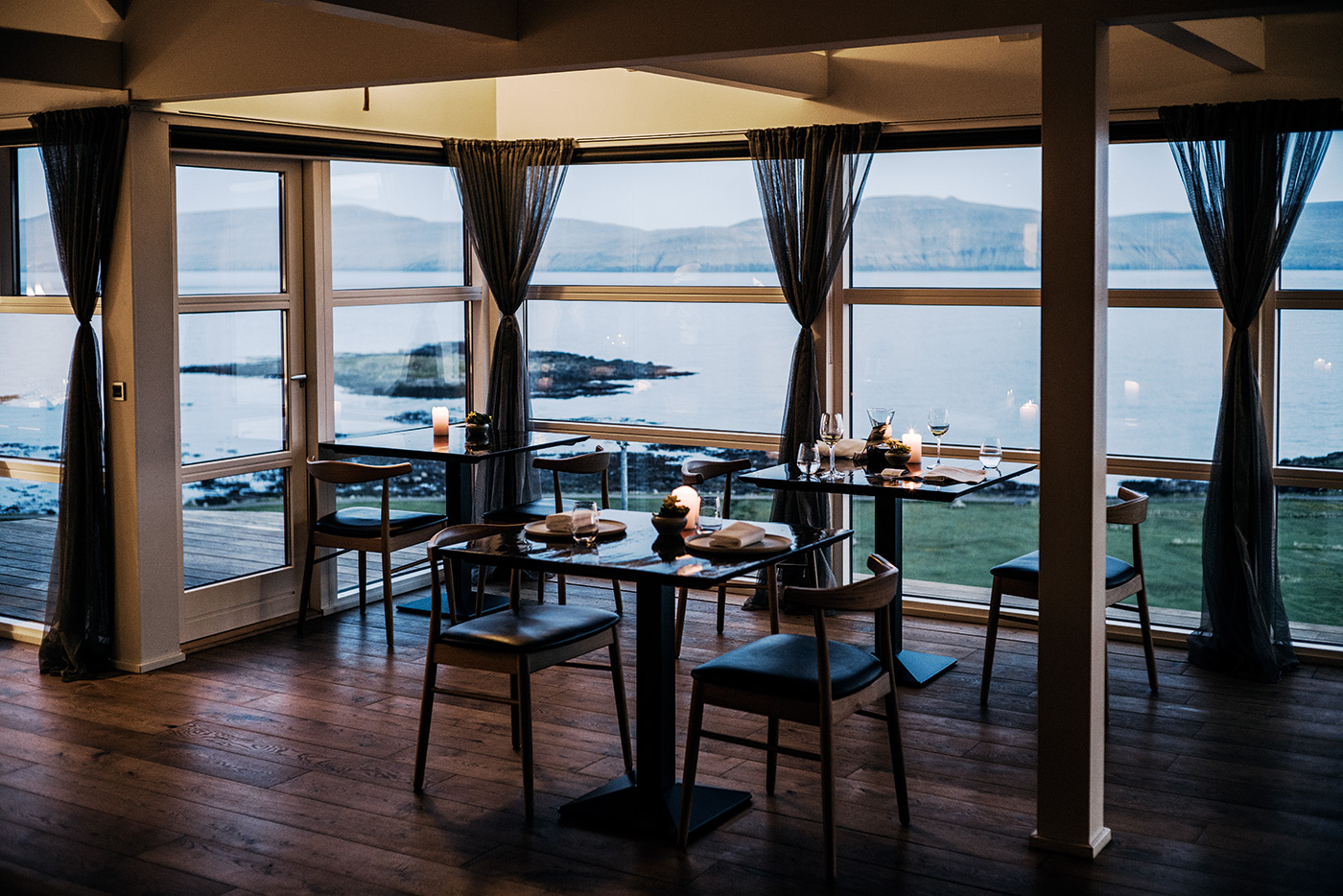 Interior view of KOKS © 1843 Magazine
Find cheap flights to Faroe Islands
The cheapest dish
Hong Kong Soya Sauce Chicken Rice and Noodle (Chinatown, Singapore) ✻
No, this Michelin Starred hawker stall isn't in Hong Kong. At just S$2 (US$1.47), when first awarded for a plate of tenderly braised chicken with oily and pungently seasoned rice, it is the cheapest meal you can ever get at a Michelin Starred location.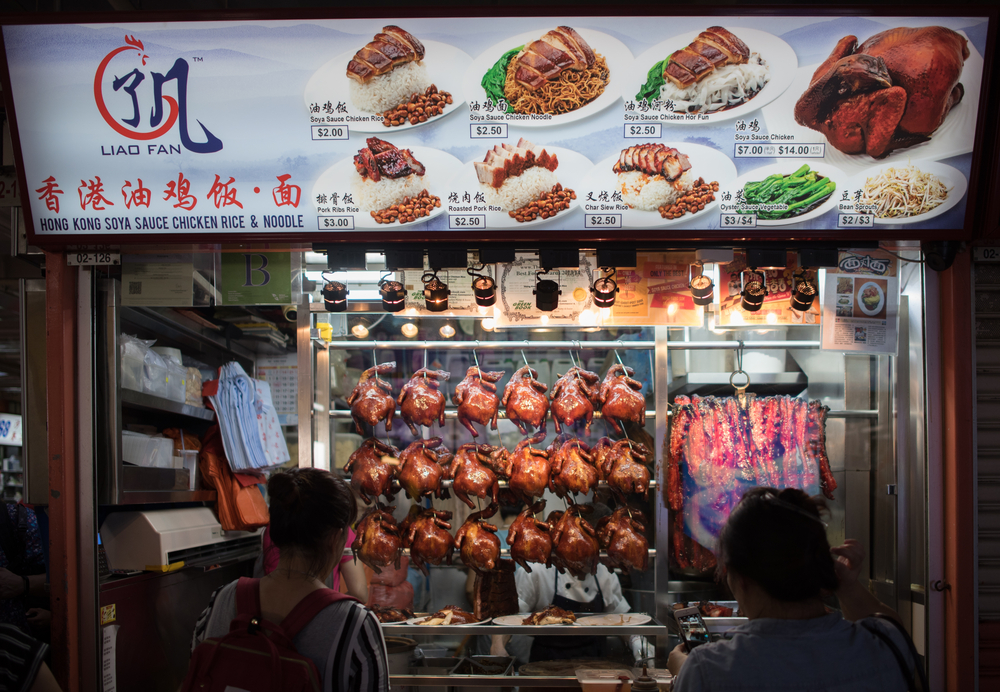 It's located in a uniquely Singaporean setting – a hawker center – so be prepared to brave the sweltering heat and intense stuffiness of the poorly ventilated complex in a snaking line if you want a taste.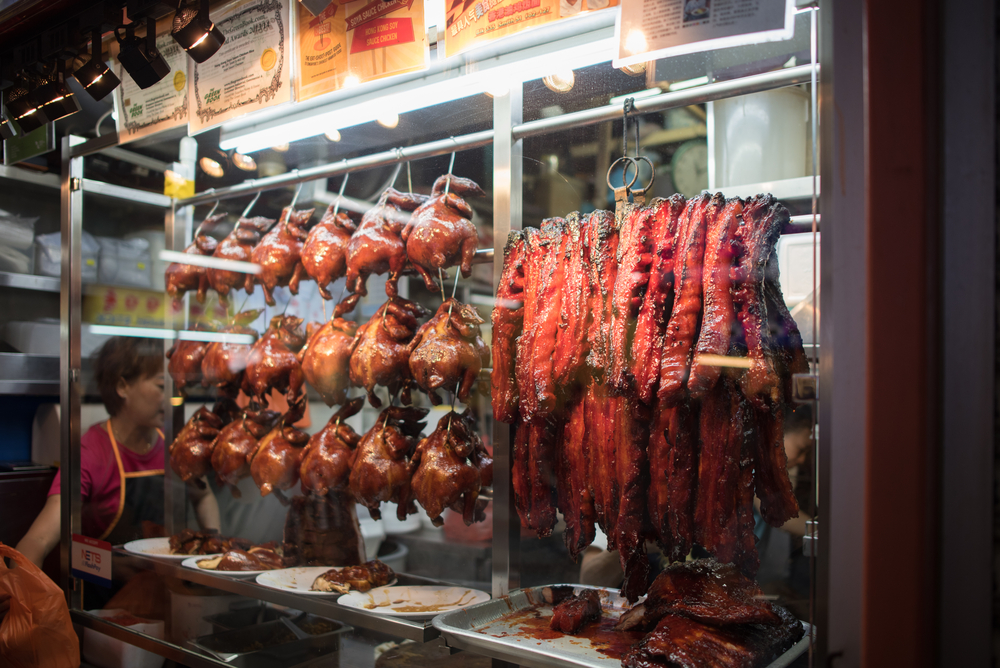 However, all my fellow heat-fearing friends out there would be relieved to know that the owner has since opened several air-conditioned restaurants in Singapore and Melbourne, though, these locations remain star-less.
Find cheap flights to Singapore or Melbourne
The holiest cuisine
Balwoo Gongyang (Seoul, South Korea) ✻
Undeniably one of the most unique types of cuisines to be featured on the Michelin Guide, Balwoo Gongyang serves traditional sachal eumsik, or, Korean Temple Cuisine.
This style of vegan cooking offers masterful subtlety, achieving complex and flavorful dishes despite not using strong aromatics such as garlic and onion altogether, but rather, through the use of temple-made fermented products like gochujang and doenjang.
Multi-course meal at Balwoo Gongyang © Michelin
The restaurant is located just across from the historic Jogyesa, with the original temple having been first established in 1395. They also offer a temple stay, perfect to pair with a visit to Balwoo Gongyang.
Prices here start from ₩30,000 (US$25.72) for the lunchtime Seon course, to ₩150,000 (US$128.59) for the immersive and extensive Beop course.
The priciest street food
Raan Jay Fai (Bangkok, Thailand) ✻
Despite being considered street food, Raan Jay Fai's world-renowned Kai-Jeaw Poo comes in at a staggering ฿1,000 (US$32.97) in a city where you could easily find a bowl of Suki Haeng or Pad Thai from just ฿30 (US$0.99) on the streets of Bangkok.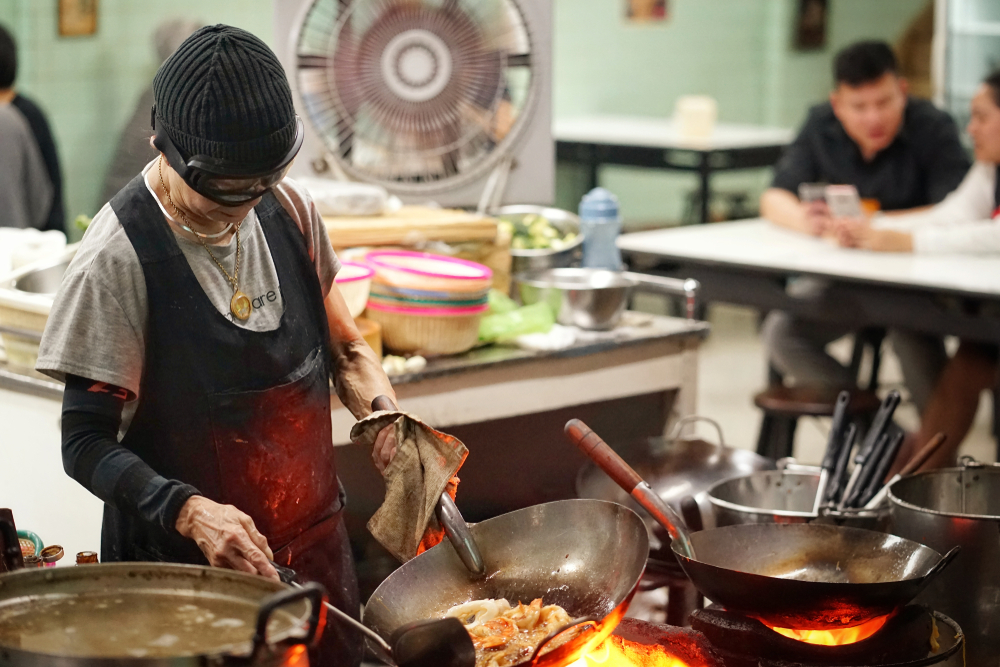 Before you break out your pitchforks, do consider that Madam Jay Fai uses top-quality ingredients, and her dishes are jam-packed with the freshest seafood. In fact, the crab omelet is more crab than eggs.
Kai-Jeaw Poo and a prawn stir fry at Raan Jay Fai © npr
Her other dishes, Pad Kee Mao (>฿400, US$13.19) and Tom Yum Goong (>฿600, US$19.78), are some other hot favorites and are served with massive succulent river prawns. Say what you may, but I'm more than willing to shell out the extra cash for the generous lusciously sweet seafood-y goodness.