To go where no man has gone before. To ponder the infinite mysteries and realms beyond our planet's skies.
As a growing number draw towards stargazing, interest piqued through shows like Brian Cox's Stargazing Live, and billionaires reach deep into their pockets to fund space programmes, let's not forget the three men whose journey broke the ceilings of this dream.
This week, as the world commemorates the 50th anniversary of Apollo 11's paradigm-shifting voyage, space enthusiasts look up at the night sky with especial pride. At these locations, you get mesmerising opportunities to watch the stars and comprehend what lies further.
Mauna Kea, Hawaii
The tallest sea mountain in the world situates itself on Hawaii's main island, with a peak that's cold, dry, and perfect for stargazing. It's also home to the Astronomy Precinct, an assortment of independent observatories, making full use of the unclouded views to further the pursuits of astronomy. The height of the climb will require some acclimatising, but once you've prepared yourself at the Visitor Centre, guided night tours will present you with humbling views of the heavens, complete with telescopes.
Atacama Desert, Chile
Thanks to the high altitude, dry, unpolluted air, and being far away from the city lights, the Chilean desert is a prime location for cosmic surveyance. Stargazing tours are easy to find and informative, but prepare yourself for the night's cold and dry climate. It's also home to the Paranal Observatory, and with highly sophisticated and powerful telescopes, seek answers with the cutting edge of scientific technology.
Aoraki Mackenzie International Dark Sky Reserve, New Zealand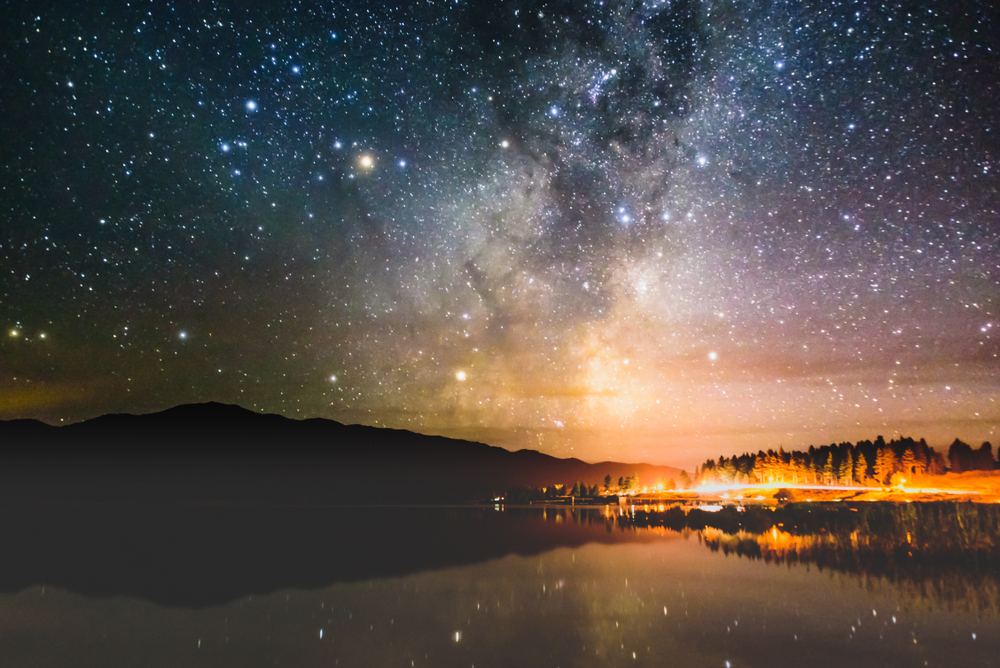 If you weren't already envious of New Zealand's abundance of geological wonders and natural sights, they've now added the heavens to their list, by establishing strict light pollution rules over this 4,300-square-kilometre area in the Mackenzie Basin. Stay at a nearby retreat, before going on a tour at Cowan's or Mt. John's observatories, where you'll enjoy the best views of shimmering constellations and stellar sights in the southern hemisphere.
Kitt Peak National Observatory, Arizona
The United States boasts a large number of fantastic stargazing locations, but here in Tucson, home to the International Dark-Sky Association, light pollution is tightly controlled, meaning you get great stargazing opportunities even near to the city. The passionate community, from the many observatories to resorts and astronomy-related retail, knows their stuff, and on guided tours from Kitt Peak's Visitor Centre, you'll find a tour that suits you perfectly, whether you're a curious novice or a seasoned astronomer.
Arcetri Astrophysical Observatory, Florence
Soak in the history of this hilly location in the outskirts of Florence, where brave minds once exchanged radical ideas with the father of modern astronomy, Galileo Galilei. Close to his residence at Villa Il Gioiello, you'll find the thirst for astrophysical and cosmic comprehension persists, as a motivated staff at the observatory engages in technological experiments, barely distracted by the gorgeous terrain that surrounds them. As they share their knowledge during tours, you start to understand their resolve, and as you look up, you might start to believe in it as well.
Trout Point Lodge, Nova Scotia
Billed as a luxury wilderness lodge & nature retreat, Trout Point offers exciting day activities in the Tobeatic wilderness, but its main draw continues to be the magnificent panorama of the heavenly, enjoyed from the comfort of the Lodge's vantage platform. With occasional meteor showers and glimpses of aurora borealis, there are few better ways to enjoy the skies amid the wilderness, than at the world's first starlight hotel.
Teide National Park, Canary Islands
Smack in the middle of Tenerife Island; this Spanish Starlight Destination affords stunning views, far removed from urban incandescence. There might be different celestial shows depending on which time of the year you go, but with frequent meteor showers and 88 constellations in glorious view, your eyes will likely be more than satisfied. With astronomical guides sharing mythologies and facts, there are also dinner packages for a meal amidst the heavens.
Sagarmatha National Park, Nepal
The base of the journey to the top of the world is also an incredible location to see the stars, framed by the silhouettes of the Himalayas. While extraordinary Sherpas go about their business, you can enjoy day hikes, but save your energy for the night time tours. As you stare into the illuminated canopy, realising that rare animals like pandas and snow leopards see this same view, you'll be profoundly overwhelmed by the totality of Nature.
Cherry Springs State Park, Pennsylvania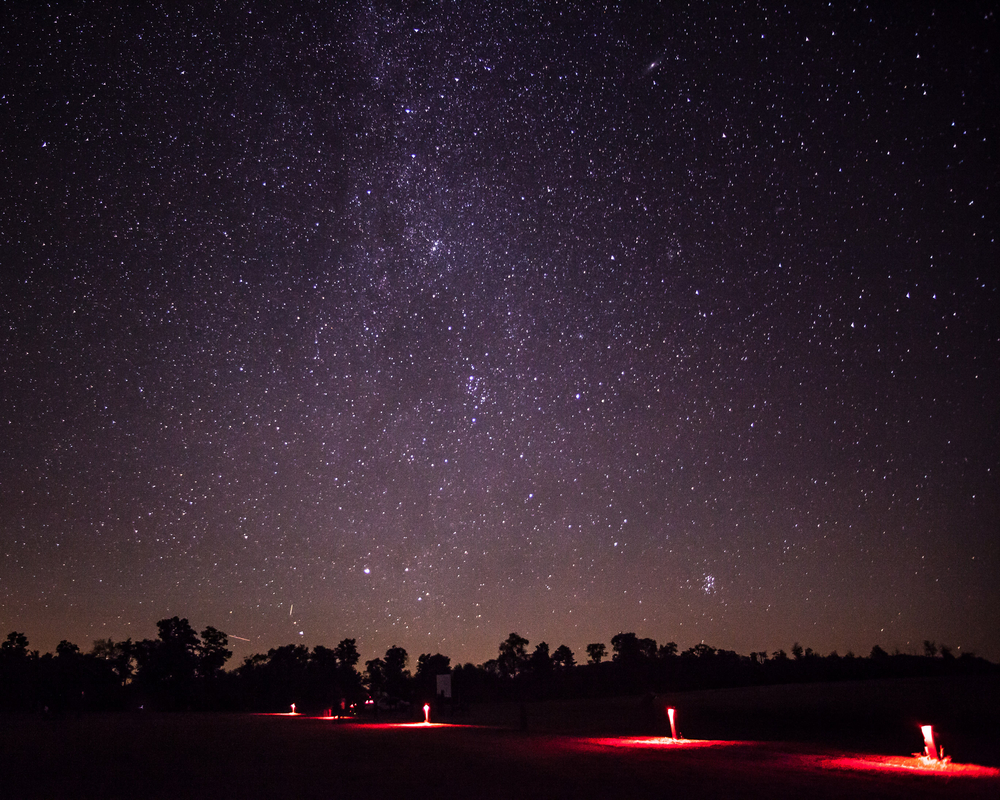 There are many other activities to be enjoyed in the Potter Tioga County, from skywalks to day treks, but as night falls, the dark skies reveal a multitude of celestial bodies that will take your breath away. A handy to-do list prepares you for the best experience, with tips like using red light so your eyes can adapt. Visit again in September, during the annual Black Forest Star Party, for a weekend of communal stargazing with fellow enthusiasts.
Space Center Houston, Houston
What better way to relive the famous moments of the Apollo 11 mission, than from within the restored mission control room, as actual images from the launch night are screened. The Space Center's Tram tours feature a host of other highlights, including behind the scenes glimpses of NASA's space programmes. As part of the 5oth anniversary celebrations, there'll also be pop up labs, outdoor concerts and an interactive countdown to Neil Armstrong's first steps, accompanying the Space Center's fascinating space exhibits.
Kennedy Space Center, Florida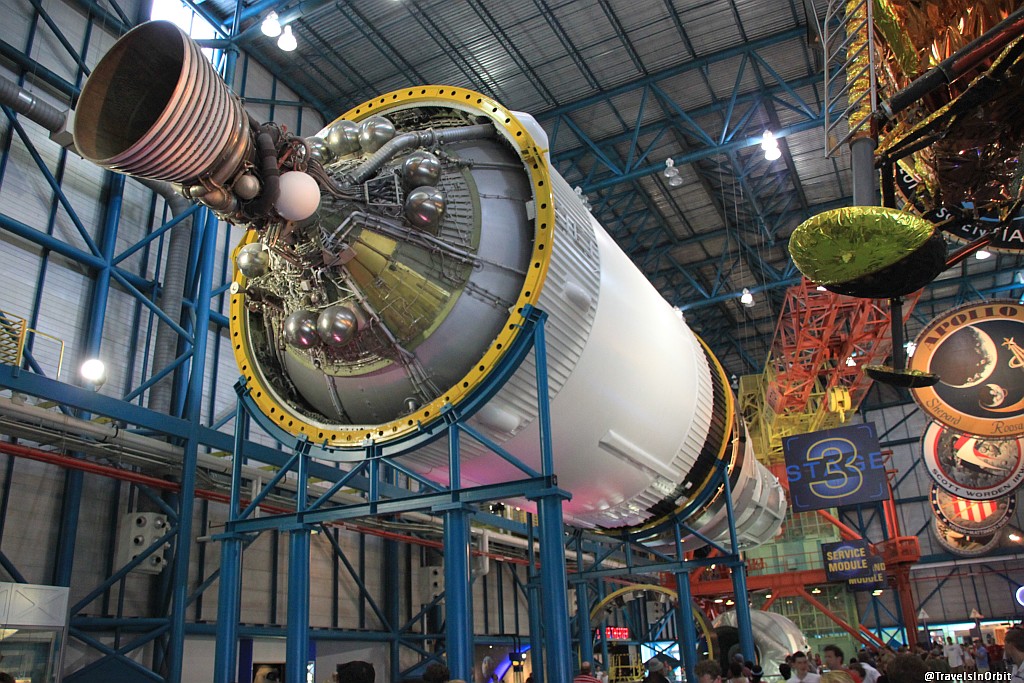 Where it all took place. The location of Apollo 11's launch has planned an array of events as part of the anniversary, including a Duran Duran concert, a live rocket launch, and a commemorative re-imagining of the Apollo/Saturn V Center. As you trace the events of the mission and hear from Apollo astronauts, or have fun with STEM and NASA-related activities, be humbled by the profound simplicity of a definitive moment that still reverberates and resonates today.
All over the world, the human fascination with Space has endured through millennia. There's still plenty ahead, and hopefully one day we won't only be looking up, but around, on space journeys of our own. For now though, there's plenty to marvel from the ground.