This article is reviewed regularly (on a monthly basis) by Wego's editorial team to ensure that the content is up to date & accurate. 
Updated 15 December 2021
Following the outbreak of a potentially worrisome variant of COVID-19 discovered in South Africa, Omicron, several countries have imposed their own travel ban and updated their travel restrictions for protection against the virus. Pakistan has also imposed its own Omicron ban and has banned travel from around sixteen countries, except under certain conditions.
Here is everything you need to know about Pakistan's travel ban amidst the Omicron variant.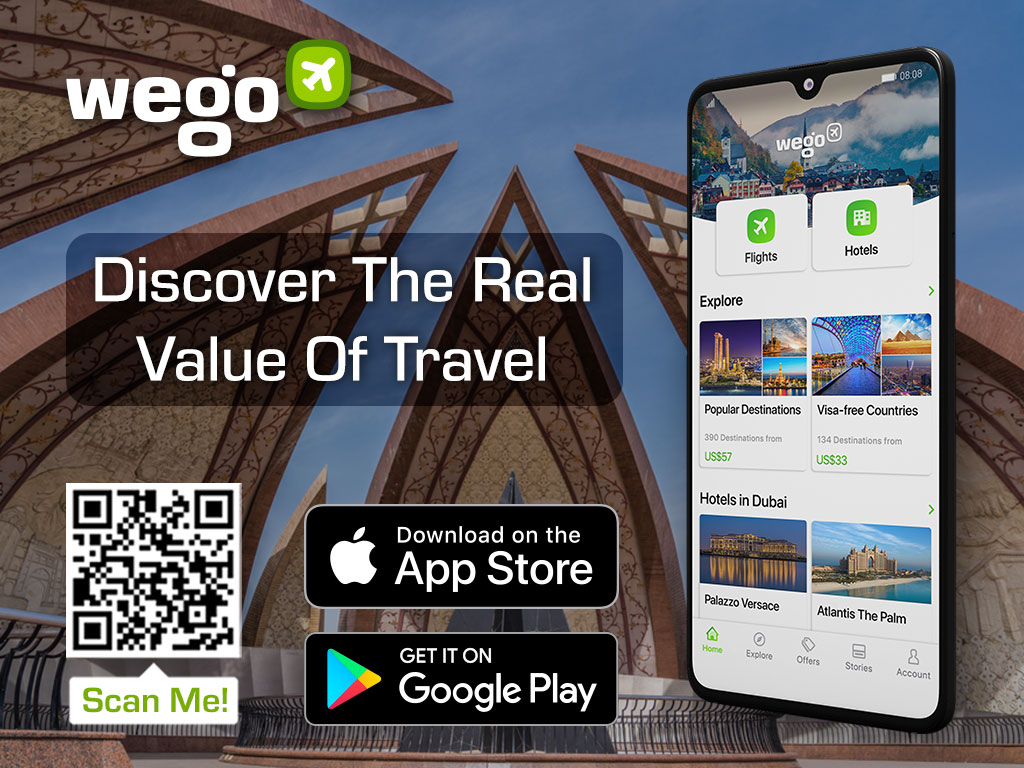 Countries suspended from entering Pakistan
According to a statement from the NCOC, Pakistani authorities have revised and expanded Category C — a list of countries from which travel is banned, except under certain conditions.
Category 'C' countries
As countries around the world impose travel bans and restrictions for a number of African countries, Pakistan has followed suit by implementing its own travel ban on the following countries:
Croatia
Hungary
Netherlands
Ukraine
Ireland
Slovenia
Vietnam
Poland
Zimbabwe
South Africa
Lesotho
Eswatini
Mozambique
Botswana
Namibia
Hong Kong
Inbound travel from these countries has been banned.
However, essential travel from the above-mentioned destinations would necessitate only when passengers can obtain an exemption certificate from the exemption committee with the following health protocols:
passengers are required to be fully vaccinated.
all passengers, local or foreigners above the age of six years, must possess a negative PCR test report issued not more than 48 hours before boarding.
passengers will also be required to get a Rapid Antigen test (RAT) conducted on arrival in Pakistan.
passengers who test negative will be allowed to proceed. However, passengers from South Africa, Mozambique, Lesotho, Eswatini, Botswana, Zimbabwe and Namibia will have to undergo a mandatory three-day quarantine followed by a PCR test.
passengers who test positive on arrival will be quarantined for ten days and a PCR test will be conducted on the eighth day. They will be allowed to leave quarantine once they test negative.
in case the passengers test positive again, they will have to spend more time under quarantine or be moved to the hospital, depending on the advice of health authorities.
Travel ban on unvaccinated citizens
The vaccine certificates have become a must-have for domestic travel. The National Command and Operation Centre (NCOC) has made it mandatory for people to get fully vaccinated before travelling by air, a partial vaccination certificate will not be permissible.
Pakistan has also banned domestic air travel for unvaccinated travellers. Only vaccinated travellers of age 18 and above will be allowed to undertake domestic travel within Pakistan.
Those below the age of 18 will likely be allowed to travel to Pakistan without the need to provide proof of vaccination certificate. Further, those between the age of 15 and 18, will now be allowed to travel inbound to the country without a vaccination certificate.