This article is reviewed regularly by Wego's editorial team to ensure that the content is up to date & accurate.
Updated June 2023
Qatar issues different types of visas for its residents and citizens. One such visa is the Qatar family visit visa which allows expatriate residents in Qatar to sponsor their family members to Qatar on a long-term basis. It is mandatory that every family member, including infants, must possess a Family Residence Visa to stay in Qatar. 
Please keep reading to find out more about Qatar's Family Residence Visa, its requirements, documents needed, the visa process and more. 
Please note: Effective 30 January 2023, Qatar's Ministry of Interior has announced that Hayya card's validity is extended, and its holders are given permit to enter the country until January 2024 under specified conditions.
Qatar Family Residence Visa latest news & updates 2023
At present, QVCs exclusively provide services for work visas. However, in the near future, these centers will expand their operations to multiple countries. They are planning to extend their services to include family visit visas, multiple entry visas, and family residence visas.
As per the announcement, the first stage of the project will encompass a total of nine countries. Currently, the Qatar Visa Center is already operational in six of these nations, specifically Bangladesh, India, Pakistan, Sri Lanka, Nepal, and the Philippines. The remaining three countries, namely Indonesia, Tunisia, and Kenya, will join the project in the upcoming months. These countries were selected based on the fact that the majority of the labor force (67%) originates from these nations.
Qatar Family Residence Visa requirements 2023
Residence permit
Effectively, the Visa is granted under specific employment only if you have a valid Qatar ID and Residence Visa from your employer or private employer. 
Employment status
In order to apply for the Visa, you must:
be an expatriate employee earning QR 10,000 or more a month.

have completed six months of employment with your company and wish to bring your immediate dependents to Qatar to live with you
Expatriates can sponsor their immediate family members. Every family member, including infants, must have an individual Family Residence Visa. 
Professional status
Regardless of their income, the sponsor's qualification must be technical or specialized, as stated in the Qatar ID. People belonging to the labour forces, such as builders, plumbers, etc are not allowed to move their relatives to Qatar or apply for the Family Residence Visa.
Accommodation status
If you are living in a rented space in Qatar, you need to show proof of accommodation using relevant authorities. If your accommodation is provided by the employer, you have to possess an employment agreement that specifically states that the employer pays an extra accommodation allowance in addition to your regular remuneration.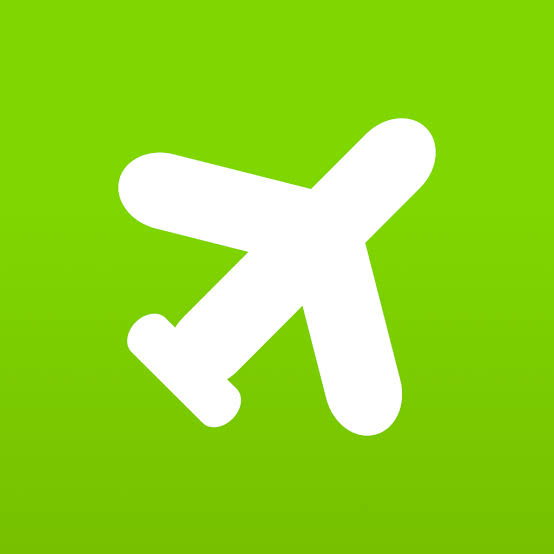 Book cheap flights to Qatar now
Qatar Family Residence Visa documents required
You will need the following documents in order to apply for a Family Residence Visa in Qatar:
An application completed (only while applying offline)
Qatar ID card copy
Passport copy (front page with name, photo and other identification)
Passport copies of all the family members entering Qatar.
Attested copy of Marriage Certificate
Certified copy of Birth Certificates for all the children
Attested copies of all your diplomas.
No Objection Letter from your organization specifying your qualification and income (written in Arabic and dated within the last three months.)
Company Registration Card / Employer QID Copy
Rental Agreement copy certified by Municipality or proof from company
A six-month stamped bank statement to confirm your salary rate.
Employment Contract stamped by the Ministry Of Administrative Development, Labour and Social Affairs.
Do note that:
Diplomas, employment contract, and the Employer QID are optional for those working in public sector organizations.
If some of the original documents are not initially in Arabic or English, you will have to translate them.
Adoption papers are a must, In case your children have been adopted.
Qatar Family Residence Visa application process
Step 1- Applying for the Visa online or offline
Online application
The Visa application can be conveniently completed online by the following steps:
first, make sure to download and register on the Metrash2 (iOS, Android) application on your mobile phone.
open the Metrash2 application and log in to your account.
select the "Visa", icon that appears on the screen.
then, click on the "Issue Visa" icon followed by the "Family Visit" icon.
select "Family Resident Application" from the drop-down menu.
click on "New Application", and fill up the personal details of the visitor including Gender, Relation, Date of Birth, Passport Details, etc, accurately.
select the " I agree on validity of data" option to proceed.
You will receive a notification within a few days to proceed with the fee payment once the application has been approved and verified.
Offline application
The Qatar family visit visa can be applied offline by following the steps given below:
the Family Residence Visa application form can be downloaded from here.
fill up the form and take all the above mentioned documents to the Al Gharrafa Immigration Department (Google location)
get your virtual number from the reception and wait for your turn.
once your turn comes, submit all the documents to the department manager.
You will receive a notification within a few days once the application has been approved and verified. You must then proceed with the fee payment.
Step 2- Enter Qatar with entry visa
Once you have completed all the necessary formalities in Qatar, your spouse and children can come to the country with a visit visa. Keep in mind that the visit visa is valid only for a month and you will have to complete the rest of the application procedure within the validity period of this visa including the health and fingerprint examination.
To know more about applying for a family visit visa, the requirements and extension process, check out our article
Step 3- Complete an health examination
Before issuing the Residence Permit, applicants are subject to some medical tests to certify that they are free from infections or diseases. To start the process, visit the Medical Commission Department, Al Muntazah Street, Doha (Google location). The test is generally comprised a standard blood test, fluorography, and testing for various dangerous diseases like Hepatitis type B or C and Tuberculosis.
You are required to take all the papers listed below:
Original passport
Copy of your valid visa
Card for payment
Children need not take a health examination. You should take their passports and visa copies to the Medical Commission Department and pay the fee to enter their details in the inner system.
The results of the health tests are sent online to the Ministry of Interior website. In a couple of days, you can check the results using your Metrash2 account. Alternatively, enter your ID number and Date of testing in the MOPH website and view your results.
Step 4- Register your fingerprints
All applicants are required to digitally register their fingerprints with the Ministry of Interior for security reasons.
You are also required to obtain a blood group certificate, which you can take from any local medical center. It usually costs about QR 50.
In order to undergo dactyloscopy examination For fingerprint scanning in Qatar, you have to visit the Criminal Evidence and Information Department (CEID) in Al Muntazah, Ar-Rayyan, Qatar (Google Location).
Before visiting the Department, make sure you have the following papers with you:
Employee's both Passport and the QID copies
Applicant's original Passport and its copy
Two passport-size photos taken on a blue field
Blood group certificate (you can take from any local medical center. Usually costs about QR 50)
You are required to fill in an application form which you may take at the Department. If you are given a confirmation after your scanning, you need to keep it for the future.
You will get a notification in your Metrash2 account once this procedure is completed.
Step 5- Receive Family Residence Permit Card
You will then be provided with a Qatar ID (which is actually a Residence Permit Card). You need to go to your local Police Office with your ID card, your spouse's and children's passports, and passport-size photos.
Qatar Family Residence Visa cost
The visa costs for the entire application procedure is as follows:
Qatar Family Visa Application fee (online and offline)- QR 200
Qatar ID card (for a one-year period)- QR 500
Medical Test- QR 100
Qatar Family Residence Visa 
processing period 
The processing time for each procedure, such as the verification of documents submitted, completing the health examination and finger print scanning will take few days each. You will receive updates via the Metrash2 app regarding the status of your application. Until then, your visa status will be "under review" or "under process".
The Family Residence Visa can be purchased for a period of 1-5 years and is stamped in each family member's passport.
Qatar Family Residence Visa tracking 
The status of your Qatar family visit visa can be checked on the MoI website under Inquiries >> Visa Services >> Visa Approval Tracking. Fill in all the required details accurately and you will be able to check the status of your visit visa.
Qatar Family Residence Visa rejected
If your Qatar family visa residence application gets rejected, you must visit the Gharafa Immigration Office and request a meeting with the visa approval committee. You must take a copy of the visa application receipt as they will keep the original receipt with them and give the copy on which they will mention the meeting date.
If there is no serious problem with your submitted documents after their scrutiny, you will be given an appointment date with the visa approval committee. On the meeting date, the committee will ask simple questions like your qualifications and profession. Take the originals of all the documents you submitted, including your education certificates, in case they ask for them. If everything is okay, you will get the approval in two days.
[Total:

105

Average:

4.5

]