This article has been reviewed by Wego's editorial team to ensure that the content is up to date & accurate.
Updated June 2023
All residents of Qatar are issued national identity cards known as Qatar ID, which serve as official identification documents granted by the government to both citizens and residents. These cards feature unique identification numbers that contain important details about the cardholder.
Please keep on reading to find out more about the Qatar ID number or the QID number.
Qatar ID number
A Qatar ID is a national identity card issued by the government of Qatar to its citizens, residents, and foreign workers. The Qatar ID serves as proof of identity, residency, and is required for various activities such as opening a bank account, obtaining a driving license, accessing government services, and more.
The Qatar ID number, also referred to as the QID number, is an 11-digit identification number issued by the state of Qatar to its citizens and residents for various government-related functions such as residency, employment, and healthcare. This unique 11-digit number serves as a means to store personal information in the government database and is crucial for confirming the holder's identity and residency rights as an expatriate in Qatar.
The QID number is required to be displayed on all government documents, including driving licenses, car registrations, health cards, and other relevant records.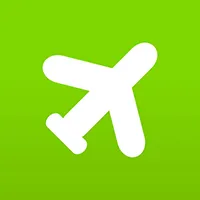 Book cheap flights on Wego
Qatar ID number sample and format
To check your QID number, you can take a look at your Qatar ID card. It is an 11-digit number that is positioned in the middle part of the card. Kindly refer to the example of a QID number provided below for your reference:
28425001234
A QID number is composed of four parts. The first digit represents the century of the individual's birth, the following two digits indicate the year of birth, the next three digits indicate the nationality based on the ISO Country Code, and the last five digits represent the sequence number assigned based on the combination of the year of birth and ISO Country Code. This sequence number is unique to each person and is generated based on the order of their residency.
In the given example, a person with the QID number 28425001234 indicates that they were born in 1985, are a French citizen (ISO code 250), and are the 1234th Qatar resident with the same nationality and year of birth.
Qatar ID number check
To check and verify your Qatar ID number, follow these steps.
Qatar ID check with QID number
go to the MOI Qatar ID Check Portal
enter your QID number
complete the captcha
click the search button
If you have typed in the incorrect QID number and did not receive any results, simply press the reset button and try again to check the status of your Qatar ID card.
Qatar ID check with passport number
go to the MOI Qatar ID Check Portal
enter your passport number
choose your nationality from the drop-down menu
click the "search" button
[Total:

122

Average:

4.8

]