This article is reviewed regularly (on a monthly basis) by Wego's editorial team to ensure that the content is up to date & accurate.
Updated 13 October 2021
Returning after a two-year hiatus due to the pandemic, the Riyadh Season 2021 is back with more exciting and thrilling events and performances. The five-month-long mega entertainment and cultural event promises only the best for its visitors, with an exciting calendar full of unique events and attractions.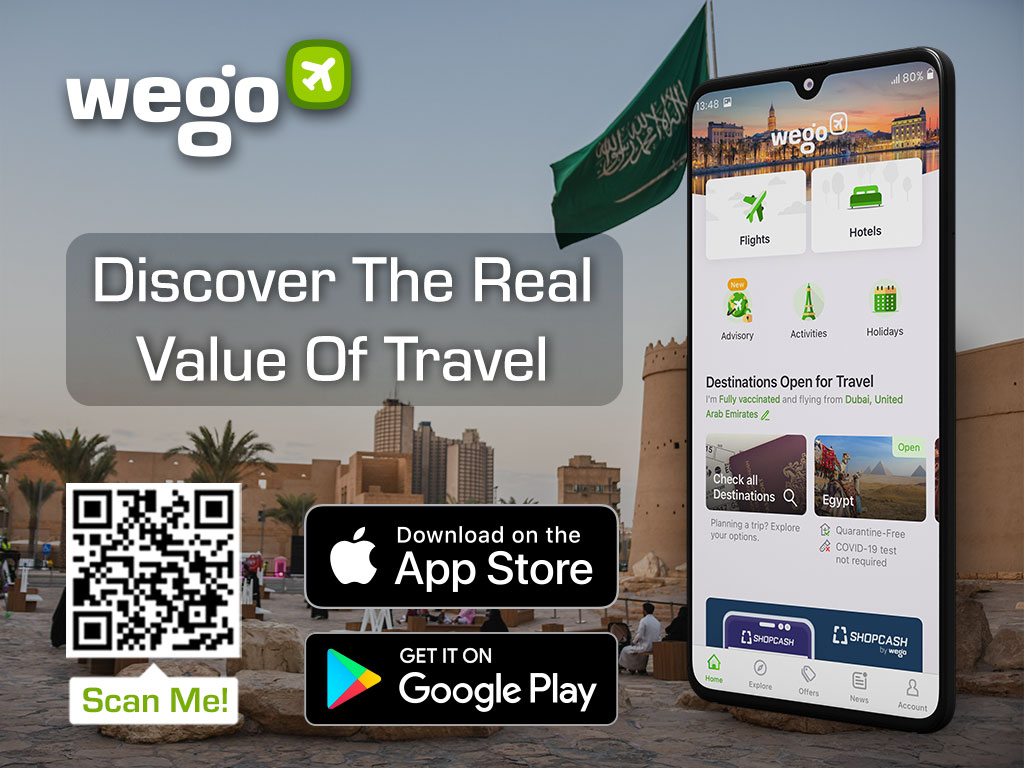 Top Riyadh Season 2021 events
Over 100 events, concerts and adventures are brought all over Riyadh to celebrate the entire nation under a unifying theme. The program includes 70 Arab concerts, six international concerts, ten international exhibitions, 350 theatre performances, 18 Arab plays and six international plays, in addition to one free-wrestling championship, two international matches, 100 interactive experiences, 200 restaurants and 70 cafes.
Here are our top picks for the most awaited events this year that you simply shouldn't miss at the Riyadh Season 2021. 
WWE Crown Jewel
Crown Jewel is one of the most awaited events of WWE and has returned back to the Riyadh season with its biggest superstars. The much-anticipated match is set to be a signature event of the Riyadh Season and will feature WWE Universal Champion Roman Reigns vs Brock Lesnar. WWE enthusiasts and fans will have the opportunity to attend and enjoy this legendary match at one of the biggest events this season on the 21st of October. 
Date: Thursday, 21 October 2021
Time: Start at 07:00 PM
Venue: Mohammed Abdo Arena -Boulevard
Prices including VAT: Starting from SR 50
Riyadh Season Cup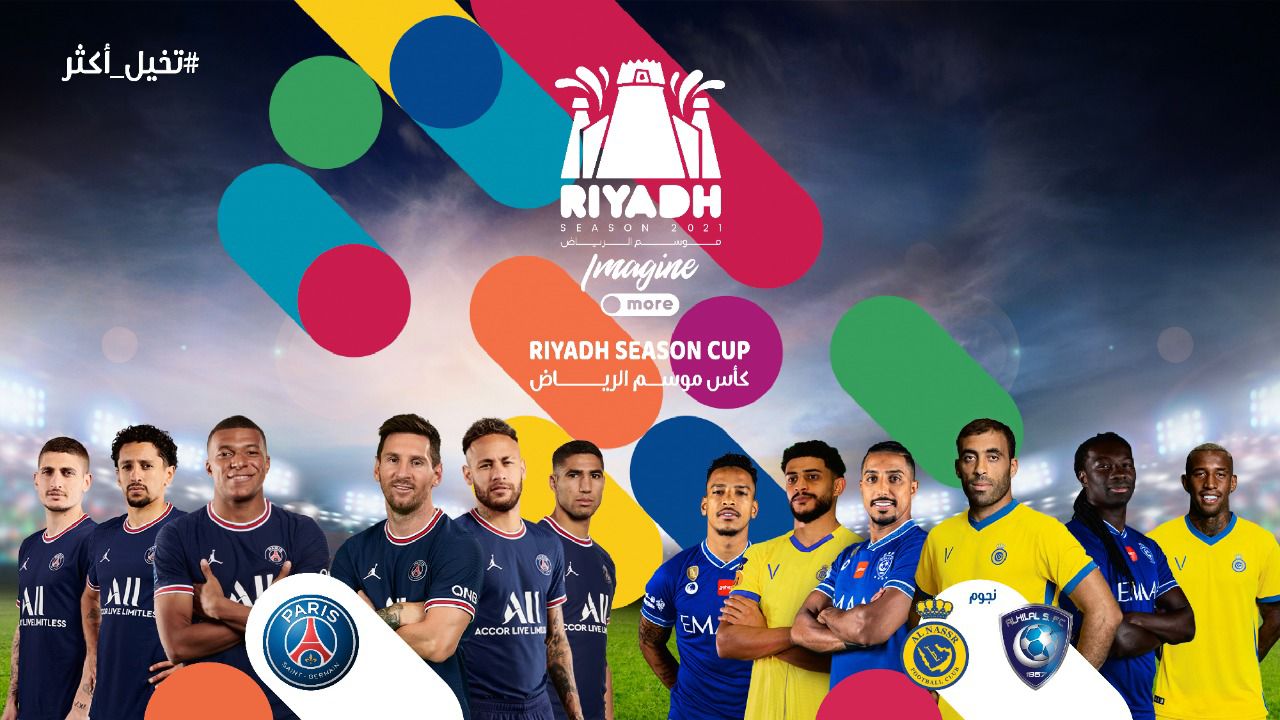 Image © General Entertainment Authority, Saudi Arabia 
 Paris Saint-Germain's (PSG), one of the most glamorous football clubs in the world today with its splendid list of superstars, will participate in the Riyadh Season Cup in January 2022. PSG is the first French football club ever to play in Saudi Arabia. A one-match tournament will feature PSG prestigious roster play the stars of Al Hilal SFC and Al Nassr FC, the region's two biggest clubs, as a part of a series of unique events planned for Riyadh Season.
Date: Third week of January 2022
RUSH Gaming Festival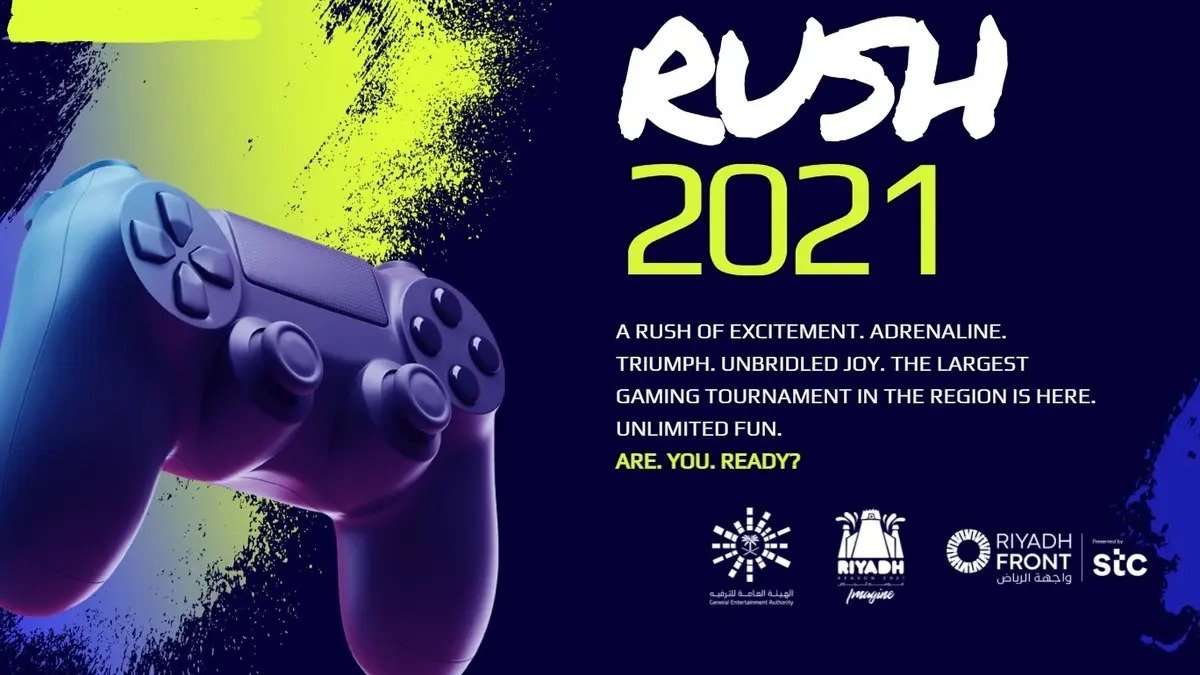 Image © Al Arabiya
At RUSH, in one exciting space you'll find exclusive games, thrilling competitions and tournaments, where you can enjoy cosplaying with your friends, and be surprised by the prizes that you may receive. The largest gaming event of the year in the KSA brings together the best names in the gaming sphere: gamers at all levels, publishers, brands, influencers and content creators, entertainers, and a massive legion of fans in an experience unlike anything else. 
Date
:
Friday, 22 October 2021
– Tuesday, 26 October 2021
Prices including VAT
:
From: SR 100
Riyadh Season Parade
The Riyadh Season Parade throughout the event will feature several fun-filled attractions where you can feel the ultimate thrill with marvellous shows, fireworks, and parade floats performed by international performers. This year, an extraordinary experience is awaiting you in the Riyadh Season Parade, so grab your seats and enjoy the fantastic stadium view.
Concert and plays
Music lovers are in for a feast of 70 concerts featuring regional artists and six performed by international acts. When it comes to the stage, expect 18 Arabic plays to take place in addition to six by international companies.