This article has been reviewed by Wego's editorial team to ensure that the content is up to date & accurate.
The birthplace and spiritual home of Islam, Saudi Arabia, is synonymous with pilgrimages, rich attractions and stirring symbolism. In 2019, as Saudi Arabia opened its doors to international travellers for the grand celebratory festival of the Saudi Season, it re-established itself from what was once a tourist's final frontier into a hotspot.
Of the 11 Seasons, one of the most popular seasons is set in Riyadh, the showpiece of modern Saudi Arabia, aptly called the Riyadh Season (موسم الرياض).
If you, like everyone else, are dying to know more about this year's Riyadh Season, keep reading.
What is the Riyadh Season?
Spanning over 5 months, the Riyadh Season is primarily a city-wide celebration of the city in itself and in the larger context, Saudi Arabia and its people. It is one of the many initiatives taken by the Kingdom of Saudi Arabia to boost economic and tourist activity, with a focus on non-religious tourism.
The initiative falls in line with Crown Prince Mohammed Bin Salman's Vision 2030, as Saudi Arabia moves towards a progressive future. International travellers can now easily visit Saudi as the kingdom has aimed to boost tourism through the quick and simple process of procuring an e-visa.
Over 100 events, concerts and adventures are brought all over Riyadh in celebration of the entire nation under a unifying theme.
When is Riyadh Season 2022?
Riyadh Season 2022 will be held from 21 October 2022 onwards under the slogan 'Beyond Imagination'.
What are the Riyadh Season 2022 venues?
As announced by the Saudi authorities, the next season will have 15 venues, each of which will be represented by a unique entertaining figure.
The venues of Riyadh Season 2022 are Boulevard World, Boulevard Riyadh City, Winter Wonderland, Al Murabaa, Sky Riyadh, Via Riyadh, Riyadh Zoo, Little Riyadh, The Groves, Imagination Park, Al-Suwaidi Park, Souq Al Zel, Qariat Zaman, Fan Festival and Riyadh Front.
What events can we expect for Riyadh Season 2022?
Launched on 21 October 2022 and including more than 8,500 activity days and experiences, the Saudi Government has announced all the new events, zones and unprecedented surprises for this year's Riyadh Season.
This season will have 15 zones, each of which will be represented by a unique entertaining figure. The "Boulevard World" zone, also will promote the cultures of many nations such as America, France, Greece, India, China, Spain, Japan, Morocco, Mexico and Italy and it will be the most prominent of these zones. In the largest man-made lake in the world, situated in Riyadh, visitors will also board boats and submarines for the first time.
MDLBEAST will also be returning to Riyadh with the Soundstorm music festival for the third year from 1 – 3 December 2022. Last year over 150 artists from around the world performed at the event across 8 stages equipped with top-notch sound systems.
The GEA chairman noted that 25 theatrical productions from the Arab and worldwide theatre scenes had been included in the season's events. WWE and the Riyadh Season Cup, which unites football players from Paris Saint-Germain and the national stars of the two Saudi teams, Al-Hilal and Al-Nasr, are only two of the sporting activities scheduled.
The Riyadh Season will feature a fan festival area at Mrsool Park that can hold 20,000 spectators for each game and feature displays on late football great Diego Maradona and another exhibition on the Newcastle Club. Over the course of 65 days, the festival will feature both worldwide Cirque du Soleil performances and fireworks shows.
Another brand-new addition to Riyadh Season 2022 is Sky Riyadh. The new zone will comprise various spots, including the skyscraper where al-Shikh made the announcement, where tourists would be able to take in the view of Riyadh city from above.
Riyadh Season 2022 events
Filipino Week
As part of its tour of world cultures, which has already featured festivals for Pakistan, Sudan, Indonesia, and Sri Lanka, Filipino Week got underway in Al-Suwaidi park. The new festival features roaming performances, bazaar shopping, carnival activities, and theatrical presentations at the park's theater. In a "food experience" zone, visitors can savor some of the Philippines' most well-known meals.
Area 51
AREA 15 will feature VR games, music, and sculptures created by some of the world's best artists from Las Vegas to Riyadh. The Spine, Dueling Axes, Wink World, and many other acts will perform during the event.
Bazaar Area
The Bazaar Area, a weekly marketplace that would reflect several nations from around the world with a fresh theme and representation of a particular culture each week, is scheduled to open in the Suwaidi Park area in October.
Blvd Pier
This season this year has you covered with Blvd Pier, the theme park. Prepare to have fun at this hilarious theme park in Boulevard World, which is near the largest lake. The event will also feature some bizarre rides, such as the Jumpoline, Star Flyer, Turbo 360, and Sky Loop.
Chronos
A group of imaginatively compelling singers will accompany the professional international circus performers, providing an unforgettable theatrical spectacle. From Monday, October 24, through Saturday, November 5, the event will take place, so don't miss it!
Combat Village
One of the activities coming to the new Boulevard World zone in November is Combat Village. The occasion will feature a range of military-themed video games that will take you on an amusement adventure through virtual simulations, tasks, and games. Top Shot, Is it Real, Combat Ride, Medieval Village, and Shooting Range will all be part of Combat Village.
Merwas
Merwas, which describes itself as a creative ecosystem, will have 22 studios for audio and visual content development at its Boulevard Riyadh City location starting in October. By illuminating the many processes in a completely new way, the event seeks to alter the fundamental principles and methodologies of content creation.
The Century Theatre
The Century Theatre be introduced during one of the premier Riyadh Season 2022 activities this year. The festival will begin in October and feature live musical performances and theatrical productions that will reflect both local and global cultures. There will also be specialized Arabic cuisine available for purchase.
The National Museum
Among the activities beginning in the Al-Murabba zone upcoming month is the Saudi National Museum. The area will include two separate areas, one for each, where visitors can explore the eight available halls exhibiting important prehistoric sites as well as antiquities and other items while studying the history of Saudi Arabia with an accompanying tour guide.
The Planet
You can learn about the wonders of the universe here, a place of complete investigation and knowledge. The largest circular theater, The Sphere, the dolphin show, Mission Adventure, an aquatic adventure in a lake, and Lost Submarine will all be included at the event.
Winter Wonderland
The Winter Wonderland will return in this year's Riyadh Season 2022. Beginning on Saturday, October 22, and lasting until Thursday, December 22, is the cool breeze event. The two-month event will feature theater performances, wandering performances, and a wintery atmosphere. More than 80 rides, arcades, shops, and restaurants will be housed in the area in addition to the numerous notable Riyadh Season 2022 events.
WWE Crown Jewel
On Saturday, November 5, Mrsool Park Stadium will host one of the biggest Riyadh season 2022 events. The WWE Universal Championship match will feature a knockout between Roman Reigns and Logan Paul. Starting at 4.30 p.m., the game will go on till midnight.
Yalla Boulevard
If you appreciate Arabic plays, you'll likely appreciate Yalla Boulevard, which will feature Shabab Al Bomb actors and at which we anticipate some belly-laughing laughter. From Saturday, October 22, through Sunday, October 29, the event will be held.
Riyadh Season 2022 tickets
Most of the events are offered free of charge while some require tickets. To purchase the tickets, you can go to the official website of Riyadh Season 2022.
Ticket details and prices will be listed on the Riyadh Season social media handles and official website.
COVID-19-related safety measures
Since 13 June 2022, the Government of Saudi Arabia no longer requires visitors and residents to present proof of vaccination through the Tawakkalna app or wear a face mask to access public places and public transport or to participate in activities, board flights and attend events with some exceptions.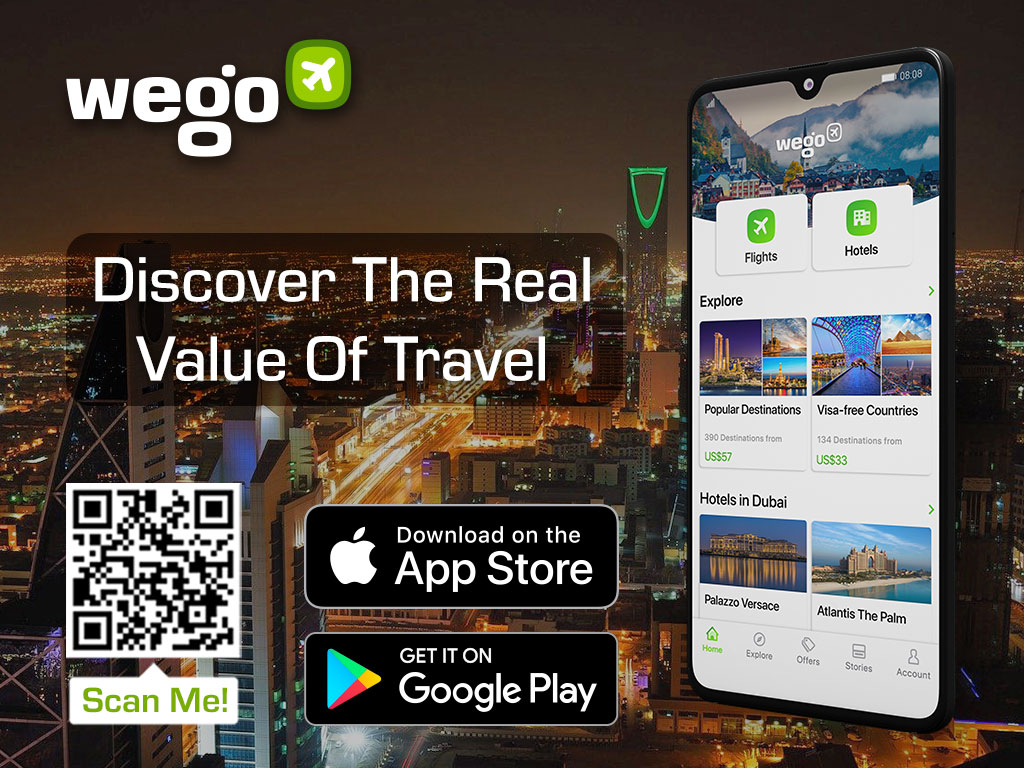 [Total:

246

Average:

4.8

]