This article has been reviewed by Wego's editorial team to ensure that the content is up to date & accurate.
Updated May 2023
Home to the holy cities of Islam, Makkah and Madinah, Saudi Arabia has emerged as a sought-after destination for travellers with diverse interests. To accommodate the varying requirements of visitors, the government has introduced a range of visas and permits, such as multiple entry visit visas, that enable tourists to experience the country's culture and natural charm.
This article provides a comprehensive guide to the different types of multiple-entry visas issued by the government of Saudi Arabia.
Saudi Arabia multiple-entry visas
Whether you're planning to visit the Kingdom of Saudi Arabia for tourism or business, there are various visa options depending on the purpose and duration of your stay. The following visas provide multiple entry validity for the convenience of foreigners wishing to enter Saudi Arabia.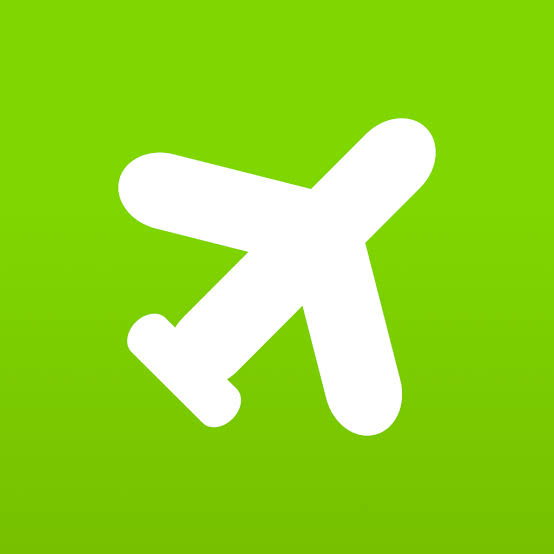 Book cheap flights to Saudi Arabia
Saudi tourist visa (e-visa)
The Saudi tourist visa, also known as the Saudi e-visa, is an entry authorization document that permits foreign nationals to enter Saudi Arabia for non-essential and non-religious purposes. It is valid for one year and allows for multiple entries, with a maximum stay of 90 days per visit.
The Saudi tourist visa covers various tourism-related activities but does not permit studying or participation in the Hajj season. Additionally, Umrah pilgrims can perform Umrah with a tourist visa.
Requirements
All individuals who apply for a visa to Saudi Arabia must have a passport that is valid for at least six months from the date of entry. The process of issuing an e-visa typically takes between 5 to 30 minutes. Airlines conduct pre-checks to ensure that passengers meet the visa eligibility criteria before boarding flights to Saudi Arabia.
Fees
The visa fees for all visit visas, including e-visa, visa-on-arrival and consulate visa, are SAR 300, and the cost of the new comprehensive medical insurance that covers COVID-19 treatment is SAR 180, including tax, bringing the total to SAR 480.
For more information, please visit our dedicated article below.
Saudi business visa
If you are visiting Saudi Arabia for business purposes, such as attending meetings, conferences, or other events, you will need a Saudi business visa. The business visa can be issued as either a single or multiple-entry visa, with different validity periods and duration of stay depending on the type of visa.
A multiple-entry business visa allows for more extended stays than a single-entry business visa and can be issued for 6 months, 1 year, 2 years, or 5 years. The maximum stay per trip with a multiple-entry visa is 90 days.
Requirements
original passport valid for no less than six (6) months, with at least two (2) successive empty visa pages. It must be a passport with a chip, also called a biometric
letter of Invitation. It must be issued by Saudi MOFA and addressed to the Saudi consulate you planning to apply through
a letter from your employer confirming your employment and upcoming trip
two recent colour photographs were taken against a white background and printed on high-quality photo paper
a copy of a Saudi ID card/copy of Iqama for foreigners
copies of degrees/certs
curriculum vitae (CV), i.e., resume
Fees
The multiple-entry Saudi business visas are priced at around SAR 1107. For more information, please visit our dedicated article below.
Saudi personal visit visa
The Saudi personal visit visa is a visa issued by the Ministry of Foreign Affairs of the Kingdom of Saudi Arabia to allow foreign nationals to enter the country via an invitation from their Saudi friends or acquaintances. The Saudi personal visit visa will be valid for 90 or 365 days from issuance, with a stay length of up to 90 days on single or multiple entries.
With the Saudi personal visit visa, holders may:
freely visit the country

travel across the Kingdom

visit the Prophet's Mosque in Madinah and other religious sites

perform Umrah

take part in cultural events
Fees
According to the Saudi government's official website, applicants will be charged SAR 200 to obtain a personal visit visa. For more information, please visit our dedicated article below.
Saudi family visit visa
The family visit visa is a legal document provided by the Saudi Ministry of Foreign Affairs (MoFA) that allows beneficiaries to apply for visitation requests for their first-degree relatives, such as parents, spouses, and children.
The Saudi family visit visa can be issued as either a single-entry or multiple-entry visa, with varying validity periods and durations of stay depending on the type of visa. The multiple-entry visit visa is valid for 90 days and allows up to four re-entries.
Requirements
Only a legal Saudi resident or citizen who is an Iqama holder can apply for the MoFA family visit visa on behalf of the visitor. For this, the Iqama should be valid for at least 4 months.
The Iqama holder has to initiate the MOFA family visit visa application process in Saudi Arabia. Please note that the Iqama holder's dependents cannot apply for the visit visa application themselves, using their own Iqamas.
The following documents are required to apply for the MOFA family visit visa:
copy of sponsor Iqama holder's passport
valid International Passport (Minimum 6 months validity remaining) for the applicant
copy of the Iqama or residency permit for the sponsor
four passport-size photos
apostilled copy of the National ID card of the applicant
marriage certificate, which you might need to apostille
Fees
The cost of a MoFA Saudi multiple-entry family visit visa is fixed at SAR 200. For more information, please visit our dedicated article below.
[Total: 102 Average: 4.5]