This article is reviewed regularly by Wego's editorial team to ensure that the content is up to date & accurate.
Updated April 2023
Saudi Arabia is one of the most prosperous countries with a thriving economy and an abundance of job opportunities for professionals from all over the world. The country boasts a diverse workforce with people from different countries and backgrounds working together to build the nation's economy.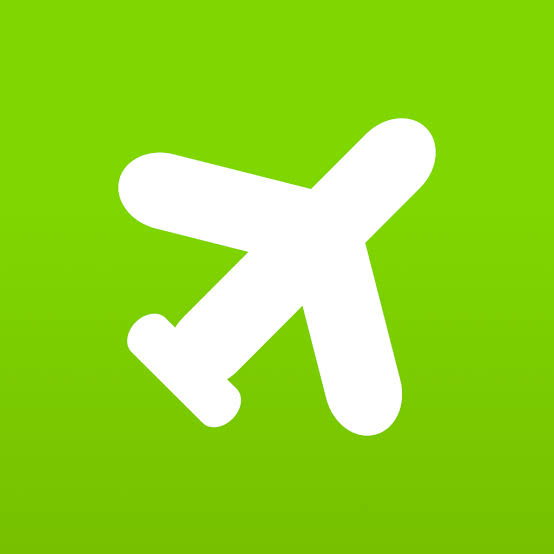 Book cheap flights to Saudi Arabia
Keep reading to know more about the average salaries in Saudi Arabia for different categories of workers.
Average salary in Saudi Arabia by industry 2023
Based on data from the Saudi Arabian government's General Authority for Statistics (GASTAT), the average monthly income for workers receiving compensation in the public sector, private sector, non-profit organizations, international and regional agencies, and other industries was SAR 10,238 in 2018.
Statista indicates that the average monthly wage for a public worker in Saudi Arabia in the first half of 2020 was about SAR 11,400. In comparison, the average monthly wage for a worker in the private establishment sector was SAR 5,300 that year.
When it comes to expats and foreigners, in 2022, the average monthly salary for non-Saudi men and women varied across different sectors. Those working in the public sector earned an average of SR 9,883, while the average monthly wage for employees in the private sector was SAR 3,855. Non-profit organizations offered a slightly higher average salary of SAR 10,600, and workers in international/regional agencies received the highest average monthly income of SAR 16,257.
Here are the monthly average salary for professions across the country, as reported by the Hays Saudi Arabia Salary Guide 2023 and other sources. 
Accounting and finance
The top-paying job in the field of accounting and finance is that of a Chief Financial Officer (CFO), with a monthly salary range of SAR 86,250 to SAR 138,750 and an average salary of around SAR 120,000.
Following this position, Finance Directors can earn an average of SAR 75,000 per month, followed by Head of Internal Audits (SAR 75,000), Finance Controller (SAR 45,000), Audit Manager (SAR 39,937), Finance Manager (SAR 34,875), Senior Accountant (SAR 22,950), Credit Controller (21,975), Financial Analyst (SAR 21,975), and Accountants (SAR 15,975).
Construction and property
In the field of construction and property, the most lucrative positions are generally located in upper-level management, with salaries ranging from SAR 467,359 to SAR 1,308,281 for these top-tier roles. The average salary for these positions is 885,937. Executive Directors can expect to earn an average of SAR 421,875, with Project Directors following closely behind at an average of SAR 318,281. Architecture Directors and Development Directors/Urban Planning Directors can expect to earn roughly SAR 299,390.
For other roles within this industry, salaries can range as follows: Property Managing Directors and Leasing Directors typically earn around SAR 225,000, while Facilities Directors earn SAR 215,156. Senior Project Managers and Senior Contracts Managers can expect to earn around SAR 206,015, with Commercial Managers and Contracts Managers earning approximately SAR 177,656. Project Managers and Senior HSEQ Managers typically earn SAR 177,656 and SAR 168,750, respectively.
HR
The most lucrative position within the field of Human Resources is that of the Chief Human Resources Officer (CHRO), who can earn between SAR 99,750 and SAR 150,000 a month. This is a highly coveted position that typically requires significant experience and expertise in the HR field.
Following the CHRO, HR directors are the next highest paid, earning an average of SAR 79,837 per month. HR business partners come in third, with an average monthly salary of SAR 37,500. Other roles within HR have a wider range of salaries, depending on factors such as experience, education, and the size and type of organization in which they are employed. HR managers, for example, can earn between SAR 12,476 and SAR 33,750 per month. The same salary range applies to roles such as Learning and Development Managers, Talent Acquisition Managers, and Compensation and Benefits Managers.
Lower-level HR roles, such as HR Generalists, Recruitment Specialists, and HR Assistants, typically earn between SAR 12,476 and SAR 33,750 per month as well. These roles often involve supporting the HR function in various ways, such as assisting with recruitment, managing employee records, or providing HR-related guidance to employees.
Legal
At the top of the legal profession is the Chief Legal Officer, who commands the highest salary within the industry. This position can pay up to SAR 139,725 per month, though the average monthly salary is around SAR 120,000. As the highest-ranking legal position within an organization, the Chief Legal Officer is responsible for overseeing all legal affairs and ensuring compliance with legal regulations.
Next in line for top salaries in the legal industry are General Counsel, who earn an average of SAR 90,000 per month. Legal Directors or Heads follow, with an average salary of around SAR 75,000 per month. Senior Legal Counsel, who provide high-level legal advice and representation, earn around SAR 52,500 per month on average.
The lowest-paid position within the legal industry is typically that of Legal Secretary, with an average monthly salary of SAR 16,875.
Manufacturing
In the field of manufacturing, the position that offers the highest salary is that of a general manager, with a monthly income of approximately SAR 79,875. The next highest paying roles are operations director (SAR 64,875), manufacturing director (SAR 62,362), quality director (SAR 60,000), and head of operations (SAR 49,875).
Other positions such as head of manufacturing, head of HSE, operations manager, manufacturing manager, plant or factory manager, technical manager, quality manager, and production manager have average monthly salaries that range from SAR 45,000 to SAR 24,937.
Marketing and digital
In the field of marketing and digital, the most lucrative position is that of the VP or chief marketing officer (CMO), with an average monthly salary of around SAR 112,500.
Next in line are digital marketing directors (SAR 75,000), followed by marketing and communications directors (SAR 69,750), marketing and communication managers (SAR 47,400), head of performance (SAR 45,000), trade marketing manager (SAR 37,500), social media manager (SAR 34,875), and brand manager (SAR 32,437).
Procurement and supply chain
At the top of the earning ladder in procurement and supply chain is the supply chain director, with a monthly salary of SAR 75,000. The next highest paying roles are procurement director (SAR 64,875) and head of supply chain (SAR 54,900).
In terms of seniority, the positions that follow are logistics director, head of procurement, head of logistics, supply chain manager, strategic sourcing manager, procurement manager, contracts manufacturer, logistics manager, and category manager. Monthly salaries for these roles range from SAR 24,937 to SAR 49,875.
Sales
In the sales domain, the highest paying role is that of the country sales director, who earns an average of SAR 99,750 per month and can earn up to SAR 120,000 per month.
The subsequent roles in terms of seniority are general manager, commercial director, solutions sales director, sales director, business development director, head of sales, commercial manager, country manager, business development manager, and sales manager. Monthly salaries for these positions range from SAR 90,000 to SAR 32,437. On the lower end of the pay scale in sales is the key account manager, who earns around a quarter of the monthly salary of the country director, amounting to approximately SAR 24,937.
Technology
The technology sector's highest paying jobs are in CXO and IT leadership roles. The chief information officer tops the list, earning around SAR 99,750 per month, followed by the chief digital officer (SAR 90,000), chief information security officer, chief technology officer (both SAR 84,825), and chief product officer (SAR 79,837).
Within the technology sector, there are over 60 different roles spread across CXO and IT leadership, information and cyber security, project delivery and business analysis, presales and solutions architecture, ERP and enterprise applications, software engineering, cloud infrastructure and networking, data science and analytics, and product management. Average salaries for these positions range from SAR 24,937 to SAR 54,900, with the lowest-paid role being the IT support analyst, earning around SAR 17,362 per month.
Engineers
Engineering is one of the most sought-after professions in Saudi Arabia. Engineers can find jobs in various industries such as oil and gas, construction, power generation, telecommunications, and transportation. On average, engineers in Saudi Arabia earn approximately SAR 12,500 each month, although this amount may fluctuate depending on several factors such as their area of expertise, years of experience, industry, and geographic location.
According to Gulf Talent, the maximum salary for engineers in Saudi Arabia is SAR 29,000, while the lowest is SAR 5,000. In addition, Talent.com reveals that beginner positions generally pay SAR 64,800 per year, while more seasoned professionals can earn up to SAR 240,000 per year.
Doctors
According to SalaryExpert, the mean annual salary for a doctor practising in Saudi Arabia is SAR 432,968, which typically includes an average bonus of SAR 17,838.
Additionally, PayScale indicates that general practice physicians/doctors in the country receive an average yearly pay of SAR 103,323, with a base salary range of SAR 8,000 to SAR 216,000 and a bonus range of SAR 220 to SAR 99,000.
Average salary growth in Saudi Arabia
According to the Hays Saudi Arabia Salary Guide 2023, the construction and property sector offers the highest paying jobs, with some roles yielding up to SAR 348,750 per month. The labor market in Saudi Arabia is described as dynamic and robust, with a significant increase in recruitment activity across multiple sectors. In 2022, 70 percent of employers reported an increase in their organization's headcount, mostly by over 10 percent, as opposed to 43 percent in 2021.
Employers in Saudi Arabia are actively recruiting permanent employees in 2023, with a focus on Riyadh (69 percent), Jeddah (56 percent), and the Eastern Province (41 percent). The competition for top talent means there are abundant opportunities for individuals with the most sought-after skills.
In 2022, 53 percent of employees received a salary increase, with the most common rate being between 6-10 percent, reflecting the country's salary growth. Furthermore, 79 percent of employers anticipate salary increases in their organization in 2023, indicating a positive trajectory for the economy.
Job opportunities in Saudi Arabia
The surge in new job opportunities created by mega-projects such as Neom and the establishment of new organizations in the Kingdom is expected to drive a 3 percent increase in salaries in Saudi Arabia in 2023. Non-oil sector hiring in the country saw its fastest growth fueled by robust business activity, as indicated by the Riyad Bank Saudi Arabia purchasing managers' index.
To achieve its Vision 2030 plan of diversifying the economy away from hydrocarbons, the General Authority for Statistics reports that the Kingdom has created tens of thousands of new jobs through its $1 trillion worth of development projects. These projects include Neom, a $500 billion futuristic city featuring a nature reserve, coral reefs, and heritage sites in the Red Sea, and Qiddiya, a vast entertainment and sports project. Red Sea Global is also developing a mega-tourism project on Saudi Arabia's west coast.
[Total:

253

Average:

4.8

]