This article has been reviewed by Wego's editorial team to ensure that the content is up to date & accurate
Updated August 2023
The utilization of biometric technology has become a crucial element in contemporary identity confirmation and security systems, and Saudi Arabia has promptly welcomed its possibilities. Positioned at the junction of tradition and advancement, Saudi Arabia has incorporated biometric solutions across diverse facets of everyday existence, spanning from managing immigration and border security to conducting financial transactions and facilitating access to governmental services.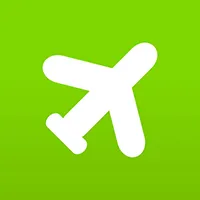 Book cheap flights to Saudi Arabia
Read on as Wego explores everything you need to know about Saudi biometrics.
Saudi biometric passport
The Saudi e-passport, or biometric passport, is a passport that contains an electronic chip embedded within the cover. The chip allows the e-passport to store the passport holder's biographic and biometric information, such as a digital photograph, name, date of birth, fingerprints and signature.
The next-generation travel document allows for the implementation of biometric technology, which allows for more secure and efficient identification. The Saudi biometric passport can be verified and scanned at smart gates at international borders. The Saudi e-passport is also decorated with the Kingdom's most famous historical and cultural landmarks, watermarked into its pages.
For more information, visit our dedicated Saudi e-passport article below.
Saudi biometric app
Applicants from Pakistan who have been approved for the Hajj pilgrimage need to complete their biometric verification process before submitting their passports. This process can be carried out at the respective bank branches using the Saudi Visa Bio app (available on Android and iOS). Here's how to do it:
download the Saudi Visa Bio app and install it on your phone.
start the verification process by using your phone's back camera to scan your passport. This step is crucial for verifying your identity.
use your phone's front camera to take a clear photo of your face. This photo will be used by the authorities to compare against your passport photo and confirm your identity.
proceed to the next step by using your phone's back camera once again. This time, show your fingertips in front of the camera so that scans of your fingerprints can be taken.
Completing these steps accurately and as instructed will ensure a successful biometric verification process, allowing you to move forward with your Hajj pilgrimage plans.
Saudi biometric Umrah visa
As per the previous announcement from Saudi Arabia's Ministry of Hajj and Umrah, pilgrims coming from the UK, Tunisia, Kuwait, Bangladesh, and Malaysia can now register for a visa by submitting their facial and fingerprint details through a smartphone app called the Saudi Visa Bio app. Procedures for issuing Umrah visas electronically will be completed based on biometric details before a pilgrim's arrival in the holy cities of Makkah and Madinah.
Furthermore, Saudi Arabia also extended the validity of the Umrah visa from 30 days to 90 days. This new arrangement allows pilgrims to move about freely within Saudi Arabia without any restraints. Moreover, pilgrims do not need another tourist visa to travel across the kingdom and can move easily between Makkah and Madinah, or any other city around the kingdom, by train, bus or car during their stay.
According to the Ministry of Hajj and Umrah, pilgrims are encouraged to contact an approved tourism company or agency in their country of residence to obtain the service package, complete the visa requirements, and book an appointment for Umrah and prayer in the Ar-Rawdhah Ash-Shareefah.
Saudi biometric visa
Saudi Arabia has made a significant change to its visa requirements for visitors from 12 countries. The General Authority of Civil Aviation (GACA) in the Kingdom will implement new regulations for travelers arriving from countries such as Turkey, Pakistan, and Lebanon.
Under the new system, travelers will no longer need to obtain a physical visa sticker on their passports. Instead, a printed e-visa or biometric visa will be introduced, which will include a QR code containing all necessary data and passenger information.
The e-visa or biometric visa will replace the stickers for labor, visit, or residency visas. The timetable for phasing out visa stickers in visitor passports from 12 new countries has already begun for travellers from Pakistan, Yemen, Sudan, Uganda, and Lebanon. The phasing out for the rest of the countries is as follows:
Nepal, 14 August
Turkey, 16 August
Sri Lanka, 21 August
Kenya, 23 August
Morocco, 28 August
Thailand, 30 August
Vietnam, 4 September
Notably, earlier this year, Saudi Arabia had already discontinued the use of visa stickers for visitors from countries such as the UAE, Jordan, Egypt, Bangladesh, India, Indonesia, and the Philippines. The new procedure is part of the digitalization of the ministry's consular services, including work permits, residence, and visit visas.
[Total: 145 Average: 4.7]