This article is reviewed regularly by Wego's editorial team to ensure that the content is up to date & accurate. 
Reviewed May 2023
Located in the central part of the Balkans, Serbia is an amazing country to visit with numerous historical sites and captivating cultural heritage for visitors to explore. Travelers from the UAE and around the world frequent Serbia to experience its unique charm and hospitality. If you are interested in visiting the country, here is everything you need to know about Serbia visa requirements for UAE residents.
Do UAE residents need a visa to visit Serbia?
UAE residents do not need a visa to visit Serbia for tourism or business purposes, thanks to bilateral agreements between Serbia and UAE established in 2019. UAE citizens are allowed to stay in Serbia for up to 90 days within a 180-day period starting from their date of first entry without a visa. Staying beyond this period will result in a fine.
Alternatively, UAE residents can enter Serbia using a Schengen visa. Although Serbia is not a member of the EU, it is a potential candidate, and it has a visa policy similar to that of the Schengen area. Anyone who possesses a valid Schengen visa can enter Serbia and stay for up to 90 days within a 180-day period as long as the visa has not expired.
However, if UAE residents wish to stay in Serbia for more than 90 days, they must apply for a Serbian visa.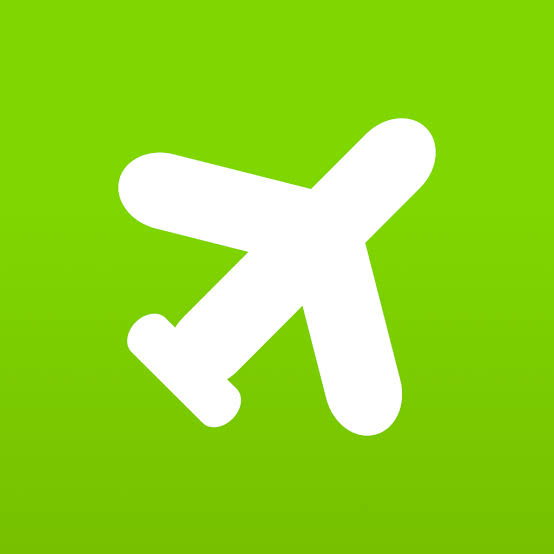 Book cheap flights to Serbia
Serbia visa for UAE residents
Serbia offers several visa types for UAE residents based on the purpose of their stay. Details below.
Available visa types
Type C – Short Stay
Serbia tourist visa
As per the Serbia Visa Policy, individuals who want to travel to Serbia for the purpose of tourism can obtain a Serbia Tourist Visa. However, it's important to note that individuals holding a tourist visa are prohibited from engaging in any business or work-related activities while in Serbia.
Serbia business visa
UAE residents who intend to travel to Serbia for business purposes, including meetings, events, business fairs, or unpaid training without any employment or financial gain, can apply for a visa specifically for business or fair participation. The application must include invitation documents from professional chambers and organizations.
Serbia family and friends visit visa
A Serbia family, relative, or friend visit visa is issued for individuals who wish to visit a family member or a friend residing in the country. In order to get the visa, it is required for applicants to include an invitation letter from the person whom you are visiting in addition to other necessary documents.
Serbia cultural, sports, and conference visit visa
Serbia cultural, sports, or conference visit visa is granted for individuals or groups that are going to attend a cultural event or activity held in Serbia. An invitation from the receiving association and confirmation documents from the supervising ministry must be included in the application as well as other supporting documents.
Serbia short-term education and internship visa
A Serbia short-term education or internship visa is issued for students who intended to study in the country for educational purposes. The applicant has to documents including but not limited to proof of adequate accommodation means, an admission letter from the receiving institution, and sponsorship documents if the student cannot provide adequate financial means for himself/herself.
Type D – Long Stay
If you are planning to stay in Serbia for more than three months, regardless of your nationality, including UAE residents, you will need to apply for a Category D visa. This type of visa is required for long-term stays and can be used for various purposes. Some examples of individuals who may be eligible for a long-term visa to Serbia include:
students who plan to study at a higher education institution, participate in a language course, or engage in a long-term internship
employees who will be working for a business located in Serbia or engaging in seasonal employment
academics, researchers, or scientists who will be working in a certified research center in Serbia
individuals who have a first-degree family member who is a Serbian citizen
patients who will be receiving long-term medical treatment at a medical institution in Serbia
private entrepreneurs who are founders of legal or physical entities that will provide economic benefits to Serbia
Required documents
To apply for a Serbian visa, UAE residents must be able to provide the following documents:
invitation letter certified by a Serbian-based company or the relevant authority of the Republic of Serbia
proof of payment for the trip issued by a travel agency (voucher or another type of payment receipt)
completed visa application form
passport photo (size 3.5×4.5 cm)
return ticket or itinerary (copy of driving license and insurance if you travel by car)
proof of sufficient funds for staying in Serbia
health insurance
visa fee
In addition to the common requirements for a Serbian visa, there may be some additional or supporting documents that certain applicants need to provide. Here are some examples:
Employed
proof of employment such as work contract if applicable
bank statement of the last six months
Self-employed
a copy of the last income tax or relevant bank statements or documents
proof of business such as bank statements, invoices or receipts
Student
proof of enrollment and no objection certificate from the registered school
sponsorship documents if the applicant cannot support himself/herself financially during the period of the stay
Retired
proof of pension for the last six months
Application
Applying for a Serbian visa can be done in several easy steps:
make an appointment with the Embassy of the Republic of Serbia in the UAE or a Serbian consulate abroad
gather and submit the required documents to the embassy or consulate
attend an interview if required for the type of visa you are applying for
wait for your application to be processed and reviewed
once your visa application is approved, you will be notified, and you can return to the embassy or consulate to receive the visa that will be affixed to your passport
Cost & processing time
The cost of a Serbian visa for UAE residents is AED 237.53. If your short-stay visa is approved, you will need to pay an additional EUR 2 for the visa sticker.
The processing time for a Serbian visa is typically between 5 to 21 working days. After submitting your application, you will receive an SMS or an email from the embassy with the result of your visa application.
However, if you apply for your visa during peak travel seasons, such as the summer or holidays, the processing time may be longer. It's important to apply for your visa well in advance of your intended travel dates to ensure that you have enough time for the application to be processed.
[Total:

126

Average:

4.6

]