This article is reviewed regularly (on a monthly basis) by Wego's editorial team to ensure that the content is up to date & accurate.
Updated 2 February 2021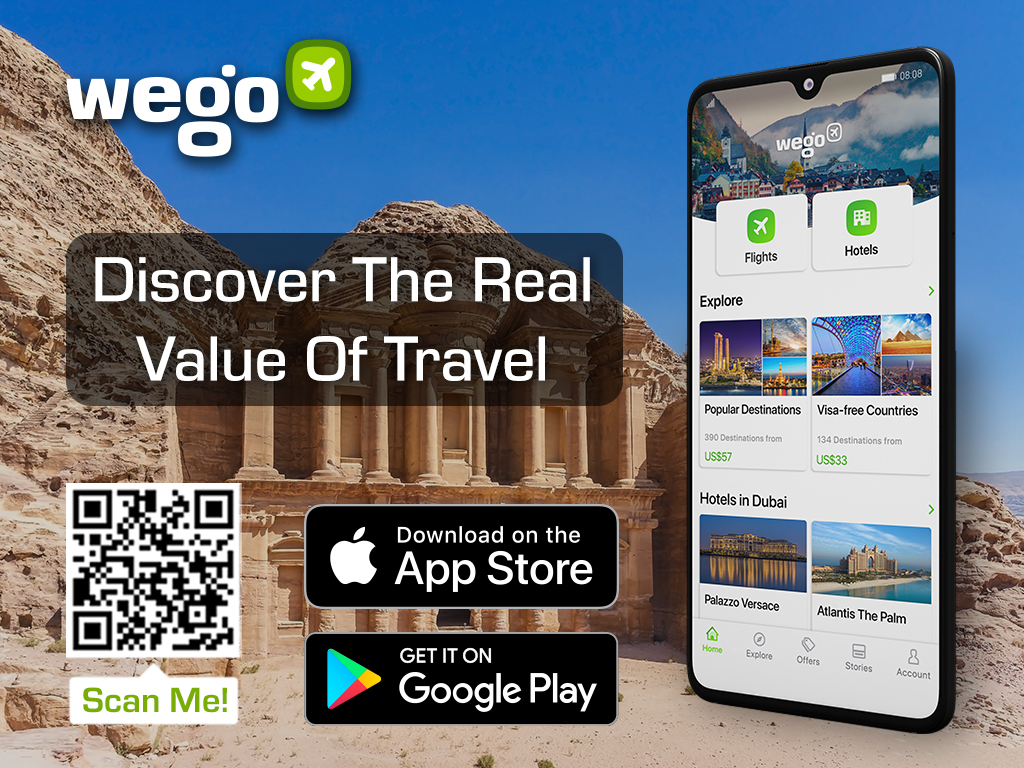 How does the Sinopharm vaccine work?
There are currently three prevalent types of vaccines being developed in regards to COVID-19. In layman's terms, these are inactivated virus vaccine, weakened virus vaccine and mRNA vaccine.
Sinopharm relies on the older but tested inactivated virus technology, which involves taking dead coronavirus and injecting them into the body. The process essentially forces the body to produce antibodies against the SARS-CoV-2 coronavirus.
Once vaccinated, the immune system will be able to respond to an infection of live coronaviruses. Antibodies can stick to and prevent the invading virus from entering the cells in the body.
How effective is the Sinopharm Vaccine?
Based on the available data, the Sinopharm vaccine is reported to have 100 percent protection from moderate and severe forms of Covid-19. Its overall efficacy rate is 86 percent.
Dr. Walid Zaher, chief research officer and vaccine project leader of G42 Healthcare said that taking the vaccine will "prevent you completely from having any severe or moderate side effects from Covid-19."
Furthermore, Sinopharm's clinical trials have demonstrated that inactivated coronavirus injections do provide protection to people against Covid-19. However, there's really no telling how long the protection will last.
There may be a possibility that the level of antibodies would drop over the course of months. But on the flip side, there's a chance that the immune system would retain information on the coronavirus for years (or even decades) due to the special properties of the memory B cells.
Are there any known side effects?
According to Bahrain's National Medical Taskforce for Combating the Coronavirus, the side effects associated with vaccination in volunteers include pain at the injection site, headache, high temperature or fatigue.
These symptoms are expected to last at most 24 hours. Furthermore, these side effects can easily be managed through the use of over-the-counter pain relievers.
Sinopharm vaccination in Jordan
The mass vaccination program that kicked off on 13 January brings hope of the normal port-COVID life in the country. Sinopharm was the second coronavirus vaccine to be approved by the Jordan government in January, following the authorization of the Pfizer/BioNTech jabs in December.
Who'll get the Sinopharm shots in Jordan?
The COVID vaccination drive in Jordan will give priority to people aged 60 and above, those who are most vulnerable to complications from coronavirus, and health personnel working in the health sector.
Until the safety of the vaccine is confirmed, it won't be administered to:
People with severe allergies to vaccines or some medicines and food
Pregnant and breastfeeding women
Persons under the age of eighteen
Where to get vaccinated?
The government has set up vaccination centres across the country.
Amman:
Prince Hamzah Hospital, Jordan University Hospital, Al-Bashir Hospital, Al-Jubaiha Comprehensive Health Center, Al-Hussein Medical City, Queen Alia Military Hospital, and Al-Qweismeh Comprehensive Health Center.
Zarqa:
Prince Hashem Military Hospital, Zarqa District Health Affairs Directorate, and Prince Faisal Governmental Hospital.
Irbid:
King Abdullah University Hospital, Vaccination Clinic / Health Affairs Directorate of Irbid Governorate, Prince Rashid Military Hospital, and West Ramtha Health Center.
Jerash:
Jerash Comprehensive Health Center.
Mafraq:
Al-Ruwaished Hospital, King Talal Military Hospital, and Chest Diseases Center / Directorate of Health Affairs in Mafraq Governorate.
Ajloun:
Princess Haya Military Hospital and Ajloun Comprehensive Health Center.
Balqa:
Directorate of Health Affairs for Balqa Governorate.
Madaba:
Directorate of Health Affairs for Madaba Governorate.
Karak:
Prince Ali bin Al Hussein Military Hospital and Directorate of Health Affairs for Karak Governorate.
Tafila:
Prince Zaid Military Hospital and Directorate of Health Affairs for Tafila Governorate.
Ma'an:
Ma'an Comprehensive Health Center.
Aqaba:
Prince Hashem bin Abdullah Military Hospital and Directorate of Health Affairs for Aqaba Governorate.
How much will the Sinopharm vaccine cost?
The shots will be available to Jordanians and residents free of charge.
Registering for the jabs
Jordanians can register for vaccination here.
You'll first have to enter your Jordanian National Number (or your Personal number if you are non-Jordanian) and other personal details, specify your ailments, if any, and the vaccination centre closest to you, and authenticate your mobile number. You'll then receive a message with the details of your appointment, which will be scheduled according to your eligibility and priority.
On the day of the appointment, carry your identification documents- National ID for Jordanians and passport for others, as well as proof of your affiliation with the chosen work sector and medical reports of chronic diseases, if any.
After you are given the first dose, you'll get the link to your vaccination certificate through a text message, which needs to be saved for future reference.