This article is reviewed regularly (on a monthly basis) by Wego's editorial team to ensure that the content is up to date & accurate. 
Updated 23 November 2021
At the beginning of June, WHO approved the Sinovac vaccine for emergency use assuring governments worldwide that China's homegrown vaccine has indeed met international standards for safety, efficacy and manufacturing. Since then, Sinovac has been shipped to more than 90 countries worldwide and is now an integral part of numerous countries' vaccination drives.
But although Sinovac has made its presence known globally, not all regulatory agencies and governments have actually approved its use for mass vaccination. Singapore for example had obtained its first Sinovac shipment in February but has since opted to move forward with the Moderna and Pfizer vaccines for its inoculation drive.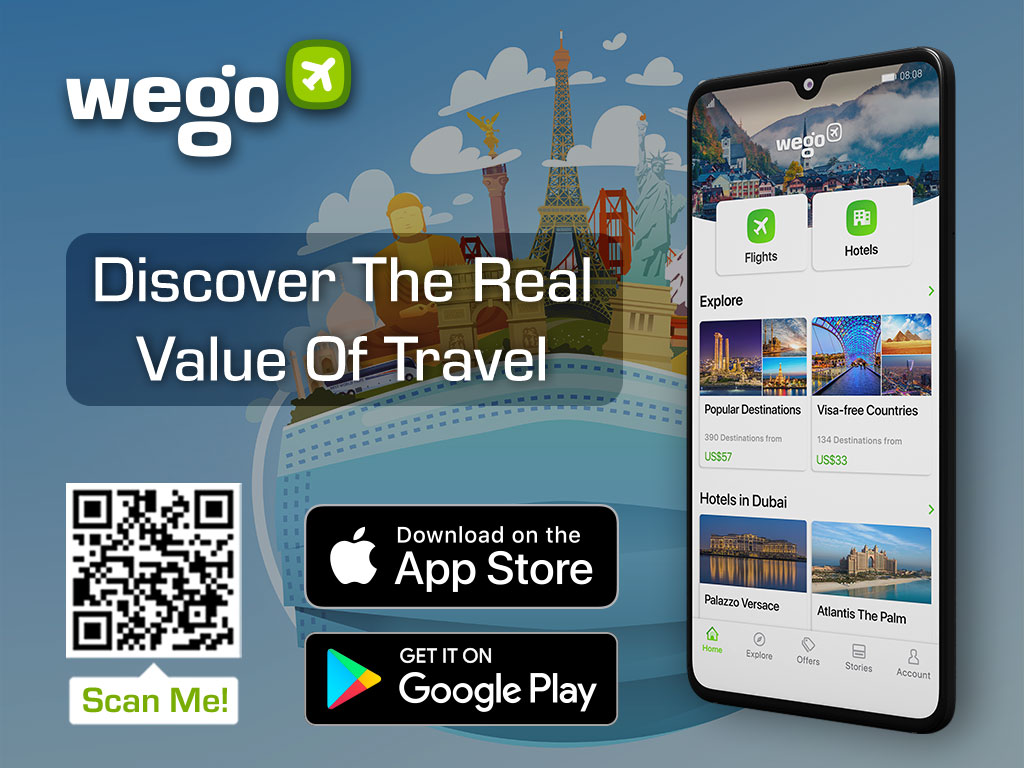 So, what countries have approved and administered the Sinovac vaccine? What does the latest data tell us about Sinovac's efficacy against the delta variant? Here is all you need to know about Sinovac approved countries.
About Sinovac
Sinovac is an inactivated virus vaccine. In simple terms, this means that the Sinovac vaccine is made from viral particles produced in a lab which are then inactivated. In an inactivated state, the injected virus will not pose a threat as they are no longer capable of infecting an individual with COVID-19. The Sinovac vaccine contains proteins capable of stimulating the immune system to produce antibodies to fight COVID-19.
Sinovac WHO status
WHO has recommended the Sinovac-CoronaVac vaccine for use in adults 18 years and older, in a two-dose schedule with a spacing of two to four weeks. Vaccine efficacy results showed that the vaccine prevented symptomatic disease in 51% of those vaccinated and prevented severe COVID-19 and hospitalization in 100% of the studied population.
The emergency use listing (EUL) procedure assesses the suitability of novel health products during public health emergencies. The objective is to make medicines, vaccines and diagnostics available as rapidly as possible to address the emergency, while adhering to stringent criteria of safety, efficacy and quality. The assessment weighs the threat posed by the emergency as well as the benefit that would accrue from the use of the product against any potential risks.
For COVID-19 vaccines, the UN's health branch has set the bar for minimum efficacy at 50% in its considerations for evaluation of COVID-19 vaccines. So far, the WHO has also approved:
Pfizer/BioNTech: 

Comirnaty

Oxford/AstraZeneca: Vaxzevria
Johnson & Johnson: 

Ad26.COV2.S

Moderna: mRNA-1273
Sinopharm: BBIBP-CorV
Sinovac: CoronaVac
COVISHIELD: ChAdOx1_nCoV-19
Covaxin: BBV152
Sinovac EMA status
Sinovac is currently under EMA's rolling review; a regulatory tool that EMA uses to speed up the assessment of a promising medicine during a public health emergency. EMA will evaluate data as they become available to decide if the benefits outweigh the risks. The rolling review will continue until enough evidence is available for a formal marketing authorization application.
The EMA's authorization process involves the safety monitoring of vaccines and careful consideration of aspects like risks, side effects, design, clinical reports, etc. Till now, the organization has given a nod to:
Pfizer/BioNTech: 

Comirnaty

Moderna: mRNA-1273
Oxford/AstraZeneca: Vaxzevria
Johnson & Johnson: 

Ad26.COV2.S
Sinovac's efficacy
A large phase 3 trial in Brazil showed that two doses, administered at an interval of 14 days, had an efficacy of 51% against symptomatic SARS-CoV-2 infection, 100% against severe COVID-19, and 100% against hospitalization starting 14 days after receiving the second dose, as reported by WHO.
Sinovac's efficacy against the delta variant
A recent study on the effectiveness of two doses of Chinese Covid-19 vaccines showed that they provided sufficient protection against the spread of the deadly Delta variant. The research led by epidemiologist Zhong Nanshan of the Guangzhou Center for Disease Control and Prevention using Sinovac Biotech's CoronoVac and China National Biotec Group's SARS-CoV-2 vaccines showed that they were more effective against those with moderate than mild Covid-19.
The research found that two shots of the vaccines provided an efficacy of 59% against Covid-19 caused by the Delta variant, 70.2% against a moderate form of the disease and 100% against severe cases.
The Public Health expert Dr Ajit Pal said that the research polled data from 628 participants, including 153 Covid-19 patients of the Delta variant and 475 close contact cases in the city, aged between 18 and 59 years.
Out of those cases caused by the Delta variant, 10 had critical symptoms, severe (six), moderate (105) and mild (32).
Meanwhile, the research also revealed that a single vaccine dose showed some degree of protection against Covid-19 with an effectiveness of 13.8% and that none of the 16 critical and severe cases had been vaccinated with the SARS-CoV-2 vaccine.
In the same research, the scientists also discovered that the vaccine effectiveness was higher in females and people in the age group of 40-59, with an efficacy rate of 72.5%, compared to males and those with moderate Covid-19.
Sinovac approved countries
According to the WHO, the following countries have approved the use of Sinovac.
Albania

Algeria
Argentina
Armenia

Azerbaijan

Bangladesh

Benin

Brazil (currently suspending the use of the vaccine)

Cambodia

Chile

China

Colombia

Dominican Republic

Ecuador

Egypt

El Salvador

Georgia

Hong Kong

Indonesia

Kazakhstan

Lao People's Democratic Republic

Malaysia

Mexico

Nepal

Oman

Pakistan

Panama

Paraguay

Philippines

Singapore
South Africa
Sri Lanka
Tajikistan

Thailand

Timor-Leste

Togo

Tunisia

Turkey

Uganda

Ukraine

United Republic of Tanzania 

Uruguay

Zimbabwe
Sinovac approval for travel
A few countries are now recognizing Sinovac for the purpose of allowing travellers quarantine free entry into their region. Among the countries that have recently approved Sinovac to permit travellers to enter their country are Canada and the United Kingdom.