This article is reviewed regularly (on a monthly basis) by Wego's editorial team to ensure that the content is up to date & accurate.
Updated 21 September 2021
Spain is a country with beautiful beaches, gorgeous streets with plenty of character, and more. It is a chosen tourist destination for plenty of ex-pats, especially those from the UK.
Are you planning a trip to Spain? Here's all that you need to know about applying for a tourist visa to Spain.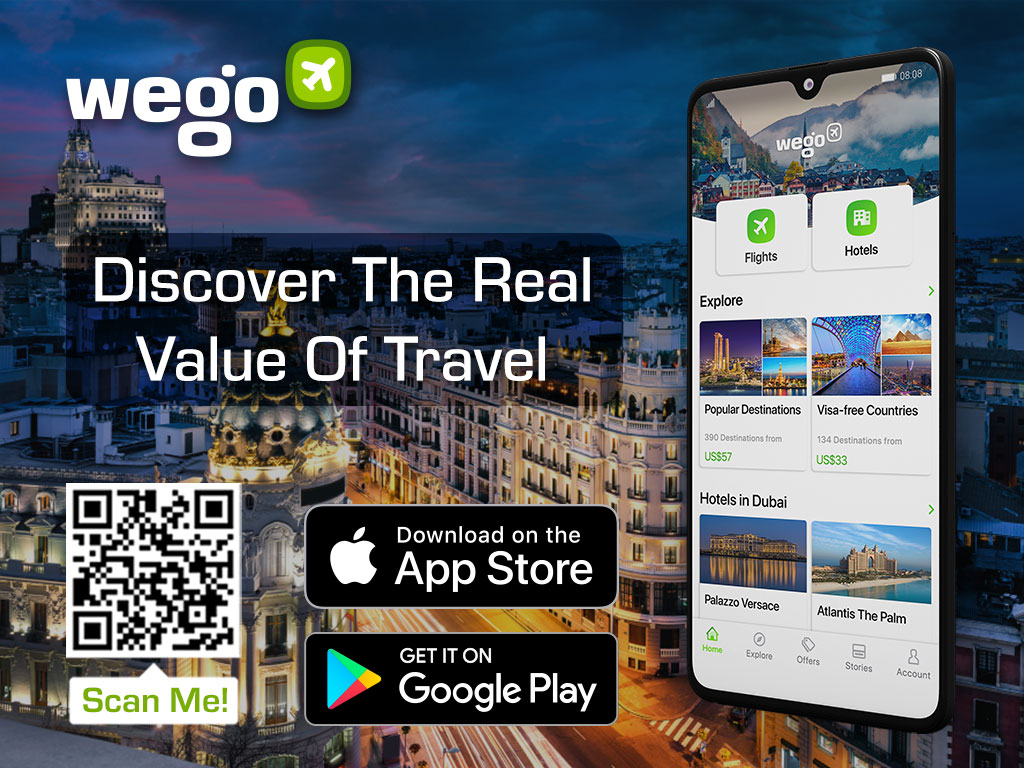 Do I need a tourist visa to enter Spain?
Tourists have to apply for a Schengen Visa to enter Spain for tourism. The Schengen Visa permits visitors to spend up to 90 days in Spain as well as 25 other Schengen visa aided countries.
All nationalities who need a visa to cross the Schengen borders will need to apply for one.
How do I apply for the Spain tourist visa?
To apply for a Schengen Visa to enter Spain, you need to visit a Spanish embassy or consulate in your home country. All embassies and consulates of Schengen countries accept visa applications.
Visa applications should be processed at a diplomatic office of the main destination you plan to visit at least 15 days before your trip to allow time for your application to be processed. The earliest you can apply is 90 days before your visit.
What are the required documents?
To successfully apply for a Schengen Visa, applicants must submit the following documentation:
Two recent passport photos
Valid passport
Travel itinerary
Health insurance (documents from insurance provider)
Proof of accommodation (evidence showing where you will be staying throughout your time in Schengen)
Proof of financial means
Letter from tour organizer (if travelling with a tour agency)
 All travellers need to obtain the Health Control Form (FCS) to enter Spain. (new)
To aid in your application, sometimes additional documents may be needed.
For an employer with a work contract: evidence of employment status, current bank statement of the latest 6 months, leave permission from the employer, income tax return
For self-employed visitors: income tax return, a copy of the business license, company bank statement of the latest 6 months.
For students: proof of university or college enrollment
For minors: birth certificate, letter of consent from parents, passport copies of both parents/legal guardian, a notarized parental authorization signed by both parents/guardians if the minor will be travelling alone.
What can I do in case of visa rejection?
In case your Spain Application visa gets rejected, you will get a letter with a reason why your application is being rejected.
In this case, you can have two choices:
Move one and make a new application, by avoiding the previous mistakes and improving your situation.
Write an Appeal Letter for Schengen Visa rejection, but only if you think that your application has been rejected by mistake or unjustly. You should have a strong basis to write this letter and present facts that support your point.
How long is the processing time for the visa?
It takes around one to two weeks, or up to 10 working days to process a visa application.
However, in some cases, this period may be extended for 30 days or even 60 days.
Such extension may happen at times when the embassy where you lodge your application is receiving many requests for visa application processing, or due to your specific case.
How long is the validity period of the tourist visa?
A Spain tourist or visitor visa can be valid for a maximum period of 3 months within half a year. Yet, the authority that grants you the visa will decide on the validity of your visa.
While you can get a visa valid for three months, you can also get one valid for three days.
When you receive your passport with the Spain visa sticker on it, pay attention to:
The first day you are permitted to enter the Schengen Area (FROM).
The last day when you will have to leave the Schengen Area (UNTIL).
And the number of days you are permitted to remain in the Schengen Zone within the given dates (Duration of Stay).
Note: The visa sticker in your passport contains a lot of other information such as:
the countries in which you may not be permitted to enter.
the permitted number of entries with that visa.
Is the Spain tourist visa extendable?
You can extend your Spain tourist or visitor visa only in some very specific cases such as late entry, humanitarian reasons, or other important personal reasons.
If you want to extend for work purposes, you will have to apply for a Spanish work visa or even a working holiday visa.
Can I visit other countries with my Spain Visa?
A Spain tourist visa allows you to visit all Schengen countries, as long as it is valid. Pay attention to your visa sticker if it contains the minus sign (-) against a particular country; it means that you will not be able to enter only that specific country.
What is the fee for the Spain tourist visa?
The cost of a Schengen Visa is €80 for adults, €40 for children between 6-12 years of age, and free for children under 6. Citizens of Russia, Armenia, Azerbaijan pay a reduced fee of €35.