This article is reviewed regularly (on a monthly basis) by Wego's editorial team to ensure that the content is up to date & accurate. 
Reviewed July 2023
Recently, the Thailand government has scraped some of their travel restrictions to welcome all international travellers to enjoy their marvellous travel destination. If you wish to travel to Thailand with Visa on Arrival, we have gathered all the necessary information for you to read before applying for Thailand Visa on Arrival.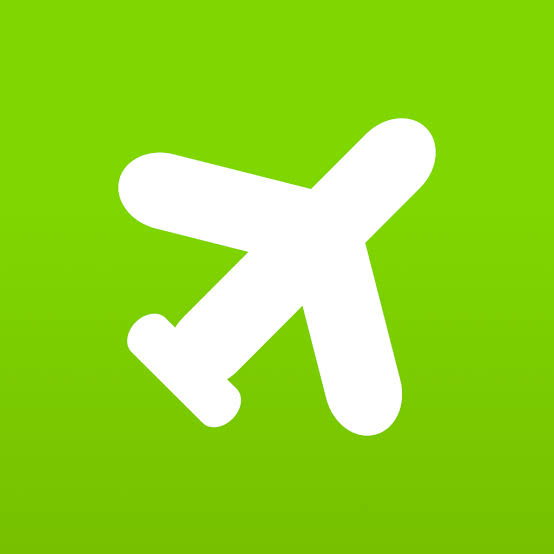 Book cheap flights to Thailand now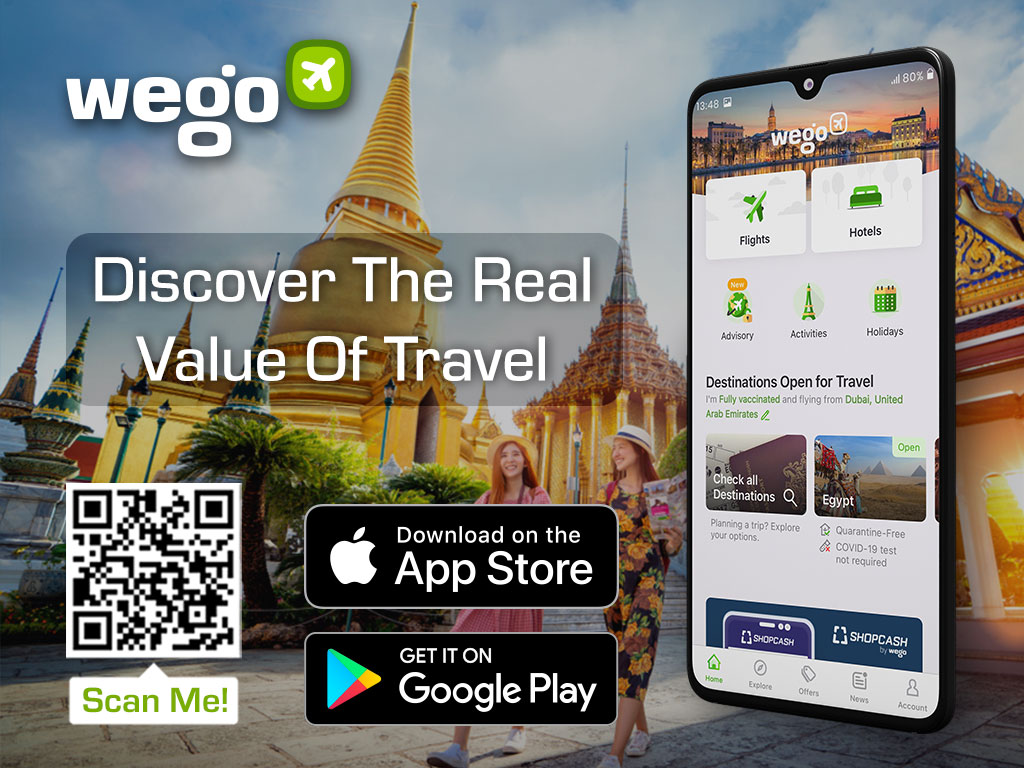 Thailand Visa on Arrival countries list
Currently, Thailand VoA is available for travellers from the 18 countries below:
Bulgaria
Bhutan
China
Cyprus
Ethiopia
Fiji
Georgia
India
Kazakhstan
Malta
Mexico
Nauru
Papua New Guinea
Romania
Saudi Arabia
Taiwan
Uzbekistan
Vanuatu
The Bangkok Airport is currently witnessing excruciatingly long queues for the Visa on Arrival due to a massive increase in the number of tourists post the pandemic. As a result, Thailand's ambassador to India has advised Indian travellers to apply for a pre-arranged visa before flying to Thailand, despite India being on the visa-on-arrival list of countries.
Thailand Visa on Arrival requirements
The traveller must be from a country eligible to apply for the Thailand Visa on Arrival.
The traveller must be visiting Thailand strictly for tourism purposes.
The traveller must hold a genuine passport with a validity of more than 30 days from the date of arrival and have at least 1 page available for Visa Stamp.
The traveller must be able to list a valid accommodation address in Thailand that can be verified. This address can be a hotel or an apartment.
The traveller must have a confirmed return ticket exiting Thailand within 30 days.

Open tickets do not qualify.
Travelling overland by train or bus to Cambodia, Laos, Malaysia (including Singapore), Myanmar, etc is not accepted as proof of exiting Thailand.

The traveller must be able to provide proof of funds of at least 10,000 THB (USD 263.38) for single travellers or 20,000 THB (USD 526.76) per family during their stay in Thailand.
The traveller must Pay a fee of 2,000 THB (USD 52.68) upon entry. This fee is subject to change without notice. It must be paid in cash, and only Thai currency will be accepted.
Please note that you may be asked to show your flight ticket upon entering Thailand. If you do not possess a flight ticket to show that you will exit Thailand within 15 days (or 30 days) of entry, you will most likely be refused entry.
Required documents
Passport cover page (click here for the specification)
Passport bio page (click here for the specification)
Departure and return airline tickets
Proof of accommodation
Photograph size 4×6 cm. (click here for the specification)
Thailand Visa on Arrival application process
Fill out the application form on the website
The first step of the E-VoA application is to register on the VFS website. You have to provide all the requested information and upload the necessary documents. If you are applying for a minor, it may be necessary to upload additional documents, such as a birth certificate.
In case you need to provide additional documents, you need to do it at least 3 days prior to arrival for a regular visa and at least within 24 hours of arrival for the express visa.
Important notes:
In this step, you will have to select the country as per the passport that you hold. If you have dual nationality, you must select the nationality of the passport that you will use for your travel.
The passport that you use for the application must be the same as the one you will use while travelling to Thailand. If different, then your E-VoA will be invalid.
Your passport should be valid for at least 30 days from your date of arrival to Thailand. The passport should have at least 1 blank page for stamping by the Thai Immigration Officer
The only travel document that can be used in the E-VOA application process is your regular passport. Other travel documents are not acceptable for E-VoA application.
Each traveller must obtain an individual E-VoA, including infants and children. The E-VOA applications can be created either for a single individual or for a family (minimum of 2 and maximum of 10 applicants).
During your E-VoA application, make sure that the information provided by you matches exactly with the information on your passport otherwise, your E-VoA will be invalid, and you will not be eligible for a refund. Once the E-VoA is processed, the information provided cannot be changed.
The E-VoA application has no connection with Thailand Embassies or Consulate General. For any questions or comments, feel free to contact the E-VOA Support Desk.
Please note that in order to have a seamless process for your Thailand E-VOA application, you will need a stable working internet connection. In the event of your connection being unstable, an error message will be prompted for security reasons.
Pay the visa fee online
After you have submitted all the required information, you will have to make the fee payment through the Payment gateway. A MasterCard, Visa card, Union Pay credit/debit card or WeChat or Alipay can be used to pay your visa fee. It is not necessary for the card to be under your name. Make sure that your card has a "3D Secure System" and is enabled to make international transactions.
Download the E-VOA receipt
If the fee payment is successful, and your application is processed with a pre-approved E-VoA code, you will receive a .pdf file with the decision. You can download and print your E-VoA for your reference. We also recommend that you keep a copy of the .pdf file on your mobile phone.
You can also apply for the Express visa service on the VFS website to get your E-VoA faster. However, an additional fee is required if you need your E-VoA within 24 hours to help you travel at short notice to Thailand.
Show your passport at the immigration
As soon as you arrive in Thailand with the pre-approved E-VoA, follow the steps mentioned below:
Go to the Visa on Arrival area in the immigration area and enter the dedicated E-VoA lane.
Present your passport to the officer.
Get the final immigration approval and enter Thailand.
Thailand Visa on Arrival immigration checkpoints
Here is the list of Immigration Checkpoints that provide facilities for the issuance of Visas on Arrival:
1. Suvarnabhumi Airport
2. Don Muang International Airport, Bangkok
3. Chiangmai International Airport, Chiangmai
4. Phuket International Airport, Phuket
5. Hatyai International Airport , Songkhla
6. U Tapao Airport , Rayong
7. Mae Sai Immigration Checkpoint, Chiangrai
8. Chiang Saen Immigration Checkpoint, Chiangrai
9. Chiang Khong Immigration Checkpoint, Chiangrai
10. Betong Immigration Checkpoint, Yala
11. Sadoa Immigration Checkpoint, Songkhla
12. Samui Airport, Surat Thani
13. Sukhothai International Airport, Sukhothai
14. Bangkok Harbour Immigration Checkpoint, Bangkok
15. Sri Racha Immigration Checkpoint, Chonburi
16. Mabtaput Immigration Checkpoint , Rayong
17. Nong Khai Immigration Checkpoint, Nong Khai
18. Samui Immigration Checkpoint, Surat Thani
19. Phuket Immigration Checkpoint, Phuket
20. Satun Immigration Checkpoint , Satun
21. Krabi Immigration Checkpoint , Krabi
22. Songkhla Harbour Immigration Checkpoint, Songkhla
23. Chiangrai Airport Immigration Checkpoint, Chiangrai
24. Surat Thani Airport Immigration Checkpoint, Surat Thani
Thailand Visa on Arrival cost
The E-VoA will cost you around THB 2000 or USD 52.68, with the service fee around THB 500 or USD 14,55. If you wish to get an express E-VoA service, the visa fee will be the same, but you will only be charged THB 2500 or USD 72,74 for the service fee.
Thailand Visa on Arrival validity
At present, passport holders from the 18 eligible countries and territories may apply for visas at the immigration checkpoints on arrival for the purpose of tourism and will be granted to stay in Thailand for a period not exceeding 15 days.
The pre-approved E-VoA is valid only on the arrival date, as stated in the application form.
Visitors who enter the Kingdom with Visa on Arrival generally cannot file an application for an extension of stay, except in special cases of illness that prevent them from travelling. In this case, the application can be submitted to the Office of the Immigration Bureau.
Thailand Visa on Arrival extension
Unfortunately, the Visa on Arrival can only be extended to 7 days at the Thai Immigration office. Should you wish to stay for another 15 days, then you may do a border run once. For each entry, you will get 15 days, or you exit the country by land and reenter by air to get another 15-day stamp.
In other words, you cannot extend a Thailand Visa on Arrival. If you know you need to stay for longer than 15 days, then you should apply for a regular Thailand Tourist Visa from a Thai diplomatic mission in your country.
The Immigration Bureau of Thailand has recently announced that it will be stiffening the visa extension rules over concerns of foreign criminals illegally overstaying their visas.
Thailand Visa on Arrival processing time
The processing time of the E-VoA is usually between 24 and 72 hours.  If your application has exceeded five business days, you can contact the VFS through their e-mail account [email protected].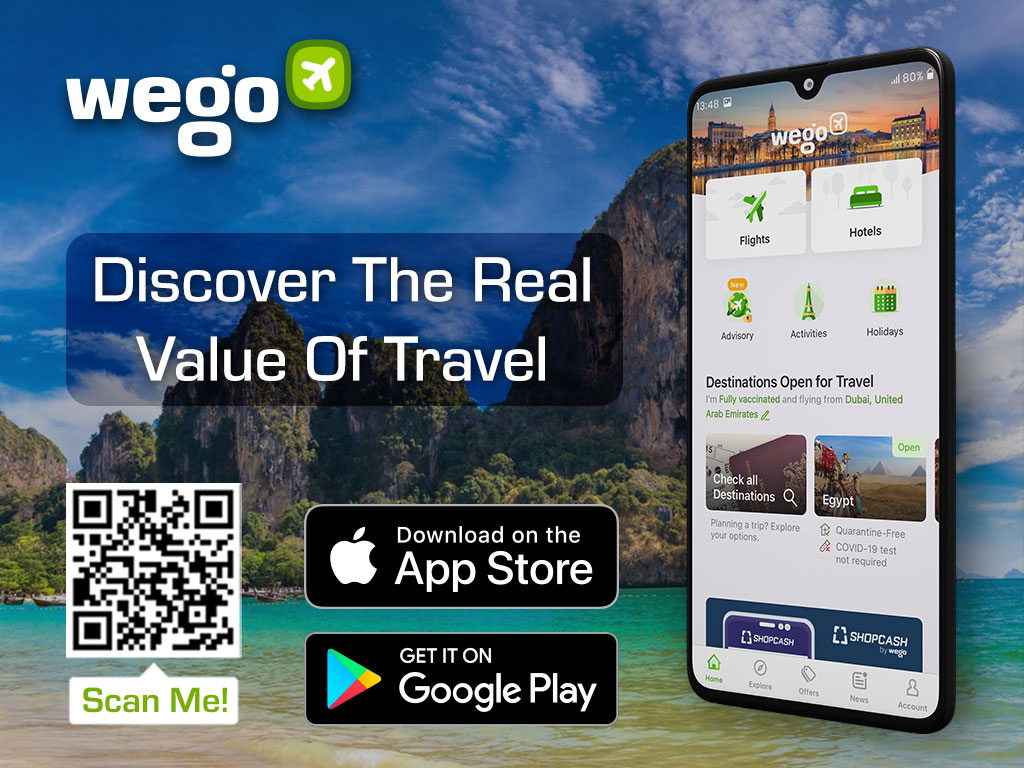 [Total:

265

Average:

4.8

]