Australia's capital city of Canberra, created specifically to house the country's official seat of government, sits in an idyllic countryside surrounded by green meadows and farmland. It has a very unique personality, mixing fine dining, local markets, national monuments and historic collections of national art and culture.
Dive in and check out these top ten things to do in Canberra.
Meander through the markets
The Old Bus Depot Markets in Kingston has won numerous tourism awards and has been thriving for more than twenty years. Initially started by two mothers who craved a weekly market filled with interesting locally created art, crafts and jewellery, the market has grown to become a major Sunday event and shouldn't be missed.
If you feel inspired to get a little creative yourself, take a tour of the Canberra Glassworks where you can also create your own glass art masterpiece.
Up in the air
Take to the sky in a hot air balloon and gently float above the capital, which is seriously stunning from above. Time your visit to coincide with the Canberra Balloon Spectacular in March to see dozens as they fill the sky with colour. Head to the lush lawns of Old Parliament House for the launch and hear the propane burners roar, bringing them to life in a magical morning sky parade.
Go Bush
Australia is home to some unique wildlife and countryside, and going wild in Canberra's surrounds is a must. You can spot some unique native wildlife after dark on a torchlight tour at Tidbinbilla, or go bush on one of the 160kms of walking trails at Namadgi National park.
Lighten up
Also each year in March, Enlighten Canberra illuminates the city with creative light installations and projections. Centred on the city's parliamentary triangle and architecturally historic institutions, festival highlights include international music acts, local performances and film events. Don't miss the amazing Night Noodle Markets!
Sailing calm waters
Canberra's major icons surround another of the city's icons – Lake Burley Griffin. Head out onto the lake with the family, or go cycling or join a segway tour around it, or simply wander its beautiful foreshores stopping for some lunch along the way.
Hatted Dining
In Australia, outstanding dining establishments receive Chef Hat ratings, a little like their own version of Michelin Stars. Canberra is bursting with 'hatted' restaurants and dining out has become a hotly contested art form. They say that you can spend over a week here and still not have dined at every award winning restaurant, there's so many!
Flower Power
Floriade has become a national treasure and much more than just an annual festival. Between September and October, Canberra celebrates spring with a stunning floral display of over a million exotic bulbs and annuals that thrive in the region's mild climate. Located next to iconic Lake Burley Griffin, Floriade, which is now in its 29th year, attracts almost half a million visitors and has a vibrant festival spirit featuring entertainment, cultural celebrations and a whole lot more.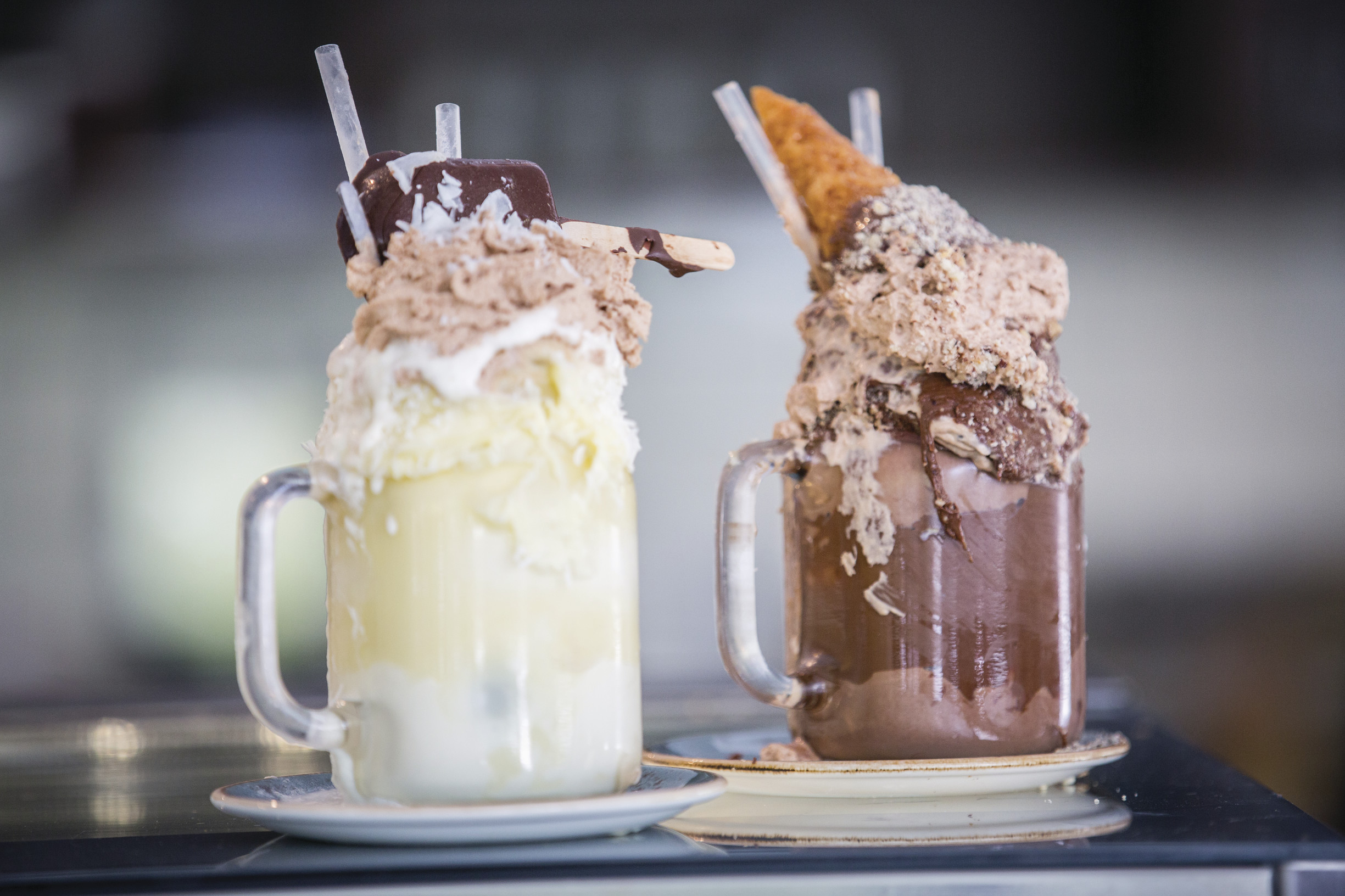 Home of the 'Freakshake'
Remember those over the top, mind-blowingly indulgent Freakshakes that broke the internet? Well it all started in Canberra. Local cafe P¢tissez created a sensation when word got out about their French Vanilla, Nutella & Salty Pretzel, Salty Nutz and Muddy Pat Freakshakes. You'll need a fork along with your straw, but these milkshakes that appear to burst out of their glasses are an experience in themselves.
Go iconic
Australia's Parliament House opened in 1988 to coincide with Australia's Bicentenary celebrations, officiated over by Queen Elizabeth II. Costing more than $1 billion, it replaced 'Old Parliament House' which had served as the nation's capital since 1927. Containing over 4,700 rooms, the majority of Parliament House welcomes visitors and is a fascinating representation of Australia's seat of government and well worth a look. Make sure you take the elevator to the rooftop for some great views, and the perfect selfie opportunity with the giant Australian flag.
Also check out the National Museum of Australia, the Australian War Memorial and the incredible National Gallery of Australia.
We've found the best flights from Singapore to Canberra here, and from Malaysia to the capital here.
Images courtesy of Visit Canberra and Australian Capital Tourism