This article is reviewed regularly by Wego's editorial team to ensure that the content is up to date & accurate.
Updated August 2023
Embarking on a journey to Kuwait City promises a captivating blend of culture, history, and modern allure. Nestled along the Arabian Gulf, this vibrant metropolis beckons travelers with a plethora of thrilling experiences waiting to be unraveled. From immersing yourself in the pages of Kuwait's rich history to indulging in contemporary luxuries, the city offers an array of exciting activities that cater to diverse interests and curiosities.
Preparing for your trip to Kuwait City but feeling unsure about the best places to visit? Fear not, as Wego has meticulously assembled a comprehensive list of essential attractions and activities in Kuwait City. All you need to do is scroll down to uncover the captivating destinations that are ready for you to explore!
8 things to do and places to visit in Kuwait city
Kuwait City extends a warm and inviting embrace to all, creating a hospitable atmosphere that envelops both residents and travelers. Whether you call this city home or are just passing through, numerous opportunities await to delve into its historical treasures, immerse yourself in its rich cultural tapestry, partake in age-old traditions, or unwind beside its serene wadis. Catering to a diverse array of interests, Kuwait City encourages you to step beyond your comfort zone and embark on an extraordinary journey.
Uncover our meticulously curated selection of 8 prime recommendations for the finest attractions and activities in Kuwait City, thoughtfully organized for your convenience.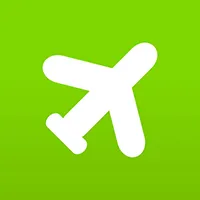 Book cheap flights to Kuwait City
See the city from above at Kuwait Towers
©Dreamstime.com
Offering a testament to Kuwait's progress, the iconic Kuwait Towers provide a captivating glimpse of the city's economic and social advancement. These towers are not only symbolic but offer panoramic vistas of the cityscape and the sea. Their attractions include a revolving restaurant and a distinctive water tower.
Adorned with over 41,000 enameled steel discs in shades of blue, green, and gray, reminiscent of historic mosque domes, the Kuwait Towers captivate with their spiral arrangements. These architectural wonders are a cherished emblem of modern Kuwait, encompassing cultural and touristic significance.
To explore the Kuwait Towers, visitors are welcome daily from 8 am to 11 pm. Admission prices stand at KWD 3 or USD 10 for adults and KWD 1.5 or USD 5 for children. From the observation deck to the restaurant, there's ample opportunity to relish the scenery. Additionally, the gift shop offers souvenirs, and the towers' nightly illumination promises a dazzling spectacle.
Discover Islamic heritage at the Grand Mosque
The Grand Mosque of Kuwait was built between 1979 and 1986 and covers an area of 45,000 square meters. It can accommodate up to 10,000 men in the main prayer hall and up to 950 women in the separate hall for women. It also has a library of Islamic reference books and documents and a five-level car park for 550 cars.
The mosque has a distinctive Islamic architecture, with influences from Persian and Andalusian styles. It has a large dome that measures 26 meters in diameter and 43 meters in height and is decorated with the Asma al-Husna, the 99 names of God. The mosque also has a minaret that is 74 meters high and resembles the ones in Spain and Morocco.
Explore the Royal Bayan Palace
It serves as the designated residence for the Emir of Kuwait and stands out as one of the most exquisite edifices in the nation. The palace is encompassed by verdant gardens and ornate fountains, boasting a distinctive Islamic architectural style. While not accessible to the general public, you can appreciate its grandeur from the exterior or capture distant photographs.
Unveiled in 1986 during the Fifth Islamic Countries Conference, the Royal Bayan Palace sprawls across an expansive 1,399,500 square meters. It assumes a pivotal role as the primary venue for international conferences held in Kuwait. Comprising the Conference Hall, the Amiri Tent, six complexes, and a service station, the palace also features an international conference center and a library.
Melding modern and traditional Islamic design elements, the palace's architecture seamlessly blends intricate Islamic motifs with captivating elements inspired by Andalusian art. This fusion is evident in the splendid fountains that adorn the main entrances of the palace.
Step into tradition at Sadu House Museum
This museum is dedicated to exhibiting the intricate artistry of Sadu weaving, an age-old form of textile creation practiced by Bedouin communities, utilizing wool from sheep, goats, and camels. On display are diverse Sadu creations, including rugs, tents, bags, and attire. Local artisans also offer live demonstrations, showcasing the craft's meticulous process.
Recognized for its cultural significance, Sadu weaving earned a spot on UNESCO's Intangible Cultural Heritage of Humanity list in 2020. This art form serves as a conduit for conveying the cultural legacy and natural allure of Arabian nomads. The woven motifs and symbols encapsulate the traditional tribal lifestyle, the desert's milieu, and the weavers' imaginative expressions.
Moreover, Sadu weaving symbolizes the pivotal role of women in Bedouin society, predominantly transmitted through generations from mothers to daughters and granddaughters. Beyond its cultural implications, Sadu weaving holds social and economic importance, as it produced goods for trade, barter, and dowries.
See rare historic jewelry at Tareq Rajab Museum
The Tareq Rajab Museum is a unique destination for anyone interested in Islamic art and culture. The museum showcases a private collection of more than 30,000 items collected by Tareq Rajab and his wife over 50 years. The museum exhibits jewelry, costumes, ceramics, manuscripts, musical instruments, and more from different regions and periods of Islamic history. One of the highlights of the museum is its rare and exquisite jewelry collection, which reflects the diversity and richness of the Islamic world.
The jewelry collection features pieces from India, Central Asia, Turkey, Iran, Yemen, and North Africa, dating from pre-Islamic times to the 19th century. The jewelry collection includes gold, silver, enamel, precious stones, pearls, coral, and coins, decorated with various techniques such as granulation, filigree, inlay, engraving, and enamel. The jewelry collection showcases the artistic achievements and cultural influences of the Islamic civilizations, as well as their trade and diplomatic relations with other regions.
Spend a morning at the Old Souq
To truly immerse yourself in Kuwait's authentic and traditional essence, a must-visit destination is the Old Souq, also referred to as Souk Al-Mubarakiya. This historic and lively market stands as Kuwait's oldest, offering an array of merchandise ranging from aromatic spices and fragrances to cherished antiques and handcrafted items. Engaging with amiable vendors and fellow shoppers provides an opportunity to embrace local customs and flavors. Indulge in delectable dishes like machboos (meat and rice) and harees (wheat porridge), further enriching your cultural experience.
The Old Souq encompasses distinct sections, encompassing the fruit and vegetable bazaar, the meat and fish emporium, the textile marketplace, and the gold and jewelry enclave. Beyond the marketplace's confines, you can delve into the architectural marvels and historic landmarks surrounding the Souq, including the Sheikh Mubarak Kiosk, the Grand Mosque, and the Seif Palace.
Experience the fascination of the Scientific Center and Dhow Harbor
The Scientific Center and Dhow Harbor offer an engaging blend of educational and entertaining experiences. Visitors can interact with diverse exhibits showcasing marine life, history, and culture. Highlights include exploring the Mijbil Almutawa Aquarium, the Middle East's largest with over 100 marine species, enjoying immersive IMAX movies, engaging in hands-on learning at the Discovery Place, and discovering Kuwait's maritime heritage at the historic Dhow Harbor.
Additionally, there are dining options, a gift shop, and a scenic Arabian Gulf walkway. The center operates from 9 am to 9:30 pm daily, opening at 2 pm on Fridays, with tickets available online or at the entrance.
Uncover Kuwaiti history at the Kuwait National Museum
Discover the rich tapestry of Kuwaiti history at the Kuwait National Museum, a prominent cultural institution situated in Kuwait City. Established in 1983 and architecturally designed by Michel Ecochard, the museum encompasses five interconnected buildings centered around a traditional Arab mud house concept, featuring a central courtyard.
The museum's main sections include the Kuwait Heritage Hall, showcasing the traditional Kuwaiti lifestyle, the Hall of Archaeology displaying artifacts from Failaka Island and beyond, Planetarium offering educational astronomical insights, and the Al Sabah Collection of Islamic Art, a globally significant assortment of over 30,000 art and artifacts.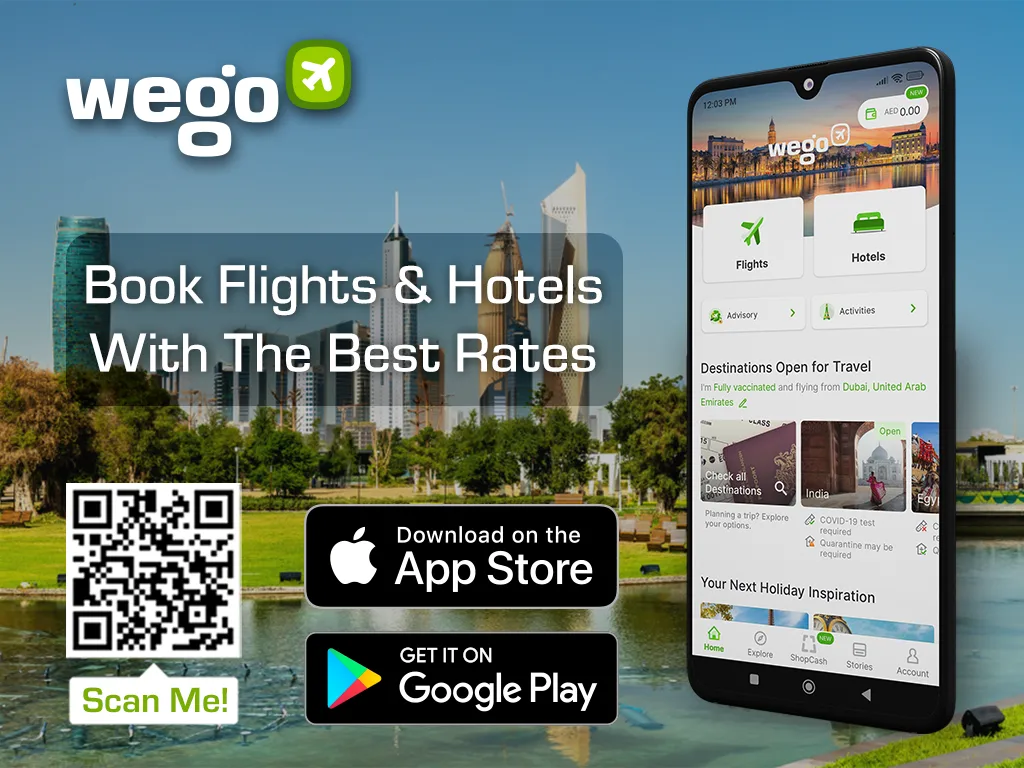 [Total:

111

Average:

4.7

]