This article is reviewed regularly by Wego's editorial team to ensure that the content is up to date & accurate. 
Updated 11 February 2021
For some, a spell in the local pool will do. For others, nothing can replace the smell of the ocean and a full-blown tropical paradise setting perfectly laid out on an impeccable stretch of golden sandy carpet.

What makes the beach such an irresistible allure actually varies and highly depends on what you're looking for; could be the breathtaking scenery, the perfect barrel for the surfers out there, or if you're like me, the ladies in their bikinis and my threshold for simply doing nothing at all.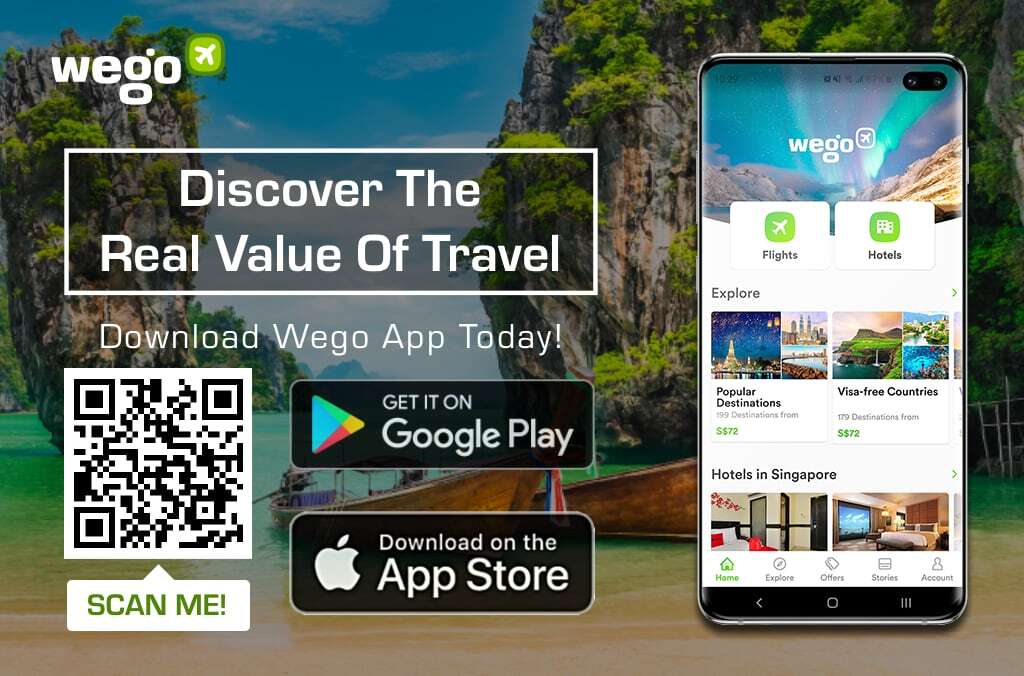 As such, we've compiled a list of beaches located at countries where safety and hygiene measures have been firmly put into place by the respective authorities. Beach bums may soon be able to travel to these exotic beaches with nothing weighing on their minds except for the possible sunburn.

So beach, please! Let us depart for these sedative shorelines.
Baby Beach, Aruba
Aruba has now reopened its borders to essentially the world. With Covid testing requirements in place in lieu of quarantine, some of the Caribbeans best beaches await you here. One such beach is Baby Beach.
This off-the-grid beach is accessible by bus from the nearest available accommodation, as such, it is somewhat secluded and offers visitors the chance to peacefully retreat from the oftentimes disorienting crowd. Baby beach's warm water is complemented perfectly by the picturesque surroundings and is sheltered from the violent sea via its man-made barrier.  
The shallow and warm waters make this beach a popular destination for the whole family; from sunbathing to snorkeling, Baby Beach is rightfully regarded as one of Aruba's best beaches.  
Is it safe? Aruba's policy of only admitting those with a negative Covid test renders much of the country relatively free from the pandemic.
Manuel Antonio Beach, Costa Rica
Costa Rica has also reopened their borders to the world once more, which is a good thing because we simply can't wait to visit the Parque Nacional Manuel Antonio. The park on Costa Rica's Pacific coast features beaches, rainforest and reefs plus popular hiking trails. Among its numerous beaches are Manuel Antonio Beach, Espadilla Beach and Espadilla South Beach.
While the trio of beaches is impeccably clean with gentle waves and soft sands, Manuel Antonio Beach takes the cake due to its secluded location. The waters are calm and perfectly suited for swimming, surfing and parasailing. Drinks and food are aplenty with great cabana tents available for rent. The locals are exceedingly friendly as well and are quick to provide assistance with almost everything a visitor might require.
Beaches of Lake Thun, Switzerland
Yea, yea, I know Switzerland is a landlocked country, but there is such a thing as a lake-beach you know, and you'll find some of the best lake beaches the world has to offer right here at Lake Thun. The picturesque lake sits on the halfway point between the towns of Interlaken and Thun, just north of the Swiss Alps. Apart from windsurfing and motorboat excursions, the lake offers relaxing swimming spots, a tranquil setting and a calming breeze.
Is it safe? Very much so. A study conducted by Deep Knowledge Group has concluded that Switzerland may very well be the safest country in the world in terms of curbing the viral outbreak. This is largely due to the Swiss government's efficiency and effectiveness in imposing lockdowns and other measures related to combating the spread of the virus.  
Lazarus Beach, Singapore
It's true that Singapore doesn't normally enter the picture as far as beaches are concerned, but the country does in fact have numerous charming beaches, with the white sandy beach of Lazarus being a prime example.
The crescent-shaped Lazarus Beach isn't the easiest to get to but what does it matter so long as that beach with the capital B is waiting for us at our journey's end. After a 15 minute walk from the pier, the tropical setting may fool you into thinking that you've somehow arrived at some uninhabited mini-island in the Maldives. Apart from beach-bumming, people are known to camp for the night here after they have acquired the necessary permit.         
Is it safe? Singapore is planning their reentry into the economy with the implementation of the SG Clean initiative, which entails numerous requirements necessary for businesses to reopen, which naturally includes hotels and the tourism industry in general. Islandwide movement restrictions are currently in place following a cluster of new cases originating from migrant worker dormitories.
Saadiyat Beach, Abu Dhabi
Saadiyat Beach is a crowd-pleaser, meaning there's enough sand here for everyone, so to speak. Beach sloths would definitely find the parasols and sun loungers to be the main attraction, while the available water sporting activities would appeal to the more activity-oriented type without fail. The beach is also family-friendly, making it the perfect choice for a family-oriented excursion.
Is it safe? The health authorities of the UAE have introduced a series of fresh regulations regarding beaches and swimming pools. Throughout the Emirates, loungers must be spaced two meters apart and capacity limits are in place to prevent crowding. Public beaches and swimming pools are capped at 50 percent capacity with visitors expected to wear their face masks at all times except when swimming. 
The Safe and Clean certification program is also in effect for all hotels across the UAE.