This article is reviewed regularly by Wego's editorial team to ensure that the content is up to date & accurate. 
Updated June 2023
If you're planning a trip to Turkey, there are several factors to take into consideration, and among them, comprehending the visa prerequisites and visa price is particularly significant. Obtaining a visa is a mandatory procedure for the majority of travelers entering Turkey, so being well-informed about the visa cost is essential to ensure a smooth and hassle-free experience.
Here's a comprehensive guide to help you understand the visa fees for various categories of visas in Turkey.
Turkey visa price
There are some types of visas available for visiting Turkey, which vary depending on the purpose of your trip, and the number of entries allowed. The visa cost encompasses various fees associated with different types and durations of visas. By being aware of the Turkey visa price, travelers can effectively plan their expenses and ensure they meet all the requirements.
Please note that the visa prices and fees displayed below are subject to change. It's essential to verify the current fees at the time of your application.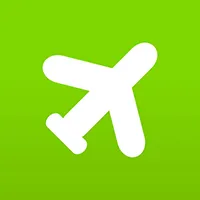 Book cheap flights to Turkey
Turkey e-visa
The Turkey tourist visa (e-visa) is a travel document that grants foreign nationals entry and allows them to travel within Turkey for non-essential purposes. Please note that this visa type is strictly limited to travel, transit, and business purposes, and is not intended for tourists wishing to study.
The visa fee for a Turkey e-visa is charged in USD, but travelers are not required to have a US bank account as the currency will be automatically converted. However, it's important to note that the visa fee varies depending on the nationality of each applicant. According to the Turkish Government's e-visa page, the cost of a multiple-entry Turkey tourist visa or e-visa for UAE residents is USD 60 (AED 220).
Please make sure to check for details that may apply specifically to your country of residence on the Turkish Government's e-visa webpage
Turkey visa on arrival
Only citizens of the following countries are eligible for a visa on arrival in Turkey. Upon arrival, eligible travelers simply need to queue up and pay the visa-on-arrival fee in cash. It's important to note that foreign nationals who are eligible for Turkey's visa-on-arrival scheme are also eligible to apply for the Turkish visa online:
Antigua and Barbuda, Armenia, Australia, Bahamas, Bahrain, Barbados, Belgium, Bermuda, Canada, Croatia, Dominica, Dominican Republic, Estonia, Greek Cypriot Administration of Southern Cyprus, Grenada, Haiti, Hong Kong (BN(O)), Jamaica, Latvia, Lithuania, Maldives, Malta, Mauritius, Mexico, Netherlands, Oman, Saint Lucia, Saint Vincent and the Grenadines, Spain, USA.
The visa fee for the Turkey visa on arrival varies depending on your nationality, ranging from USD 15 to USD 70. You can check the visa fee list for your country here.
Turkey work visa
When planning to work in Turkey, it is crucial to obtain the mandatory work visa. This visa application should be accompanied by a work permit, which serves as the legal documentation for both work and residence in Turkey.
The expenses related to obtaining a Turkey work visa can vary depending on the type of visa and your nationality. As a general estimate, the Turkey work visa fee typically ranges from approximately USD 140 to USD 420. For more accurate and specific information about the visa costs, it is advisable to contact the Turkey consular office in your region. They can provide you with precise details and guidance regarding the visa fees for your particular circumstances.
Turkey tourism/business visa
If your main purpose of traveling to Turkey is for transit, tourism, business meetings/commerce, conferences/seminars/meetings, festivals/fairs/exhibitions, sports activities, cultural-artistic activities, official visits, or visiting the Turkish Republic of Northern Cyprus, you can apply for a Turkey tourism/business visa, which is a sticker visa.
According to available sources, the approximate visa prices for a Turkey tourism/business visa are as follows:
single entry: USD 59
double entry: USD 119
multiple entry: USD 196
Please note that the visa fees may vary depending on the traveler's nationality. It is important to consult your embassy/consulate or the visa application center to obtain accurate information about the Turkey visa fee that applies to your specific situation.
[Total:

122

Average:

4.6

]