This article has been reviewed by Wego's editorial team to ensure that the content is up to date & accurate.
The spectacular display of fireworks on December 2 is one of the most anticipated attractions of UAE National Day celebrations. However, that's not all the UAE has in store for its residents.
Keep reading to find out where you can watch performances, participate in fun activities, and admire brilliant displays of fireworks across the emirates.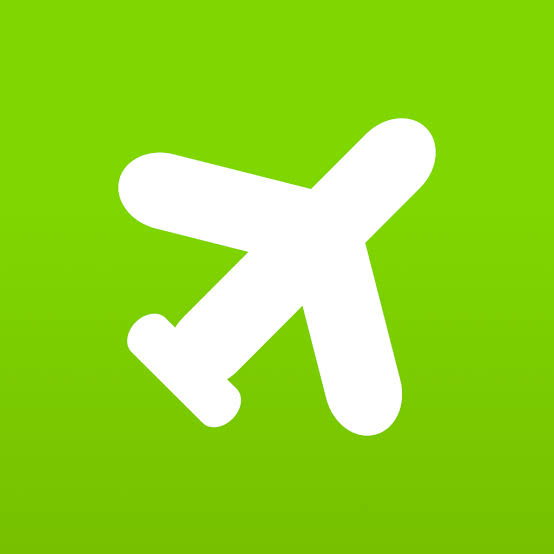 Book cheap flights to UAE
UAE National Day celebration 2023
The UAE National Day's official ceremony is scheduled to take place at Expo City, Dubai, as confirmed by organizers. Recognized as the UAE Union Day, this annual event on December 2 commemorates the unity of the Emirates in 1971.
Expo City, currently hosting the COP28 climate change conference from November 30 to December 12, will showcase the nation's sustainability narrative during the ceremony. With 2023 being dedicated as the Year of Sustainability in the Emirates, the December 2 event aims to embody this theme.
Both Emiratis and expatriates will have the opportunity to attend the public ceremony from December 5 to 12. Further details about ticketing will be disclosed shortly.
Al Maryah Island
If you reside in Abu Dhabi and wish to witness the UAE National Day 2023 fireworks, there's no cause for concern. Easily access prime locations across Abu Dhabi where the fireworks spectacle kicks off at 9 PM. On December 2 and 3, the promenade on Al Maryah Island will be the perfect viewing spot for the annual fireworks display at 9pm. Additionally, consider heading to the Zayed Heritage Festival, Madinat Zayed, Hazza bin Zayed Stadium, and Abu Dhabi Corniche at 9 PM for an unforgettable experience.
Anyone can attend the show at no cost, but those who want to enjoy it with a meal can check out restaurants and cafes in the vicinity, including Michelin-starred 99 Sushi, LPM Restaurant and Bar, Asador de Aranda, Almayass and L'eto.
Emirates Palace
The five-star hotel on the Abu Dhabi Corniche is hosting a pyrotechnics and light show on the beachfront from 9pm on December 2, which will be visible to both guests and the public.
Before that, there is a National Day Air Show which can be viewed from the palace gardens, where a family picnic set-up is arranged.
National Day festivities at the hotel starts on Monday with daily performances of Emirati Al Ayala dance. Guests can also enjoy themed afternoon tea and sample limited-edition menus from the eight restaurants and cafes.
Abu Dhabi air show
Experience the breathtaking air show at Abu Dhabi Corniche during the 52nd National Day celebration. The show is scheduled for 02 December 2023, from 4 PM to 5 PM. The Air Force's Mirage 2000 and F-16 jets will make a special appearance at this event. Admission is free, and everyone is welcome to attend. The Abu Dhabi air show stands as one of the most renowned and picturesque ways to celebrate the UAE National Day.
Sheikh Zayed Festival
This festival, dedicated to Emirati heritage, promises special performances at the Heritage Village and international civilizations pavilions. Folkloric and military bands will perform, and fireworks and drones will illuminate the sky in Al Wathba at 10pm. The Emirates Fountain will also be decked out in flag colors.
Global Village Events
Experience the vibrant global village from 01 to 04 December, showcasing the UAE's cultural brilliance. Enjoy the opera 'Vision of the Emirates' on the main stage, capturing the nation's cultural essence. Immerse yourself in Emirati traditions with performances like the Yola dance. Discover henna art, unique photo spots, and meet the symbolic falcon, celebrating the UAE's heritage.
Yas Island
Yas Island in Abu Dhabi presents a variety of live entertainment and celebrations in honour of UAE National Day. A unique lineup featuring Emirati superstars Hussain Al Jassmi, Balqees, and Ahlam will take the stage at the Etihad arena on 01 December.
Head to Yas Bay Waterfront on 02 and 03 December to witness this year's fireworks display on Yas Island at 9 PM. Guests can enjoy the festivities free of charge, and nearby restaurants such as Daikan, Asia Asia, La Carnita, and Paradiso offer fantastic viewing spots.
Dubai Creek Fireworks, Al Seef
Al Seef offers a charming setting to witness the UAE National Day fireworks. Visitors are encouraged to arrive at Al Seef as early as possible on National Day to catch the fireworks, starting at 8:30 PM near Dubai Creek. Situated along the historic creek of Dubai, Al Seef is a serene and family-friendly destination where you can enjoy the fireworks, explore, shop, dine and relax.
Fireworks at La Mer Dubai Beach
On National Day, experience the grandest fireworks display at La Mer Dubai beach. La Mer in Jumeirah 1 hosts the largest fireworks show, accompanied by live performances from renowned Arab stars. Enhance your evening with a memorable dinner and enjoy a range of beachside entertainment activities.
[Total:

114

Average:

4.5

]