This article is reviewed regularly (on a monthly basis) by Wego's editorial team to ensure that the content is up to date & accurate.
Updated November 2023
The UK electronic visa waiver is a fast and digital alternative to a regular visit visa which allows eligible visitors from Gulf nations, including Kuwait, Oman, Qatar and the United Arab Emirates (UAE), to visit the UK without the need for a visa, provided that they are in possession of an electronic visa waiver document, instead of a standard visa.
Keep reading to find out more about the UK Electronic Visa Waiver, its application process, price, requirements, and more.
UK visa waiver latest news
The Electronic Travel Authorization (ETA) system will commence its pilot launch program on October 25th, enabling eligible passport holders to apply. The ETA serves as a preliminary screening process for individuals traveling to the United Kingdom from countries with visa-waiver agreements. With the ETA system, visitors can stay in the UK for the following durations:
Up to six months for purposes like tourism, visiting family and friends, business, or study.
Up to three months if they are eligible for the creative worker visa concession.
Furthermore, travelers in transit through the UK (not passing through UK border control) will also need an ETA. Initially, only Qatar's citizens will be required to apply for an ETA for any UK travel on or after November 15, 2023. Citizens of Gulf Cooperation Council (GCC) member countries and Jordan will need ETAs for travel on or after February 22, 2024, and applications from these countries will open on February 1. Other visa-exempt countries' citizens will not initially require an ETA, but UK immigration officials may add more countries to the program in the future.
What is the UK electronic visa waiver?
The United Kingdom electronic visa waiver (EVW) is a fast, digital alternative to the regular visit visa, which allows eligible visitors to visit the UK without the need for a visa. It ensures that all necessary security checks are carried out in advance of travel. 
In addition to the EVW, all travelers from all countries will soon require the UK Electronic Travel Authorisation (ETA) for entry. However, as of now, only residents of Jordan and the GCC countries are eligible. The ETA is not a visa. Visa-free travellers will maintain their visa-free status but will need an ETA to cross the UK border.
Check out our article below to learn all about the UK ETA:
An EVW lets you visit the UK for up to 6 months for:
tourism

business

study

medical treatment
An EVW cannot be used to:
work

get married or enter into a civil partnership in the UK
Please note that the Electronic Visa Waiver is for a single entry, so visitors will need a new one every time they visit the UK. Additionally, visitors will have to make a separate online EVW application for each person travelling, including children.
Please note that you will need to bring your EVW with you when you travel.
Countries eligible for the UK electronic visa waiver
The following countries are eligible to get the UK electronic visa waiver:
Bahrain
Kuwait
Oman
Qatar
Saudi Arabia
United Arab Emirates
Please note that If you're a national of Qatar and you're travelling to the UK on or after 15 November 2023, you'll need to apply for an electronic travel authorisation (ETA) instead of an EVW. You'll be able to apply for the ETA from 25 October 2023.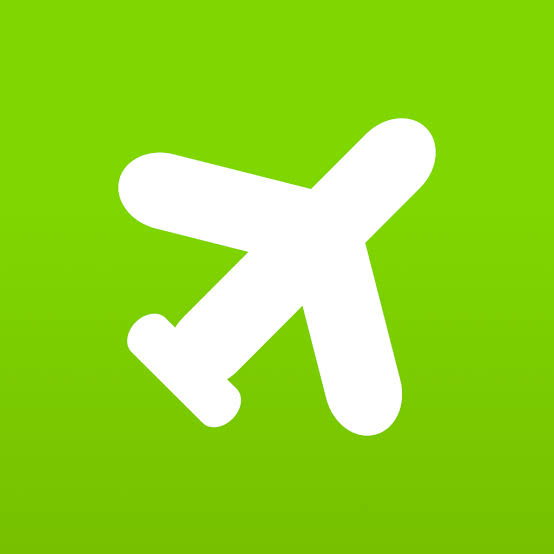 Book cheap flights to the UK now
How to apply for UK electronic visa waiver?
To start the UK visa waiver online application form, the following documents will be required by eligible visitors:
the current passport

an address in the UK where the visitor will be staying

details of the visitor's journey to and from the UK (including departure and arrival dates and times)
The UK electronic visa waiver can be applied online, without the need to visit an Embassy by simply filling out the UK visa waiver online application form. Please note that you need to provide accurate information on your EVW application form, as you risk not being able to travel to the UK if the details on your EVW are incorrect.
To apply for the UK electronic visa waiver, follow the steps given below:
Fill in all the required details, including your nationality, passport details, address, and journey details in the form.
Pay a non-refundable fee of GBP 30 (USD

36.63)

for the electronic visa waiver, payable by debit or credit card.
You will get an email within 24 hours with a link to download your UK electronic visa waiver. Make sure to show your EVW when you travel to the UK. You can print it or show it on an electronic device, such as a phone or tablet.
Please note that you can also save your UK visa waiver application form and fill it out later.
When to apply for the UK electronic visa waiver?
All travellers from eligible countries will need to apply for the UK electronic visa waiver between 3 months and 48 hours before they travel.
Please note that the electronic visa waiver should not be applied later than 48 hours before travelling to the United Kingdom.
How to update details on the UK electronic visa waiver?
You can update your UK electronic visa waiver after you have received it by following the steps given below:
Click on the find your application link from here.
Log in with your EVW number and date of birth.
Change and update your details accordingly.
Please note that you must change your travel details on your EVW if you:
decide to travel at a different time
leave from or arrive at a different airport, port, or train station than planned
arrive in the UK more than 8 hours later than planned.
UK electronic visa waiver 2023 fee
A non-refundable fee of GBP 30 (USD 36.63) has to be paid for the UK electronic visa waiver.
[Total: 156 Average: 4.6]