This article is reviewed regularly (on a monthly basis) by Wego's editorial team to ensure that the content is up to date & accurate.
This article was first published on August 6 and has since been updated with the latest guidelines released by the UK. Updated 15 April 2021, as of which the UK is gradually coming out of the lockdown.
Following the suspension of the UK travel corridor list, the UK government has gone ahead and issued a red list of countries that are banned from entering the country.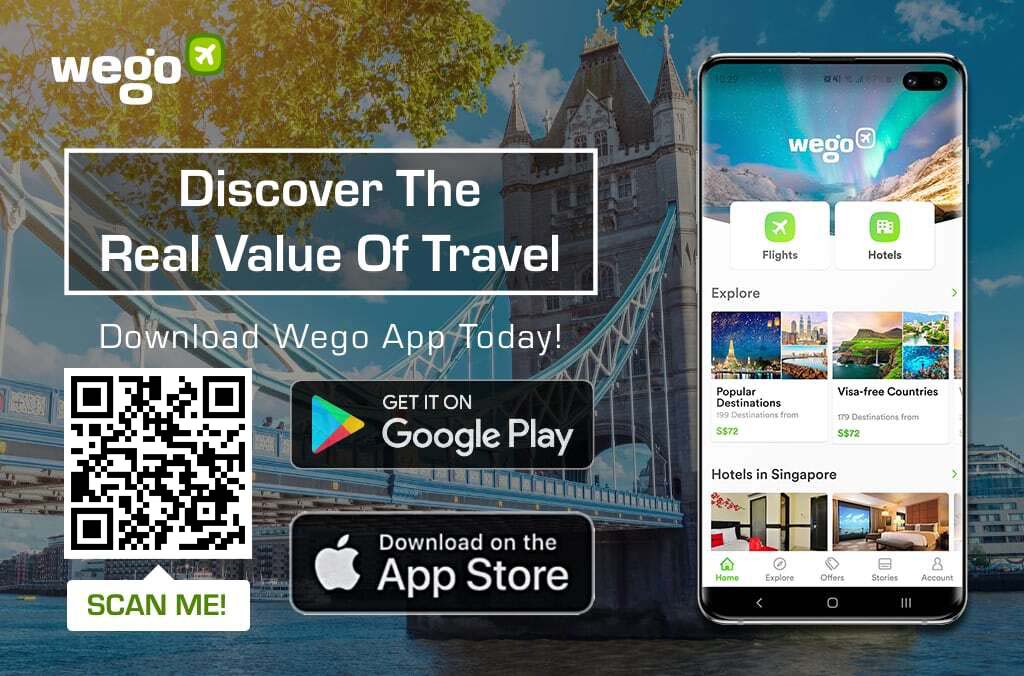 Given the recent development, we have compiled a comprehensive guide on travelling to the UK, which covers the rules of arrivals and quarantine along with its laws and enforcement as follows.
Travel bans to the UK
Travellers who have been in or through any of the countries listed below in the last 10 days, will be refused entry to the UK. This list of countries is sometimes referred to as the 'red list'.
British and Irish Nationals or third-country nationals with residence rights in the UK will be able to enter the UK. They must self-isolate for 10 days on arrival in a managed quarantine hotel. 
Angola
Argentina
Bangladesh
Bolivia
Botswana
Brazil
Burundi
Cape Verde
Chile
Colombia
Democratic Republic of the Congo
Ecuador
Eswatini
Ethiopia
French Guiana
Guyana
Kenya
Lesotho
Malawi
Mozambique
Namibia
Oman
Pakistan
Panama
Paraguay
Peru
Philippines
Qatar
Rwanda
Seychelles
Somalia
South Africa
Suriname
Tanzania
United Arab Emirates (UAE)
Uruguay
Venezuela
Zambia
Zimbabwe
UK quarantine rules
British citizens and residents coming from the red-listed countries will face a 10-day mandatory quarantine in government-approved hotels upon arrival.
Travellers coming from other countries not on the red list will also have to quarantine for 10 days, but they will be allowed to do so at home.
Travellers will have to give the address and details of the place of quarantine on their passenger locator form.
Testing guidelines
Two tests will be administered on the 2nd and the 8th day of the quarantine.
If a traveller receives a positive result from the day 2 test, they must quarantine for 10 days beginning the day after the test was taken (this means until day 13). If the said traveller is in quarantine with people they have travelled with, they will also need to quarantine until day 13.
Receiving a positive result from the day 2 test means further tests will not be required.
On day 8, the traveller will need to take a COVID-19 test unless they have received a positive result from the day 2 test. If receiving a positive test result from the day 8 test, said traveller will be required to quarantine until day 19.
If the traveller has quarantined for 10 days and received a negative result to both tests, they may then end their quarantine.
Those required to self-isolate
If you're a British or Irish national, or third-country national with residence rights in the UK and you've been in or passed through a 'red list' country in the 10 days before your arrival, you will need to quarantine in a managed quarantine hotel, unless you're exempt.
See the jobs with travel and testing exemptions to find out whether you qualify for an exemption and what that exemption covers. You may need to show evidence at the border of the work you will be doing.
The only difference is that those returning citizens coming from red-listed countries will have to self-isolate in managed quarantine hotels while others can quarantine at home.
Furthermore, travelers departing from exempted countries will still need to self-isolate in quarantine hotels should they visit or make transit stops in a country or territory on the red list in the 10 days prior to their UK arrival. This applies to all entries to the UK, whether by air, land or sea. 
Therefore it is imperative for UK-bound travelers to first check the list of exempt countries to learn whether or not their journey to the UK will involve transit stops and plan accordingly. 
Self-isolation venues and prohibitions
The venue for self-isolation can be at the following:
places of residence (travelers' own home or that of a friend or family)

hotels or other temporary accommodation
Please note that during the length of the quarantine, travelers are not permitted to leave the premises for work, school and other public areas. Shopping for essentials or picking up medication is also prohibited, and travelers would need to enlist the help of friends or families or have the items delivered to them. NHS Volunteer Responders are also available to assist with shopping and medication collection. 
Travelers are also prohibited from receiving any sort of visitations from either family or friends. Exceptions can be made if said visitors are providing emergency assistance, medical assistance, veterinary services and certain critical public services.
Except under very limited circumstances, travelers are not allowed to change their place of self-isolation. 
After the 10-day period has elapsed, travelers may end their self-isolation and will be encouraged to follow the government guidelines on staying alert and working safely.
Penalties for non-compliance
All travelers must fill out the passenger locator form. You cannot submit this form until 48 hours before arriving in the UK. By providing information about their journey and contact details along with their self-isolation address, the government will be able to ensure that those required to self-isolate upon arrival can be properly monitored and verified. 
Non-compliance will result in a hefty fine. Should the information and details provided by a traveler prove to be inaccurate or misleading, said traveler may face a fine up to £3,200. Should a traveler chooses to not comply with self-isolation, they may face a fine of £1,000.
UK Lockdown
The UK is currently under tighter restrictions in place from 5 January, owing to a rapidly rising level of infection possibly due to a new COVID mutation. 
England
In line with PM Boris Johnson's roadmap, the second part of the first step of unlocking kicked off in England on 30 March. The stringent restrictions imposed before have now been eased and the following guidelines are now in place.
Wearing masks and maintaining 2-metre distance remain sacrosanct.
Although socialising indoors is still not allowed, friends and family can meet outdoors in groups of not more than 6 people.
People are encouraged to work from home, but those engaged in occupations such as the following can go to their workplaces:
critical national infrastructure
construction
manufacturing
childcare or education
essential public services
essential retail, such as supermarkets and pharmacies
Employees will be permitted to gather in larger groups or meet indoors where it is necessary for their work.
Those who work in other people's homes, like nannies, cleaners, tradesperson, and social care worker providing support to children and families, can continue doing so.
School pupils and students in further education should attend school and college. 
Students in university and other higher education settings undertaking practical and practice-based courses who require specialist equipment and facilities can attend in-person teaching and learning where reasonably necessary. All other students should continue learning remotely.
As of 12 April, the following applies:
non-essential retail can reopen
personal care services such as hairdressers and nail salons can reopen
public buildings such as libraries and community centres can reopen
outdoor hospitality venues can reopen, with table service only
most outdoor attractions including zoos, theme parks, and drive-in performances (such as cinemas and concerts) can reopen
some smaller outdoor events such as fetes, literary fairs, and fairgrounds can take place
indoor leisure and sports facilities can reopen for individual exercise, or exercise with your household or support bubble
all childcare and supervised activities are allowed indoors (as well as outdoors) for all children. Parent and child groups can take place indoors (as well as outdoors) for up to 15 people (children under 5 will not be counted in this number)
weddings, civil partnership ceremonies, wakes and other commemorative events can take place for up to 15 people, including in indoor venues that are permitted to open or where an exemption applies. Wedding receptions can also take place for up to 15 people but must take place outdoors, not including private gardens
self-contained accommodation can stay open for overnight stays in England with your household or support bubble
care home residents will be able to nominate two named individuals for regular indoor visits (following a rapid lateral flow test)
you should continue to work from home if you can and minimise the amount that you travel where possible
You can meet in a group of 6 or a larger group of any size from up to 2 households (including their support bubbles) outdoors. This includes private outdoor spaces, such as gardens, and other outdoor public places and venues that are open. These include the following:
parks, beaches, countryside accessible to the public, forests
public and botanical gardens
the grounds of a heritage site
outdoor sculpture parks
allotments
public playgrounds
outdoor sports venues and facilities
outdoor hospitality venues
outdoor attractions
Penalties for non-compliance start at £200 for the first offence, but can escalate up to £10,000 in case of an illegal gathering of over 30 people.
Wales
Wales is now under alert level 4, which means tighter restrictions are in place. Generally speaking, from 12 April all residents must comply with the following:
follow social distancing rules with people you don't live with or who are not in your support bubble
wear a face covering (if you are able to) in all indoor public places
not create an extended household (some people may be able to form a support bubble with one other household)
meet only the people you live with or your support bubble indoors
limit the number of people you meet socially (a maximum of 6 people from 2 households can meet outdoors including in private gardens)
not travel internationally without reasonable excuse
The following must close:
venues for events and conferences
theatres and concert halls
indoor and the majority of outdoor visitor attractions
entertainment venue
wedding reception or wake
indoor leisure and fitness facilities
hospitality (except for takeaway and delivery)
licensed premises, takeaway and delivery only between 6am and 10pm
nightclubs and adult entertainment venues
What can open
schools, colleges and childcare providers (informal childcare should be essential only)
higher education institutions (mix of in-person and remote learning)
places of worship
community centres – limited opening (for example, for essential public services)
crematoriums
playgrounds and public parks
weddings, in venues that are allowed to be open, and funerals (ceremony limit set by venue)
wedding venue viewings for prospective clients
outdoor sports courts and courses
close contact services (such as hair salons, beauty salons and tattoo shops)
all retail
libraries
some outdoor visitor attractions
self-contained accommodation
organised outdoor activities for the development and wellbeing of children
The country hopes to more to alert level three by 17 May.
Travel between Wales and the rest of the UK, as well as non-essential retail and close-contact services will most probably be allowed from 12 April.
Outdoor pubs, cafes and restaurants in Wales are expected reopen on 26 April.
Scotland
Scotland has adopted a 5 Level protection strategy (levels 0 to 4) to arrest the spread of the virus. Depending on which level your area of residence falls into, the restrictions vary.
Mainland Scotland (and the isles of Skye, Arran, Bute, Gigha, Barra and Vatersay) have moved to enhanced level four. Other island communities remain in level three.
The Stay At Home has now been lifted, but the Stay Local guidelines remain in place. People are urged not to travel outside their local authority area for non-essential reasons.
Communal workship resumed from Friday 26 March in time for Passover, Easter, Ramadan and Vaisakhi. 
Hairdressers and barbers, car showrooms, forecourts, homeware stores, Click-and-Collects, and a wider range of retailers were also allowed to reopen by 5 April.
12 – 20 April (depending on term dates): All pupils back at school full-time
Groups of up to six adults from six households will be allowed to meet outdoors
People will be allowed to travel across Scotland to meet up, as long as they do not stay overnight
Travel ban in Scotland to be eased
Outdoor pubs, bars, cafés, restaurants and bars, close contact services, indoor gyms and swimming pools, and driving lessons and tests will reopen hopefully on the 26th of this month.
Non-essential journeys to other parts of the UK and the wider common travel area should also be permitted from 26 April.
Northern Ireland
In Northern Ireland, the Stay At Home restrictions are still current. They will be reviewed on 15 April 2021.
Until 12 April, you may leave home only to:
to obtain goods or services from any business permitted to open
to exercise, as permitted in the regulations
to visit your bubble
to visit hospital, GP, medical appointments or health services (including mental health)
to provide care or assistance to a vulnerable person, or to provide emergency assistance
to avoid injury, illness or risk of harm (including domestic abuse)
to go to work, or provide voluntary or charitable services, if you cannot reasonably do so from home
to access education or childcare
to access critical public services (such as MOT or social care services)
to attend to the care, welfare and exercise of an animal
to fulfil a legal obligation, such as attending court or jury service
to donate blood
to attend a place of worship
to go to a wedding or civil partnership
to attend a funeral or visit a burial ground
to continue access and contact between parents and children who do not live in the same household
to facilitate a house move, and to do associated activities for that purpose, including viewing properties and making arrangements for removals
Gatherings of people outdoors in public parks and spaces are limited to 10 people from two households.
From 1 April, upto 10 people can exercise in groups and six people from two households can meet in private gardens. Golf and other outdoor sports have resumed. Garden centres are also now permitted to operate click-and-collect services.
On 12 April, the Stay At Home warning is expected to be relaxed to a Stay Local mesage.